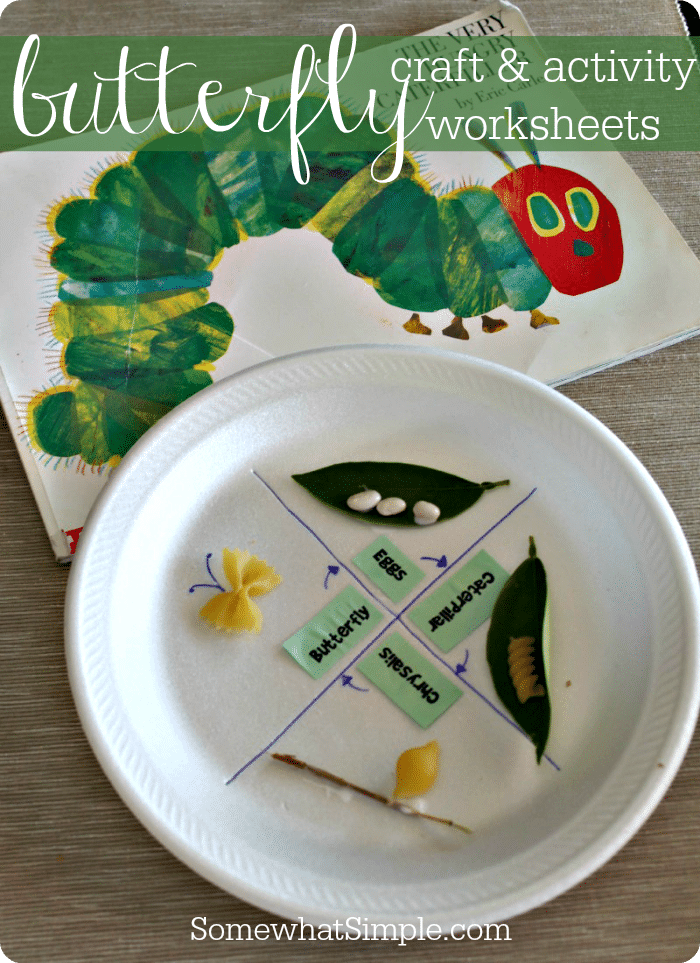 Any fans of Eric Carle in the house??? The book I want to highlight today happens to be my youngest son's favorite book right now. Even at age two, Mason can recite this book word-for-word and he absolutely loves it. Have you read "The Very Hungry Caterpillar"?
Years ago the kids and I were playing outside and my 2 youngest children at the time (ages 3 and 2) were fascinated by all the butterflies flying around. So with the help of some of my old teaching resources, I put together a fun Monarch Butterflies craft and activity book that would teach them just a bit more about those "flying objects" they were seeing around our yard. Now, as I see how much Mason LOVES his caterpillar book, I decided to pull out the materials to make it once more. We are 2 for 2 on the success of this craft- all the kids loved it… again!
Here is the craft: The Life Cycle of The Monarch Butterfly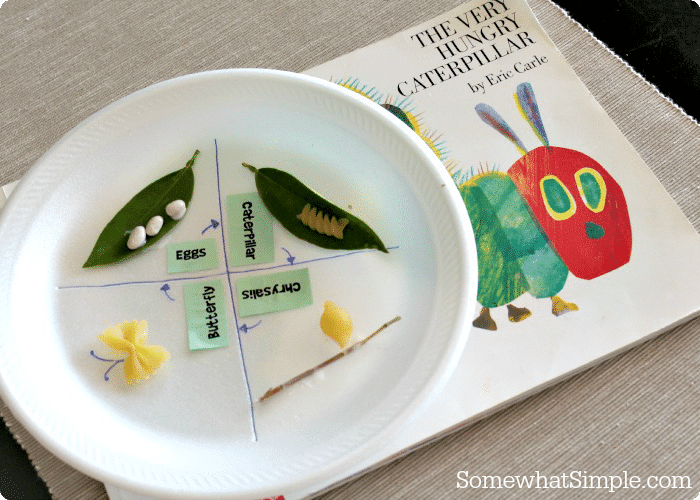 Materials Needed:
Pasta- Rotini, Shells & Bowtie
White Beans
Paper Plates
Twigs and leaves
Pen
Glue
Labels- Eggs, Caterpillar, Chrysalis, Butterfly

Directions:
Using your pen, divide your plate into 4 equal parts.
Add your labels and arrows showing the flow of the lifecycle.
Begin gluing your items down on each part of the plate.
First Space- "Eggs"// 1 leaf with 3 white beans
Second Space- "Caterpillar" // 1 leaf with 1 rotini pasta
Third Space- "Chrysalis" // 1 twig with 1 shell pasta
Fourth Space- "Butterfly" // 1 bowtie pasta. Draw antennae with your pen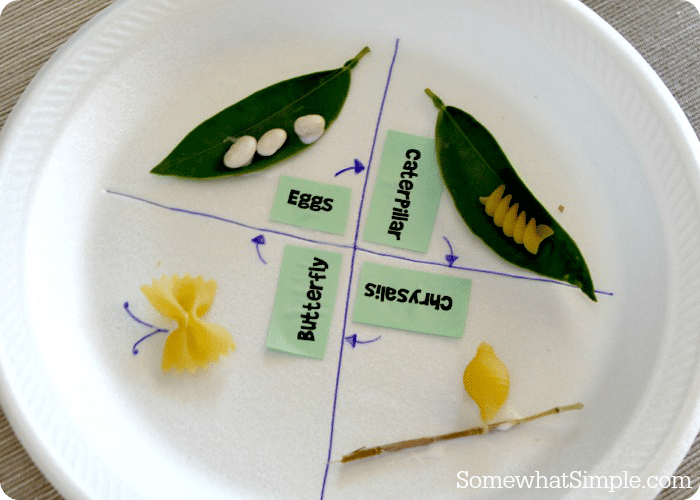 Easy enough, right???
Here is the workbook: The Monarch Butterfly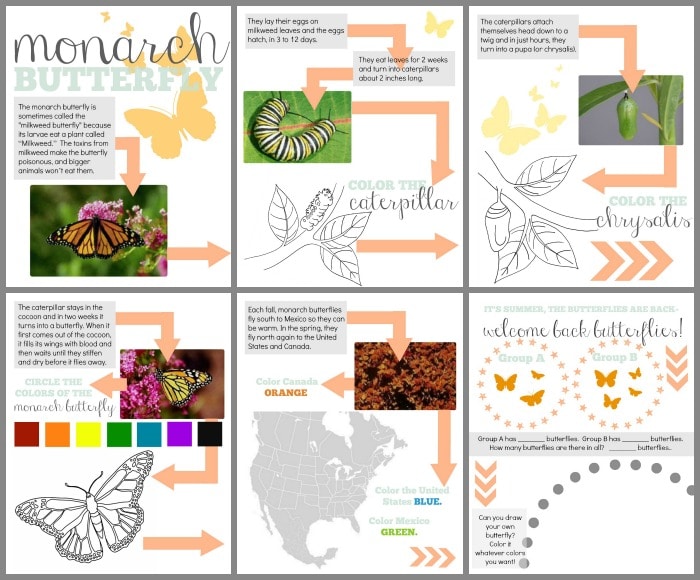 6 printable pages with information and activities all about the Monarch Butterfly.
(Click HERE to download your FREE copy)

And that's it! Fun and educational!