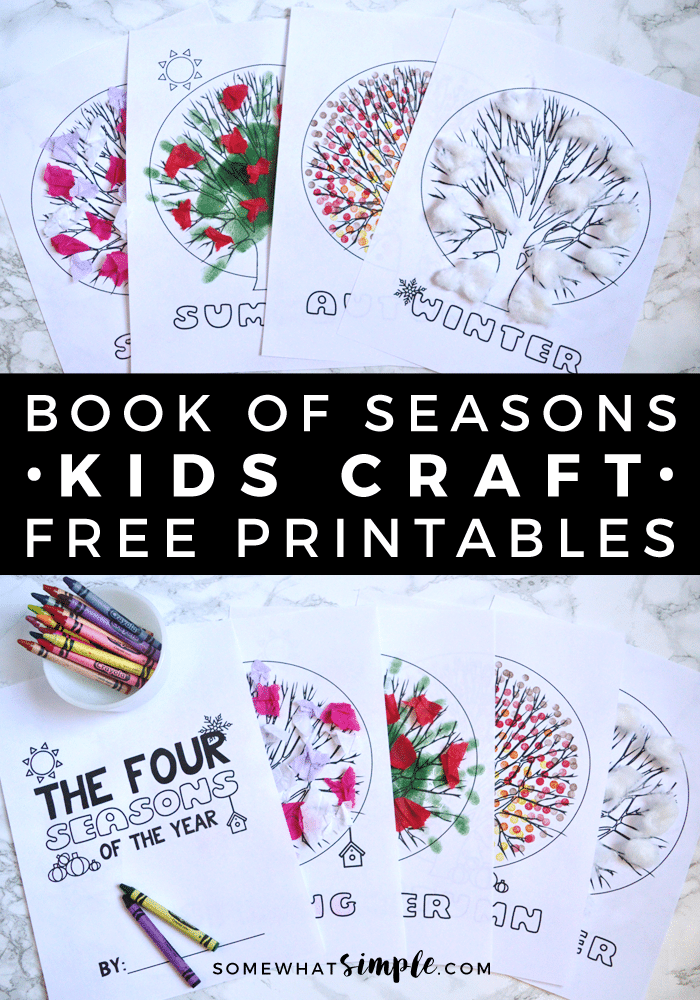 This free printable Book of Seasons is the perfect project to help teach little ones about the four seasons!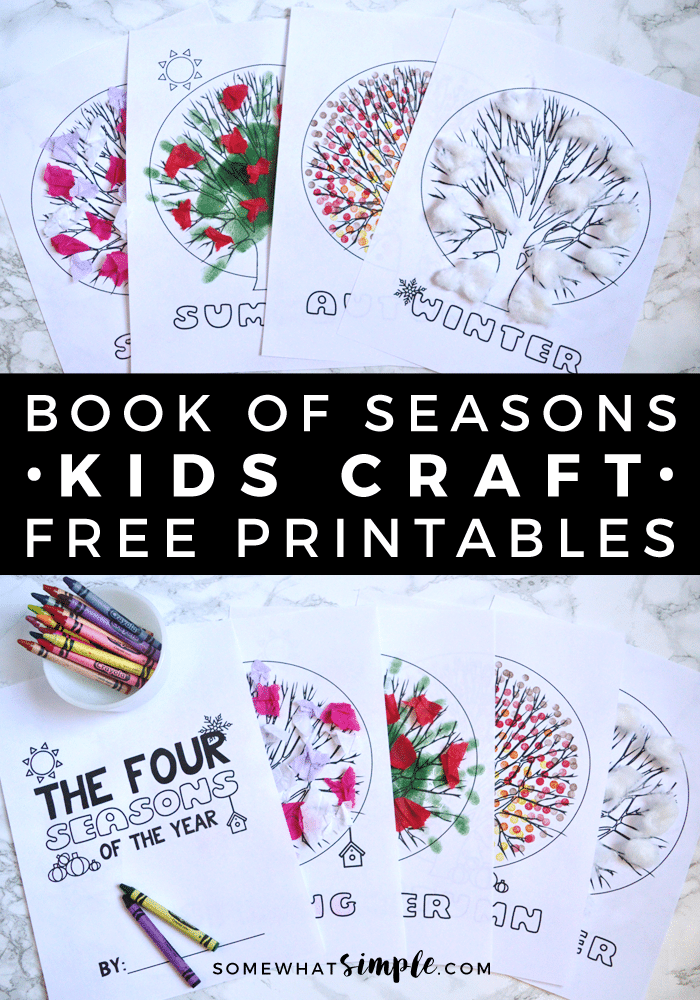 This past month, my preschoolers were learning all about seasons. One day we made the following craft to illustrate how a tree changes during the different times of the year. I had each of them color all 4 trunks brown, then we decorated each one to go along with each season. The kids enjoyed it so much, that I thought I'd share it!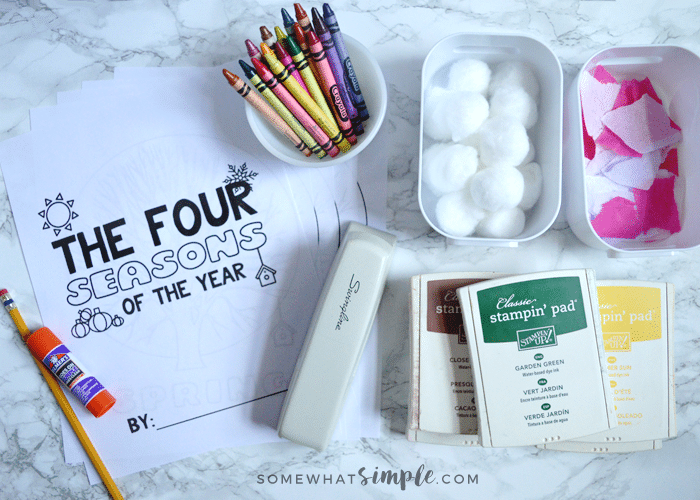 four seasons kid craft
supplies:
Book of Seasons printables (download below)
crayons, colored pencils, or markers
stapler
Glue stick
Pencil eraser (for the Autumn page, but you can use their fingerprints as well!)
Ink pads (we used brown, red, orange, and yellow for Autumn, and green for Summer)
Tissue paper (we used pink, purple, and white for Spring, and red for Summer)
Cotton balls
Wipes for cleaning up
directions:
First, print out a Book of Season packet for each child.
Color the tree trunks and words on each page.
For each page: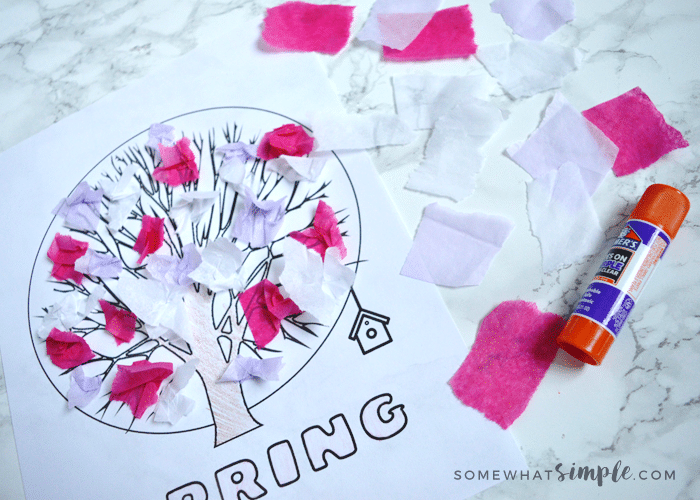 Spring: rip tissue paper into little pieces, crumble, and glue onto the tree branches for blossoms.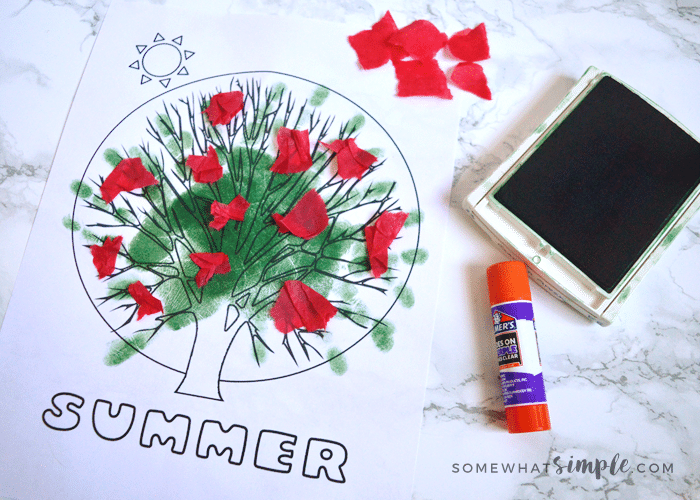 Summer: use green ink on child's hand, and add their handprints to the branches. Then rip up red tissue paper into pieces, crumble, and glue onto the branches for apples.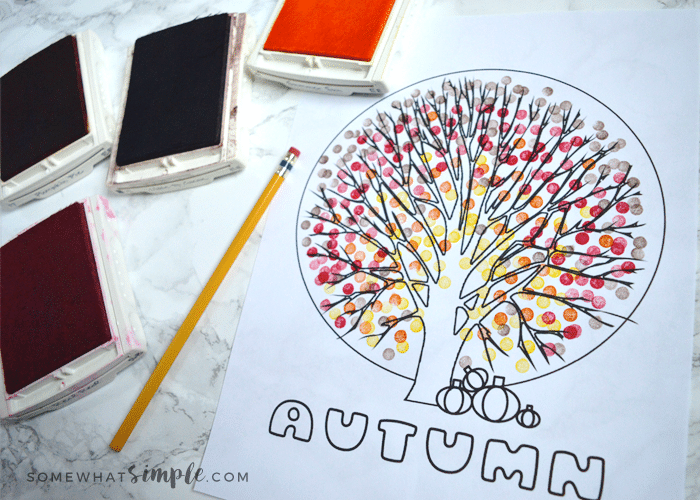 Autumn: Using a pencil eraser or child's fingers, place in ink pads, then onto the branches.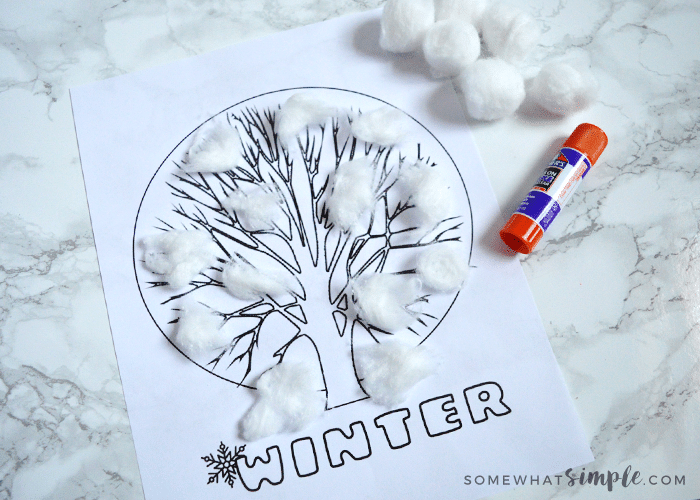 Winter: Separate cotton balls into smaller pieces, and glue onto tree branches.
When you're finished, staple the pages together, and you've got a darling book the kids will be so proud of! This is definitely an easy, fun and educational craft – my first grader came home and saw his sister's book and was begging to make one of his own!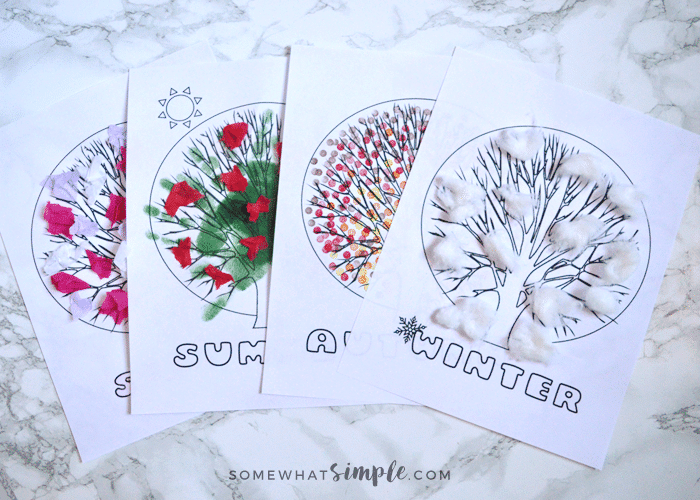 Now, get creative! You can use popcorn for spring, use bubble wrap and paint, regular paper that the kids will enjoy ripping, dried beans and seeds, plain old paint, glitter gel, etc. The possibilities are endless!
Have fun and enjoy!
Our readers also enjoyed these posts:

bubble painting || paper bag kites || eco-friendly kids craft
This post originally published in December 2009, but was updated with new printables in 2017.