This past month, my preschoolers were learning all about seasons. One day we made the following craft to illustrate how a tree changes during the different times of the year. 
I printed out 4 of these tree trunk pages for each child:
I had each of them color all 4 trunks brown, then we decorated each one to go along with each season.
For Winter, we glued cotton on the tops and on the ground to resemble snow.
For Spring, we made green handprints for green leaves, then ripped colored paper to resemble blossoms in the tree.
For summer, we made even more green handprints and glued a paper sun in the corner.
For Fall, we used our fingertips to make leaves in fall colors.
(not sure why those last 2 pictures posted sideways, sorry!)
When everything was dry, we added this cover to the front  and stapled the pages together to make a book.
Easy, fun and educational! My first grader came home and saw his sister's book and was begging to make one of his own!
Have fun!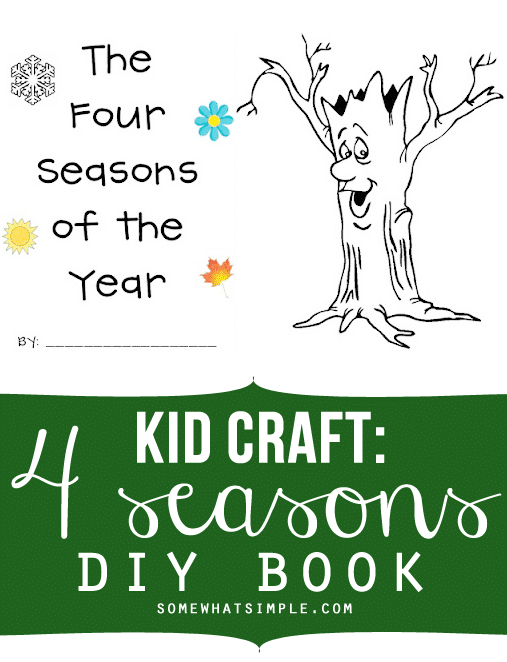 This post originally published in December 2009.