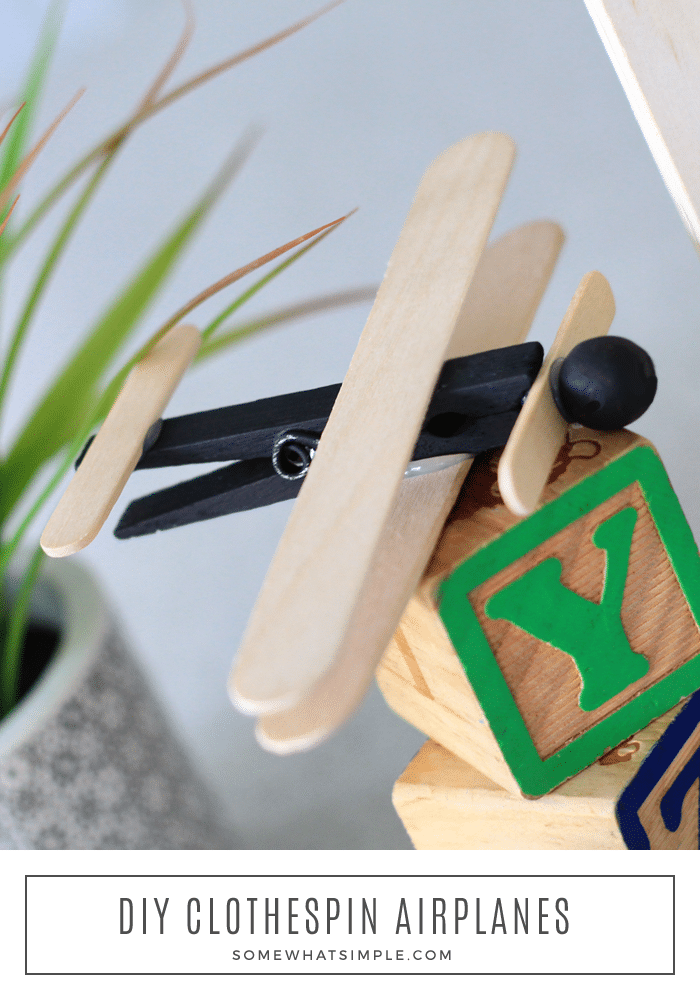 Looking for an easy airplane craft to do with your preschoolers? Or maybe you need a fun airplane party favor for your son's next birthday party? These clothepin airplanes are perfect!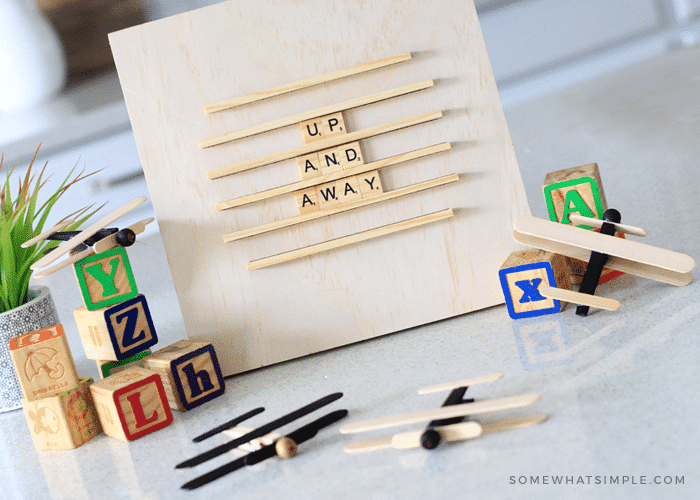 Easy Airplane Craft
After traveling in an airplane to see my grandparents, my son begged me for an Airplane Birthday Party. Plans were put into action, and before I knew it, we were knee-deep in all-things airplane!
I wanted to find some cute airplane party favors for all my son's little friends, but I was having a hard time coming up with something. There were some toy airplanes available in the Oriental Trading magazine, but I didn't like the colors, and they looked really cheap. And so, I came up with these! Not only are they super easy to make, but these DIY Airplane Party Favors can be customized to match YOUR party theme! Yay!
More Fun Project For Kids
Here's a quick video to show you the entire process –
…and here is the written tutorial –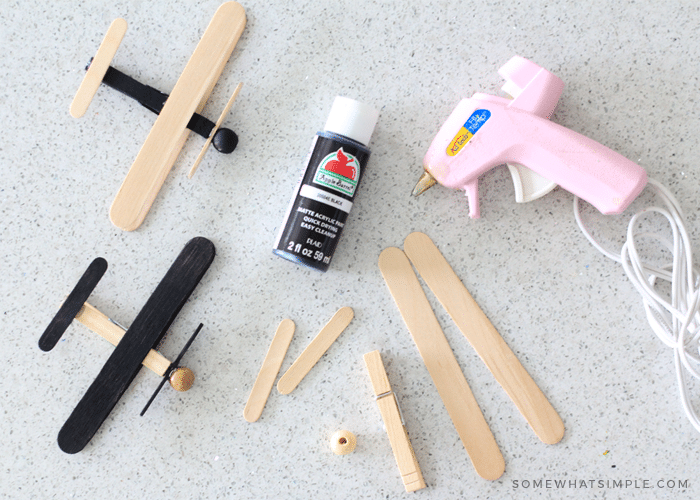 How to Make Airplane Party Favors
Clothespin Airplane Supplies –
2 jumbo craft sticks
2 mini craft sticks
1 clothes pin
1 wood craft bead
paint
hot glue gun
Clothespin Airplane Directions –
Let your kids paint the clothespin and crafting sticks in whatever colors they'd like! Let them dry completely.

The

next

part is for adults or older kids with supervision – Use a hot glue gun to glue the wings, propeller and rudder to the clothespin. Add a wood craft bead to the center of the propeller, as shown.
That's it!
I ended up using these to hold little thank you cards in the favor bag. We also tied one to a string and attached it to the ceiling fan. With the fan on low, it soared over our heads throughout the whole party!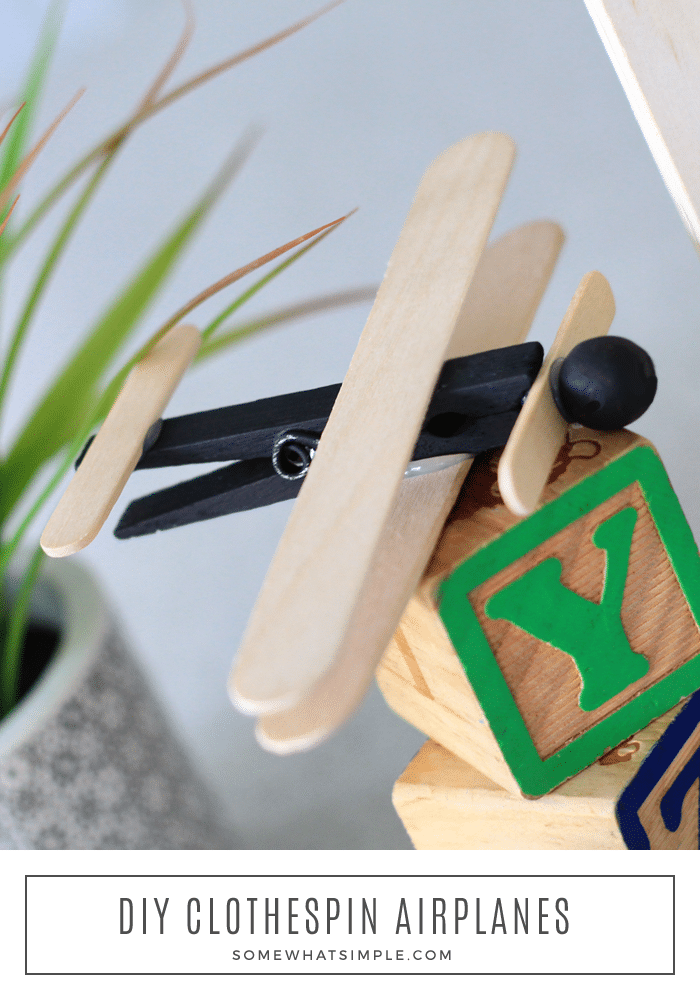 You can see the rest of the airplane party details HERE!
Have fun!
ABOUT THE AUTHOR – Jill is the creative mom and blogger from Create.Craft.Love. She was the Somewhat Simple Kid's Crafts Contributor in 2013. This post was edited with new images in 2018.