These bubble wrap painted apples are a fun back to school craft project for the kids!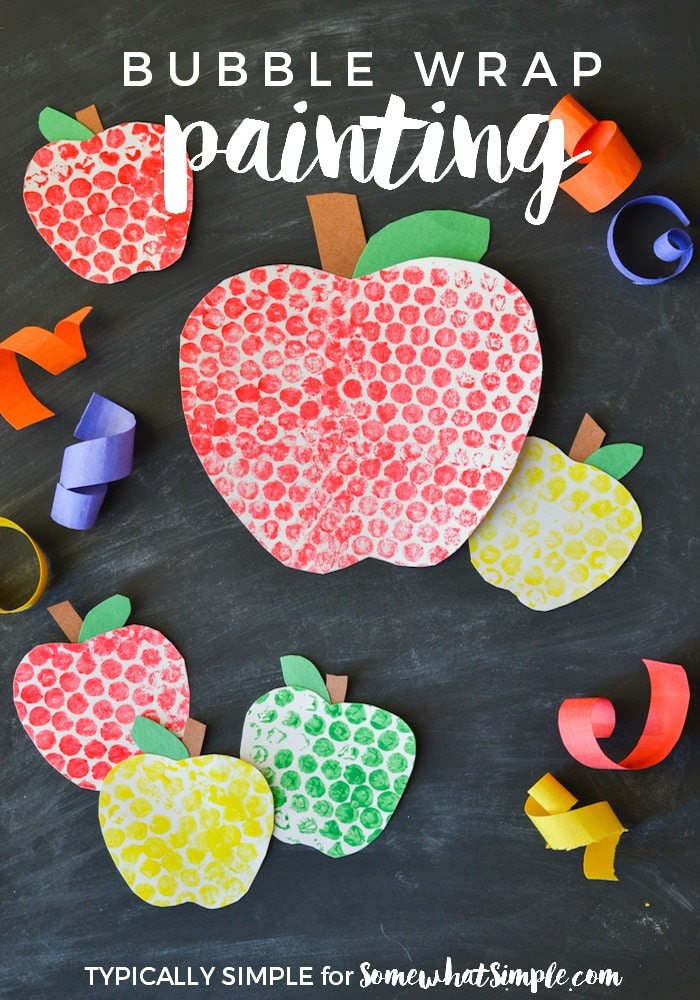 With back-to-school in full-swing and fall not too far behind, it's time to start thinking about all things apples!
We love to paint and do art projects in our house, but I can only handle so many "free painting" crafts that my little guy turns into brown blobs by the end of the project because he has to use every single color. So my trick these days is to use a little paint palette with him which helps limit how much paint he can use at once. It was perfect to use for these bubble wrap painted apples because I didn't want to end up with a bunch of brown, rotten looking apples! Plus it also helps make clean-up that much easier!
Let's grab some supplies and let's get painting!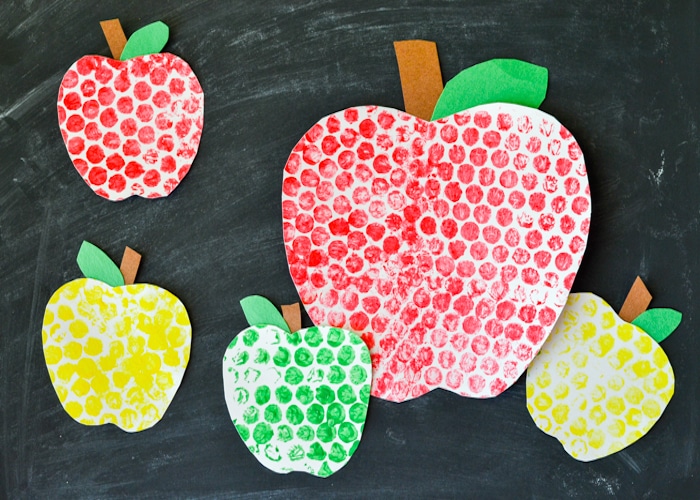 How to Make Bubble Wrap Painted Apples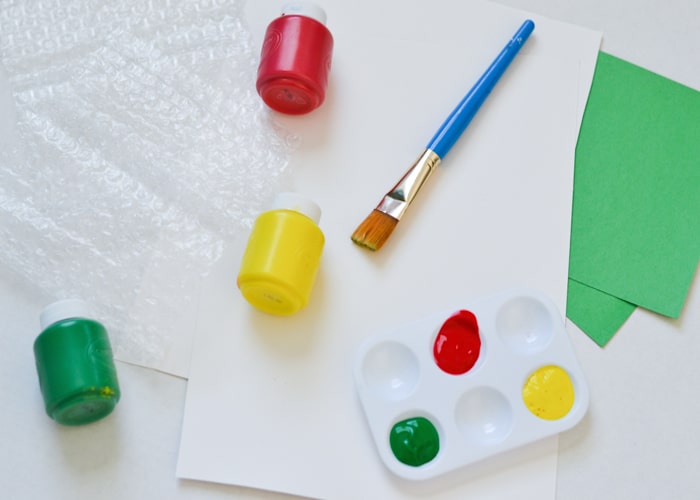 MATERIALS:
bubble wrap
tempera paint
paint brush
apple template
scissors & glue
DIRECTIONS: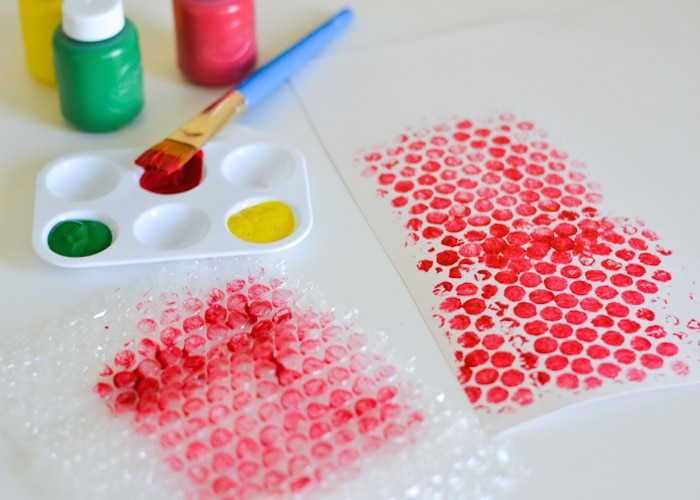 Cut the bubble wrap into smaller square pieces that are easy for the kids to hold.
Choose a color and paint it onto the bumpy side of the bubble wrap making sure not to use too much paint so it just covers the tops of the bubbles.
Press the bubble wrap paint side down onto a piece of white construction paper and lift up.
Continue painting, pressing, and lifting until the paper is covered with the bubble wrap print.
Set the painted paper aside to dry for a few minutes.
Once the paint is dry, trace apple shapes onto the paper and cut out.
Using brown and green construction paper, add some stems and leaves to the apples.
The apples are such cute decorations for a classroom or playroom! Using some twine, clothespins, and fun ribbon, I took a few of the apples and created a little back-to-school banner than I hung on the easel in the playroom.
They would also be super cute as name tags for cubbies or cabinets in the classroom! I love the texture that the bubble wrap gives them and the kids will have lots of fun experimenting with different patterns, colors, or even sizes of bubble wrap!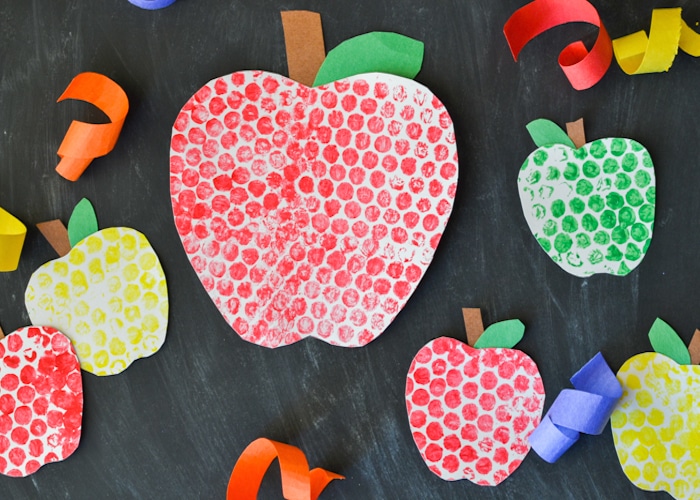 . . . . .
Looking for more projects ideas? Be sure to check out these fun & colorful activities & crafts!

Fingerprint Caterpillars | Googly Eye Pens | Learning Activities Printables