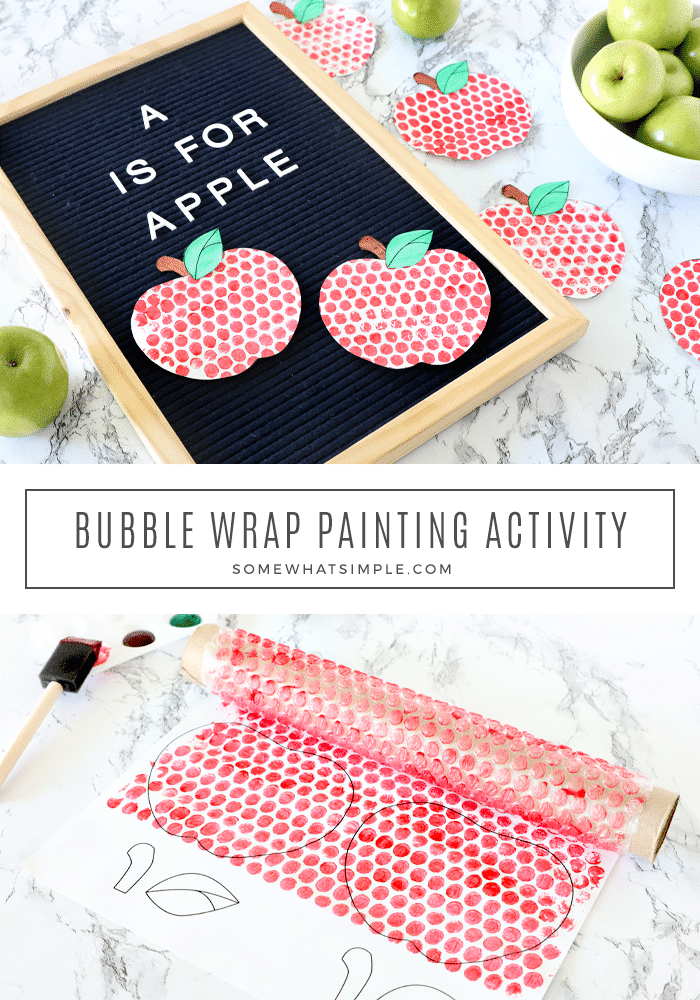 Make a darling apple craft, just in time for fall! Bubble wrap painting is a fun craft project the kids will LOVE!
Here are a few more fall crafts – Fall Pennant Centerpiece, Printable Fall Banner, and Scarecrow Popsicle Stick Craft.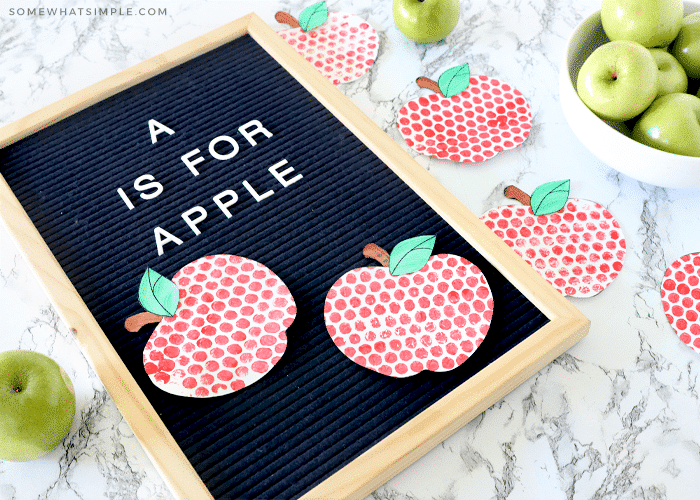 How to Make Bubble Wrap Painted Apples
If you're looking for some creative art projects to do with your kids or your students, you definitely need to try painting with bubble wrap! This idea combines all the fun of a typical painting activity but it results in a pretty cool-looking project that your kids will be proud of. (Plus, it avoids any freestyle painting sessions that end in a brown blob when kids "scribble" with every paint color in the palette. Are you with me on this one?)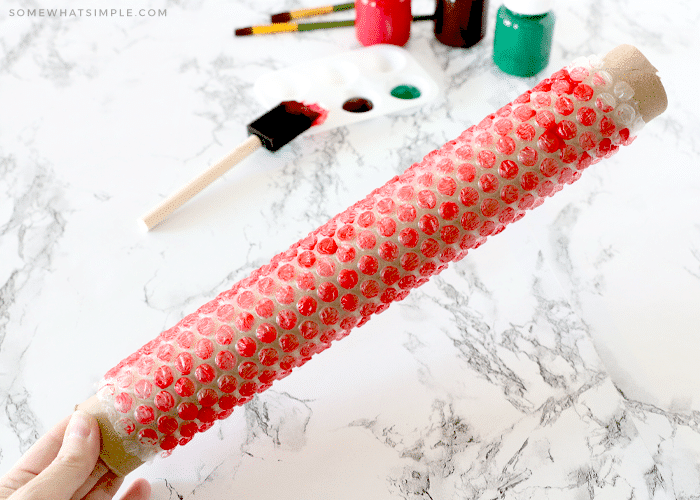 I love the texture that the bubble wrap gives them and the kids will have lots of fun experimenting with different patterns, colors, or even sizes of bubble wrap!
Let's grab some supplies and let's get painting!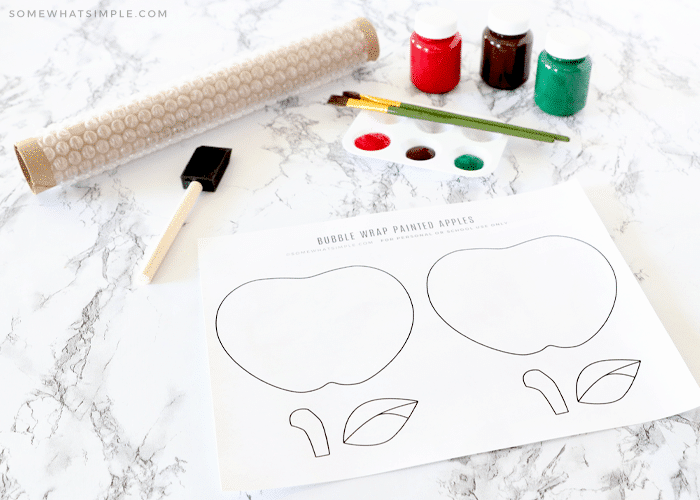 SUPPLIES –
bubble wrap
empty paper towel roll or wrapping paper roll cut down to size, optional
red, brown and green tempera paint
paintbrushes
apple template (download the printable below)
scissors
tape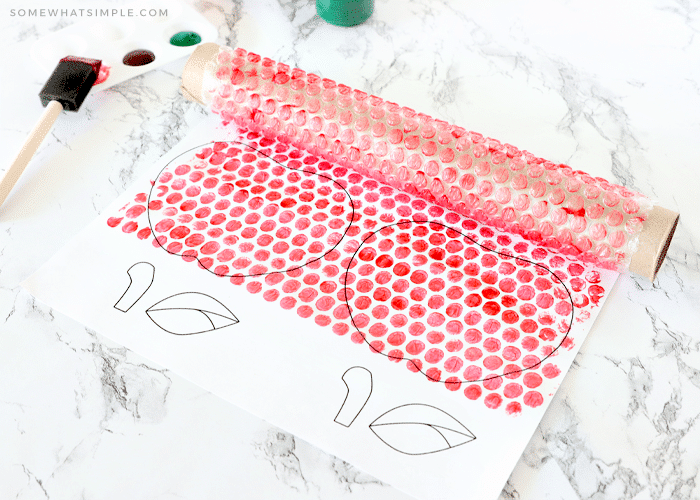 DIRECTIONS –
Cut the bubble wrap to fit around your paper towel roll and secure it with some tape. If you don't have any paper towel rolls, you can cut a small square (big enough to cover your apple) and do a "stamping" method instead of the rolling method.
Using red paint, paint the bumpy side of the bubble wrap. Don't use too much paint! You want it to cover only the tops of the bubbles and not seep down and fill the entire piece of bubble wrap.
Press the bubble wrap paint side down onto your apple paper, then roll over the outline until the entire apple is filled.
Using a paintbrush, paint the stem brown and the leaf green.
Set the painted paper aside to dry for a few minutes.
Once the paint is dry, cut out your shapes and tape them onto the tops of your apple.
… and you're done!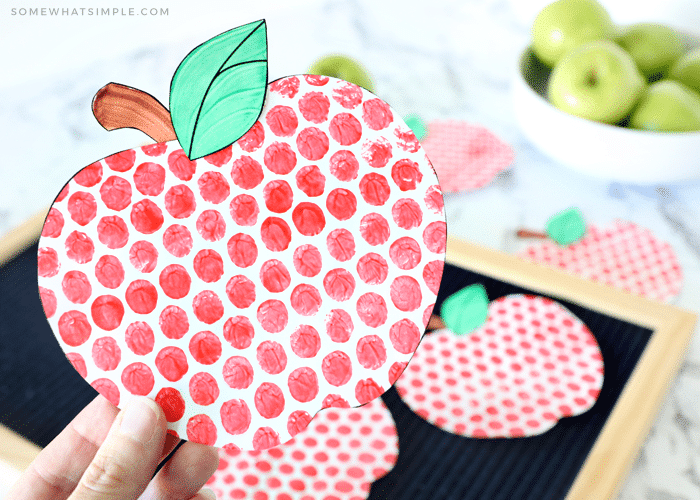 The apples are such cute decorations for a classroom or playroom!
Use some twine and clothespins to make a back-to-school banner.
Write your student's names with a black marker and use them as name tags for cubbies or cabinets in the classroom!
Aren't they so fun?!?
Printable Apple for Your Bubble Wrap Painting
Enter your name and email in the form below for FREE access to our apple template!