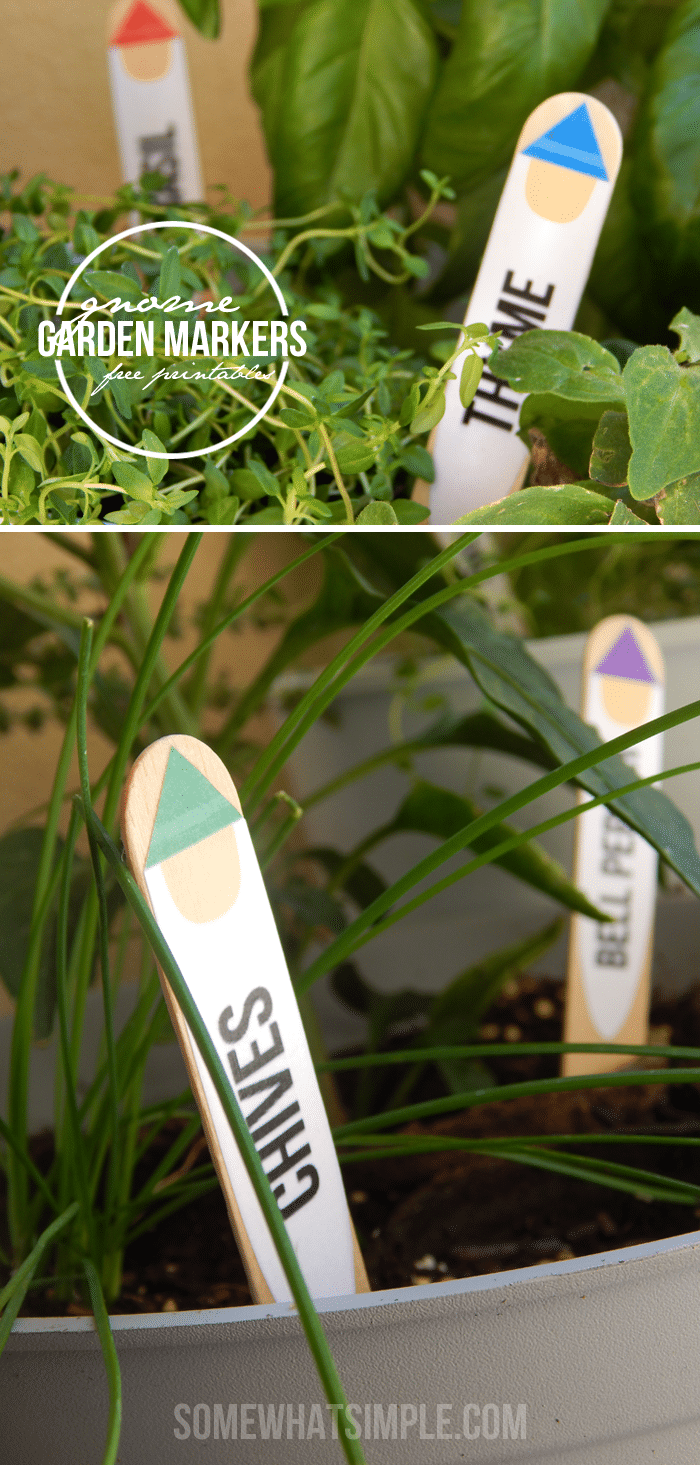 We recently shared our tips and tricks for growing a container garden- remember this post HERE? But now that I have a beautiful container garden on my front porch, I need plant markers to match! I kept the ones my starters came with in a plastic baggie for reference, but I created these darling gnome plant markers to add a little whimsy to the pots. I LOVE how cute they turned out! Take a look and make sure you keep reading so you can grab your own too- they are FREE!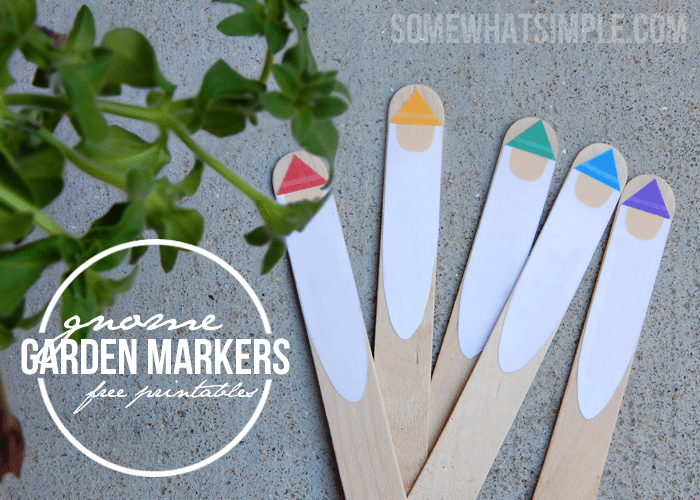 Simply print off the gnomes, glue them to craft sticks, coat them with a sealer (important!), and voila!
Ready to get your hands on some for your garden?
To download your own click on the text below:
red gnome // yellow gnome // green gnome // blue gnome // purple gnome
word doc with all of the colors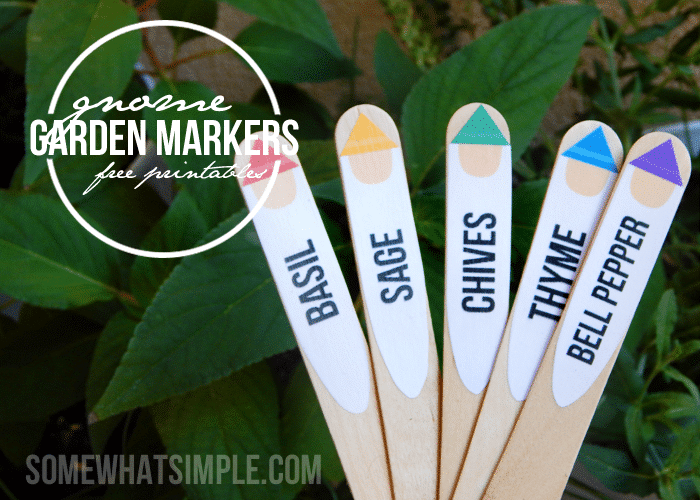 I seriously LOVE these!
You can use a paint program to type in your plant names (the font I used here was bebas neue), or just print and write them down. They're so fun!
With a little planning, prepping and adorable plant markers, you're on your way to the best container garden of your life! 😉 Happy planting! -xoxo