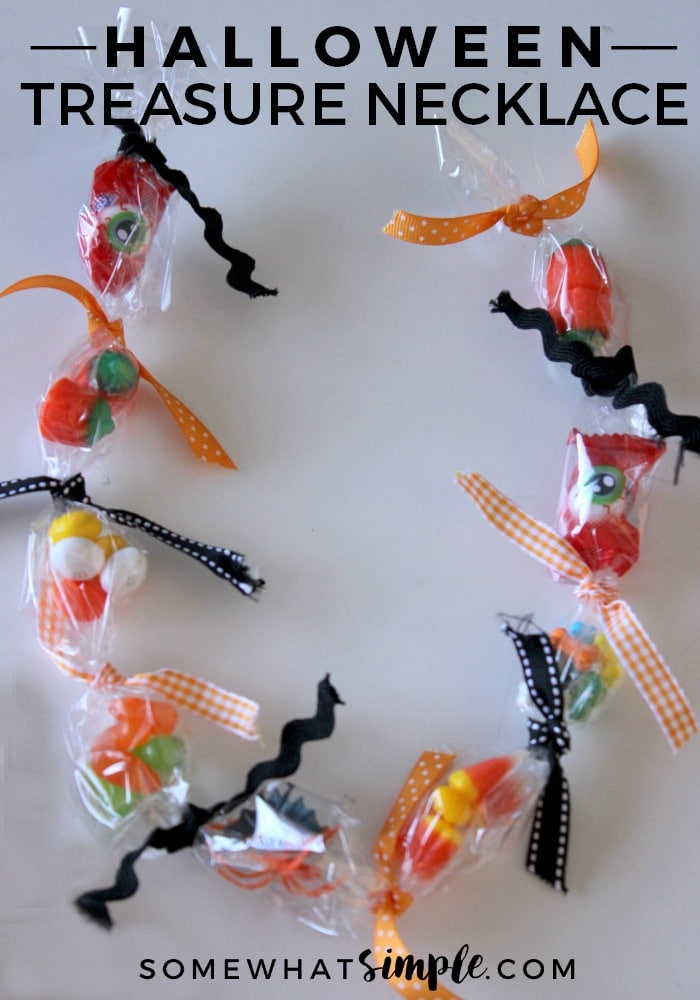 This Halloween Treasure Necklace is the perfect classroom, play date, or Halloween party activity that little ones are sure to enjoy.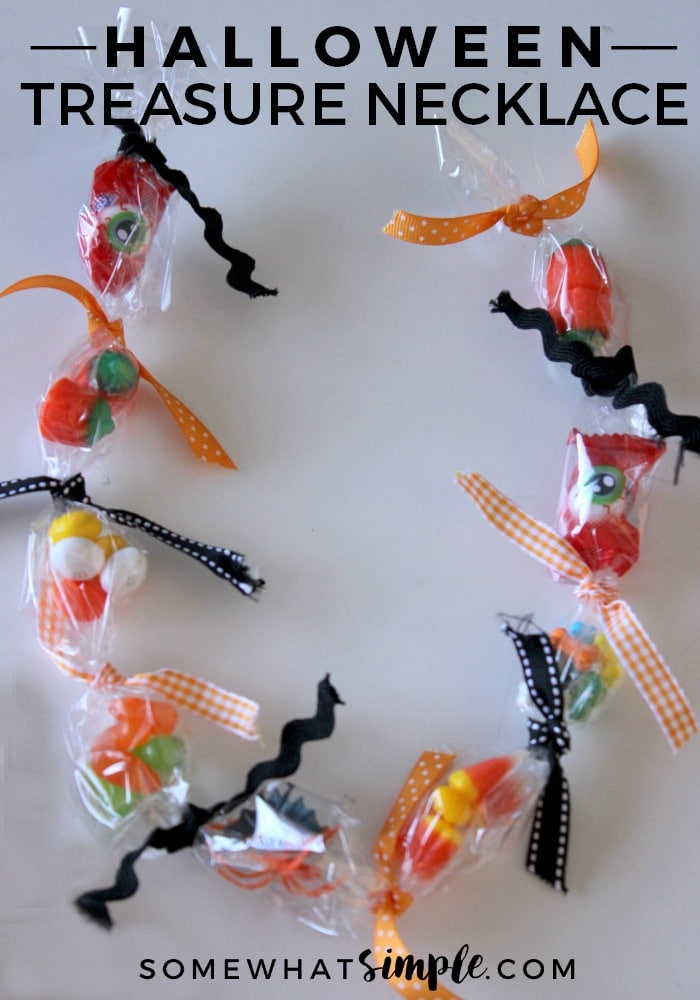 Dressing up, attending parties and carving pumpkins are all fun, but when it comes to Halloween, kids seem to love the candy best of all! This Halloween Treasure Necklace is the perfect way to craft with kids that involves those festive treats and goodies! The kiddos can jump right in and do most of it by themselves, in fact, they will probably be swarming the table before you even have everything ready! Best of all, it's a "snack-as-you go" kind of deal, is there any craft better than that? (Just make sure you save enough treats to fill the necklaces!)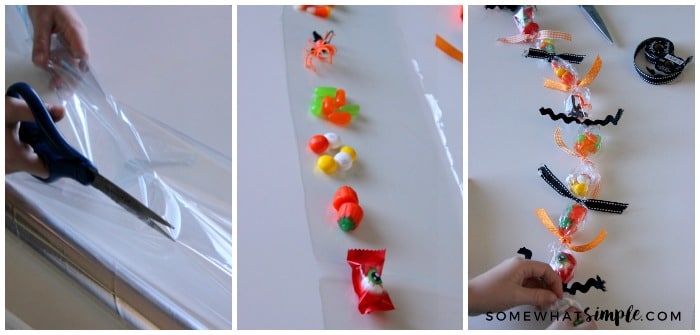 Halloween Treasure Necklace
MATERIALS:
*I found most of these supplies at the Dollar Tree.
one roll of cellophane
several strips of black and orange ribbon, each about 5 1/2 inches long
small candies & treats – candy corns, Mike and Ikes, eyeball gum, spider rings, M&M's etc
DIRECTIONS:
Cut down the length of your cellophane, making it about 5″ wide. The length of the roll of cellophane worked well for my 5 year old's necklace, but if you want yours longer, cut 2 strips equal in width and tie them together as you begin to fill them with treats.
Line your candies down the edge of the cellophane, leaving about 1″ in between each. (We had room for 9 candy pouches.)
Carefully roll your cellophane, tucking the candy in, so it's fully enclosed and won't fall out after being tied. Starting from one end of the roll, tightly tie a ribbon and continue down the line until you reach the end.
Tie the two ends together with a ribbon and you're all finished!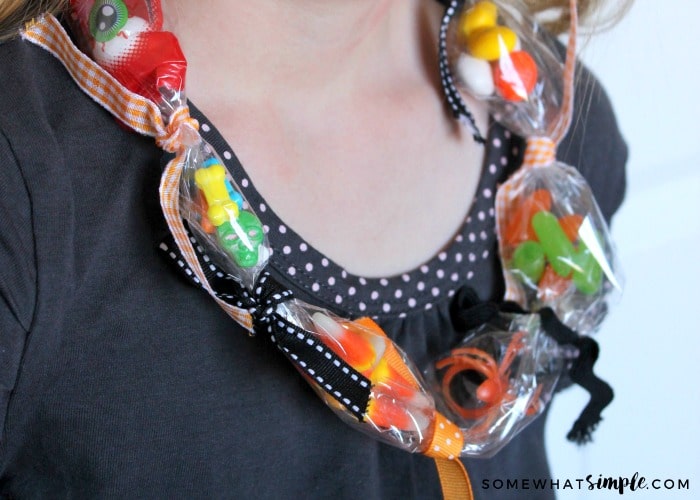 Now the kids can open a pouch and indulge in a tasty Halloween snack whenever they please!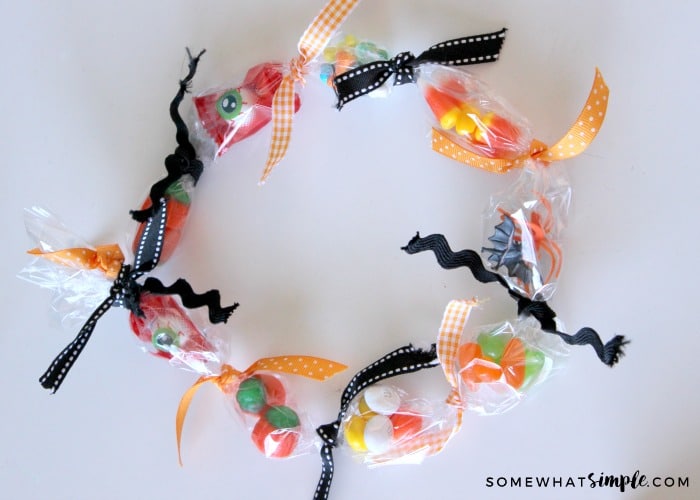 . . . . .
ABOUT THE AUTHOR: Christine is the creative blogger from I Dig Pinterest. She was on the Somewhat Simple Contributing Team in 2013. Stop by her site and social channels for even more crafts and recipes!
This post originally published in October 2013.