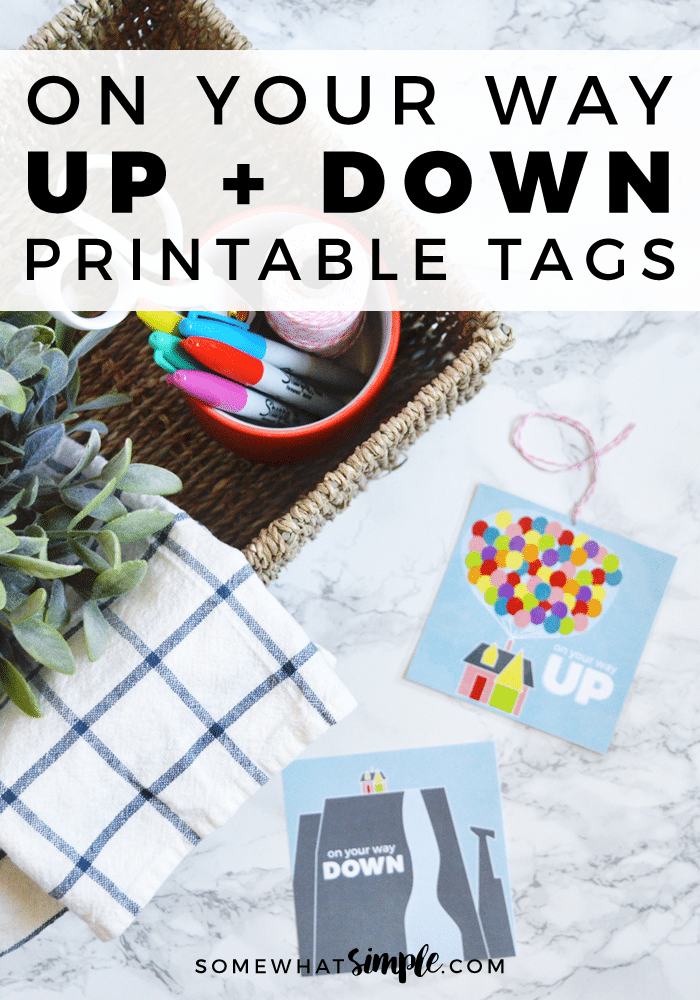 You'll love this On Your Way Up + Down Stair Basket Idea! It helps tame the stair chaos dilemma, and is much better looking than just a pile on the stairs!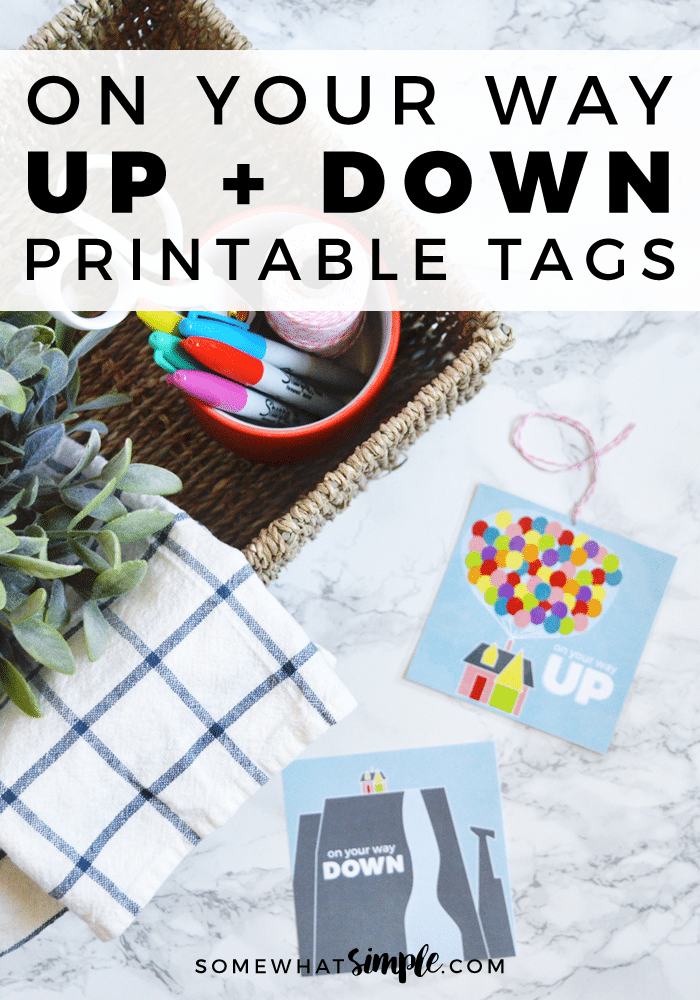 Today we've got a tip that is simple and can be tailored to work in your home and with your family. A quick clean up is much easier when all items are ready to go to their designated place. So we came up with the idea of an On Your way Up + Down Stair Basket! Instead of having a stack of things on the steps or scattered around the living spaces of your home, find a container or basket to keep on the steps as a catch-all.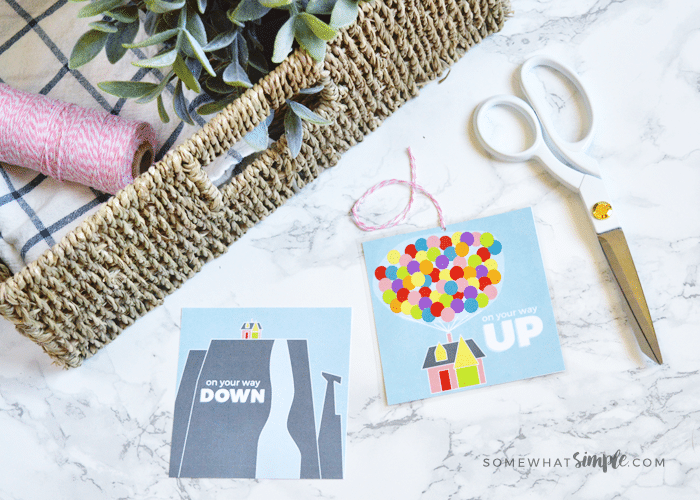 On Your Way Up + Down Stair Basket
supplies
On Your Way Up Tags (download below)
scissors or paper cutter
hole punch
ribbon or string
glue stick or double-sided tape
laminating sheets (optional)
directions
First, Print off our On Your Way Up + Down Basket Tags.
Glue the backsides together, so one side has the Up and the other has the Down when you flip it.
Laminate your tags. This step is optional, but a great way to keep your tags from getting smashed or crinkled.
Punch a small hole at the top, and thread your ribbon or string through.
Finally, tie onto your basket.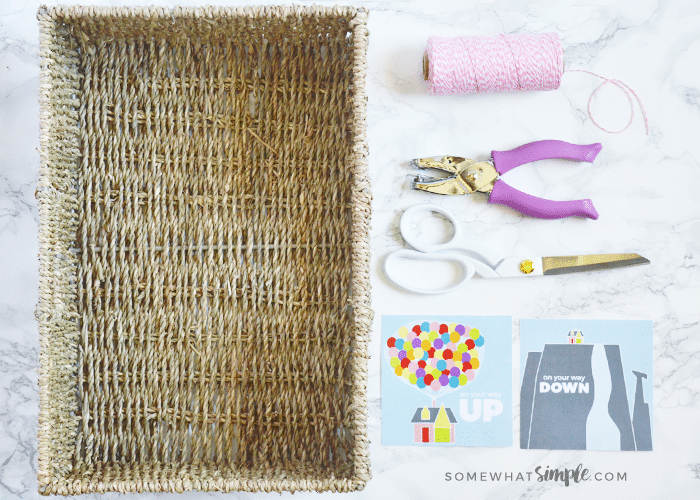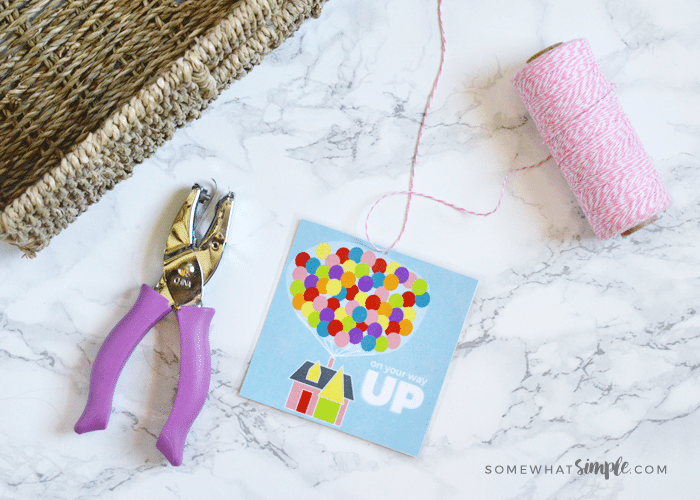 I found my basket in the clearance section of Walmart. Just measure your stairs, and head to the store!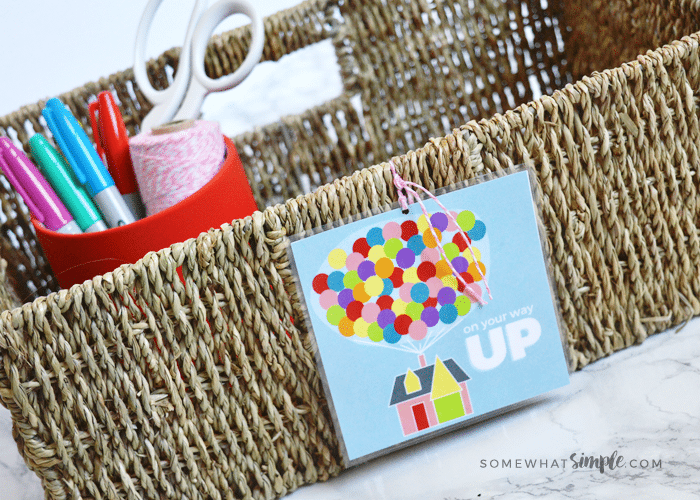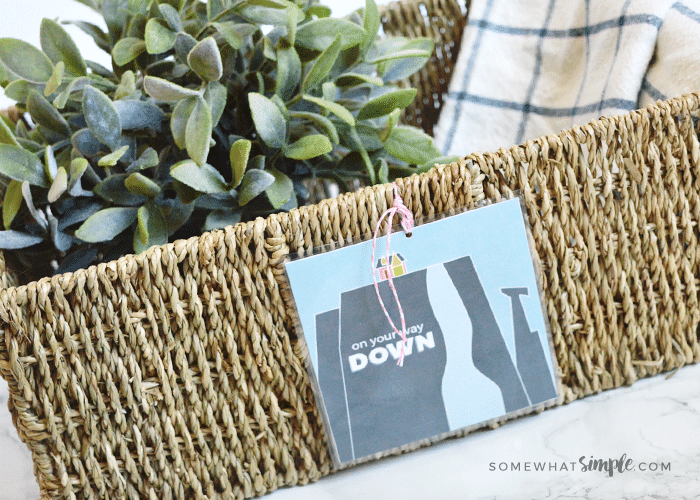 We love how our On Your Way Up + Down Basket helps contain the clutter, isn't an eyesore for everyone, and keeps people from tripping on things thrown anywhere on the stairs. 😉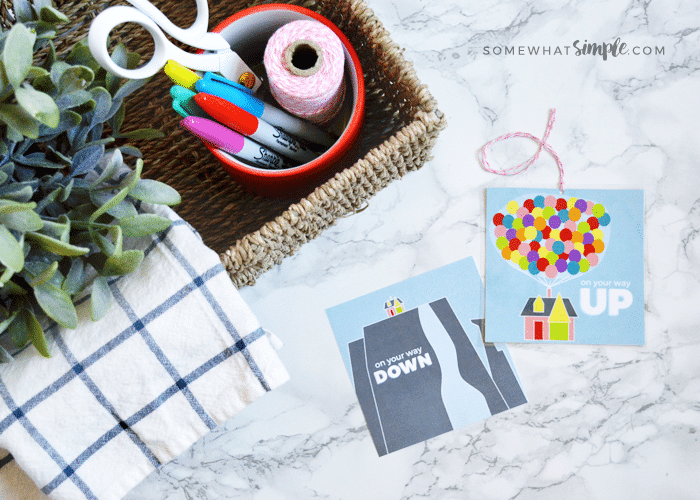 Happy organizing!
. . . . .
Our readers also enjoyed these posts:

Our 10 Favorite Ways to Organize With Bins + Labels || How To clean Your Washing Machine || Home Office Reveal
This post originally published in 2011, but was updated with fresh, new printables and images in 2017.