Clean up is a breeze when everything has a place! Here are 20 favorite ways to organize with bins and labels.
Grab your Printable Project Checklist and get ready to organize everything! Start with your Kitchen Drawers, your Manuals and Warranties, and then make a Family Command Center to encourage organization within your whole house! This list of organization inspiration is here to help!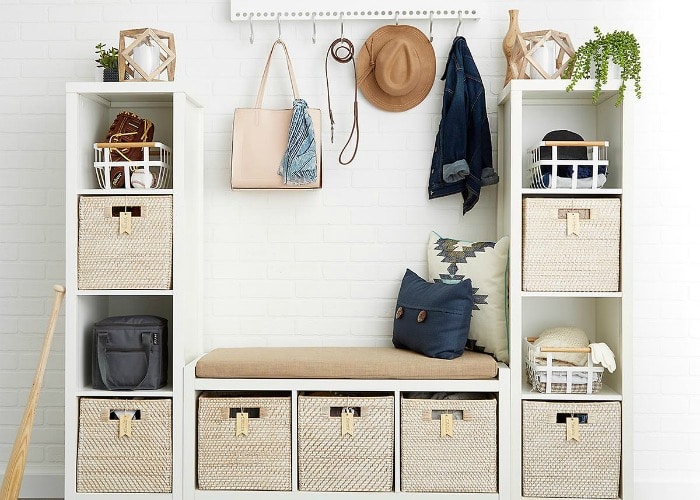 Organizing my home is one of my favorite ways to spend my time! Purging clutter is freeing, and making the area clean and pretty just feels so good! One of my favorite ways to organize my home is by using baskets, bins and labels. Coordinating containers just look and feel tidy – wouldn't you agree? Today I want to share some organization ideas that will help inspire you to tackle that closet, cupboard, or space in your home that maybe needs a little TLC.
Organizing with Bins
Organize your garage with matching labeled bins. || A Bowl Full of Lemons.
Organize kid's puzzles with plastic bins || The Homes I Have Made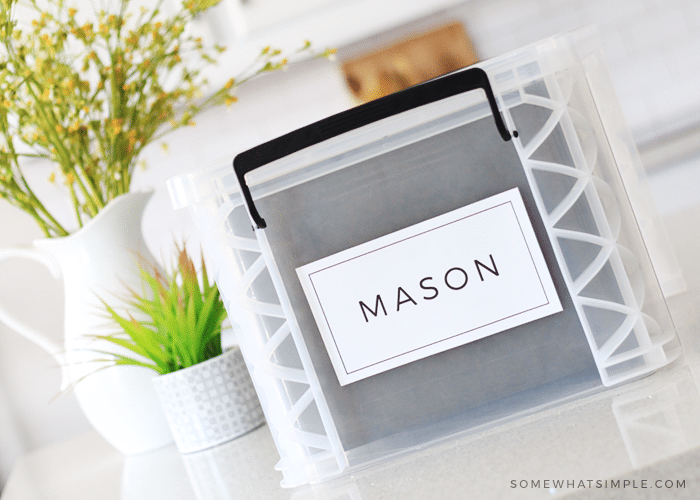 Organize school papers in a plastic file box.
Organize your sheets – 1 set in each photo box.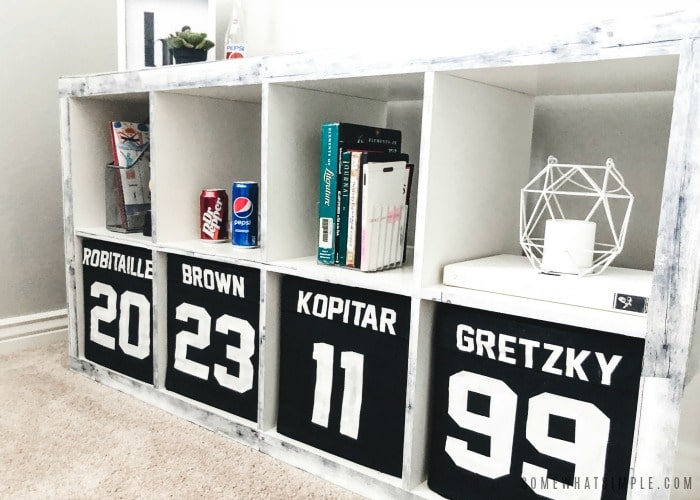 Organize a boy's bedroom with DIY Jersey Cubbies.
Use plastic bins for play dough and kinetic sand.
Organizing with Baskets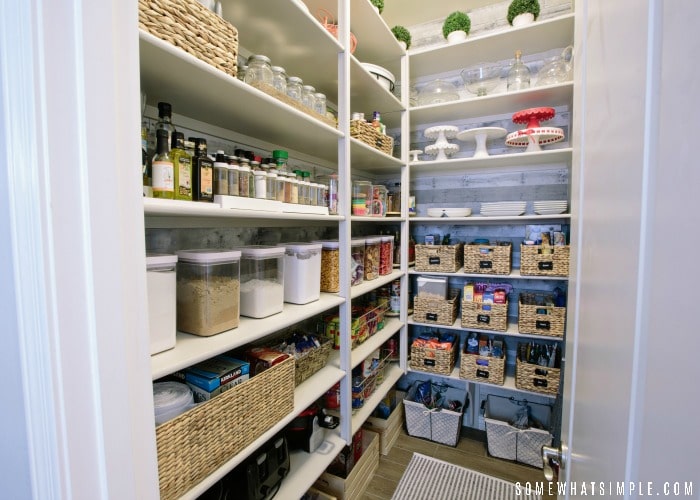 Organize your pantry with matching baskets and snack containers.
Organize your utility closet with baskets – light bulbs, batteries, extension cords etc.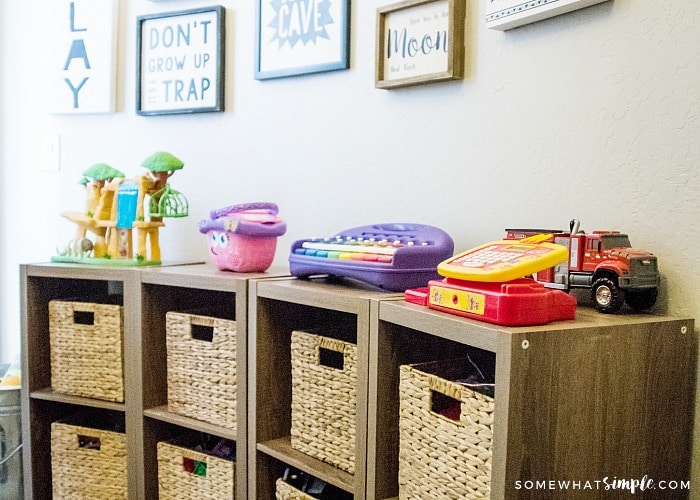 Organize your kid's toys with baskets and cubbies.
Organize your pantry with baskets and labels. || The Container Store
Organizing with Labels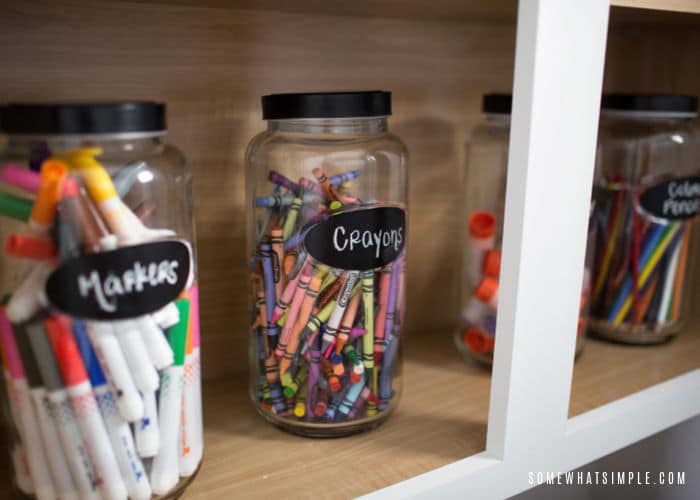 Organize your small office with labeled supply boxes
Organize you kitchen cupboards with matching labels. || Bless'er House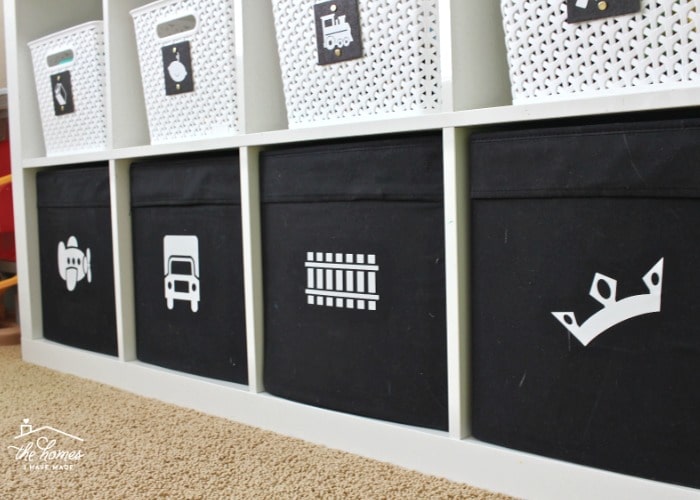 Organize your playroom with pictured label bins. || The Homes I Have Made
Organize you home office with labeled file boxes.
Storage Solutions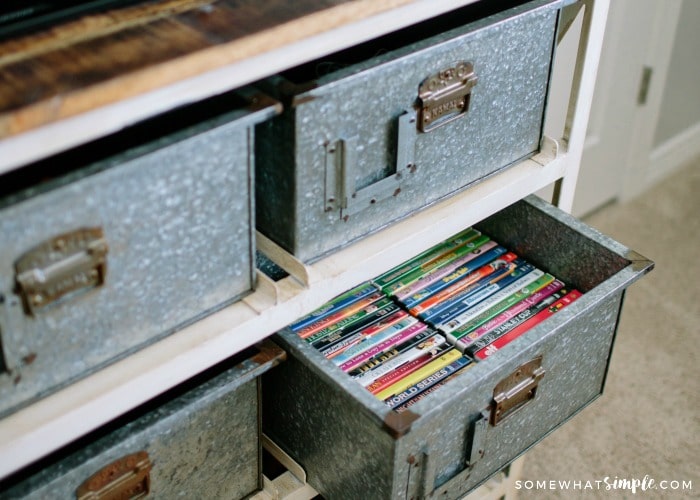 Organize your video games, remotes, DVDs, snacks for kids etc. with a media console with metal drawers.
Organize your mudroom with baskets and labels. ||The Container Store
Do you have any special system that keeps you organized? I'd love to hear your ideas!