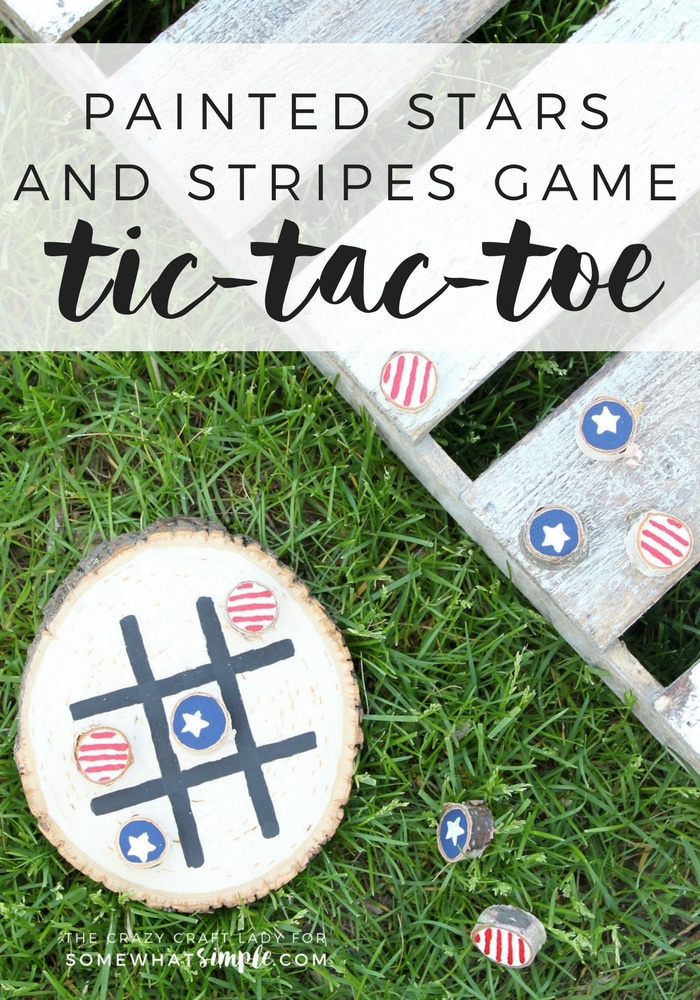 This stars and stripes painted Tic Tac Toe board is a fun summer craft offering hours of fun!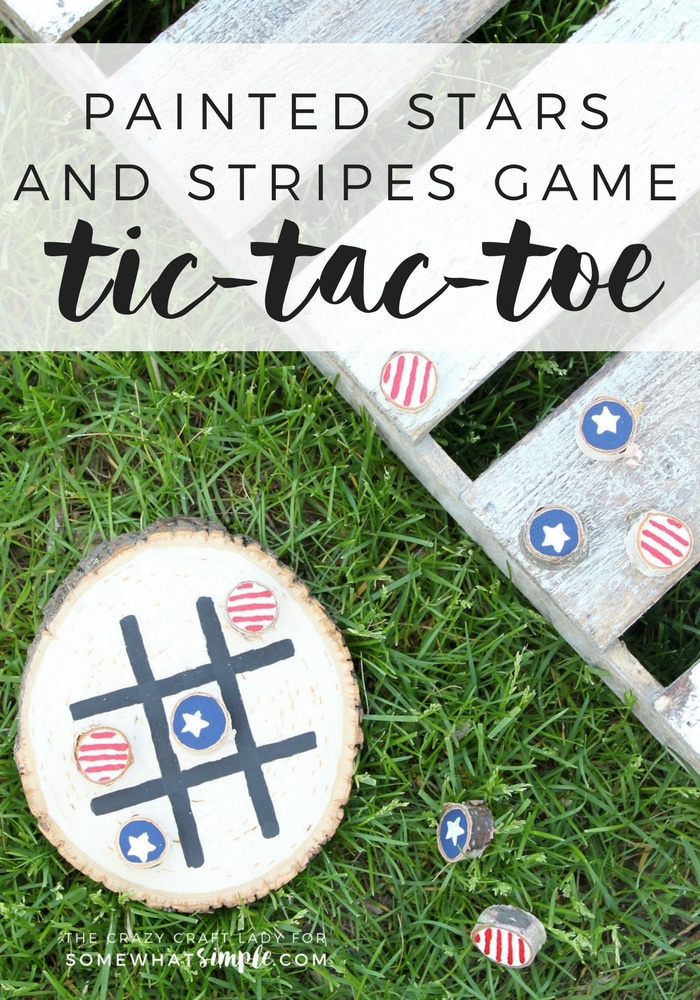 Tic-Tac-Toe is a timeless game for people of all ages! Today we're sharing a fun DIY version of this board that uses craft wood slices from your local craft store. Next time you hear "I'm bored," just send the kids outside to play a game, or two, or ten!
"Stars and Stripes" Painted Tic Tac Toe Board
supplies
craft wood slices, one large and ten small
acrylic craft paint – red, white, blue, and black
small paint brush
pencil
(optional) small star-shaped rubber stamp
directions
Paint five small wood slices with white paint, and paint five small wood slices with blue paint. Let the paint dry completely before moving on to step 2.
On the white wood slices: using a fine-tipped paint brush, paint on red stripes.
On the blue wood slices: Apply a small amount of white paint to a small rubber star-shaped rubber stamp. Firmly and steadily press onto the wood slice. Then fill in any gaps with white paint. Alternatively, just free-hand a star with a small paint brush and white paint.
On the large wood slice: using a straight edge and a pencil, draw the four lines to create a Tic-Tac-Toe grid. Outline with black paint.
Let all of the paint dry, and then you're ready for endless summer Tic-Tac-Toe fun!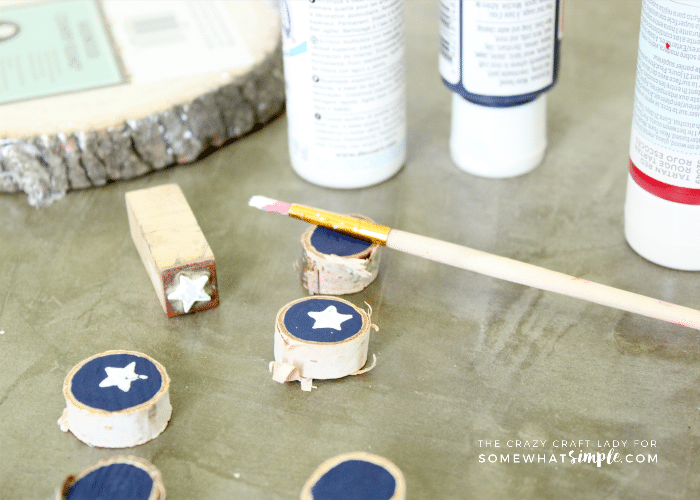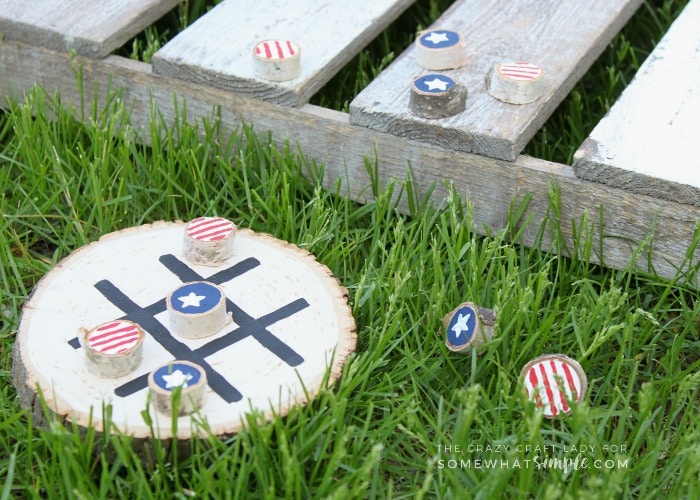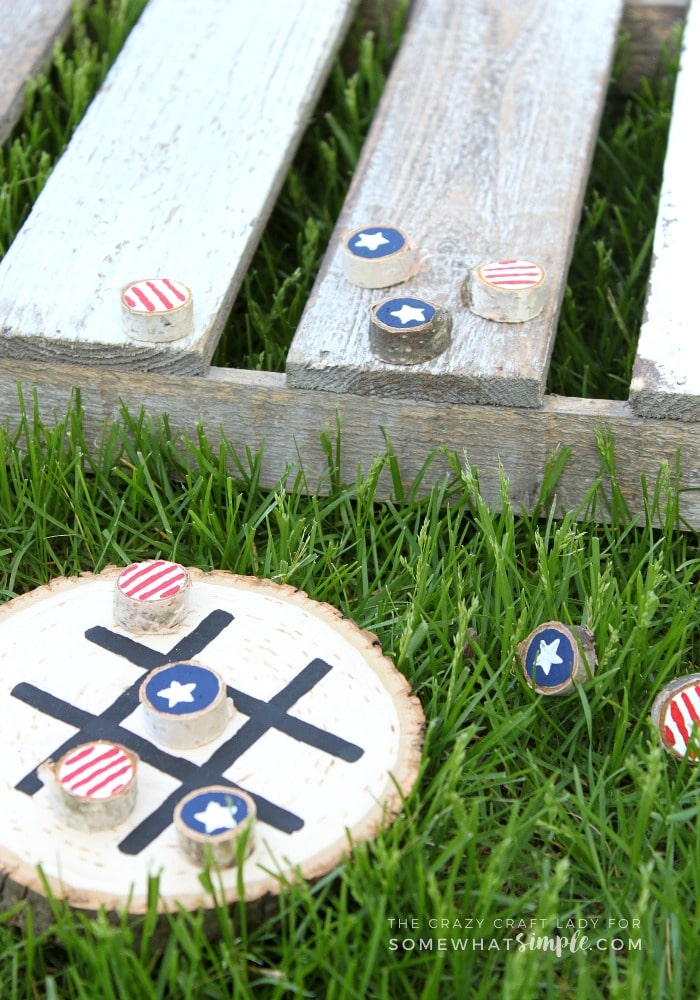 Here are a few more summer crafts you might enjoy: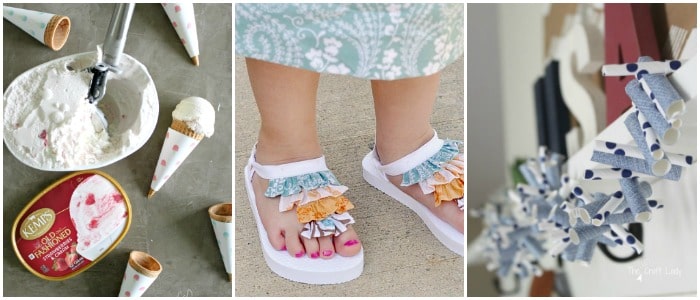 Printable Ice Cream Cone Wrappers // Creative Flip Flop Ideas // Firecracker Garland DIY