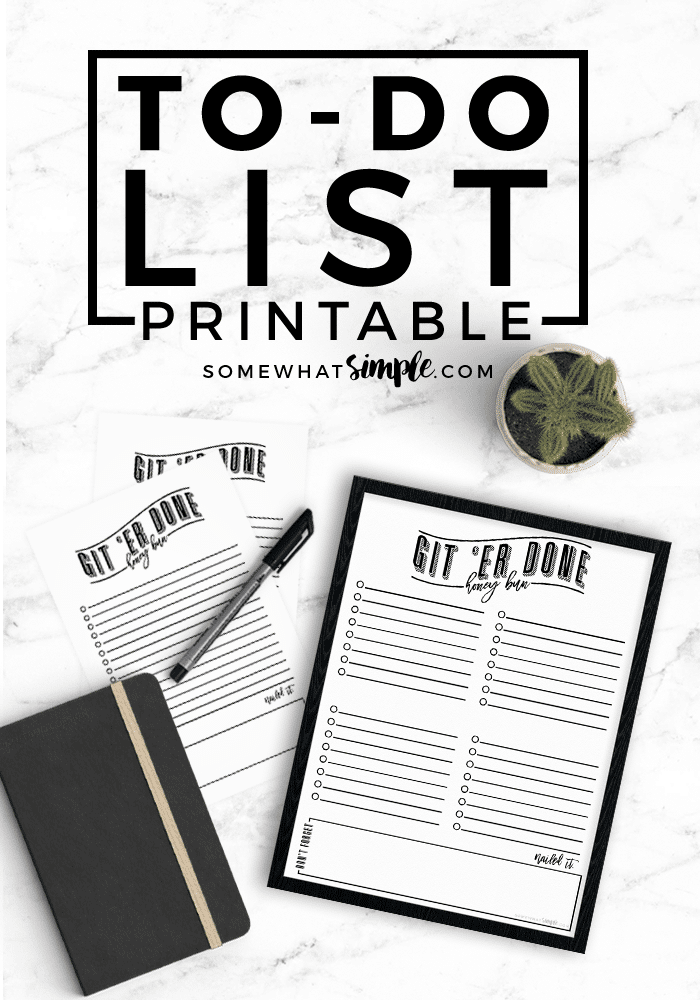 Who doesn't love a good to do list? We love the simple design of this printable – let's Git 'er Done, Honey Bun!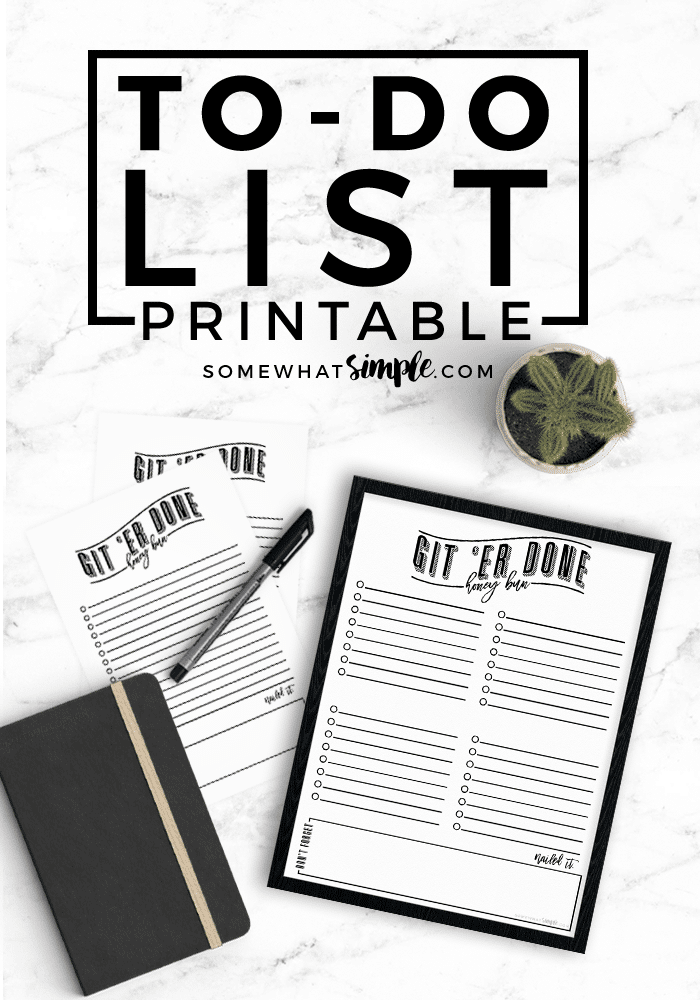 I love to have a running to do list – something I can use to write things down and check them them off. It's a great way of keeping track of how productive I've been. Plus, let's be honest, if I don't write it down, I just might forget about it!
Whether or not you've never kept a to-do list in the past, this printable is for you!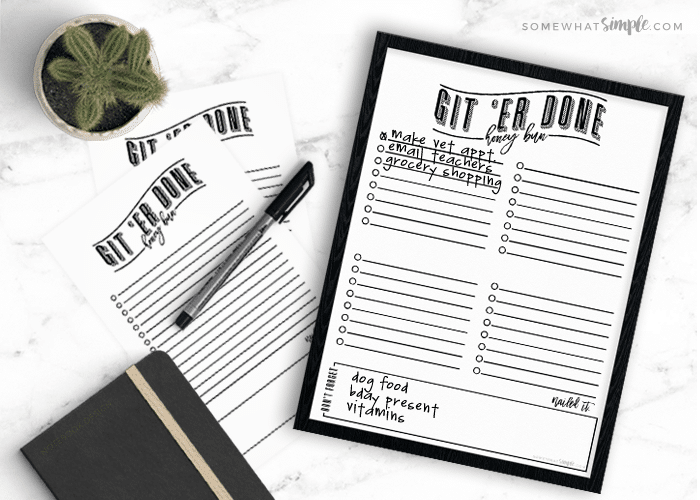 5 Reasons to Keep a To Do List:
Checking off items gives you a sense of completion and satisfaction

Stop wasting time trying to remember what you were going to do – be more productive!

No losing focus – at a glance know what comes next

Other family members can see what needs to be completed and contribute

Brain dump – keep your mind free by writing down your mental lists
5 Ways to Keep a To Do List:
Notebook or notepad – tear out sheets when completed or keep in the notebook to refer back to tasks you've completed
Chalk board or white board
Calendar
Vinyl on a frame
Printable
We're hear to help you on that last one! Download our printables to fill in each day, or place in a frame and use a dry erase marker to write on the glass!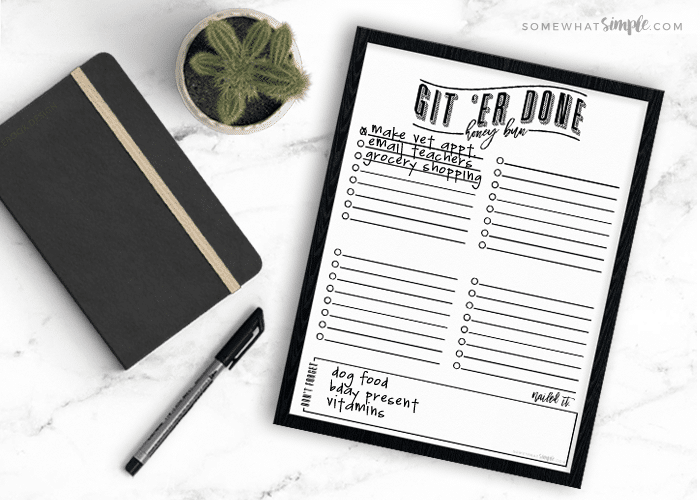 Git 'er Done To-Do List
We've got 2 different sizes for you! Each print on a regular 8.5×11 paper. One is a full page, the other has 2 per page. You pic which one works best for your lifestyle!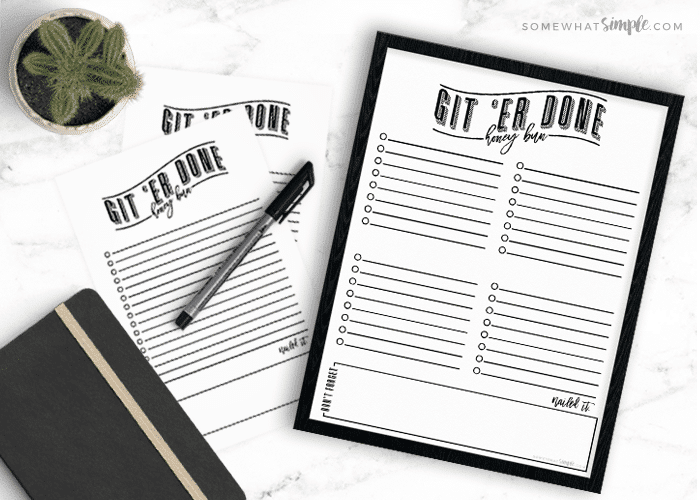 So tell me, what's your favorite way to keep track of your to do's?
Our readers also enjoyed these posts:

This post originally published in 2012, but was updated in 2017 with a new printable and images.