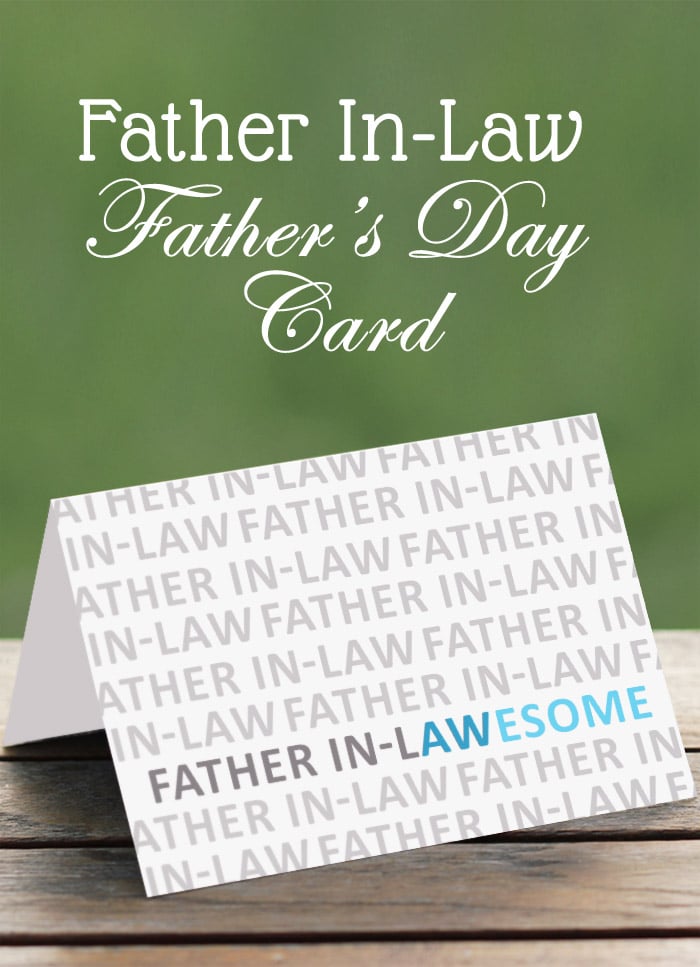 Father's Day is always hard for me. I lost my dad when I was 21, and I miss him all the time. Its been especially hard since my Hubby and I just bought our first house and my Dad was my go-to DIYer. There are so many times I just want to talk to him, so many things I wish I could get his advice on.
The good news is that I have a pretty great father in-law, who is especially kind and thoughtful. So, on Father's Day I try to focus on him and not on missing my own dad. Trouble is, while there are plenty of "from the both of us" cards for Dads, there aren't so many just father in-law cards out there- so I've had to make my own. My father in-law and I have a funny sort of relationship, so this silly card fits right in for us.
And since I LOVE my Somewhat Simple family- I have to share it with you!!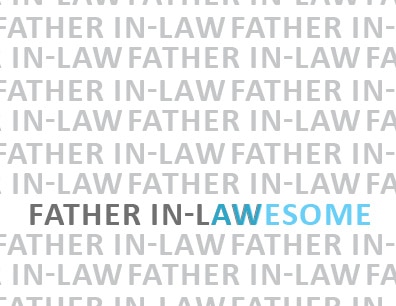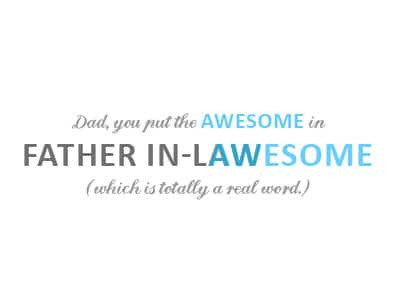 I've done the card two ways. There is a folded over regular card and a non-folded postcard version. Both print on regular letter (or A5) card stock. There aren't really any instructions… just right click>"Save link as…", then print two sided and cut it out! Oh, and then give it to your Father in-law of course.
I hope that my Father In-Law likes it- and yours too!
Don't forget to give your daddy an extra smooch for me!
. . . . .
ABOUT THE AUTHOR: Kayla is the graphic designer behind the site Say Not Sweet Anne. She was a monthly contributor on Somewhat Simple in 2013.