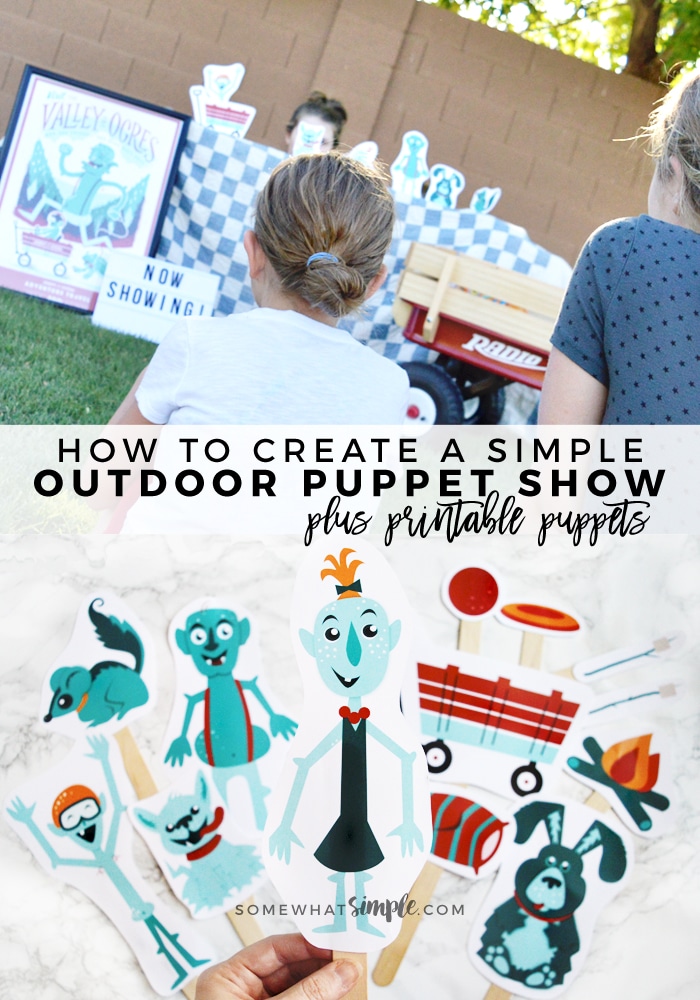 We're going back to basics with this simple Outdoor Puppet Show! So easy to create, and our bright and darling printable puppets will have kids using their imaginations for hours!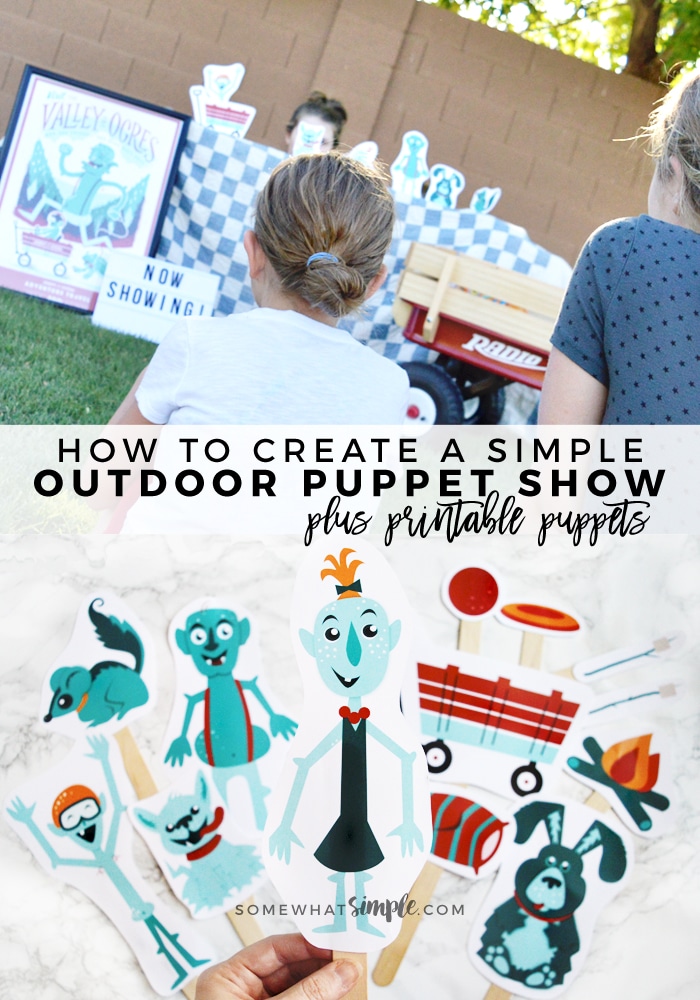 Oh, the good ol' days when kids ran around outside, playing make believe and creating a whole wonderful world with their imaginations. Miss those days? We do, too. And so do our friends over at Radio Flyer. They sent us a wonderful kit full of fabulous things to spark creativity and family play. Which inspired us to get back to basics and create an insanely simple Outdoor Puppet Show! The kids loved using their creative side and putting on shows for each other. And, of course, we provided snacks. Because everyone loves snacks. 😉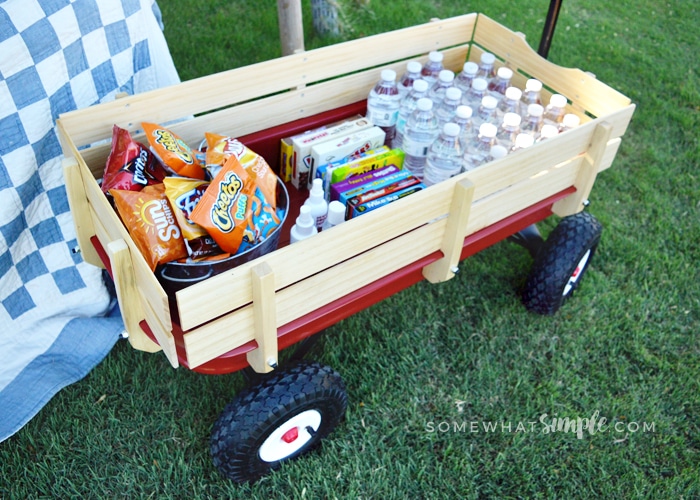 So grab these everyday household items, snacks, and get ready to play!
Simple Outdoor Puppet Show
puppet supplies
stools or chairs
broom
blanket
snacks
puppets (download below)
tape
large craft/popsicle sticks
wagon to haul everything in. And later hold snacks.
how to make a puppet show
Print and cut out our ogre + friends puppets.
Tape them onto the craft sticks.
Place your stools or chairs about 4 feet away from each other, place the broom on top, and drape a blanket over the broom.
Throw the snacks into the wagon, and start your show!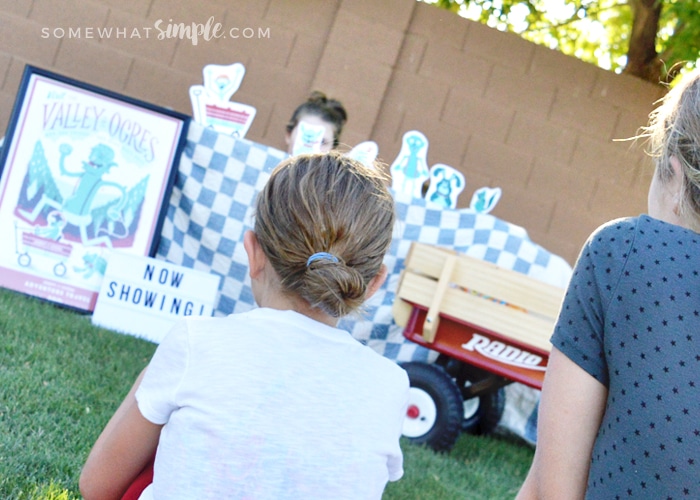 Did you know that Radio Flyer created the first ever kids travel agency to celebrate decades of imaginative play and adventures? (Click HERE to see the clever video they made) Children were introduced to impossibly wonderful destinations, that they could only visit with their imagination and Radio Flyer products. We were so fortunate to receive some of these amazing products to help the kids fuel their imaginations!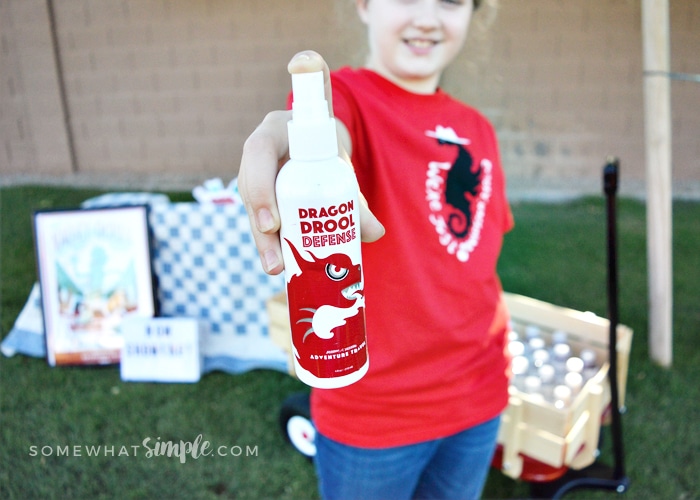 Before any good puppet show, one must spray on Drago Drool Defense, to protect them from the harmful rays of those pesky dragons.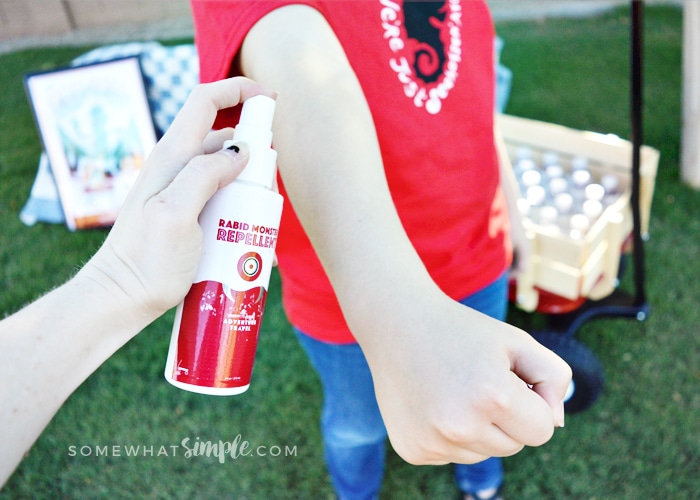 And you never know when Rabid Monsters will fly over and try and bite ya. Spray on a layer of repellant for good measure.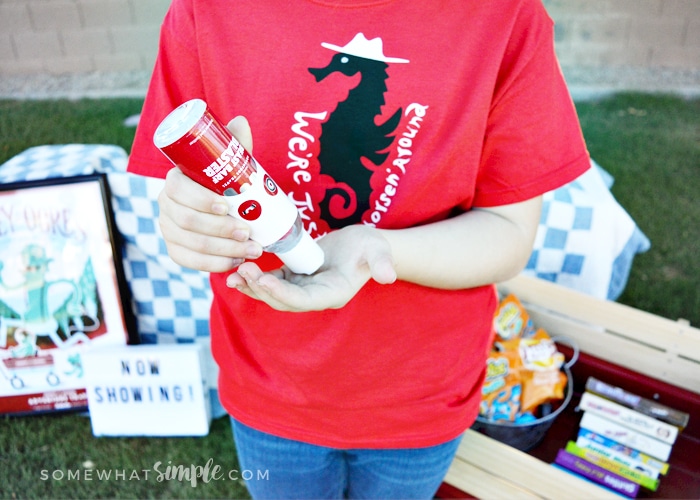 And before anyone has snacks, make sure they've rubbed some Beast Barf Blaster on their hands. No one wants to eat Jr. Mints with a hint of Beast Barf.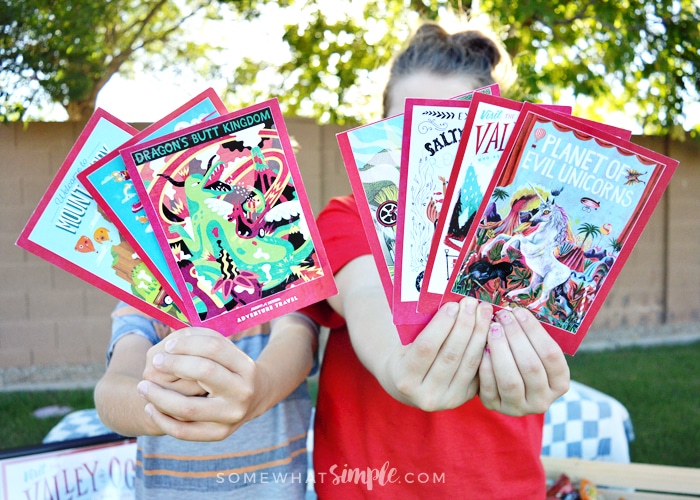 These postcards that were sent to us were the perfect inspiration for puppet show plots! The kids especially loved Dragon Butt Kingdom. Talk about giggling for days, lol!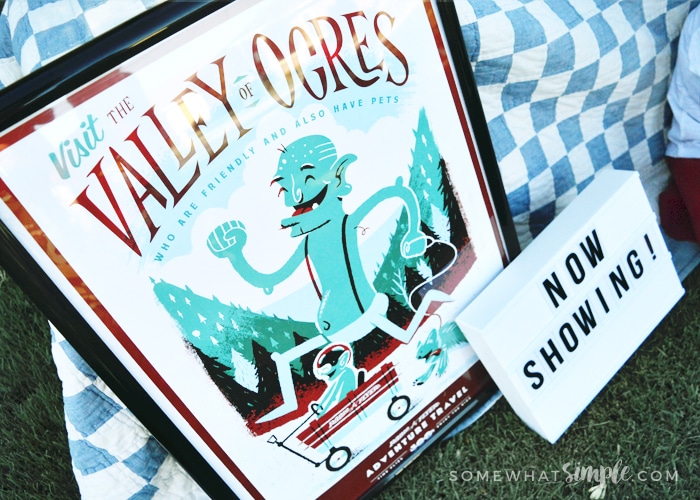 And this darling poster inspired the puppets we created – Ogres and their pets!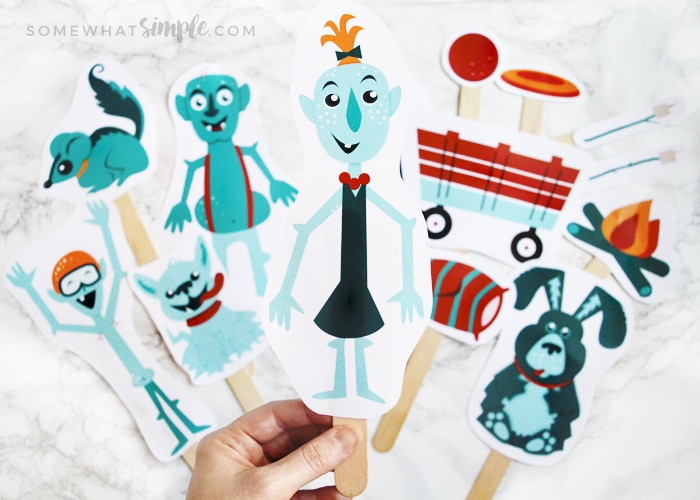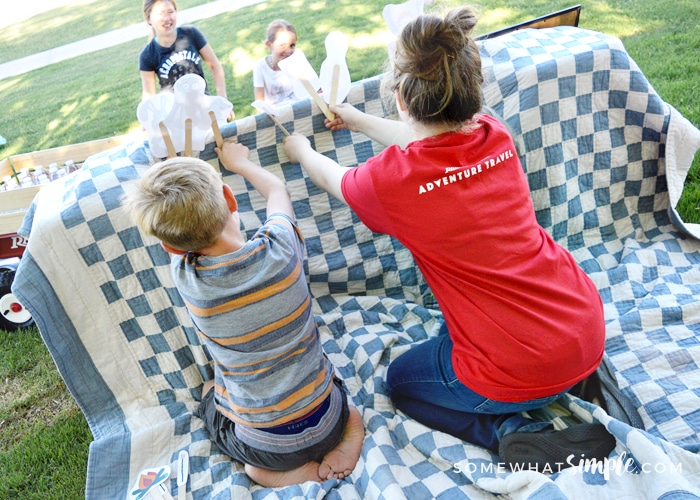 We love the timelessness of puppet shows, along with the timelessness of Radio Flyer. Seeing this wagon brings back so many childhood memories, it's no wonder Radio Flyer has become the most loved brand for kids' wheels in the world! I mean, check out this darling clip they created:
HOW ABOUT A GIVEAWAY???
Antonio Pasin started Radio Flyer in 1917, and his dream was to "bring joy to every boy and every girl". Radio Flyer is committed to great design and innovation, while powering play and inspiring imagination in kids of all ages. And they're celebrating their 100th Anniversary!
We love how they've decided to celebrate: with the 100 Days of Summer Challenge! They want families to join them in celebrating the spirit of adventure, imagination, and creativity. Are YOU up for the challenge?
THE PRIZE –
One lucky reader will be given a $100 off coupon code to use on a brand new radio flyer product!
HOW TO ENTER –
Simply share YOUR imaginary destination or fun adventure by using the hashtag #radioflyer100 on your social media account of choice (FB, Twitter, IG) to enter! Leave us a comment below with the link, and we'll pick a winner by JULY 15th.
So get out there and play, and best of luck!
This is a sponsored conversation written by me on behalf of Radio Flyer. The opinions and text are all mine.