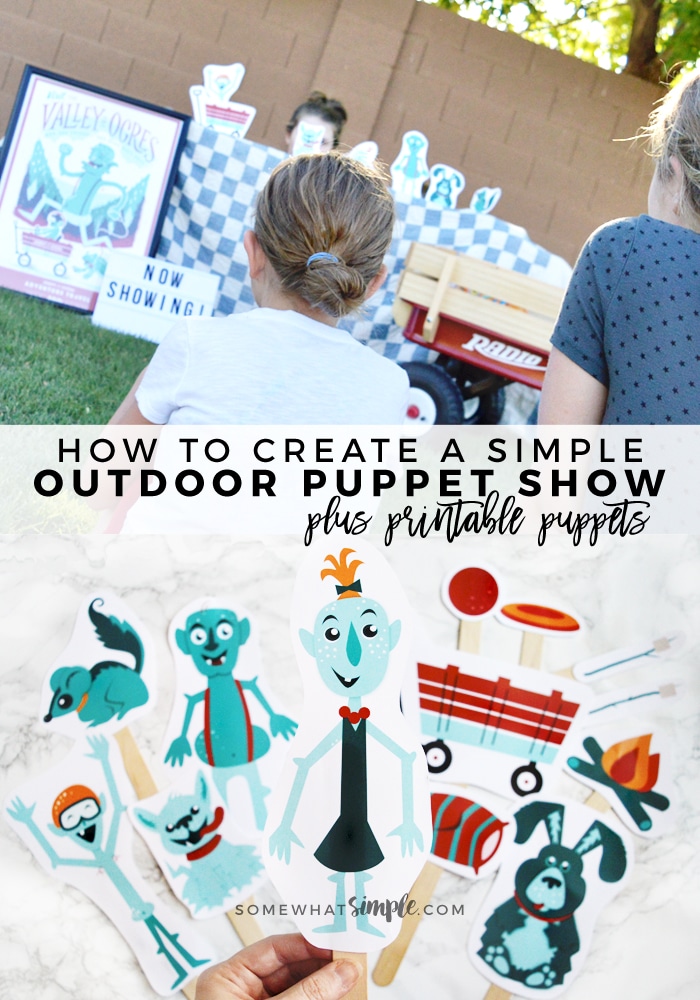 We're going back to basics with this simple Outdoor Puppet Show! So easy to create, and our bright and darling printable puppets will have kids using their imaginations for hours!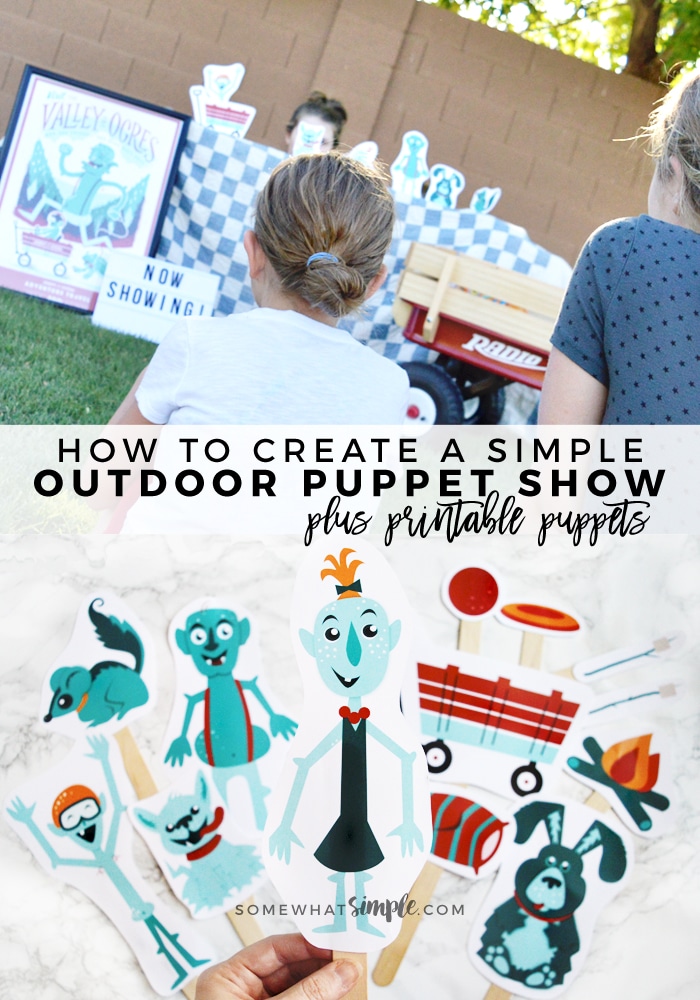 Oh, the good ol' days when kids ran around outside, playing make believe and creating a whole wonderful world with their imaginations. Miss those days? We do, too. And so I decided to get back to basics and create an insanely simple Outdoor Puppet Show! The kids loved using their creative side and putting on shows for each other. And, of course, we provided snacks. Because everyone loves snacks. 😉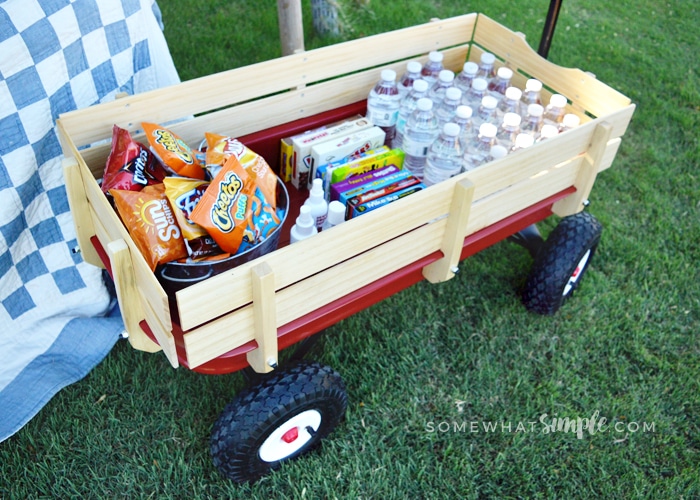 So grab these everyday household items, snacks, and get ready to play!
Simple Outdoor Puppet Show
puppet supplies
stools or chairs
broom
blanket
snacks
puppets (download below)
tape
large craft/popsicle sticks
wagon to haul everything in. And later hold snacks.
how to make a puppet show
Print and cut out our ogre + friends puppets.
Tape them onto the craft sticks.
Place your stools or chairs about 4 feet away from each other, place the broom on top, and drape a blanket over the broom.
Throw the snacks into the wagon, and start your show!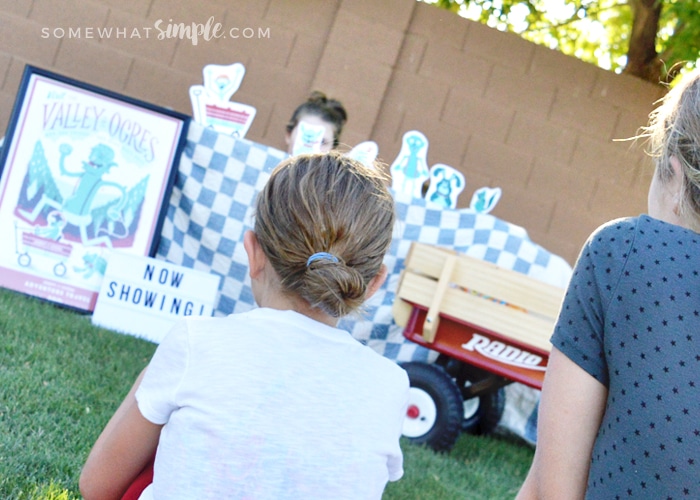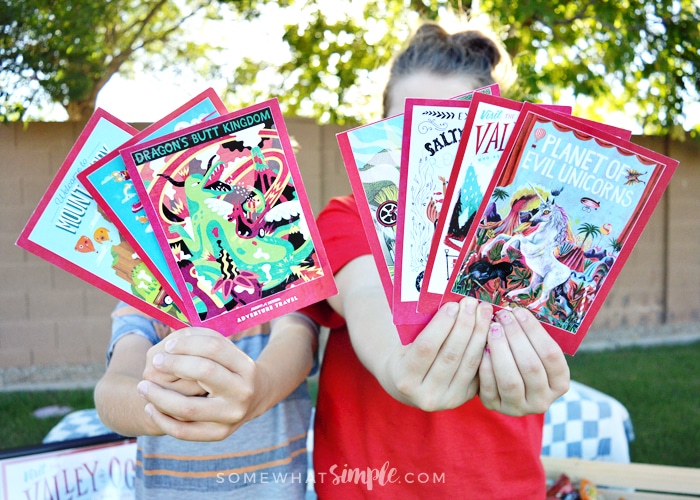 These postcards were sent to us from our friends at Radio Flyer, and they were the perfect inspiration for puppet show plots! The kids especially loved Dragon Butt Kingdom. Talk about giggling for days, lol!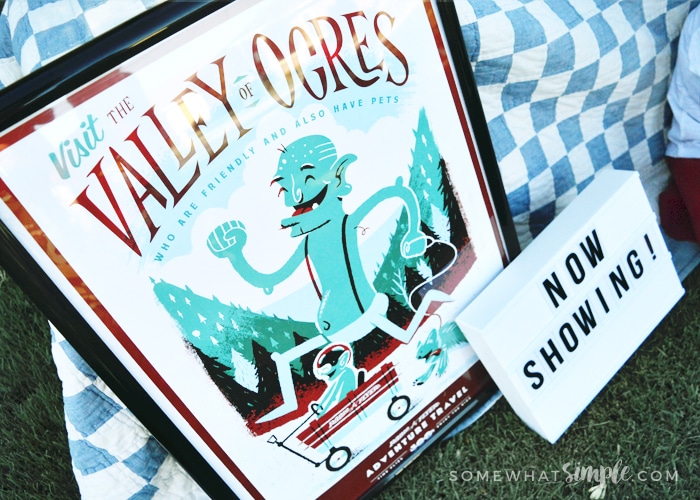 And this darling poster inspired the puppets we created – Ogres and their pets!