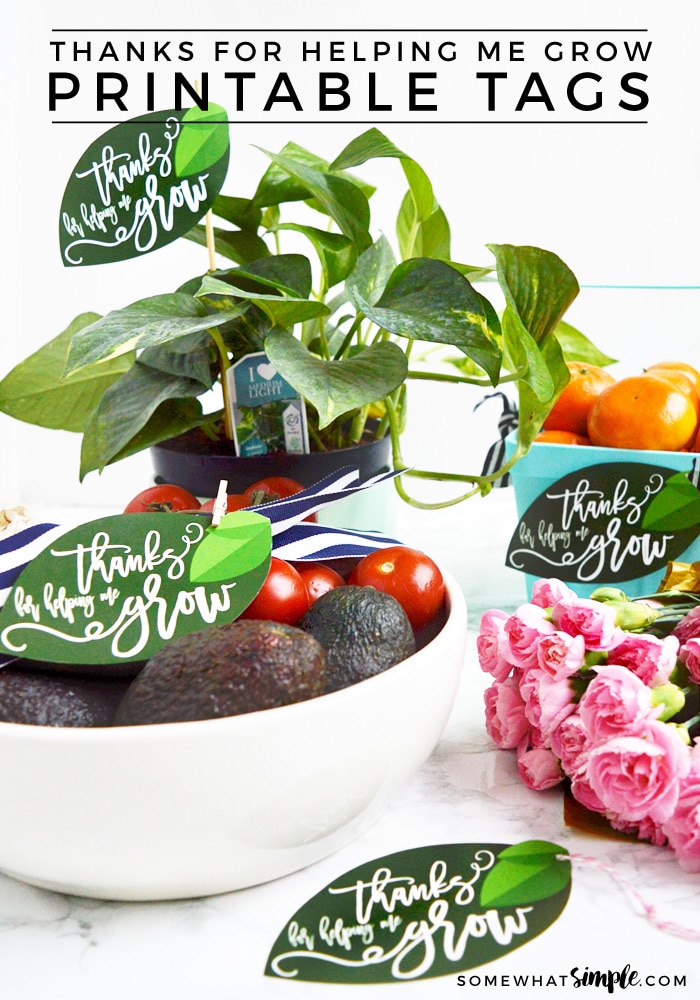 These darling and creative Thanks For Helping Me Grow gift tags are the perfect addition to gifts for teachers, parents, and grandparents!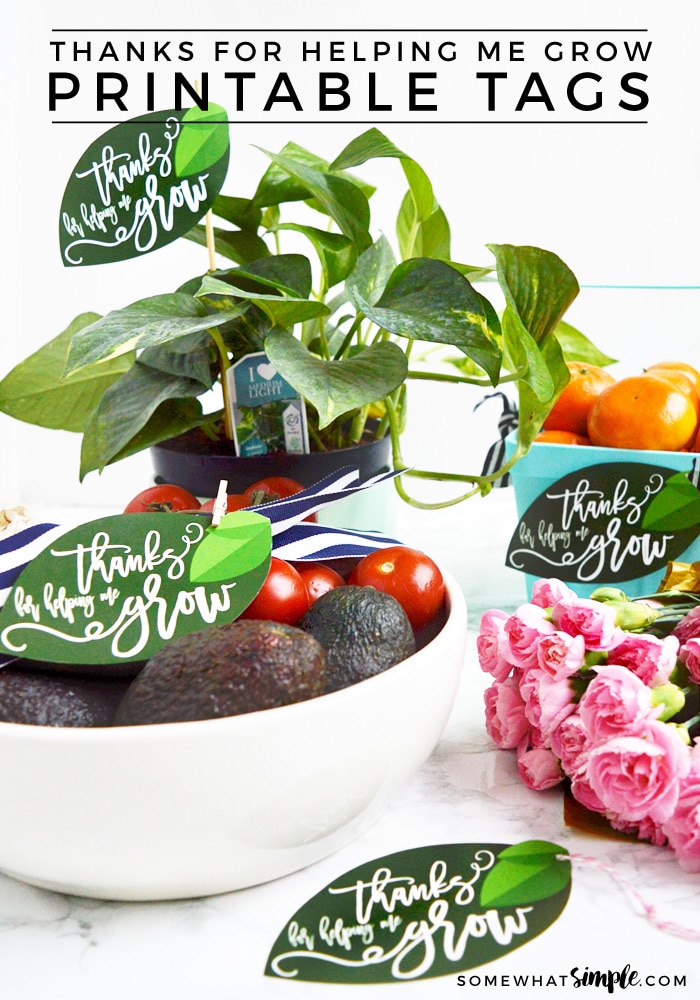 Need a gift for your child's teacher? Mom's birthday is coming up? Grandpa needs a little pick-me-up? Grab some flowers, a small plant, a basket of fruit, a package of rulers / measuring tape, or a bowl of ingredients with a recipe for your favorite salsa or dip, and add one of these Thanks For Helping Me Grow gift tags on it and voila! You've just made someone you love's day!
Thanks For Helping Me Grow Gift
supplies
Thanks For Helping Me Grow tags (download below)
scissors
any type of plant, fruit or veggies, etc. that you want to gift
ribbon or tape
directions
Print off our darling Thanks For Helping Me Grow leaf tags.
Cut out.
Attach to your gift with ribbon, string or tape.
Make someone's day! 😉
Here's some suggestions on how we're giving these tags away this year:
Thanks For Helping Me Grow Plant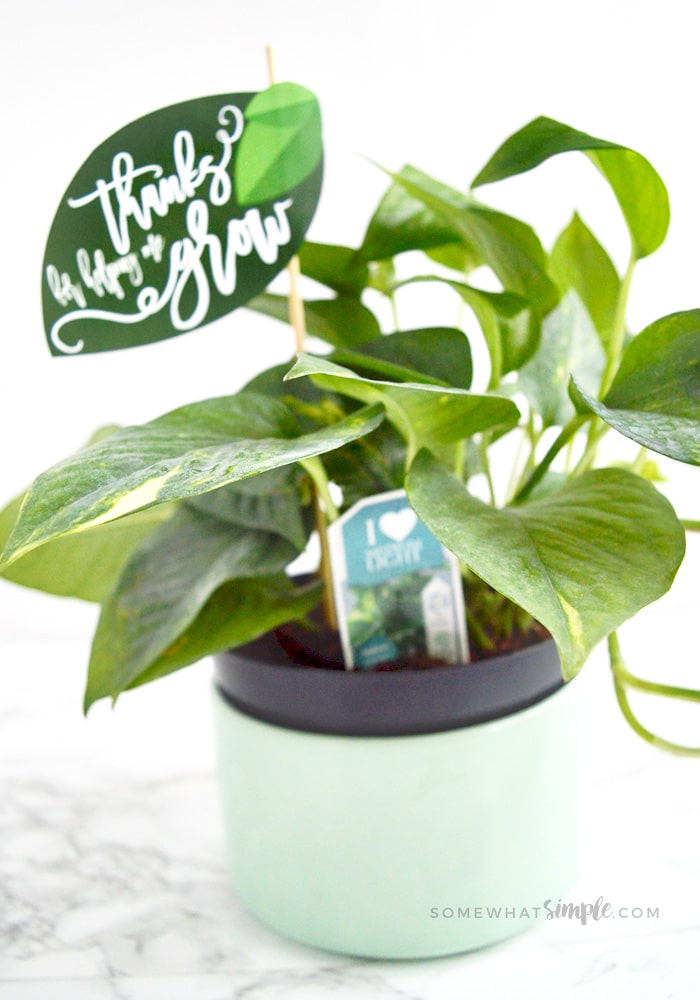 I just taped the tag onto a skewer, then stuck it in the dirt. I also put the plant in this beautiful mint pot.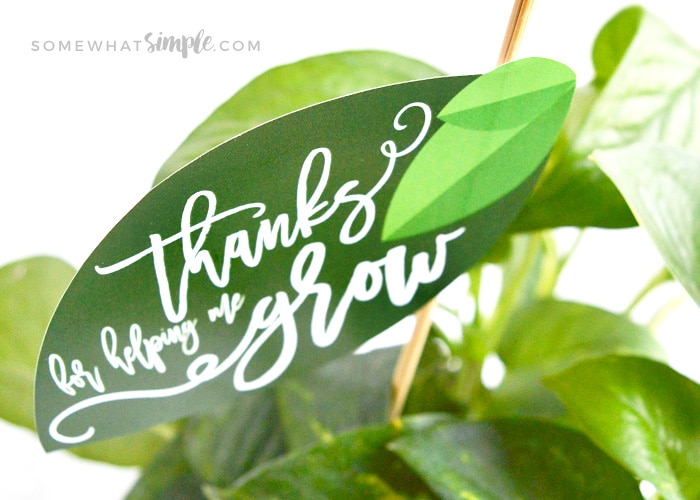 Thanks For Helping Me Grow Fruit Basket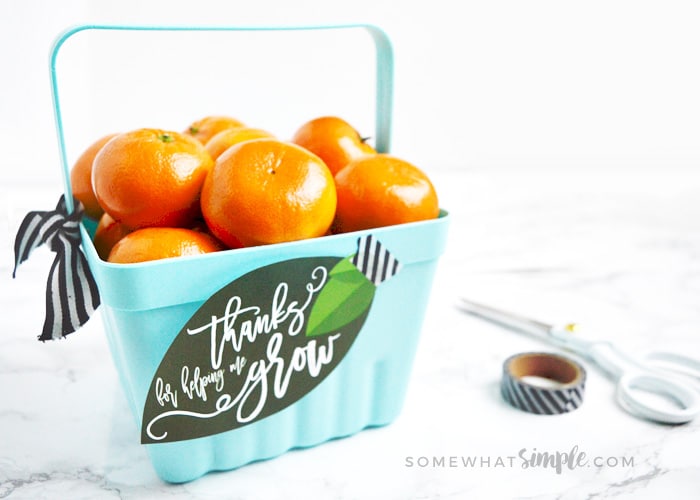 I found these adorable plastic berry baskets at Target, filled with clementines, and then taped a tag onto the front. I love how the orange and blue compliment each other!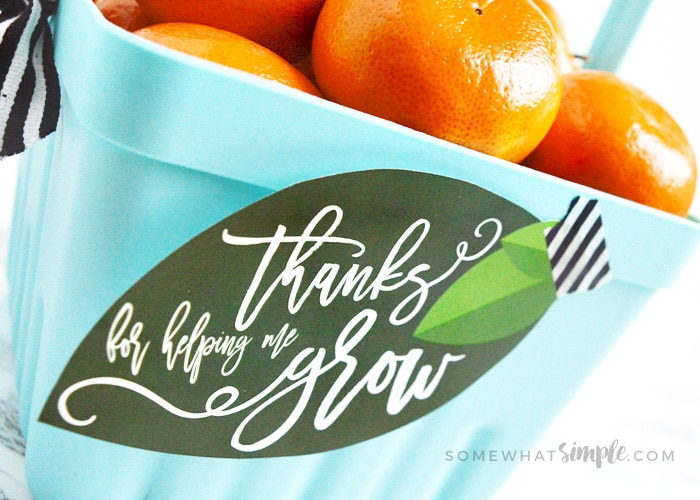 Thanks For Helping Me Grow Recipe Ingredients Gift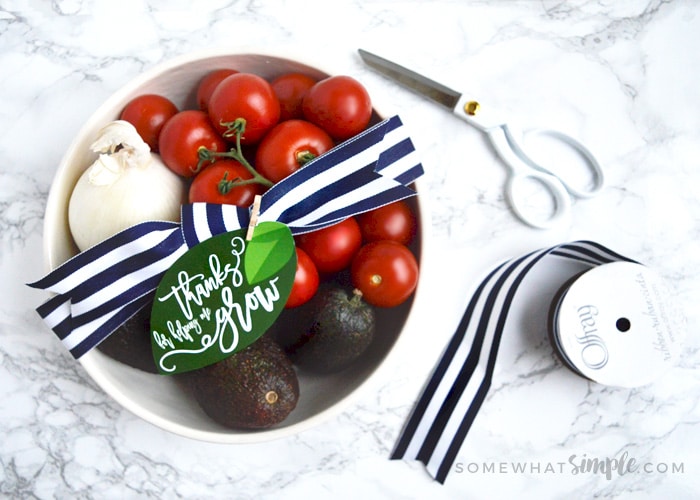 Do you have an amazing salsa recipe? Put the ingredients in a bowl, write the recipe on the back of our tag, and gift to the person in your life who loves to cook!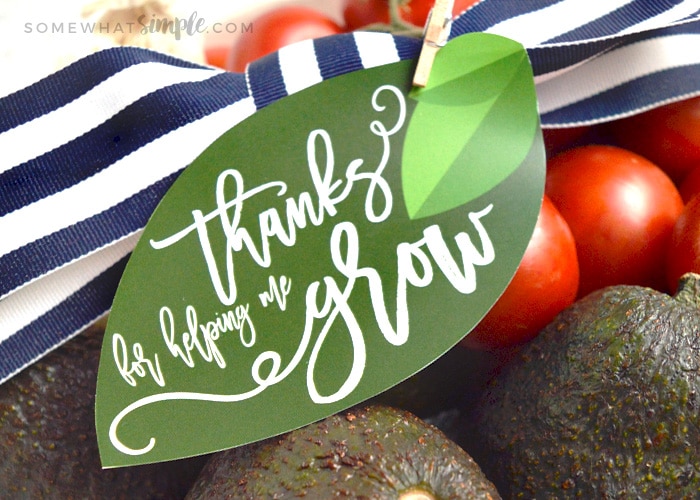 Thanks For Helping Me Grow Flowers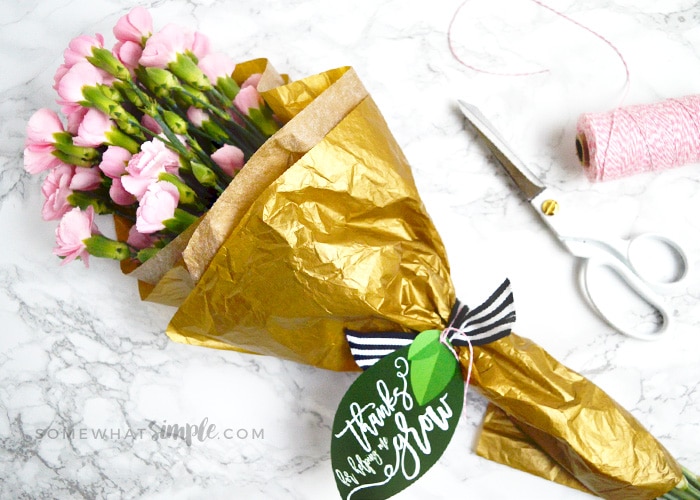 Grab a bouquet of flowers, or even a bunch in a vase, punch a hole in the tag, and tie some string around your gift!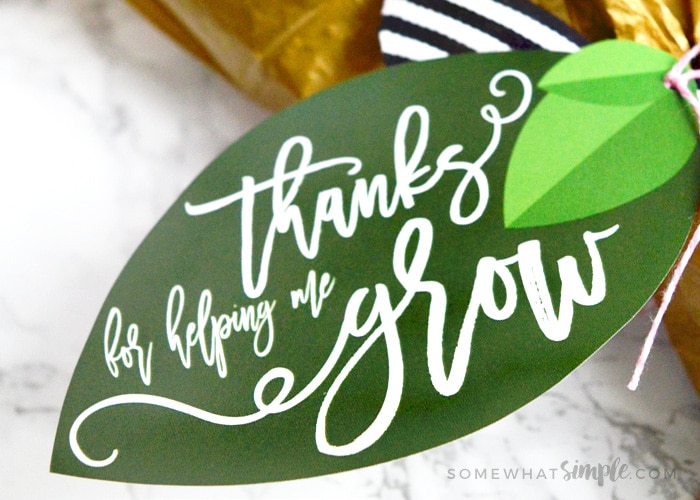 WE can't get over how beautiful these are! They'll add just the right touch to any of your gifts. Pinky promise. 😉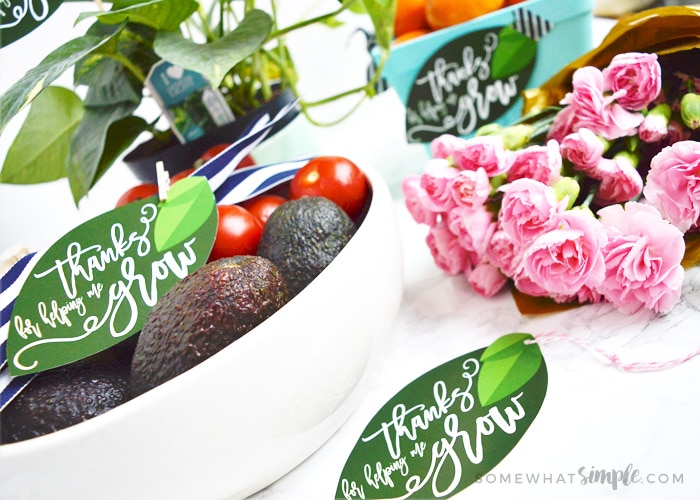 Have you used these tags? We want to see! Leave us a link in the comments so we can check out your creations! Happy gifting!
Our readers also enjoyed these posts:

Mason Jar Gift Tags // Teacher Plant Wrappers // Summer Gift Basket