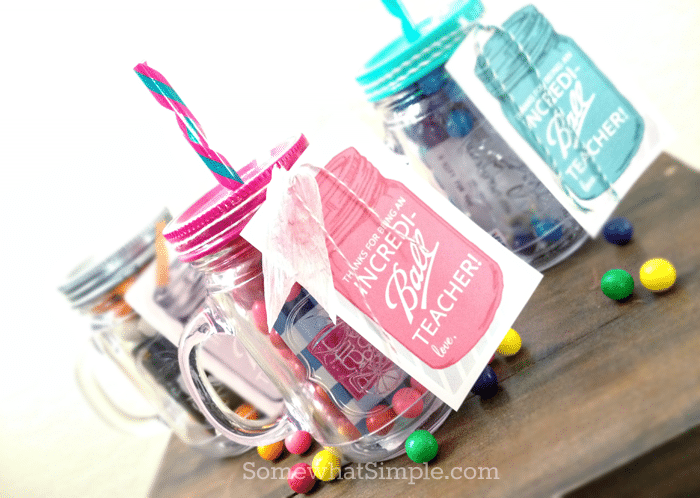 It's almost here. I can taste it. The end of the school year is finally within reach!
Quite honestly though, I have mixed emotions.  I treasure the quiet time when my kids are at school, but I'm so looking forward to not fighting over getting homework done, having to get them to places, etc. Where do you stand on your feelings of school being over?
I do, however, absolutely love their teachers and think they do an amazing job at helping my kids grow.  I asked on Facebook a little while back what teachers would like to receive as an end of year gift. Most of the responses where gift cards. So I knew I wanted to create a free printable that could include those.  And I love mason jars. So why not put these two ideas together? Here's what I came up with to give to my kid's teachers: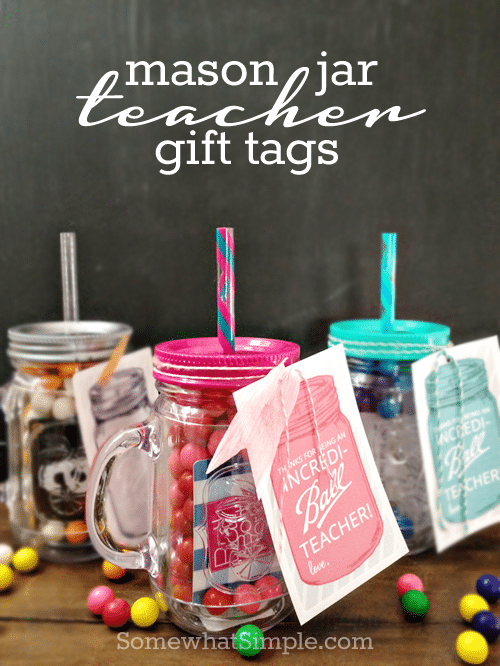 I found these mason jar mugs at Walmart for about $5 each. I just filled them with gum balls + a gift card and created these labels to accompany them. 🙂  That's all. So easy. I'm planning on having the kids write a small note to put it in there as well.
Anyway, let's cut to the chase. Download any of these free mason jar teacher gift tags, and get your gift giving bad self on!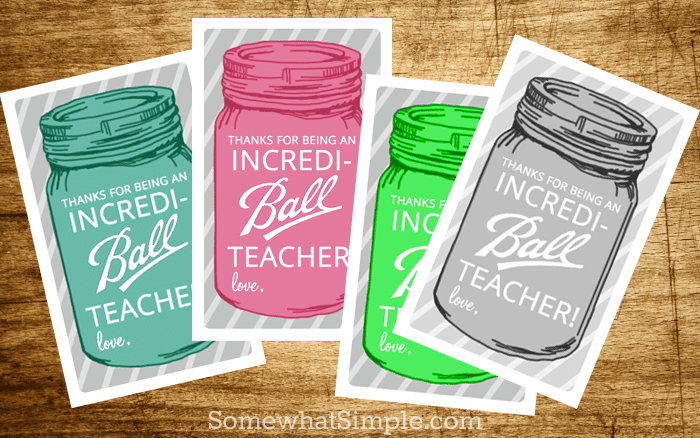 Click below to download these 3×5 tags:
blue tag    //    pink tag    //    green tag    //    b + w tag
(For some reason, the preview, at least on my computer, shows the tags huge when I click to download them. Don't worry though. They will print out at 3×5 – you'll just see a very zoomed in picture if your computer is like mine.)
Soooo….. what are you going to put in your jars? 😉
Hope you all have a great week! -xoxo
DON'T MISS A THING!
Sign up for our newsletter to receive our FREE Home Organization Binder Printables + weekly updates filled with creative inspiration and exclusive freebies!
---