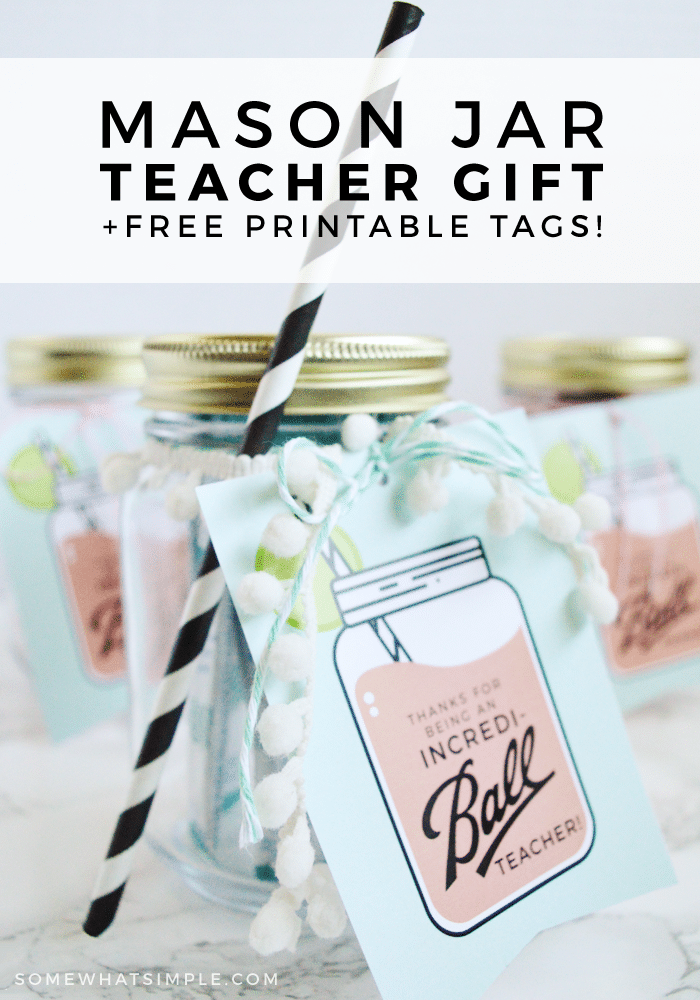 Grab your free printable gift tags and show those teachers just how much you appreciate them with these darling mason jar gifts.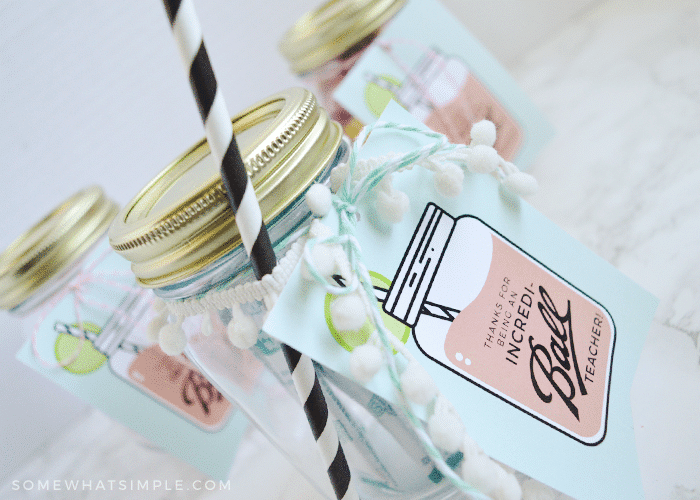 Mason Jar Gift Ideas
It's almost here. I can taste it. The end of the school year is finally within reach!
Quite honestly though, I have mixed emotions about my kids being out of school for the summer. I treasure the quiet time when my kids are at school, but I'm so looking forward to not fighting with them to get their homework done, or rushing to get them to practices, etc. Where do you stand on your feelings of school being over?
I do, however, absolutely love their teachers, and I think they do an amazing job. A little while back, I asked some teachers on Facebook what they would like to receive for an end of the year gift. Most of the responses were gift cards. (Not surprising – I'd love that too!)
So this mason jar gift idea came about for a teacher's love of gift cards and my love of drinking a cold beverage from a mason jar. Don't these ideas go great together?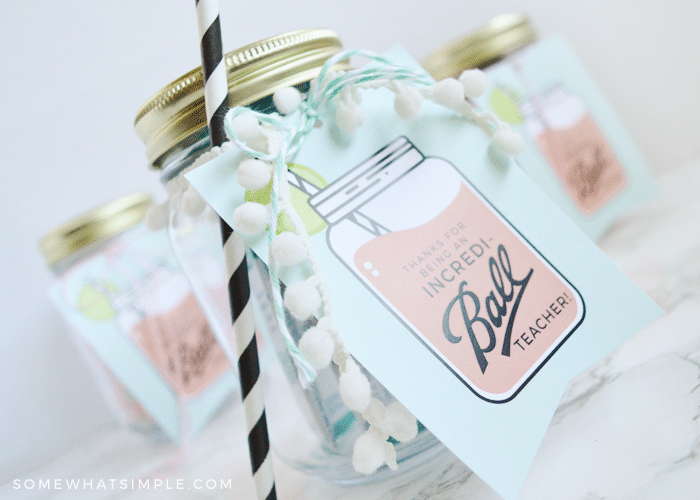 DIY Mason Jar Gifts
supplies:
gift tags (download below)
scissors
hole punch
mason jars
gift card
extra fillers
ribbon or twine
directions:
First, print off our darling mason jar teacher gift tags, then cut them out.
Fill your jars with the gifts cards, fillers, or whatever you think your teacher might want!
Tie a string or ribbon around the top, then attach the gift tag and brighten a teacher's day!
That's all. So stinkin' easy. I'm planning on having the kids write a small note to put it in there as well, but what else would you add?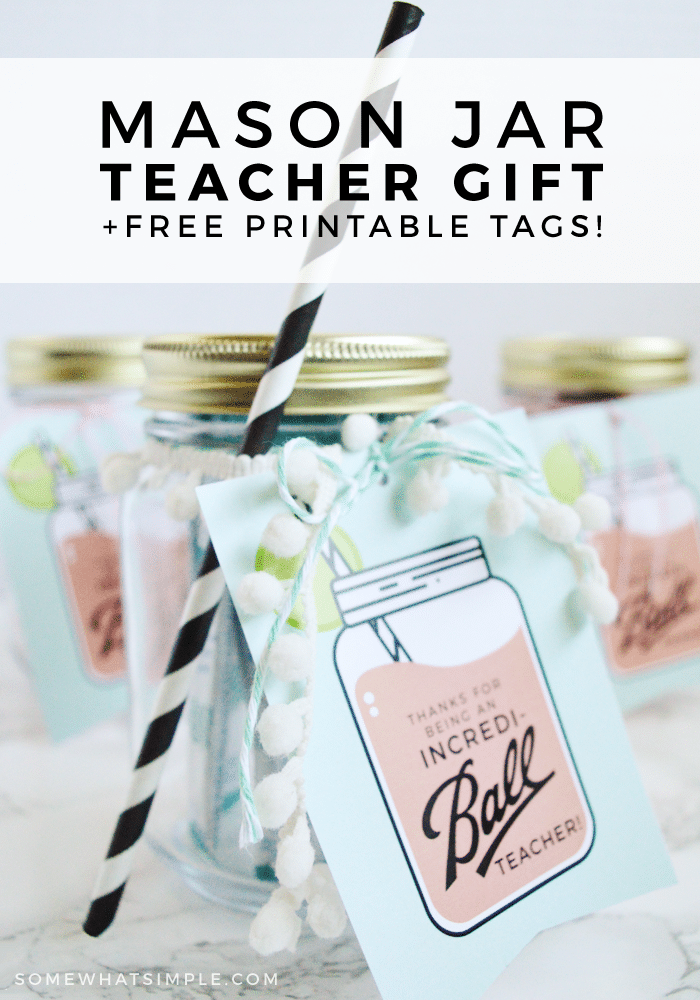 check out our Other Great Teacher Gift Ideas:
Ready to create your own mason jar gifts?