There might still be snow on the ground where you're at, but this free spring printable should help brighten your day!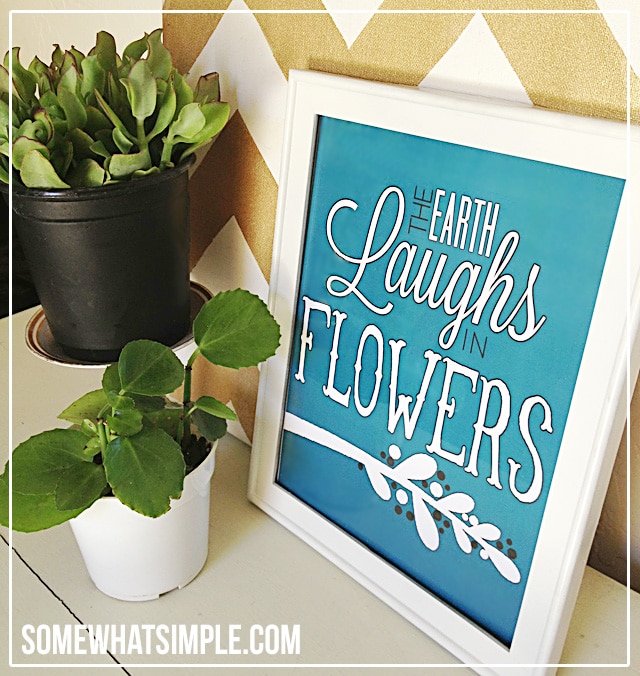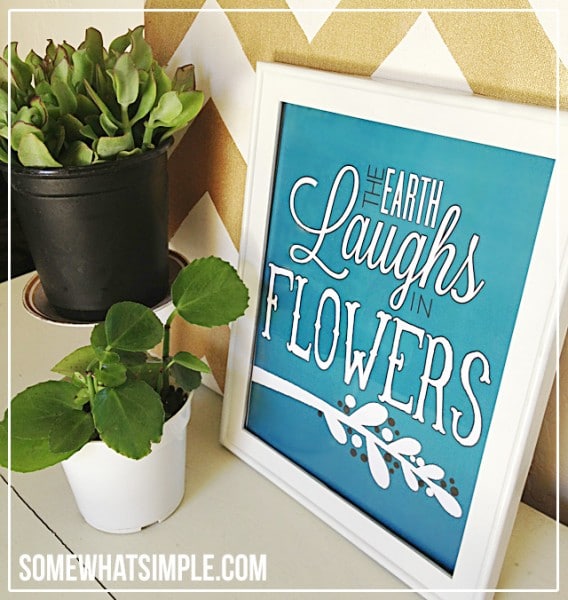 Free Spring Printable – The Earth Laughs in Flowers
It's all ready to go. Just print it out, hang it up, frame it, give it as a gift, hoard it for yourself – the possibilities are endless!
We designed it in 3 colors, including a black and white one if you want to color it yourself, to match your own decor! Click on the links to download:
1 // teal   2 // yellow   3 // white
I love it. It adds just the right touch of spring-y-ness to the home. 🙂