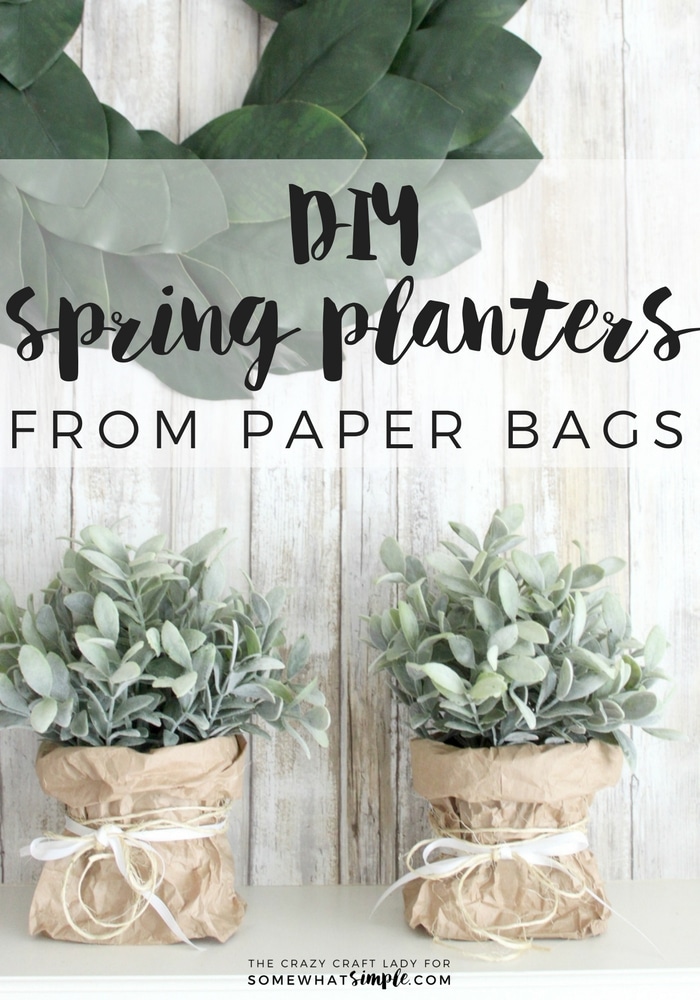 Follow this tutorial to learn how to make super simple spring paper bag planters. This tutorial is perfect for spring flowers, bulbs and plants!
Here are a few more spring DIY's we think you'll love – Seeds of Love Activity, Popsicle Flower Pots, and Indoor Herb Garden.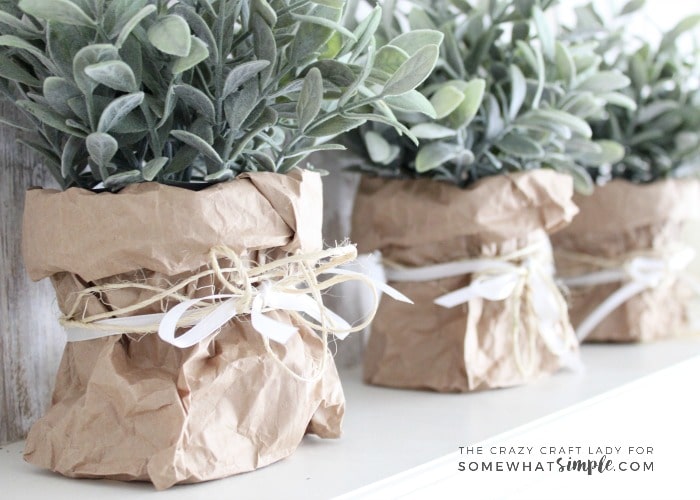 I love spring greenery! Spring projects are all made better with spring flowers and greenery! Right? There's one catch. I can't keep a plant alive. I'm serious. I'm a total plant killer. Sorry! That means I rely on fresh cut flowers and faux house plants – especially in the spring when greenery abounds in crafts and decor projects.
Today I'm sharing a quick and easy DIY tutorial to help you display your plants and flowers this spring, or in my case, my favorite faux houseplants from Ikea!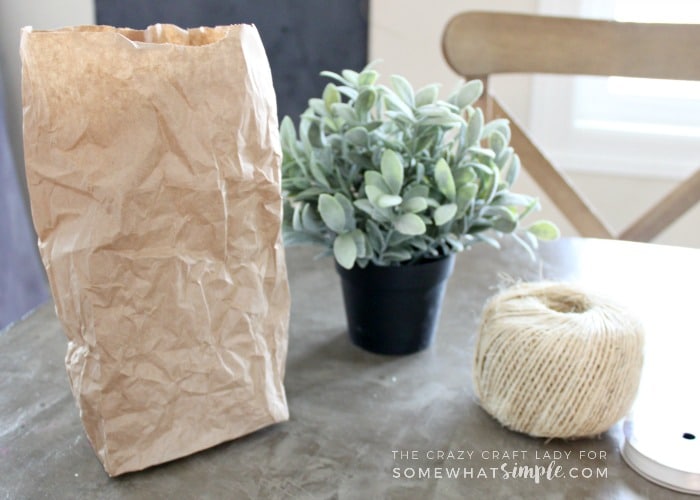 Simple DIY Paper Bag Planters
Supplies
brown paper lunch bags
simple brown twine
thin white satin ribbon
scissors
small potted plants or vases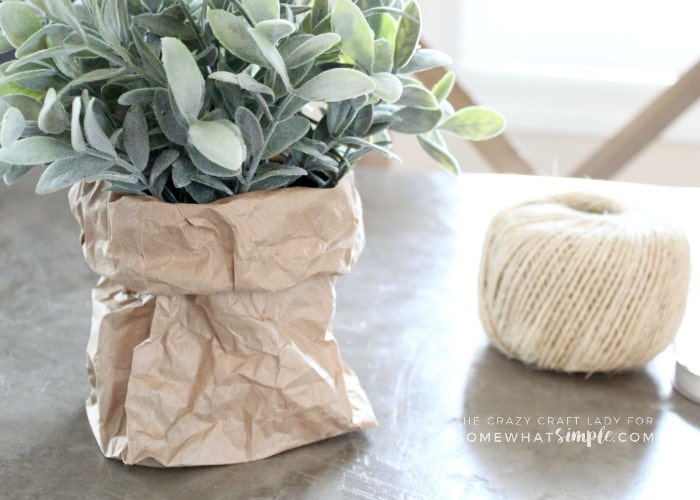 Directions
Unfold one brown paper lunch bag. Crumple it up, and then smooth it out again. Repeat this process if necessary, until the desired texture is achieved.
Unfold the bottom of the paper bag, and stand the bag upright.
Gently fold down the top edges of the paper bag. Keep rolling the edges until the paper bag is the height of your potted plant or small vase.
Place your pot or vase in the paper bag.
Wrap the bag with twine and ribbon – twice around. Secure with a bow.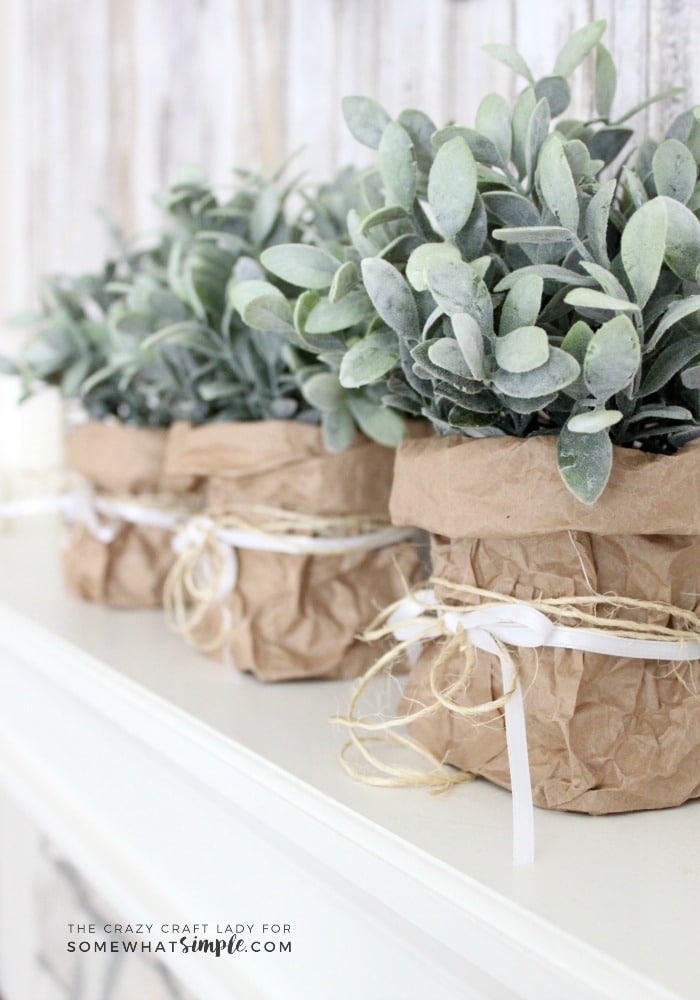 My Simple Spring Planter Bags
How cute are these little paper bag planters? I think they look absolutely perfect on my living room mantel. As you can tell, I'm keeping things really simple with our mantel decor this spring!