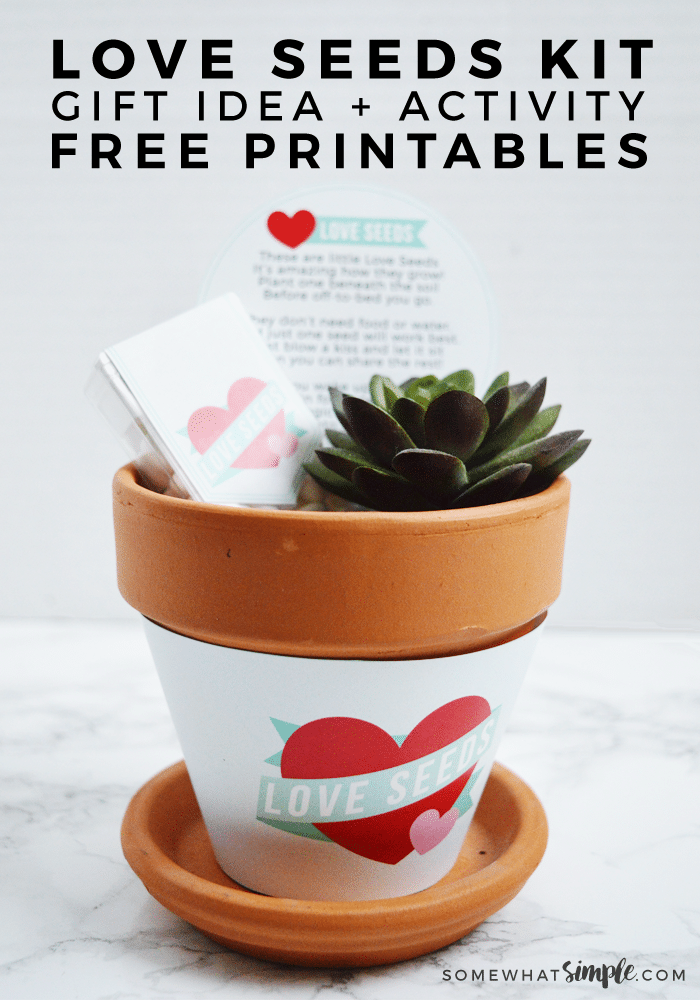 Our Printable Seeds of Love Poem Kit is perfect for Valentine's Day, Birthdays, Easter Baskets, or anytime you want to show your kids a little extra love!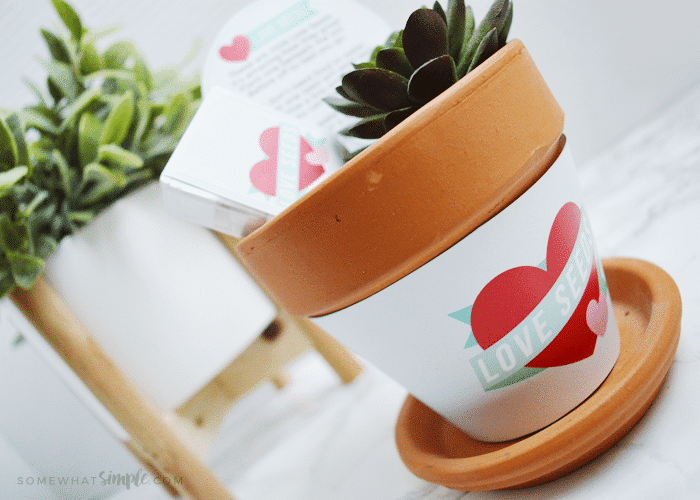 If you're looking for a fun gift and activity to do with your kids, we've got you covered! This adorable Seeds of Love Kit is such a sweet (see what I did there) way to build happy and loving memories for your family! All though, I feel I should warn you: your kids might have a hard time going to bed because of their excitement of seeing how much their "seeds" will grow! 😉
You might also enjoy these other lovable posts:
Seeds of Love Poem + Activity Kit for Kids
Seeds of Love Activity Supplies:
Our Seeds of Love Printables (download below)
4″ terra cotta pot
Tic Tacs
glue stick
toothpick or popsicle stick
potting soil (or any type of dirt, really)
faux plant (optional – I just loved how it seems to complete the presentation)
gifts, treat, toys, etc. or whatever you want the "seeds" to grow into
Directions:
First, print out our kit pdf on regular paper, and cut out each item.
Attach the pot wrapper to the terra cotta pot with tape, trimming as necessary.
Using your glue stick, glue the Seeds of Love Label onto your Tic Tacs.
Attach a toothpick or popsicle stick to the back of the poem (so you can stick it into the dirt)
Fill your pot with dirt, then place the poem, seeds, and an optional faux (or real!) plant if desired.
Have your kids follow the instructions by planting a "seed" and go to bed.
After they've fallen asleep, replace the Tic Tac with gifts of your choice!
Here are some gift ideas:
A love note from mom & dad
A favorite treat
A small toy
Flowers
Lollipops
Gift card
…get creative! The sky's the limit!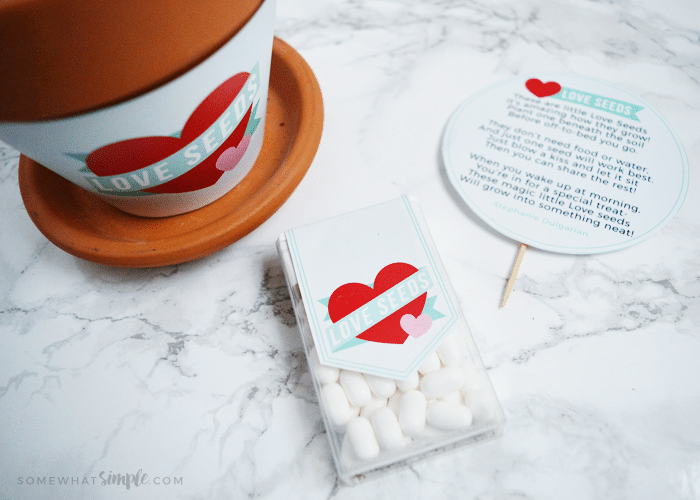 We love how adorable this kit turned out!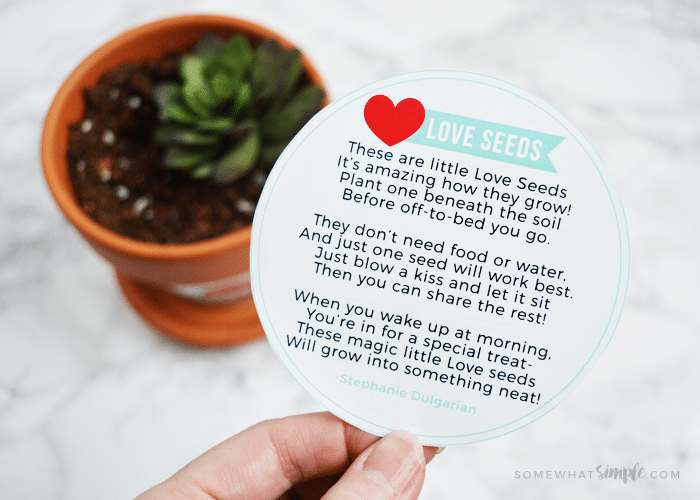 I love how this poem came together.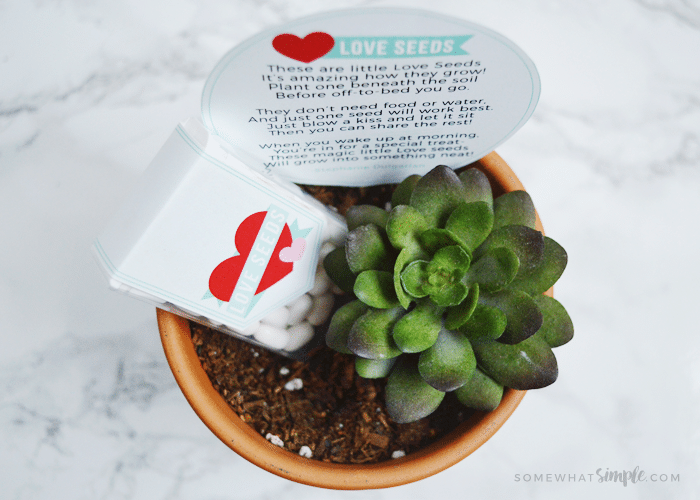 Arrange them all purdy-like. Doesn't that little plant make it perfect?!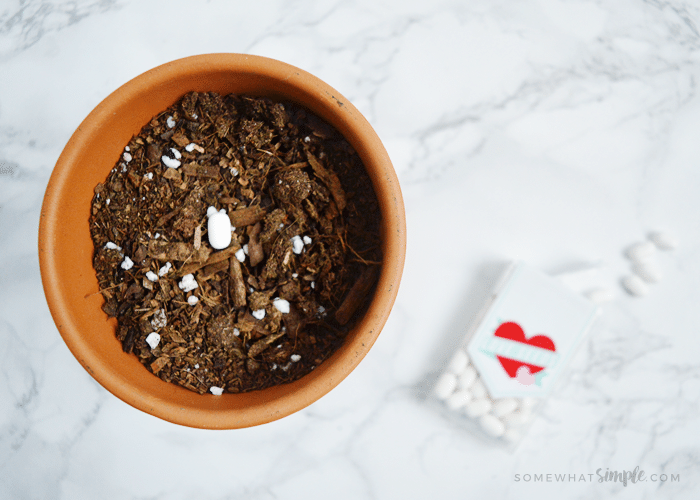 Plant just ONE seed, and share the rest!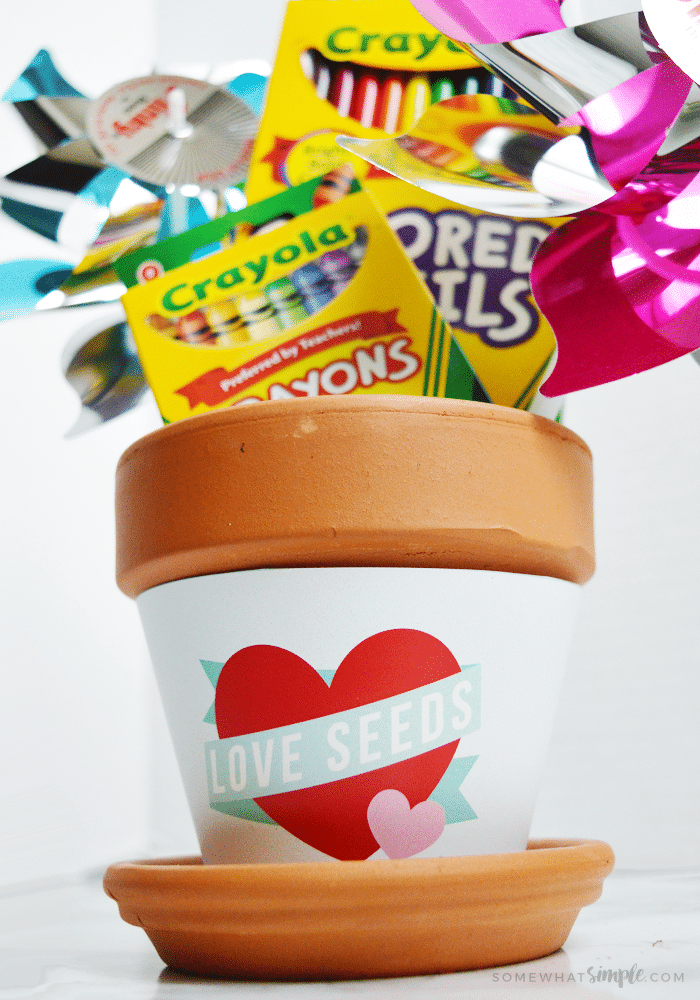 The next morning, their seed will have "grown" into something neat!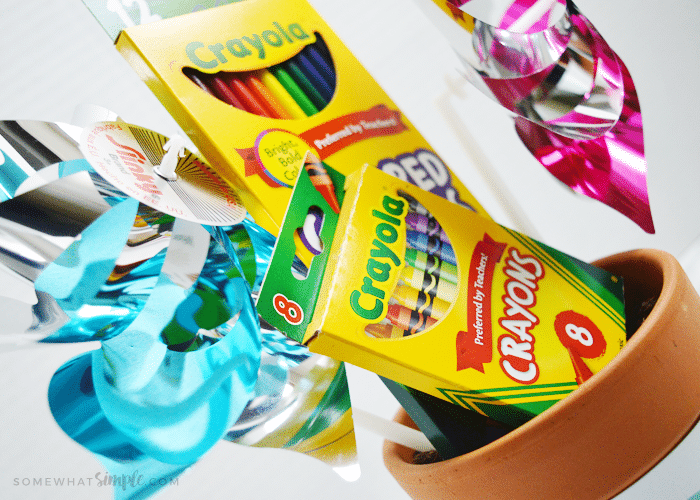 We decided to go with art supplies and pinwheels this time around. The kids LOVED it!
Ready to create your own Love Seeds Kit?
click to download this adorable activity kit!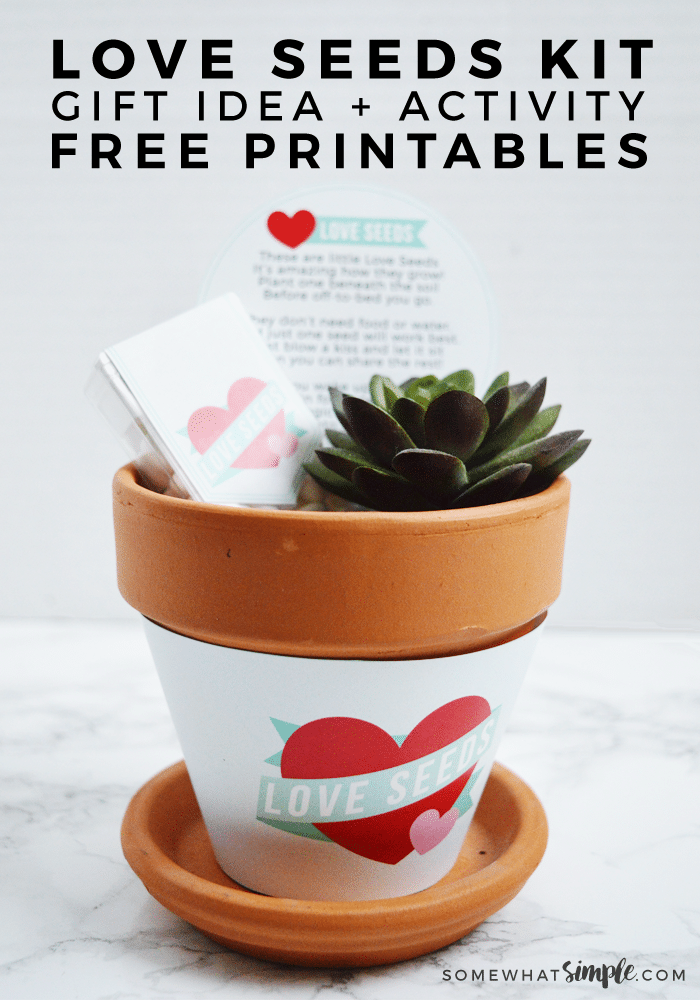 Simple, sweet and fun!
Hope you enjoy this as much as our family did! xoxo