We can't get over how ADORABLE these fish pouch teacher appreciation craft printables are! Such a 'sweet' way to tell teachers how much they're loved!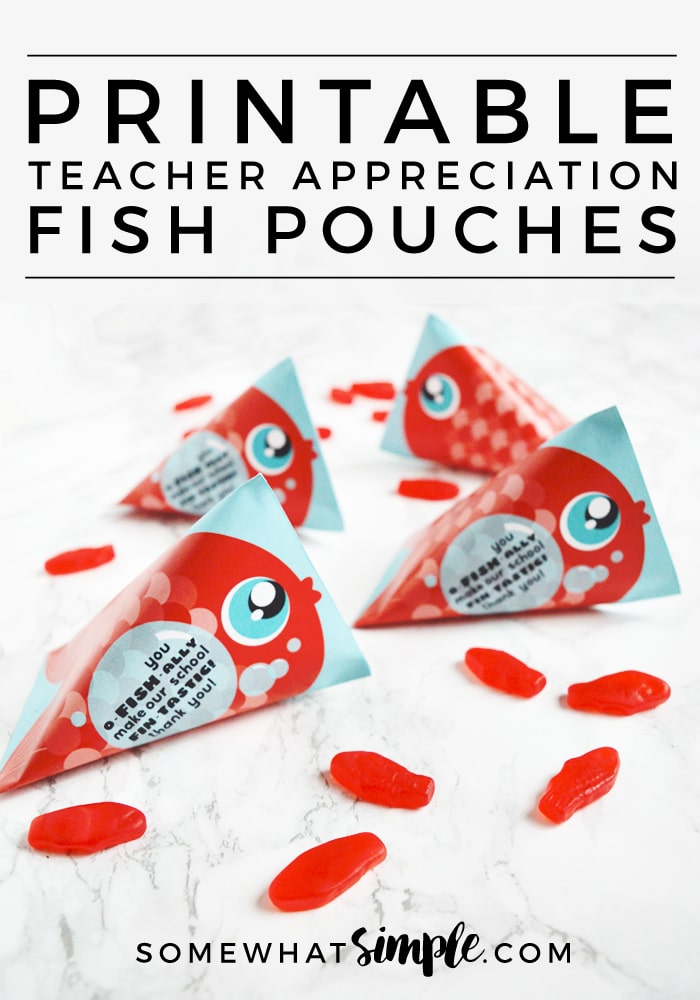 You know what we love? We love a super cute craft that is super easy and simple, and can be done super quick. It's what we call the simple trifecta. And this teacher gift idea is exactly that!
This idea is super cute and it should only take 5 minutes to put together- which is awesome! And you could give these out not only to school or music, dance, etc. teachers, but all school faculty and staff- don't forget the PTA and volunteers!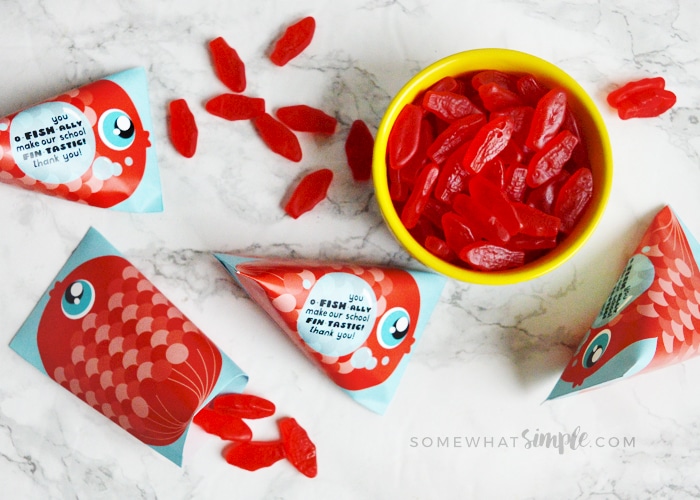 Fish Pouch teacher appreciation craft
supplies:
Swedish fish candies
Scissors
Double sided tape or glue stick
Fish pouch printable (download available below)
Directions:
Print and cut out our darling fish pouches.
Score on the fold lines, and fold back.
Glue or tape the longest side first. (FYI: I started with cheap tape, so I ended up needing to glue mine as well.)
Glue or tape the mouth side.
Fill with Swedish Fish.
Glue or tape the tail side shut.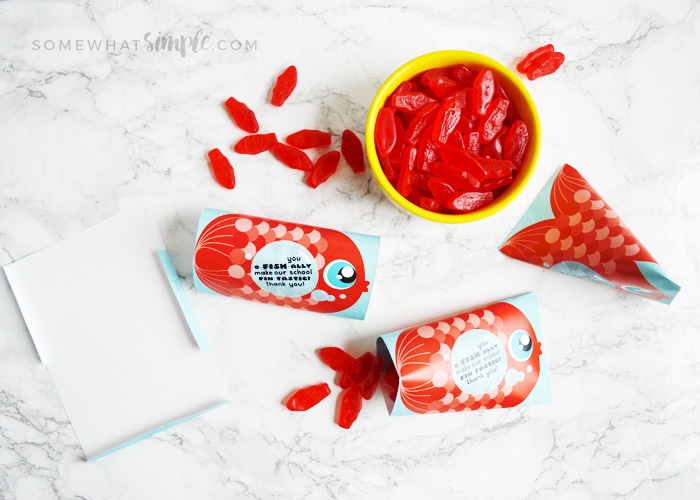 And that's it! This is especially a great idea if you've got a lot of teachers/faculty to gift to. Print out a bunch, grab a family size bag of swedish fish, get an assembly line going with the kids, and you can whip out a ton in no time!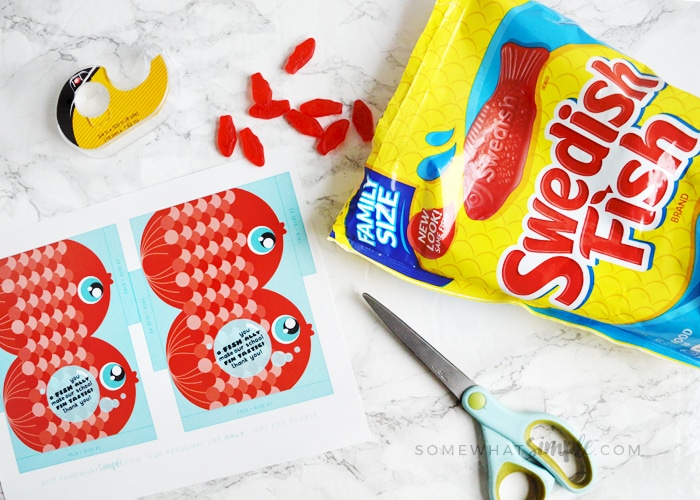 Seriously. This is just about the most simple + darling teacher appreciation craft we've ever seen!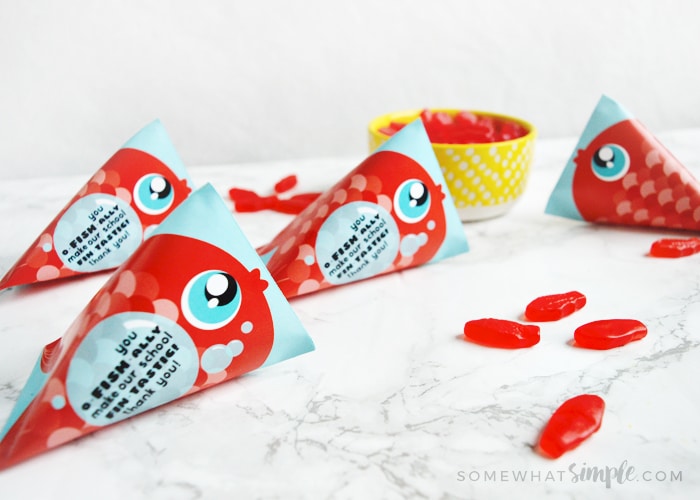 … and start letting those teachers know how much they 'o-fish-ally' make your school 'fin-tastic'!
. . . . .
If you're looking for even MORE teacher appreciation ideas, CLICK HERE for 20 of our FAVORITE TEACHER APPRECIATION IDEAS from our favorite bloggers!
…and here are a few favorites from Somewhat Simple –

Printable Mason Jar Gift Tags  //  Plant Wrapper Printables  //  Printable Owl Miss You Thank-you Notes