These Monogram Note Cards are simple and chic! They make the perfect gift for friends and are a fun project for a craft night.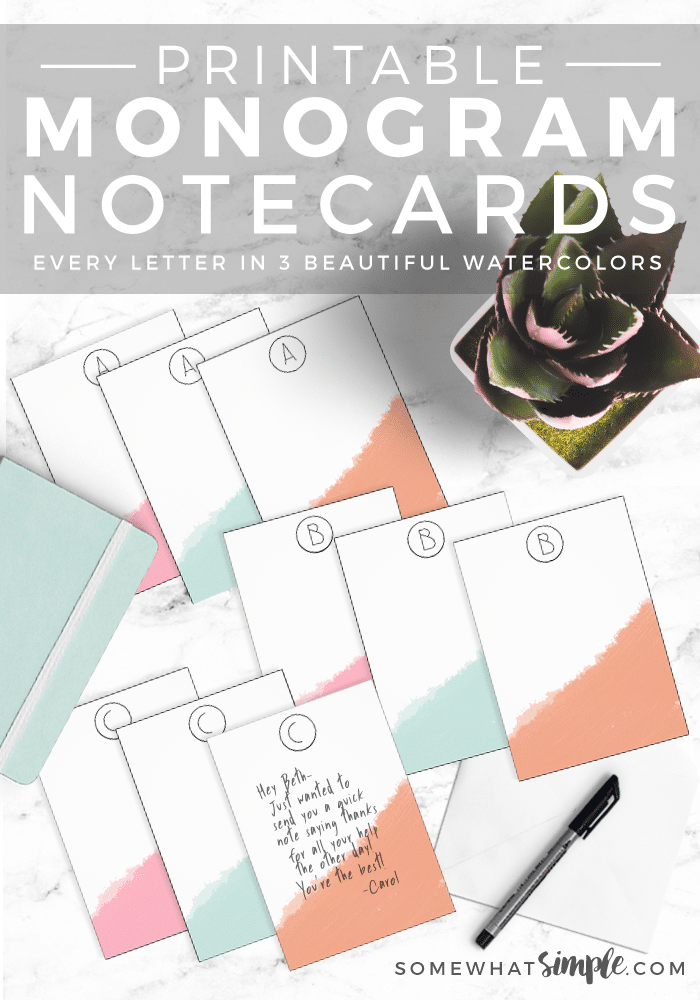 One of my dearest friends showed up on my doorstep with a birthday gift several years ago. It was such a wonderful and unexpected surprise – I loved it! Every year since, I've received a small but meaningful gift on my birthday from her as well- she's the birthday queen and a master at giving meaningful gifts. Recently, I mentioned this among a group of our friends, and everyone instantly chimed in about her thoughtfulness and how she truly was the best gift giver they knew.
I so admire her thoughtfulness and asked her what her secret was. She laughed and told me that she does two things:
Look for something meaningful and simple (doesn't take a lot of time to put together or costs a fortune)
Plan ahead (put together gifts for friends with birthdays in the first half of the year, and repeat it again for the second half)
Genius!
This year, I put her gift-giving advice to the test with this Monogram Notecard Set. In just about an hour, I put together Monogram Notecard Sets for 8 of my friends who have birthdays in the first half of the year. All that's left to do is to write up each birthday card and drop them off when their special day comes. If you're like me, and like the idea of having a birthday gift plan set and ready to go – this Monogram Notecard Set is a definite win! And the font is beautiful – you'll get one page of each letter: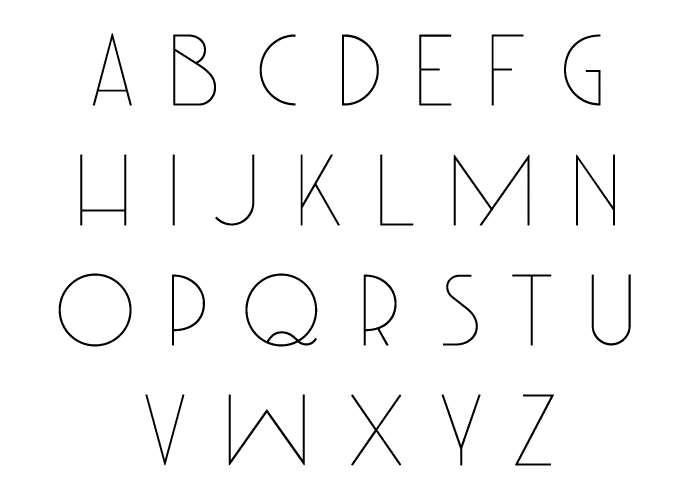 Monogram Note Cards
SUPPLIES –
Monogram Note Cards digital file (all 26 letters are included and print 2 to a 8.5″x11″ page, download below)
White cardstock
Color printer
paper trimmer or scissors
A7 envelopes
DIRECTIONS –
Download the Monogram Note Card Set digital file.
Open the file and select the page that has the letter of your choice. Print several copies of this page on white card stock.
Trim notecards to the finished size, 5″ x 7″ using a paper trimmer.
Pair with A7 envelopes to complete the set.

CLICK HERE to download the Monogram Notes
Tips:
I try to keep things simple when I do birthday gifts for friends. Pick up some bright ribbon in a coordinating pink shade and tie a bow around the set.
I love these cards so much that I want to put them to use for myself. I love notepads and use them constantly, so I print my monogram note card on plain white copy paper and then make my own notepad. So easy!