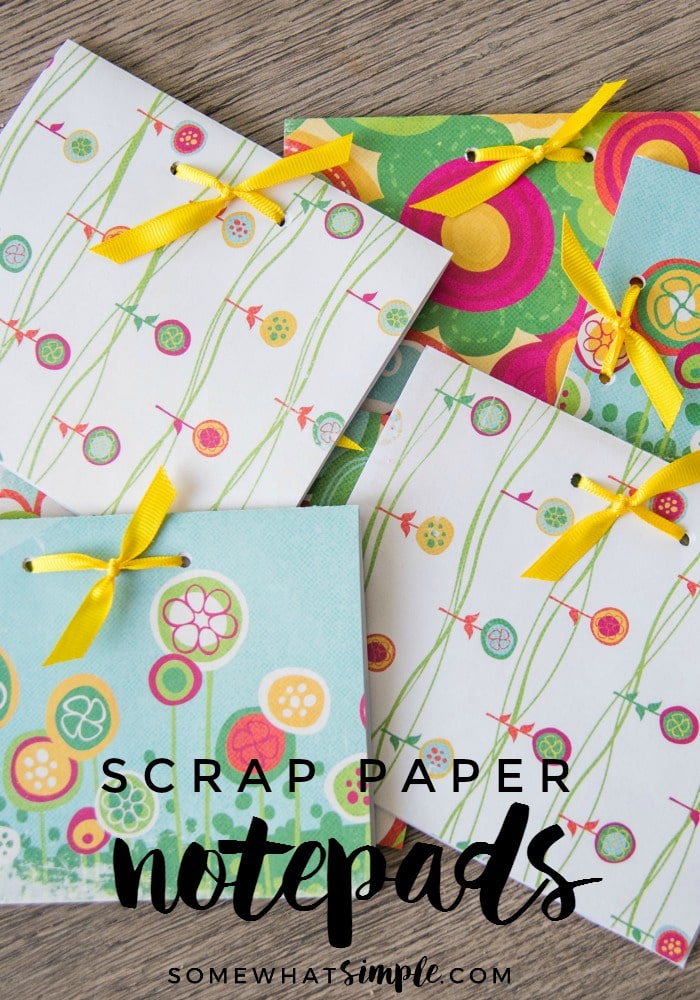 Don't throw away those fliers and old school work! Make a darling scrap paper note pad – so simple and useful + Mother Earth will thank you!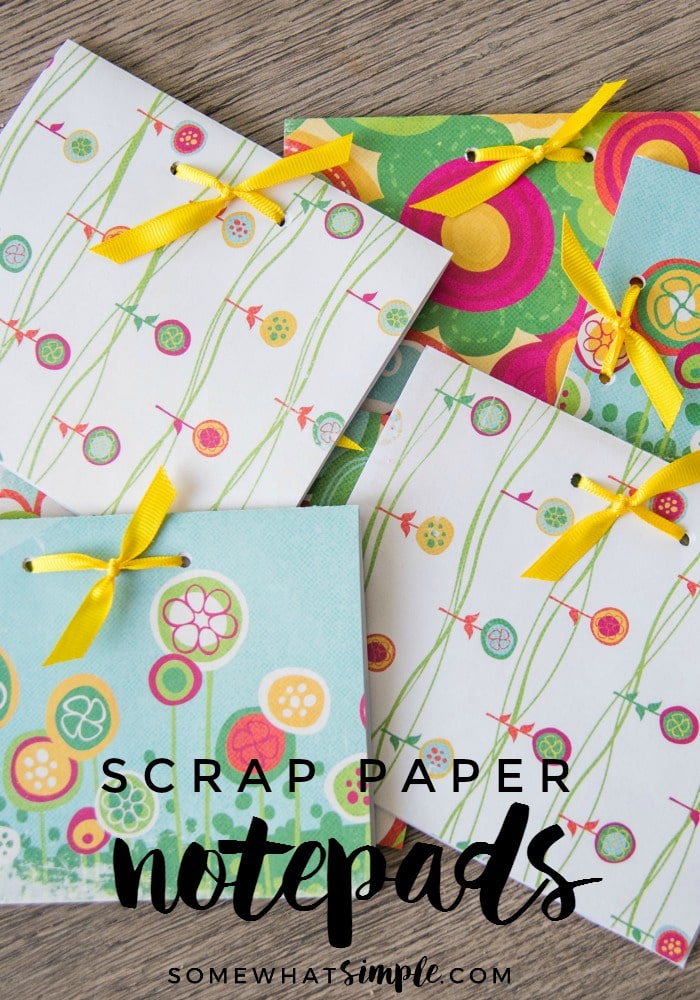 I have a daughter who loves notebooks! (Just like me- I LOVE making lists!!!) She's 3, but takes her "work" very seriously and those scribbled filled notebooks once purchased from the dollar bins at Target are like her prized possessions! Yesterday she filled up her most recent notebook and the world was about to end in her eyes! Enter Super Mom.
I had to get more creative than single sheets of paper and a staple in the corner- that method has failed in this house before. This is what I came up with:
Each notebook literally takes less than 5 minutes to make! Here is the simple tutorial
Scrap Paper Note Pad
MATERIALS –
scrap paper (Use the back of fliers, school work, mailers etc. Anything with a plain back will work fine!)
decorative paper
scissors
hole punch (I used my heavy-duty Crop-A-Dile)
ribbon
DIRECTIONS –
Cut the paper down to your desired size.
Cut your decorative paper to make a front and back of your paper pad. (I make mine to be just slightly larger than the scrap paper.)
Place your scrap paper in between the front and back covers.
Punch 2 holes where you'd like the seam of the notebook to be.
Lace the ribbon into the holes and tie it into a knot or bow.
… and you're done!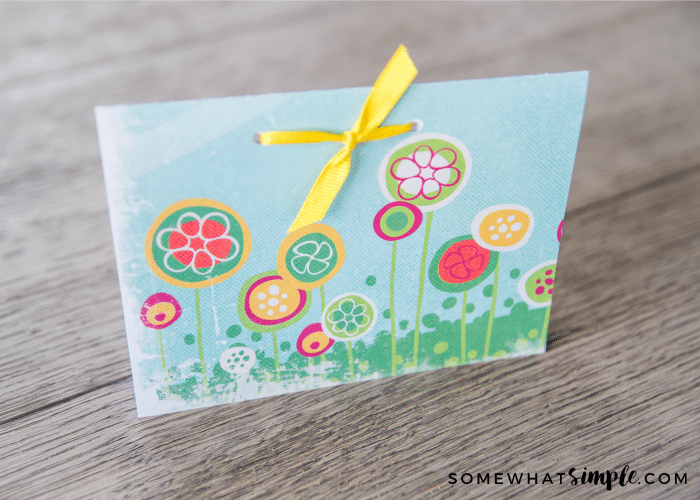 Such an easy (but cute!) project!
They'd make a fun gift for friends or for visiting teaching… if my daughter doesn't get to them first!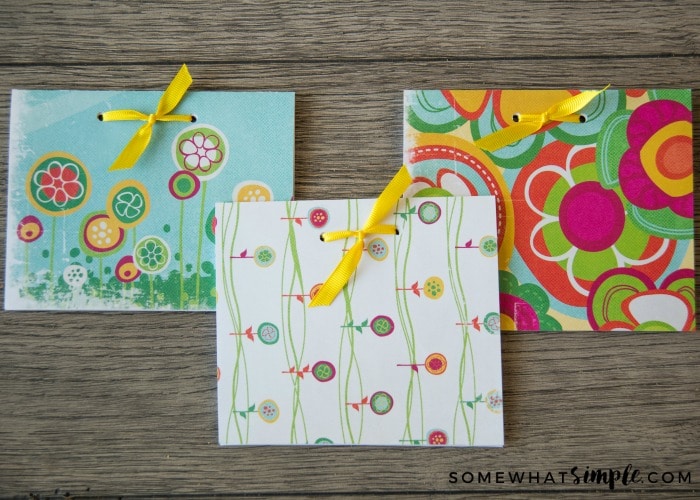 AND I not only saved the world for Leah today, I helped save the Earth by recycling what could have been considered trash!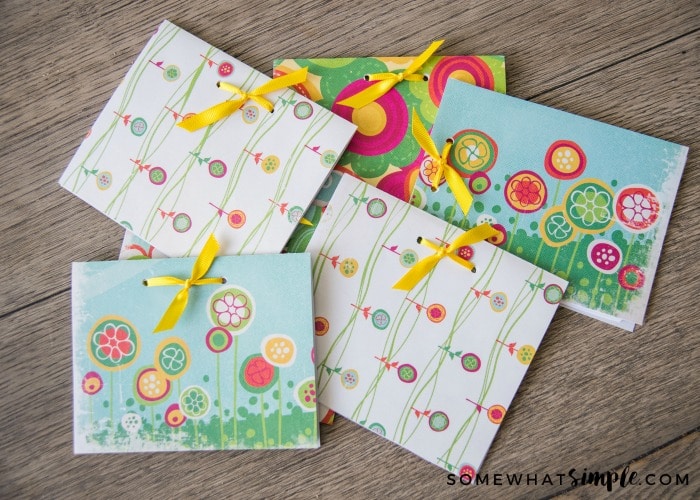 This post originally published in February 2010.