This is a sponsored post written by me on behalf of Balance. All opinions are my own.
How do you treat yourself? With delicious food? Or a little pampering? Whichever you prefer, we're positive these Treat Yo Self Printables are perfect for everyone!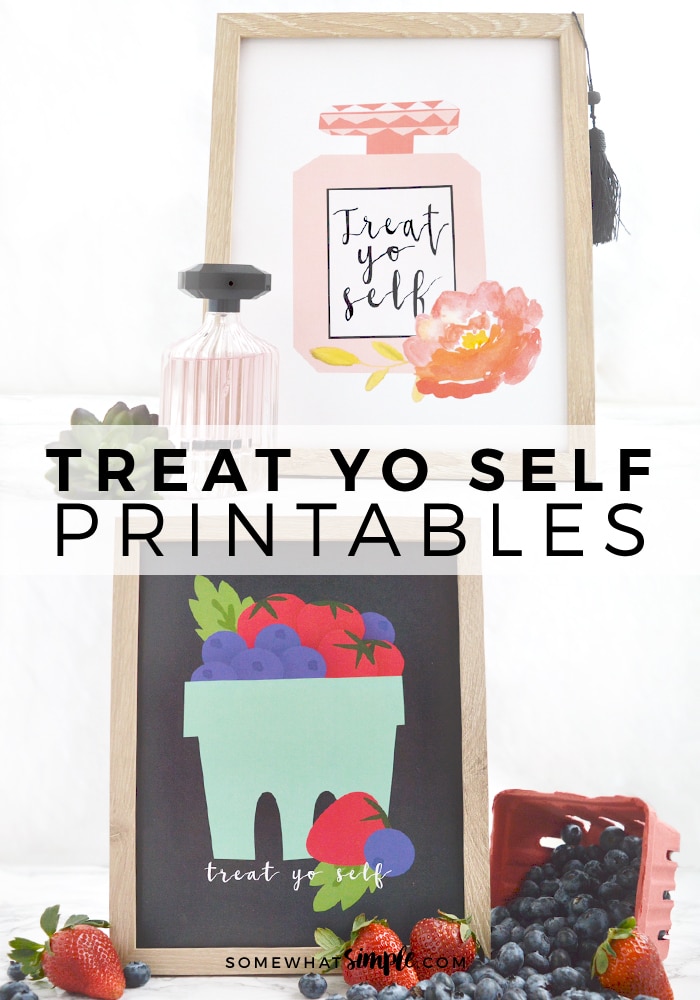 As for me, personally, it just depends on the day. Some days the only remedy is some darn good food, and others, I just need some of my favorite perfume and favorite shoes and I'm set! Which is why I was pretty stoked when I found out about Balance and Birchbox working together to help amazing women be even greater with smart products that are fun, convenient and fit within their busy lives!  And they were also the inspiration behind these printables:
Balance + Berries: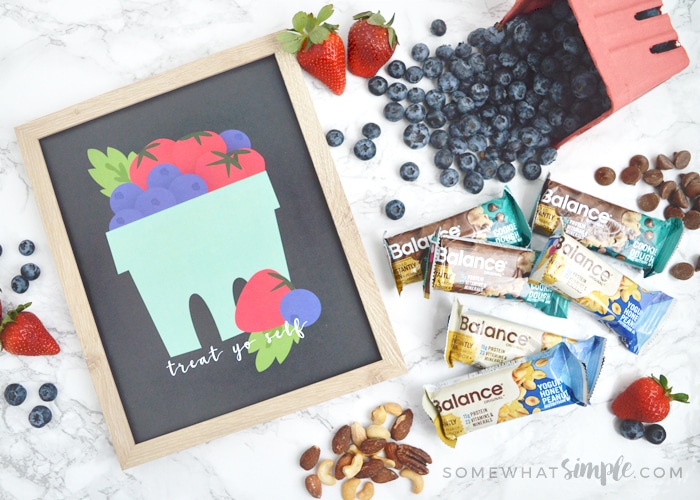 Birchbox + Blossom: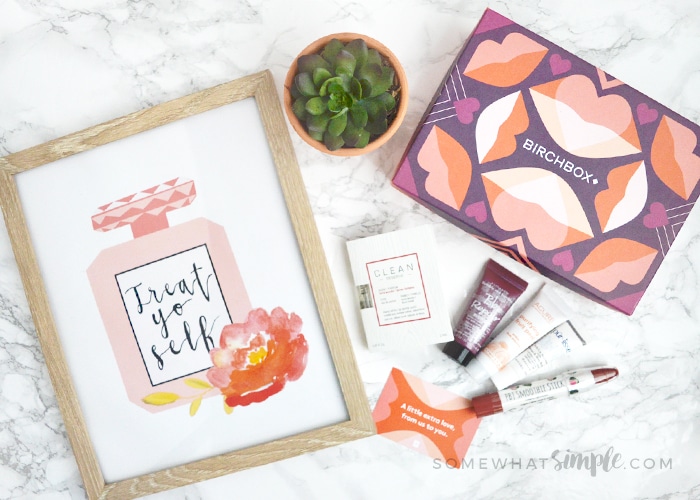 (Keep reading for details on how to get these printables)
It's time to say goodbye to boring and treat yourself! Balance recently introduced four NEW delicious flavors to their lineup, all wrapped in new fun, colorful packaging. And to add to this excitement, Balance packaging will feature a "golden ticket" with a unique code to enter online at Balance.com/BirchboxWinner for a chance to win.
Win what? you might ask. Lean in close my friends. 'Cuz this is awesome: Twenty lucky fans will win a year-long subscription to Birchbox. I. Know. What goes together better than Balance bars and Birchbox surprises? I have no clue.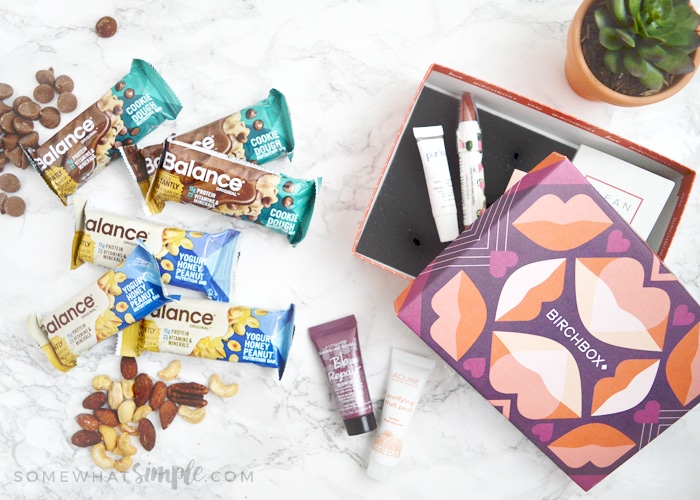 Balance has you feeling good on the inside (all under 210 calories, plus they provide you with nutritious protein and fiber so you can crave freely), while Birchbox has you feeling good on the outside. Plus these products fit inside your purse, and are perfect for those on the go!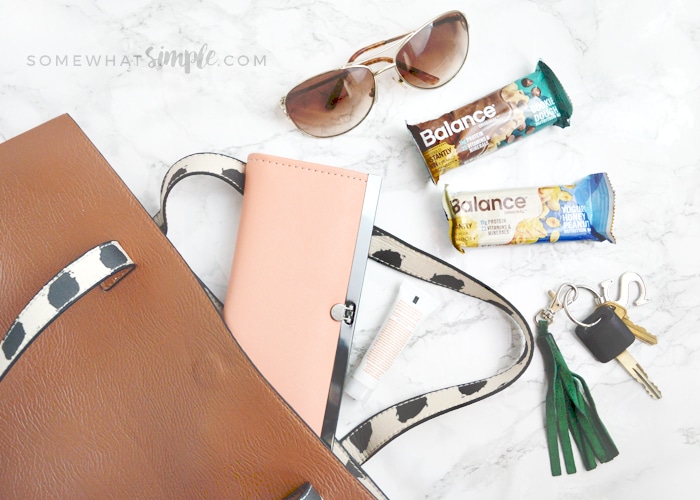 I throw a couple bars in my bag for those days that I'm basically living in my car, and snack on them when I need a little pick me up without feeling guilty. But guys. These things taste so good. The cookie dough flavor? It's 100% legit.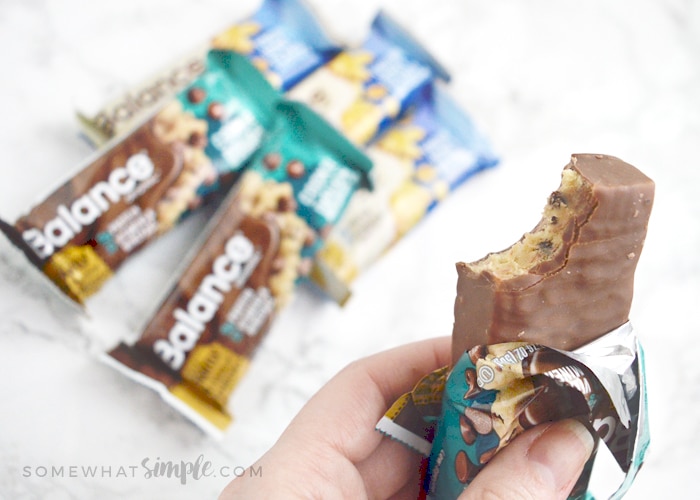 Any excuse to eat cookie dough on the go is how I need to be living my life. 😉
Each mini bar is 95 calories or less. Contains 2.5-3.5 grams of protein and 2.5-3 grams of fiber, depending flavor, so they're definitely a smart snack option with an ideal balance of great taste and energizing ingredients. Balance bars provide the nutrition you need along with the sweetness you crave. This is what I call #winning.
treat yo self printables
You know what else is smart and sweet? Downloading and displaying one (or both!) of our Treat Yo Self Printables! 😉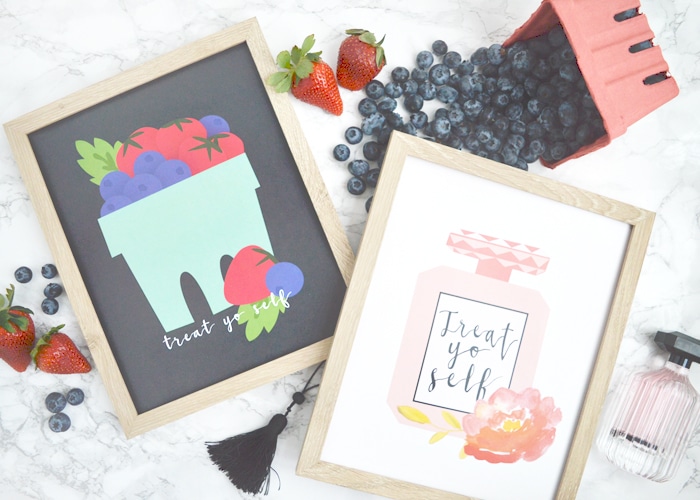 So, which one fits you best?
Our readers also enjoyed these posts:

Just BEE-cause I love you tags   //   Cheeky Pillow Talk Printables   //  The ABCs of Us