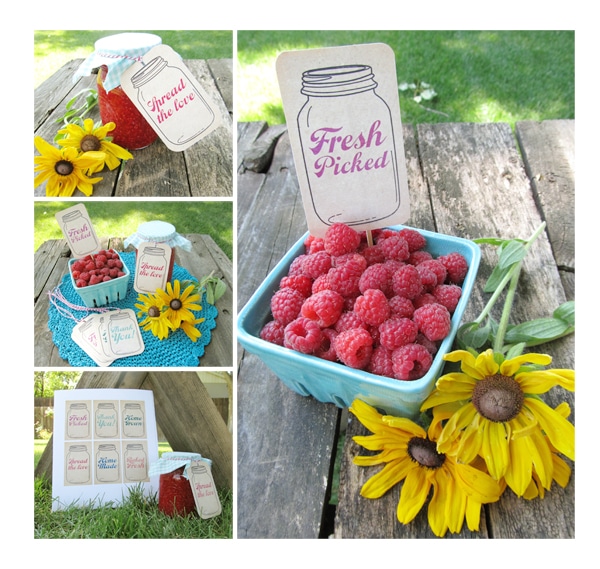 Summer is in full swing…finally! I feel like each year it comes later and leaves sooner. Maybe this is just age? Our days are filled with sweet lemonade, splashing in the pool and exploring Grandma's garden. My mom has the most wonderful garden. It's perfect level rows and ingenious watering system sprout the sweetest tasting raspberries and fastest growing corn I've ever seen. My daughter loves to go to Grandma's house to pick the garden. She's consumed so many peas I think her hair turned green!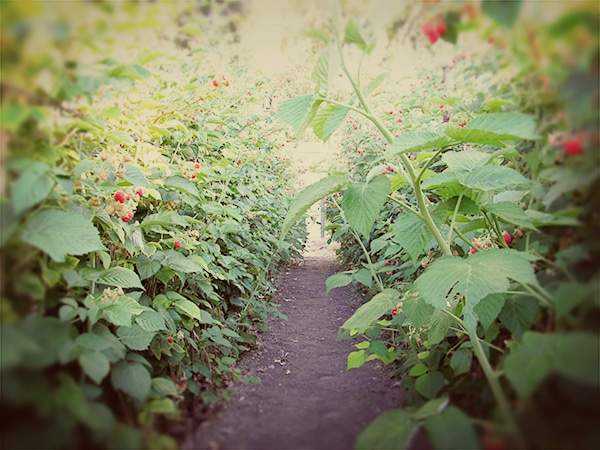 Summer's eclectic bounty and all things green were my inspiration for these free printable vintage tags. Use them as an excuse to make delicious brownies and share them with your neighbor. Glue them to wooden skewers and use them as picks in your freshly baked strawberry shortcake. Tie one to a basket of your over producing zucchini and leave it out by the curb, the extra pop might entice someone to take it off your hands. Pencil in a price and use them at your upcoming Back to School bake sale. Last minute gift? No worries, attach one to a jar of jam or fresh tomatoes from the garden and voila a thoughtful homemade gift. You can print them on card stock or sticker paper, go wild!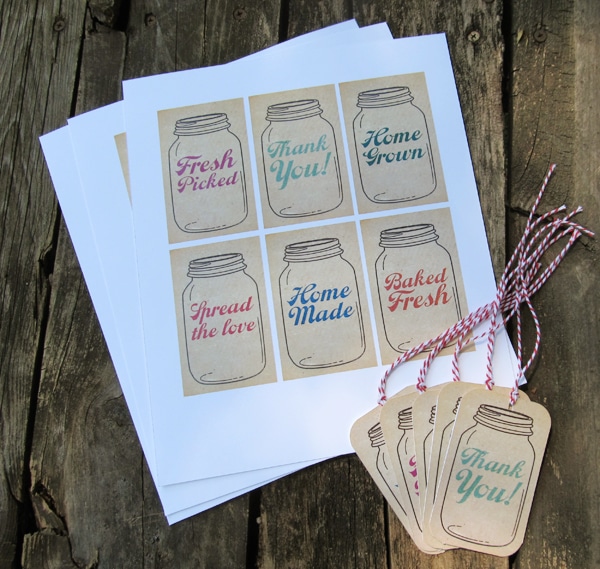 1. Print 2. Cut out 3. Trim edges with corner rounder or scissors 4. Punch hole for tags and string with bakers twine or print on sticker paper and use as labels.
Click below to download the free printable of your choice or one of each. Enjoy!
Baked Fresh, Fresh Picked, Home Grown, Spread the Love, Thank You, Home Made or One of each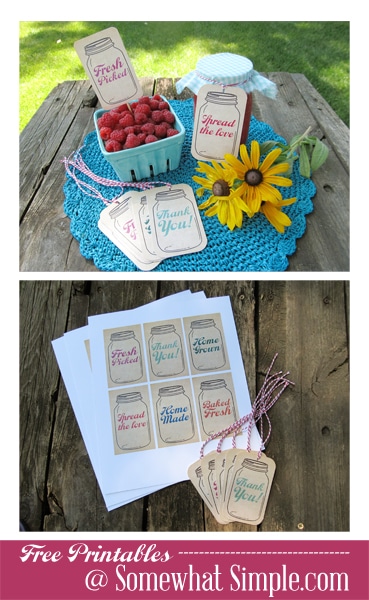 Thank you to GraphicMarket on Etsy for the cute mason jar clip art.