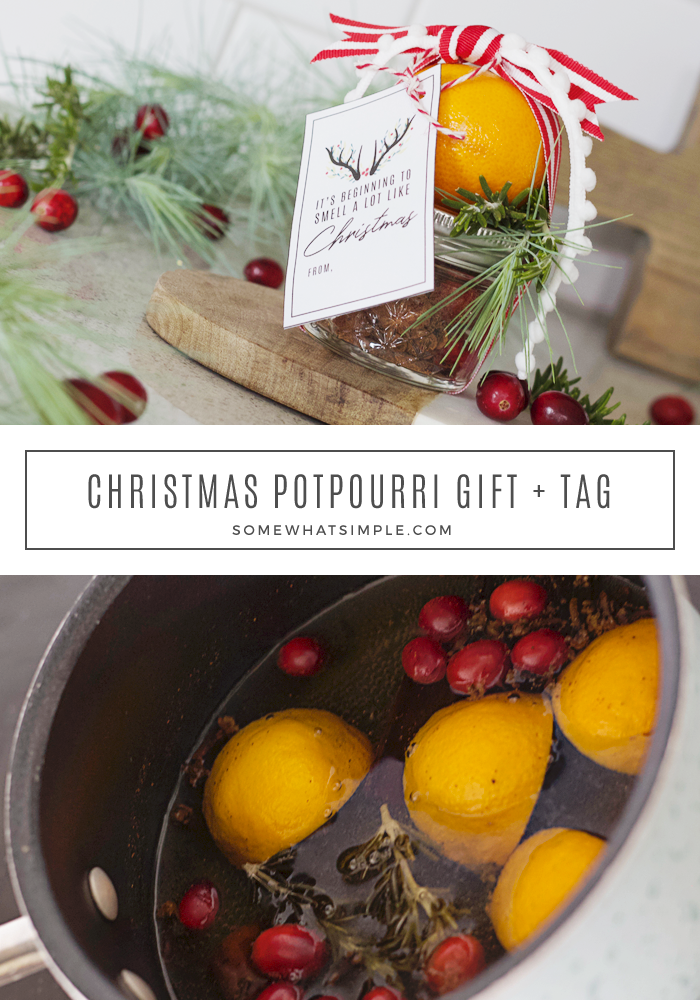 This Christmas Stove Top Potpourri Gift is the perfect way to simplify gift giving this holiday season!
Looking for some clever Christmas gifts for neighborsor, friends and teachers? Our family has given the Christmas Pun Gifts + the simple Neighbor Gifts in a Can. But I have to say, this stove top potpourri gift is both clever and useful… and it doesn't involve consuming any calories. (Though I'm definitely ot saying that's a bad thing!)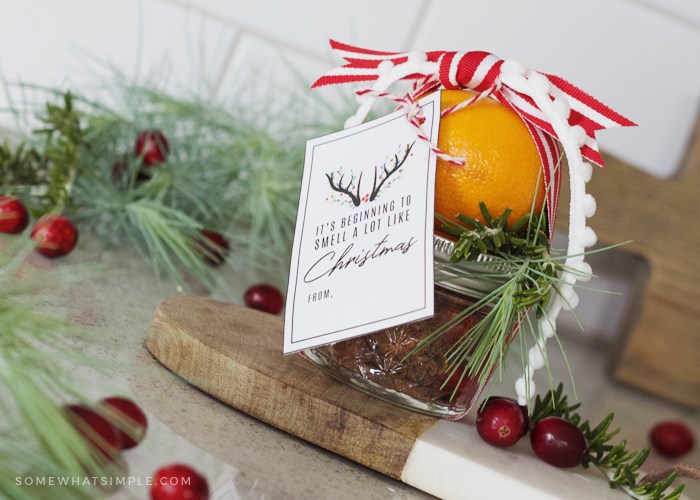 Christmas Potpourri on the Stove
I always have the best intentions of making something fun and thoughtful for our friends and neighbors, but I'll admit, with all the craziness that often accompanies the Christmas magic, giving gifts to our neighbors is often overlooked!
Several years ago, some dear friends of ours stopped by with a small gift that we absolutely LOVED – a package of homemade Christmas Potpourri! This simple gift was super thoughtful, and as the recipient, I loved how easy it was to put on the stove with some water and almost immediately have my entire home smelling festive!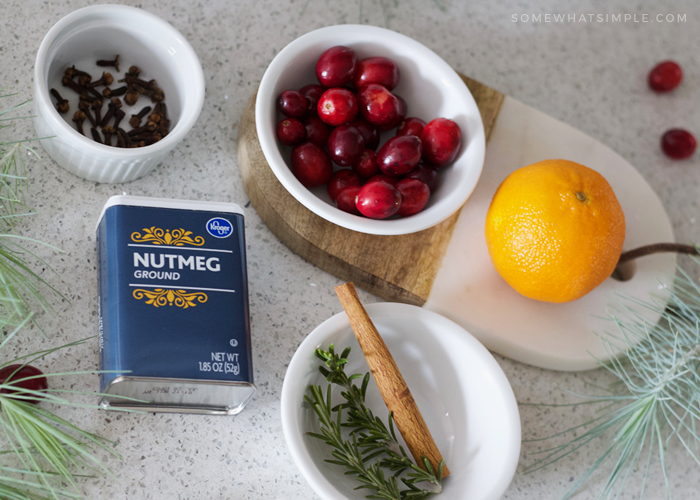 This year I made my own version of this simple gift idea, and I think I might do it every year! It was so simple to put together, – grab a small mason jar and a few ingredients from your kitchen, tie it up with some festive ribbon and our printable tag, and you're good to go!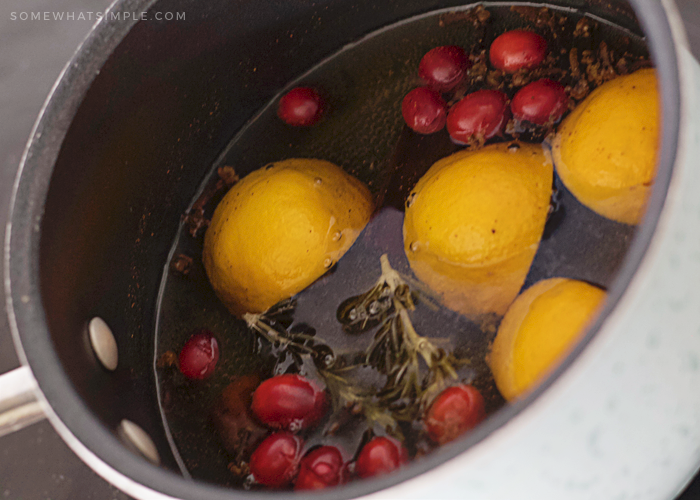 If you've never made stove top potpourri for your home, you are seriously missing out! My home smells better than any candle I've ever had! And the scent fills the entire house without being too overwhelming. It is all the best smells of Christmas, and it looks pretty too!
Here is how to make it –
How To Make Stove Top Potpourri
MATERIALS + INGREDIENTS –
4 oz jelly jar
1/4 cup fresh cranberries
1 cinnamon stick, cut in half
2 tsp. cloves
1 dash of nutmeg
1 small orange
1 fresh spring of fresh rosemary *optional
festive ribbon
tape
gift tag (download below)
DIRECTIONS –
Fill each jar with the cranberries, cinnamon stick, cloves and nutmeg. Put the lid on the jar to seal.
Tape the orange to the lid so it doesn't move around, then tie it up with the ribbon, adding rosemary to the ribbon for garnish. (You could include rosemary inside the jar if you'd like to go that route instead.)
Attach the printable tag, and you're good to go!
That's it! A simple Christmas Stove Top Potpourri Gift!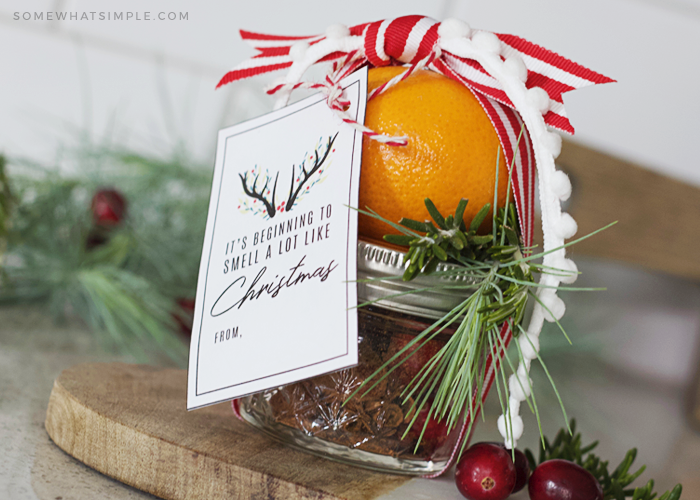 As always, this free printable is for personal use only.
MERRY CHRISTMAS!