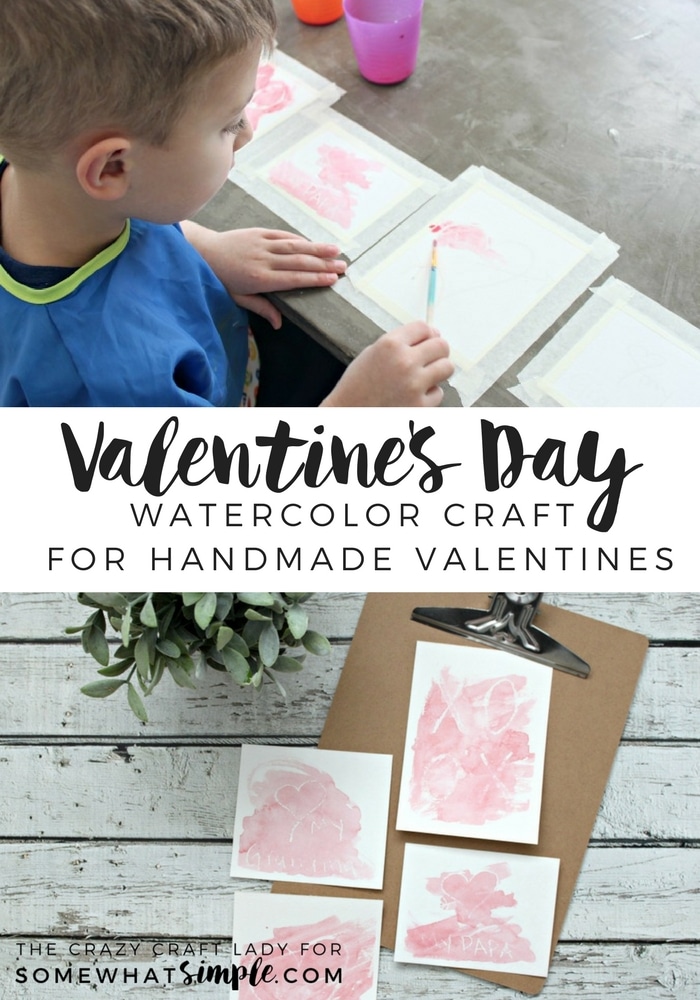 Make these simple yet adorable handmade watercolor valentine cards to give to grandparents or other loved ones this year.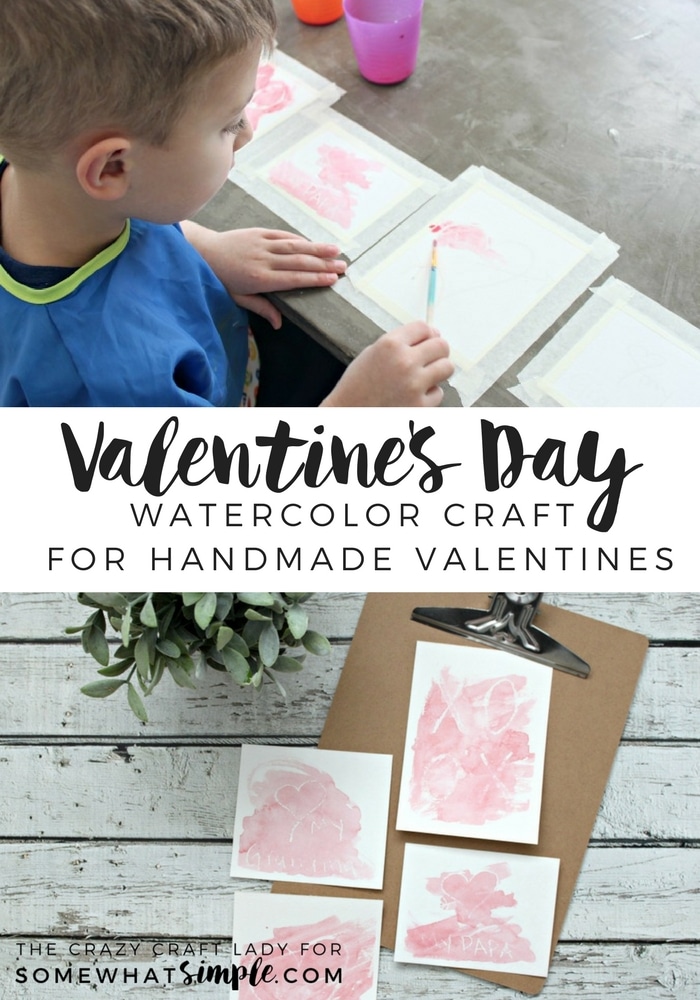 My kiddos absolutely love doing arts and crafts, so I try to harness all of that creative energy each season and holiday by making handmade gifts for Grandma and Papa (my parents). The kids and I will talk about who we are making our craft for, and they enjoy making something for that specific person. Plus, this minimalist/organized momma enjoys getting these works of art out of the house without feeling guilty about maybe throwing something out!
Handmade Watercolor Valentine Craft
Materials:
watercolor paper (cut into quarters) or small watercolor cards
white china marker (or white crayon works too)
watercolor paints
paintbrushes
small cups or bowls
masking tape

Directions:
1. Decide what designs and/or words that you want to draw on the valentines. For this craft, I selected Valentine's Day themed images and text – hearts with arrows, as well as messages for both Grandma and Papa. Pressing firmly with the china marker, draw your images and text onto the watercolor paper. If you don't have a china marker, you can also use a white crayon. I just prefer the china marker, because I feel that the image appears better.
2. Lay out the watercolor sheets on a large, flat, paint-friendly surface (like my kitchen table). Using the masking tape, secure all four edges of the watercolor paper to your work surface.
3. Mix your watercolor paint colors in small cups or bowls. Let your little ones paint on the paper and watch as images "magically" appear beneath their brushes! We've done this craft several times before, so my kiddos know what to expect – yet the excitement never wears off!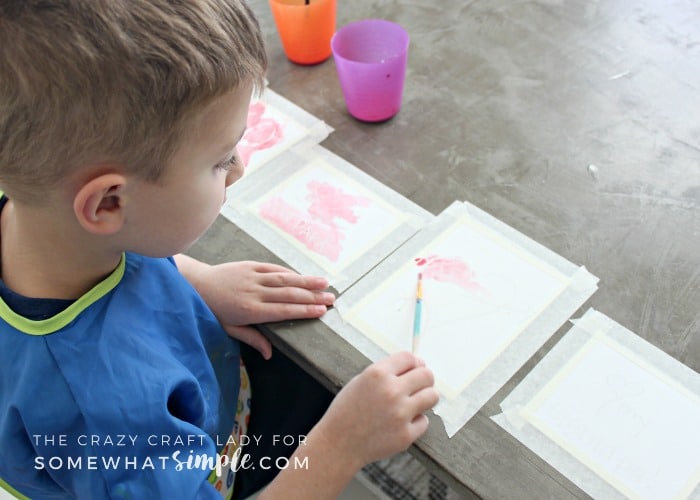 Here are our finished watercolor valentine cards: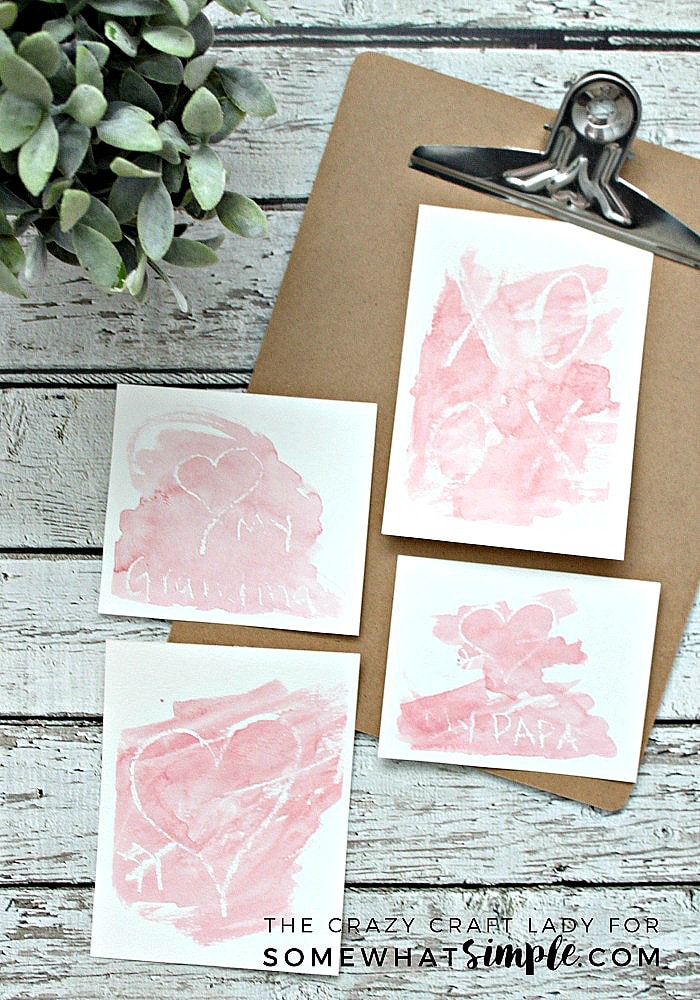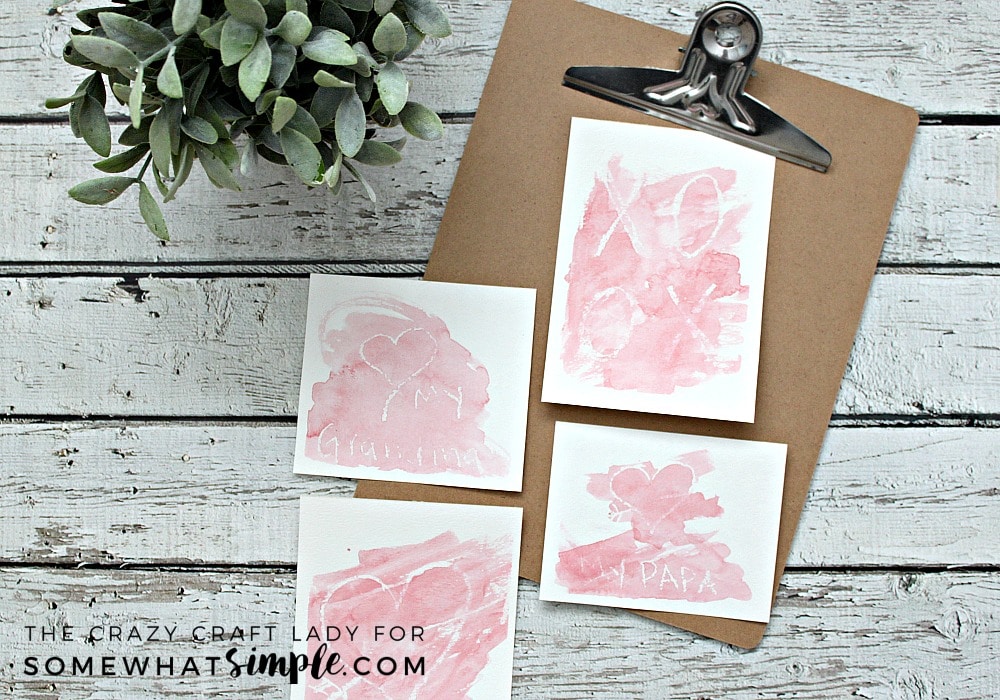 Here are a few more craft projects you might enjoy: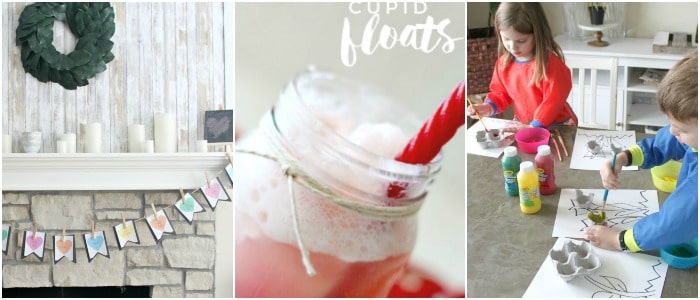 conversation heart printable banner // cupid floats // spring flower craft