I know these frozen ice snacks aren't called Otter Pops everywhere, so I apologize if this gift doesn't make sense to you. For the rest of us, please enjoy this fun Otter Pop Gift with FREE Printable!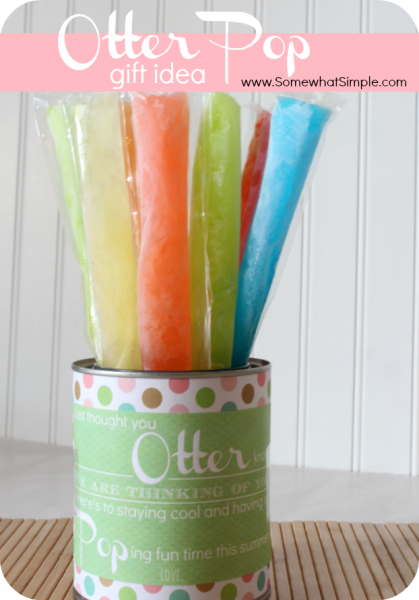 This gift idea is super versatile and can be gifted for any occasion. Give them to neighbors, friends, the girls you visit teach etc.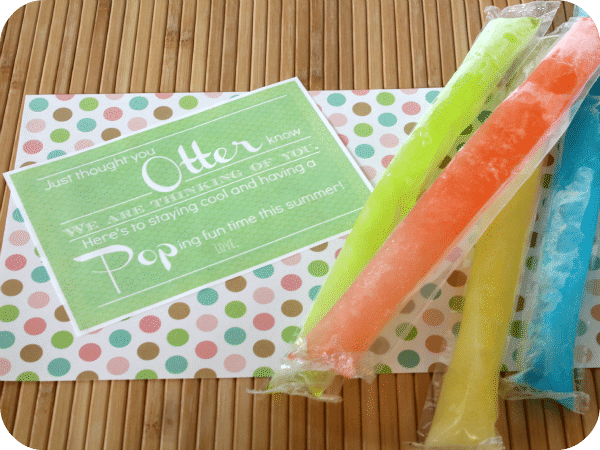 Otter Pop Gift Tutorial
MATERIALS:
Otter Pops/ Frozen Freezer Pops
A cute container- I used a small paint can from our hardware store and covered it in scrapbook paper, but I have also just bundled the freezer pops with a cute ribbon and that works too!
This printable: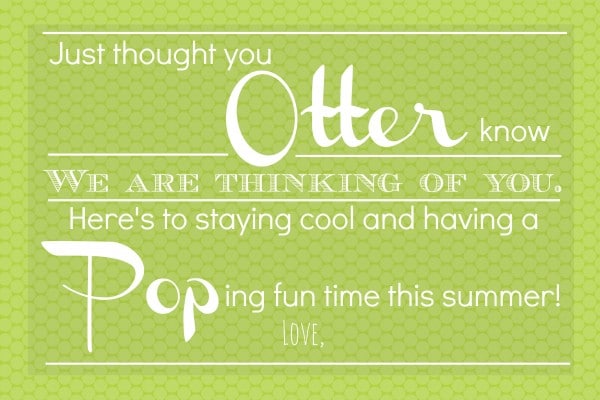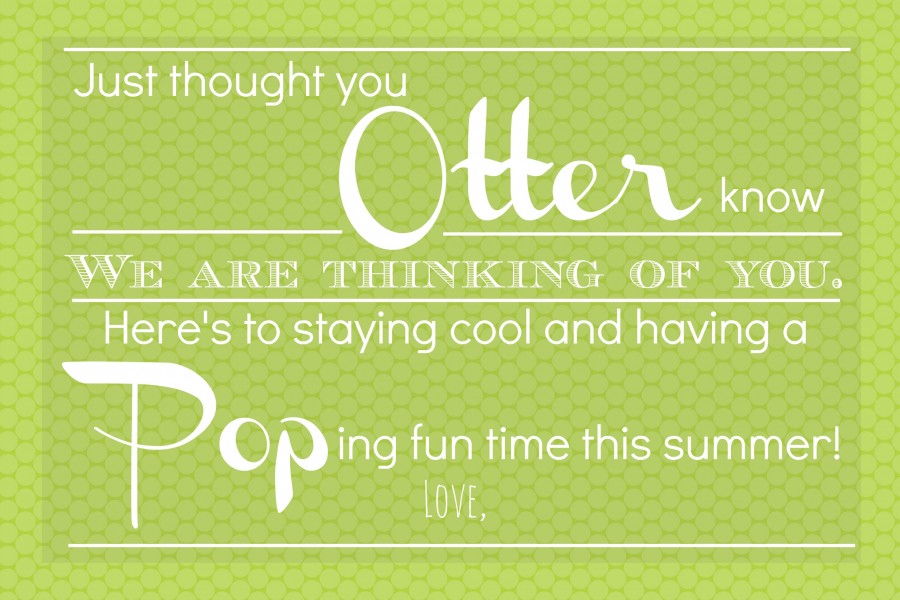 Click HERE to download your FREE copy
DIRECTIONS:
Download, print and cut the free printable. Then sign your name to the card.
Assemble your gifts & attach the card.
Hand them out!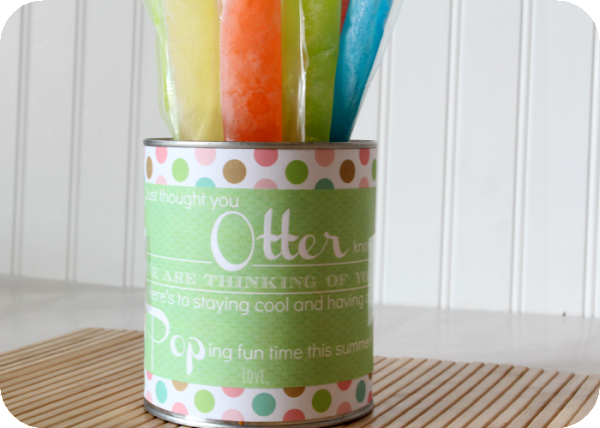 Simple and cute, just the way I like it!