This is a sponsored post written by me on behalf of The makers of the HORMEL™ NATURAL CHOICE™ brand. All opinions are 100% mine.
Make the great outdoors fun and enjoyable for the whole family with these 5 Nature Walk tips.
Nature walks are one of my family's favorite activities! Whether you live in an urban or rural area, in a desert or mountain area, there is always somewhere fun nearby to explore. I love being outside with my kids, and teaching them about the natural world around us is so fun. Here are some of my favorite tips to make it a fantastic walk and a great family memory!
Nature Walk Tips
1. Make it Fun!
My girls don't always get excited about the idea of going for a walk, but they LOVE riding their scooters. We have a fantastic park near us that has paved trails, so it works well for us to let them have a scooter ride through the park instead of walking. We still stop and point out birds, snails, butterflies, and other animals at the park, and have little teaching moments along the way. Some of our other favorite ways to make it fun are to keep a count of all of the animals we've seen, to listen to bird calls and try to guess what kind of birds we hear, and to try to identify plants as we go. I usually carry my phone with me, and it's a great tool for helping us identify plants and animals.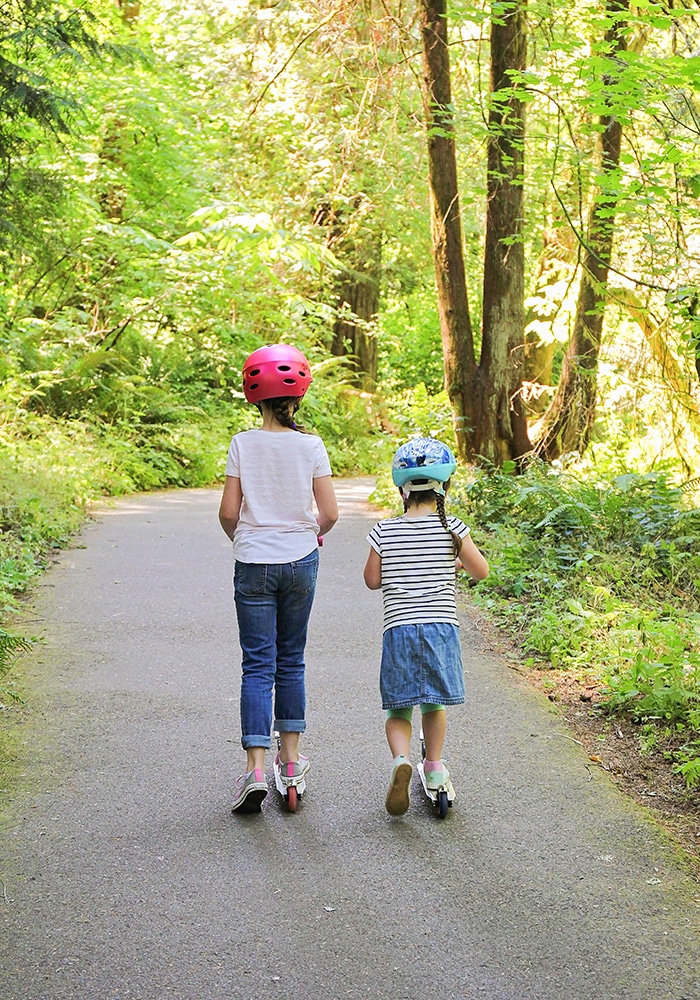 2. Bring YUMMY Snacks
Going for a walk can be hard work! Keep those little bodies energized and happy with a tasty and protein-filled snack. My kids love these HORMEL™ NATURAL CHOICE™ snacks! They have 100% natural* bite-sized pieces of meat and cheese, and include a delicious chocolate treat, too.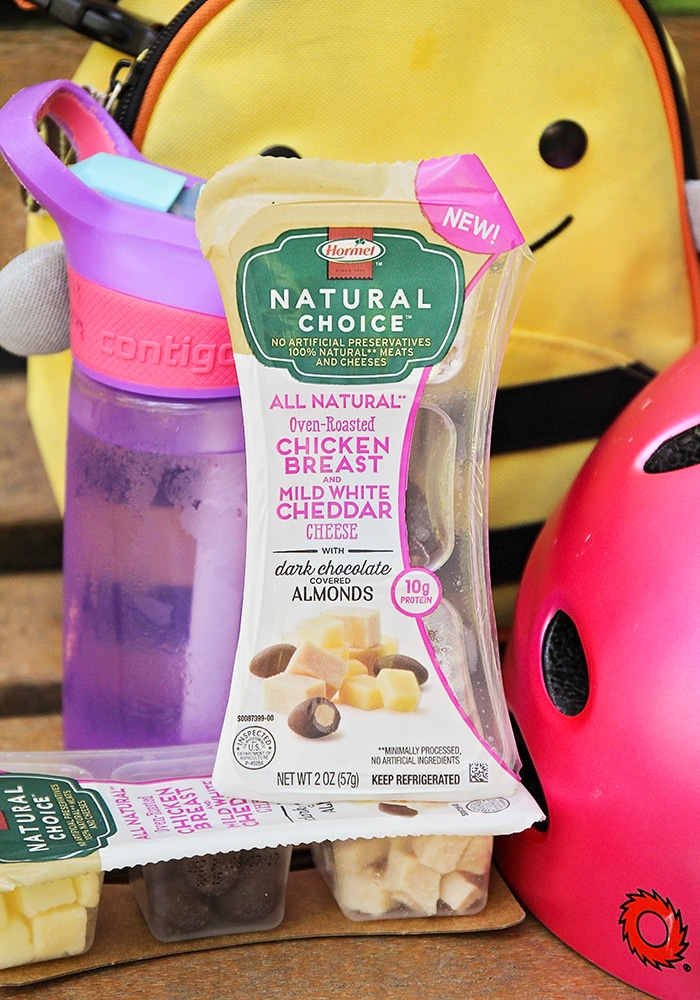 I love how convenient these HORMEL™ NATURAL CHOICE™ snacks are! They're so easy to take on the go, and the serving size is perfect. Best of all, they taste delicious, and my kids love them. I like giving them a snack that I can feel good about! You can find them near the lunch meat aisle in the grocery store, and use their product locator to find a store in your area . (Click to find out more here and download a coupon here)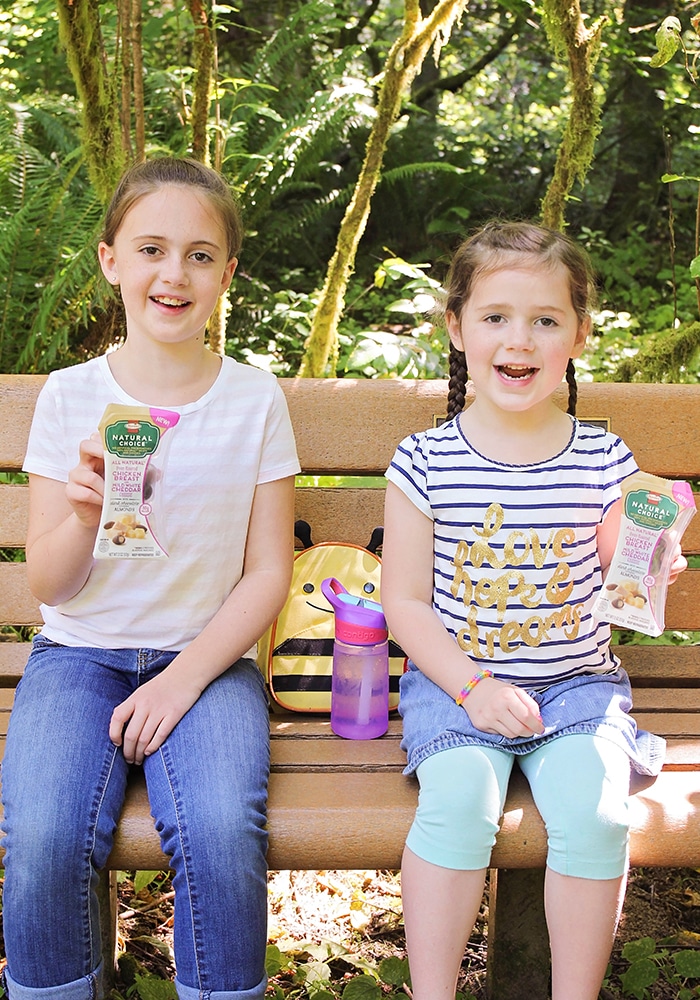 They come in four delicious varieties: Oven-Roasted Turkey with mild white Cheddar cheese and chocolate covered pretzels, Honey Ham with mild white Cheddar cheese and chocolate covered pretzels, Oven-Roasted Turkey with Pepper Jack cheese and chocolate covered blueberries, and Over-Roasted Chicken with mild white Cheddar cheese and chocolate covered almonds. Give them a try, then write a review on the HORMEL™ NATURAL CHOICE™ brand website!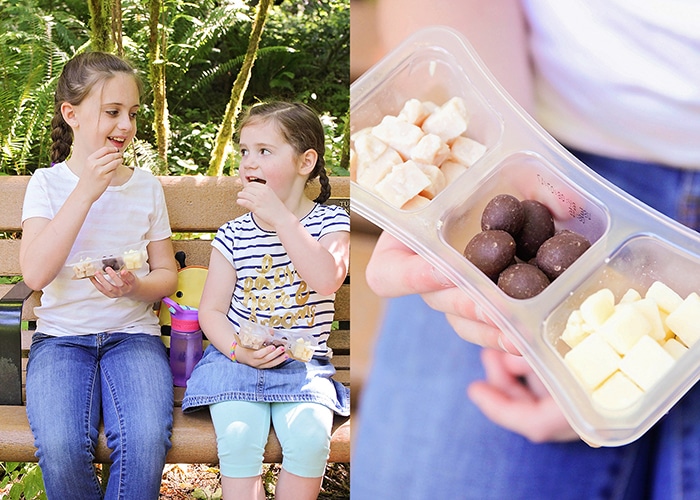 3. Plan for the unexpected
I bought a big bag that I call our adventure bag, and I keep it stocked with Band-Aids, hand sanitizer, baby wipes, snacks, and paper and pen. I can't tell you how many times in the past we've had to head home early because my kids were hungry, or fell and skinned their knees. It makes such a difference to have everything I need with me!
4. Stay hydrated
Hydration is so important, especially when it's hot outside. My kids know that they always have to bring a water bottle when we're going outside, and they're good at remembering to take regular drinks so they can stay happy and hydrated. For more tips for keeping kids hydrated check out this post!
5. Save the Memories
Nature walks are a great way to build family memories, and it's always fun to have a memento or keepsake to remember time spent outdoors. My kids have been keeping a summer journal, and love to write about all of their adventures. Their journal entries are so fun to read, and I love the chance to see things from their perspective. Another fantastic idea is to make a nature walk picture frame. (Just make sure that the area you are walking in allows you to take items out of the area!)
I hope this post inspires you to get outside and have a fantastic nature walk!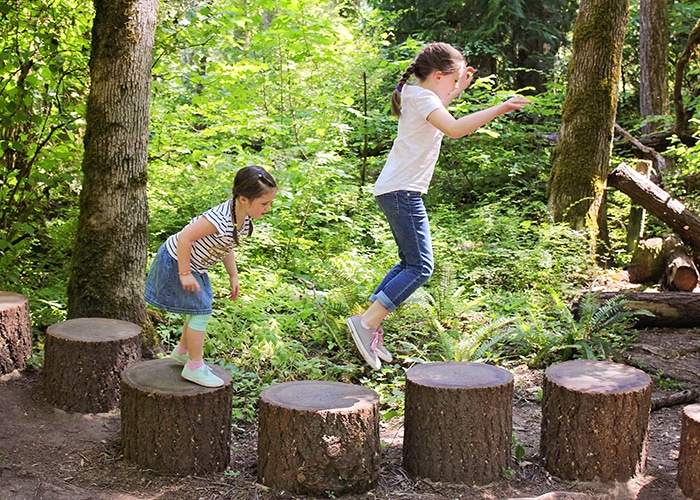 *Minimally processed. No artificial ingredients.