Cascarones are brightly colored, confetti filled eggs – perfect for your next party or celebration!

As a family, we love to learn about different cultural traditions and how people in different parts of the world do things differently.  As a Mum, I love finding different ways to celebrate holidays that don't involve chocolate overload!  So, when we learned about the Mexican tradition of Cascarones I knew we had to try making them!
What are Cascarones?
Cascarones are confetti-filled eggs which are cracked over the heads of loved ones!  The word cascarón means eggshell in Spanish. Interestingly, the idea of cascarones is believed to have originated in China.  Historians believe that Italian explorer Marco Polo introduced the idea to Europe in the 13th century, and thus in turn, the tradition was brought to Mexico by the Spanish in the mid 1800s.  Cascarones are most popular in Mexico during Carnival.  However, they are gaining popularity in Mexican border towns and the Southwestern USA at Easter time too.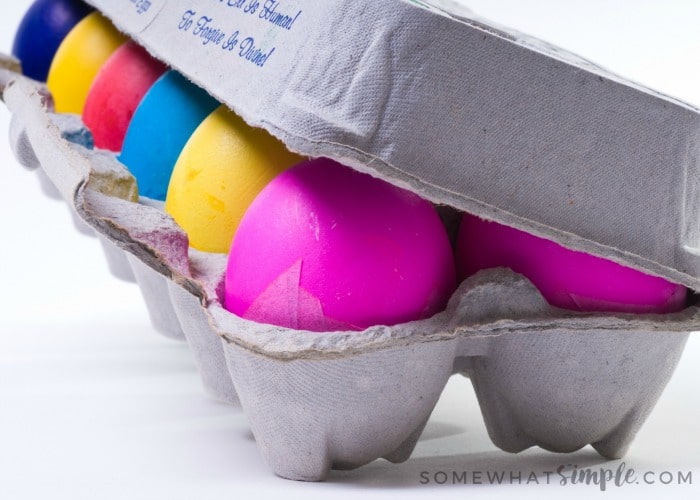 How to Make Cascarones
Supplies –
raw eggs
teaspoon
an old egg carton
acrylic paint & paint brush or food coloring
funnel
confetti or sprinkles
scissors
tissue paper
glue
Directions –
Crack the eggs carefully at the top of the egg and drain into a bowl to save for scrambled eggs or omelettes later on!
Rinse the egg shells out with a little water and then flip over to drain over an old egg container.  Allow a day to dry completely.
Time to decorate the eggs! We painted ours with acrylic paints (3 coats, to be exact!).  You may want to use food coloring to dye the eggs instead, which is fun too!
Use a funnel to stuff confetti or sprinkles into the decorated egg, about three quarters of the way full.
Cut a small circle of tissue paper that will cover the hole in your egg shell.  Glue around the edge of the hole and then seal the egg with the piece of tissue paper.
Allow to dry.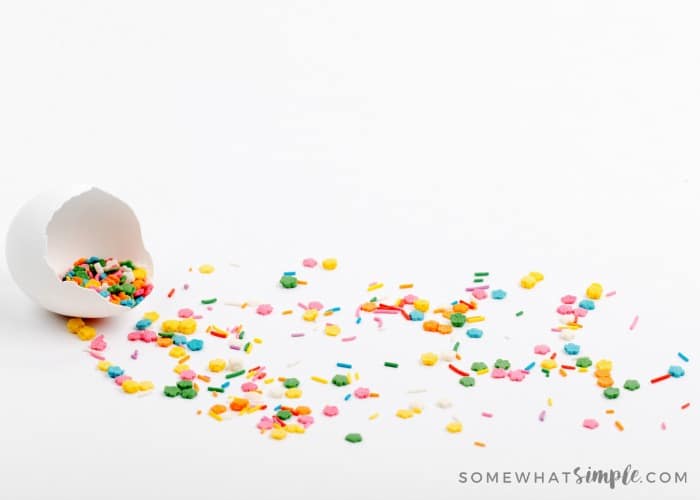 What next?
According to tradition, breaking a cascarone over a loved one's head brings good luck – so go for it!!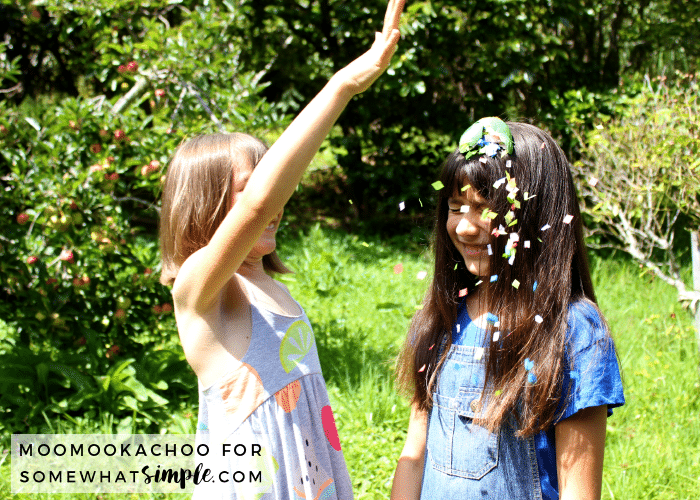 Here are a few more fun ideas for celebrating Easter that you might enjoy: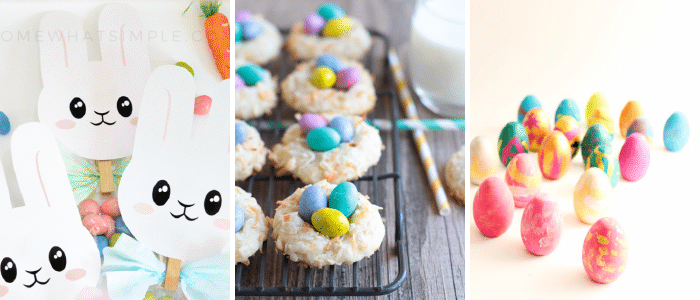 Easter Bunny Treat Bag Toppers // Bird's Nest Easter Cookies // Easter Egg Hunt