If you've never made omelets in a bag, you're in for a special (easy!) treat!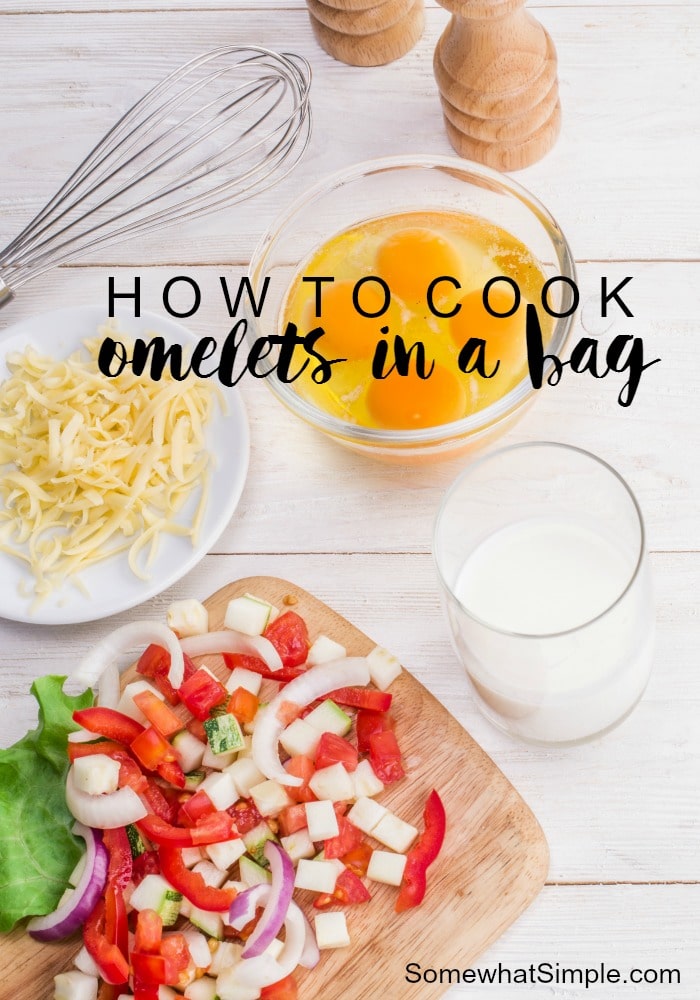 Are you ready for another easy meal idea? How about a meal that can be served for breakfast, lunch AND dinner? Today's recipe happens to be one of my family's favorite breakfasts to eat while camping – omelets in a bag!
We've also made these in our home over the stove top several times – so if you're terrible at flipping your omelets in the skillet like I am, you'll love this method because it requires literally no skills!
Omelets in a bag are super simple to make. And because everyone gets to customize their own omelets with ingredients they love, they are definitely sure to please. What I love most about this meal idea is that you can literally eat it right out of the bag, so clean up is a breeze!
Another bonus – you can totally plan ahead when you know you have a busy day coming up by prepping everything ahead of time and storing the ready-made bags in the fridge. Breakfast, lunch and/or dinner just got so much easier!
Here is a short video of the entire process from start to finish – take a look:
How To Cook Omelets in a Bag
WARNING: We are not responsible for the extra calories that will be consumed once you realize how easy and yummy these are. Don't say I didn't warn you!
Omelets in a Bag Recipe
INGREDIENTS:
Eggs
Favorite Fillings (cheese, onion, ham, tomato, bell peppers, mushrooms, salt and pepper, etc.)
Milk, optional (Adding a dash of milk makes your eggs a bit fluffier.)
YOU WILL ALSO NEED:
Quart-sized freezer bags (1 per person)
Large pot full of water
Tongs to retrieve the bags from boiling water
Sharpie marker (If you are making multiple omelets at a time, you might want to write the names or initials of each person on their bag)
DIRECTIONS:
Fill a large pot with water and bring to a boil.
Meanwhile, cut and prepare the fillings you'd like in your omelet.
Break two eggs into a baggie, then add the fillings of your choice.
Seal the bag with as little air as possible and mix the ingredients together by gently kneading or shaking the bag.
Place the bag into the boiling water and let it cook until the eggs are set. (A general rule of thumb is to let each bag cook for about 6 minutes per egg. So for a two-egg omelet you should expect a cook time of around 12 minutes. A three-egg omelet will take 18-20 minutes etc.)
Remove the bag from the water with the tongs.
Grab a fork and eat right out of the bag, or serve on a plate and enjoy!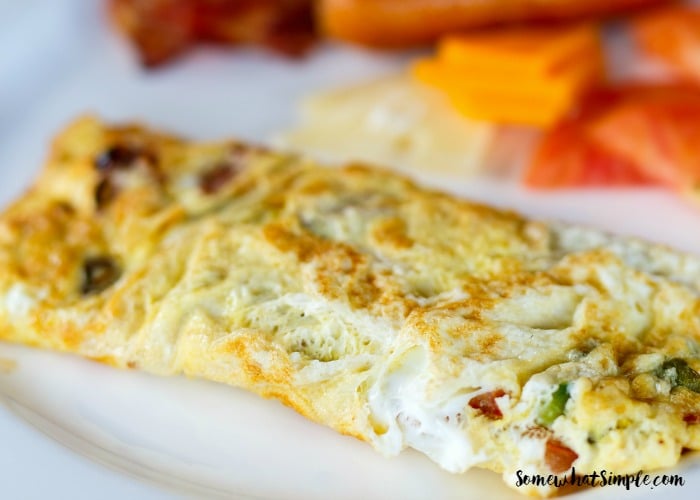 For even more videos of easy recipes, please visit us on You Tube and subscribe to our channel.
Happy cooking friends!
We shared this recipe and tutorial on Cute Girls Hairstyles.