Add this fun Lucky Garland to your list of St Patrick's Day activities! It's easy, colorful and super meaningful too!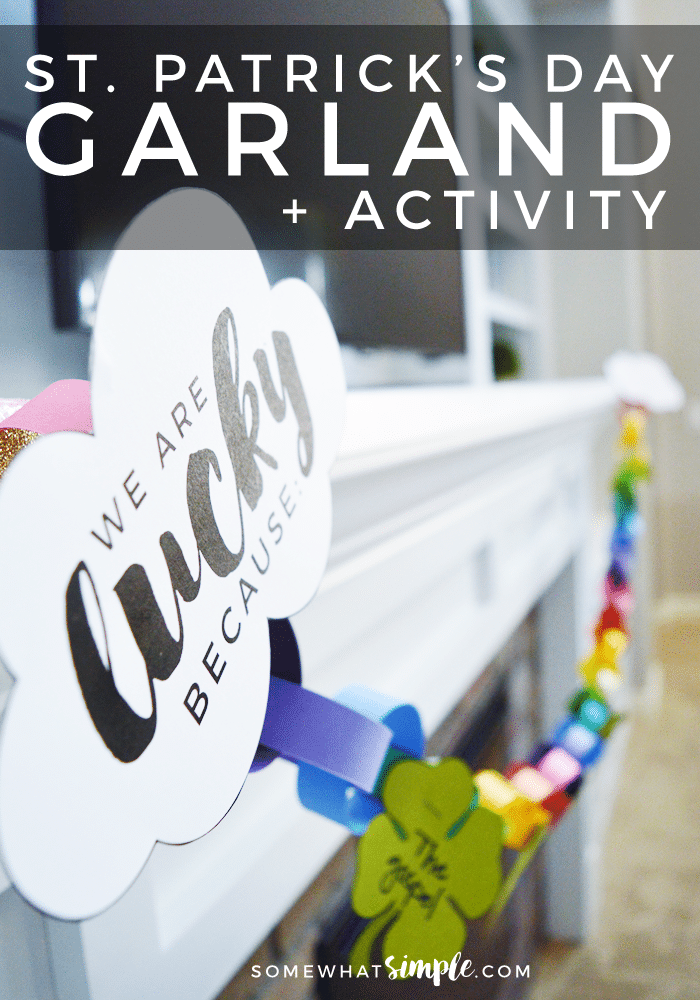 This St. Patrick's Day Garland is not only a festive piece of decor for your home or classroom this green season, it is also a fun and sweet activity that your kids will love to help put together! This darling activity focuses on positivity- something we need more of in this world, for sure!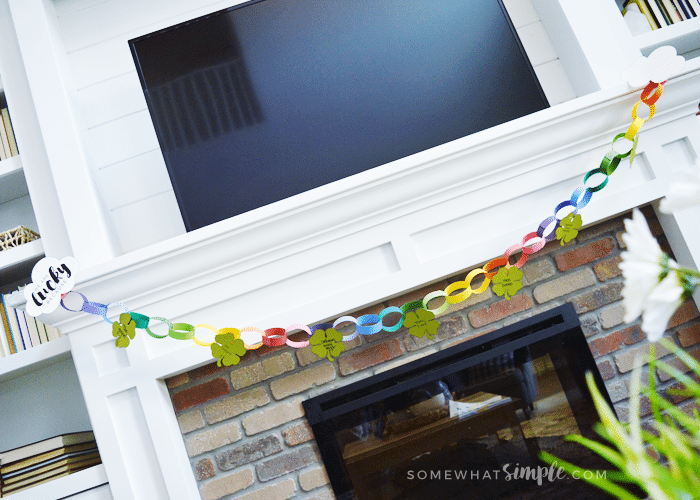 Lucky Garland – St Patrick's Day Activities for Kids
supplies:
St. Patrick's Day Garland Printables (download below)
Colored paper- in rainbow colors
Green paper, or green crayons, markers, paints, etc.
White paper (we recommend card stock, but not necessary here)
Stapler
Tape
Pens/ markers
directions:
First, print off our printables: the clouds on white paper (1 copy), and the shamrocks on green paper, or white paper and color in the shamrocks (as many copies as you want).
Cut your colored paper into strips. Make sure you have at least 1 sheet of red, orange, yellow, green, blue, and purple. Any extra colors (like we did) are a cute bonus!
Assemble your chain by forming loops of paper and stapling them together.
With your green paper, cut out shamrocks- at least one for each person.
Cut out the cloud shapes, the tape or staple to your rainbow chain.
Have a family night where you discuss all the things that make you "lucky"- your family, your health, the goal you scored in soccer…. get creative! Write these ideas on the green shamrocks.
Tape or staple your shamrocks to your rainbow chain.
Hang it up where everyone can see!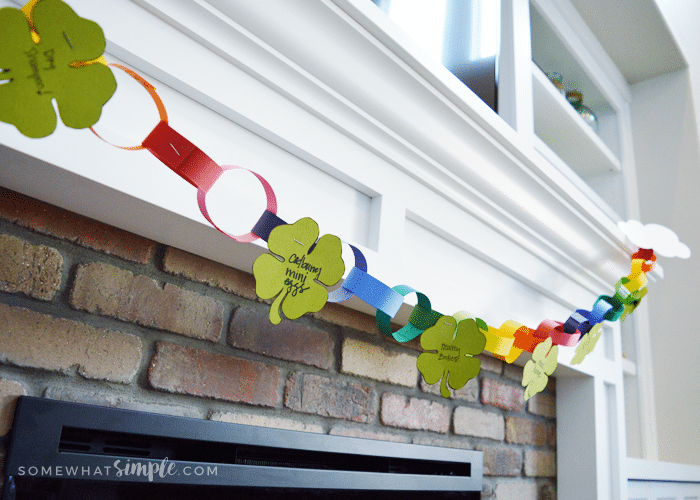 We love a good rainbow project! This one is darling and meaningful, and we can't get enough of that!

Ready to make your own?
We hope you love this activity as much as we do! Happy St. Paddy's Day!
Our readers also enjoyed these colorful posts: