These rainbow treat bags make the cutest St Patrick's Day gifts! A fun and festive treat your kids will LOVE!!!
Here are a few more St. Patrick's Day Posts we think you'll like – Leprechaun Treat Toppers, Tic Tac Labels, and Blarney Stone Crafts for Kids.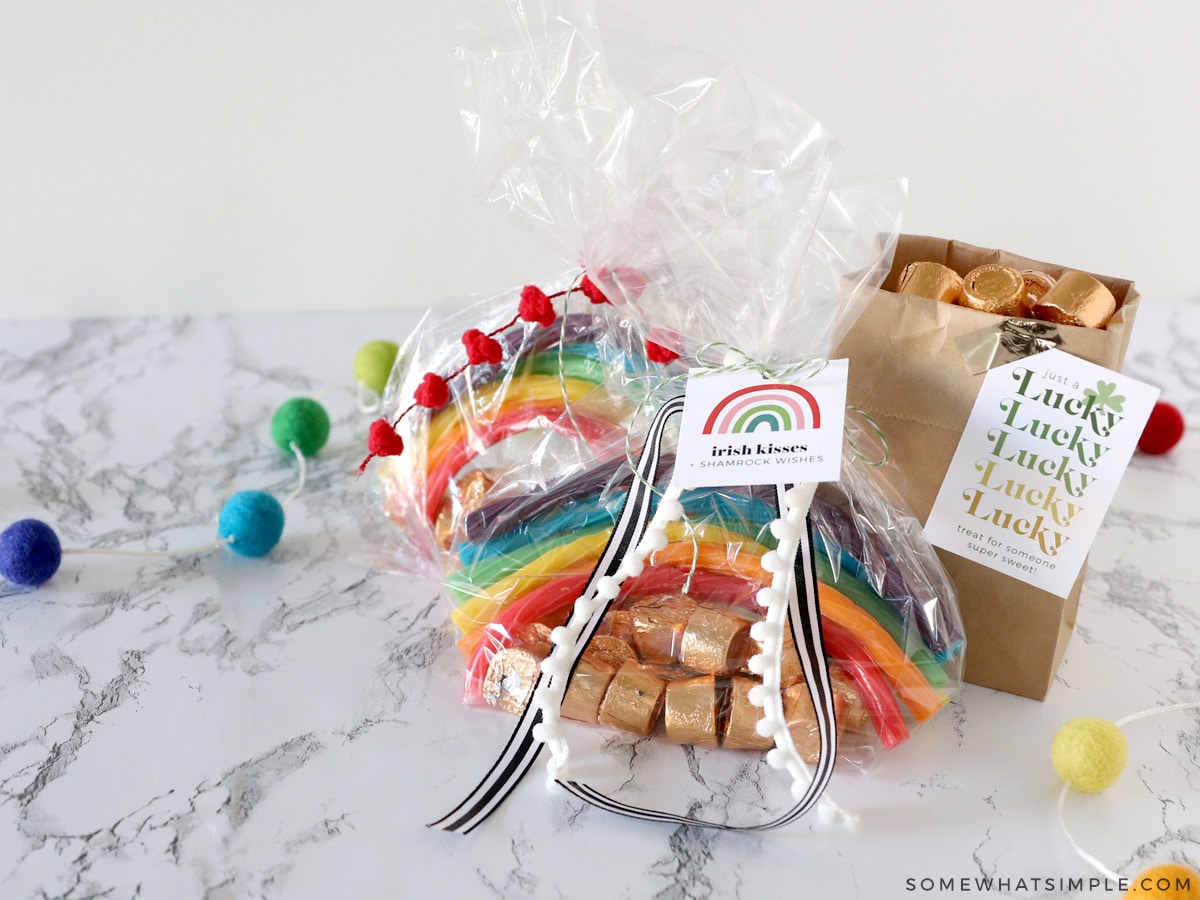 St. Patrick's Day is such a fun and carefree holiday! Think about it: A day to celebrate for no particular reason with literally ZERO expectations! You can:
make green food or rainbow treats with some colorful/ green food coloring
make corned beef and cabbage or beef stew and eat a traditional Irish feast.

channel your inner "Leprechaun" by doing some fun pranks

make one or two leprechaun traps

(Even my tweens and teens like making their own trap!)
create an adorable craft
make Shamrock Floats
surprise your neighbor by leaving some chocolate coins at their front door
add some green and gold decorations to your home or office

simply wear a cute shirt that happens to be green to avoid getting pinched
Whatever you're in the mood for – big or small or nothing at all – you can do on St. Patrick's Day!
Today's idea is a super simple way to kick up your celebrations a tiny little notch without overdoing it or breaking the bank. It's time to send those you love a little bit of Irish luck with these Pot of Gold Rainbow treats! (Aren't they darling?!)
These little candy treats make a great party favor, a simple St. Patrick's Day gift, or something fun for your child's class.
Little Leprechauns of all ages will love these! Make them for teachers, friends, neighbors, and grandparents, or surprise your kids with a festive after-school treat!
Here is how to make them –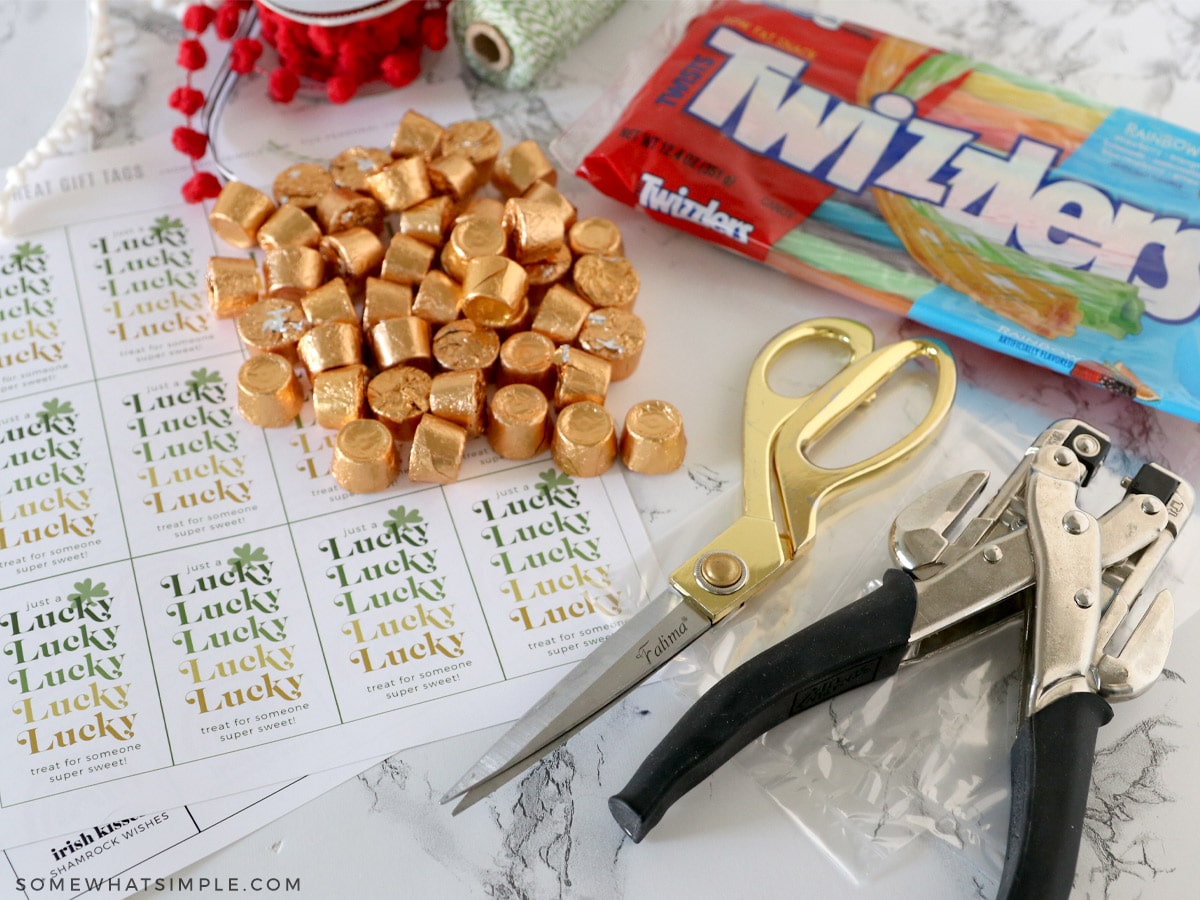 Tutorial: St. Patrick's Day Gifts for Kids –
SUPPLIES –
plastic snack bag
rainbow licorice
gold candies, such as Rolos or gold coins
ribbon
scissors
printable gift tag (download the provided template / printable tags below)
hole punch or tape, to secure your tag to the goody bag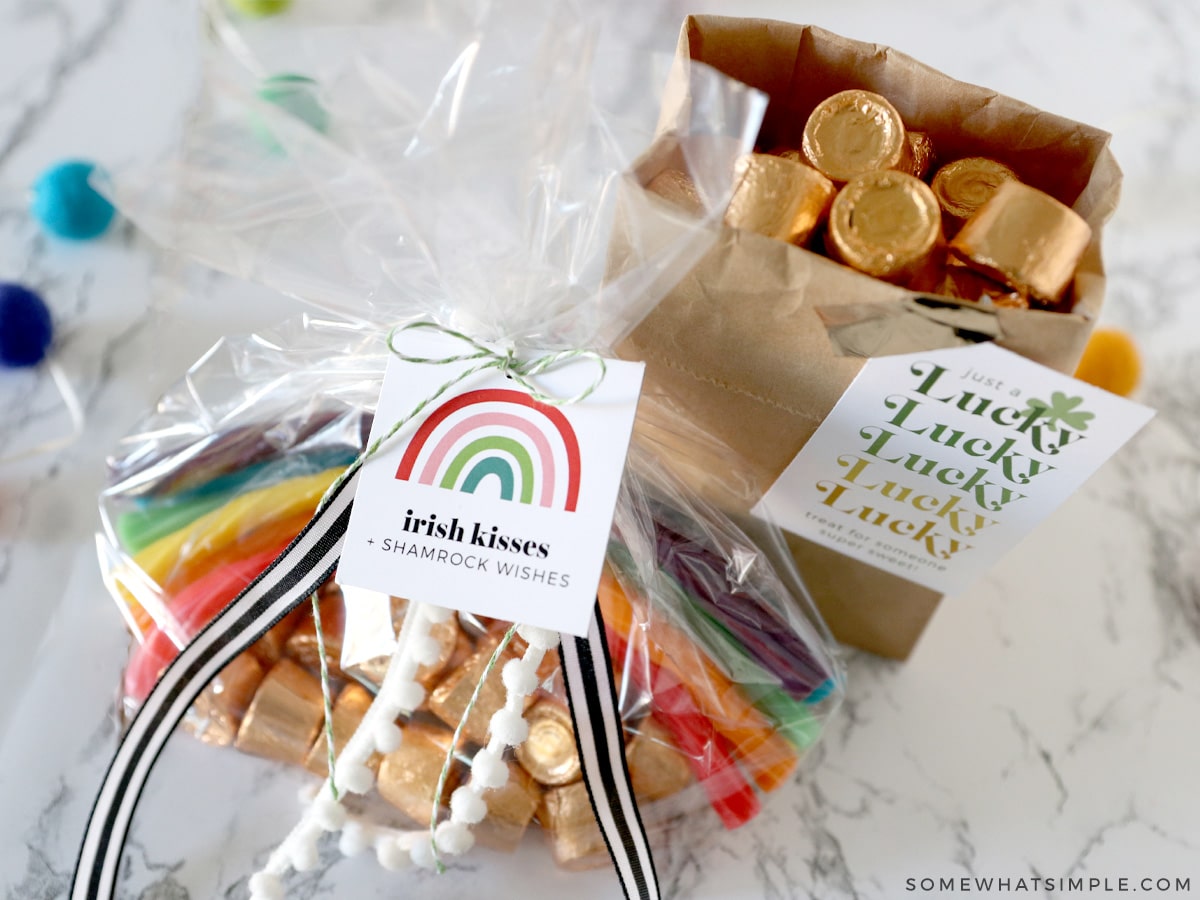 DIRECTIONS –
Bend your licorice into a rainbow shape on the inside of your bag. Do me a favor and make sure they are in rainbow order. 🙂
Put gold candies in the center of your rainbow.
Tie it up with a bow and add a gift tag!
… and you're done!
So simple, right?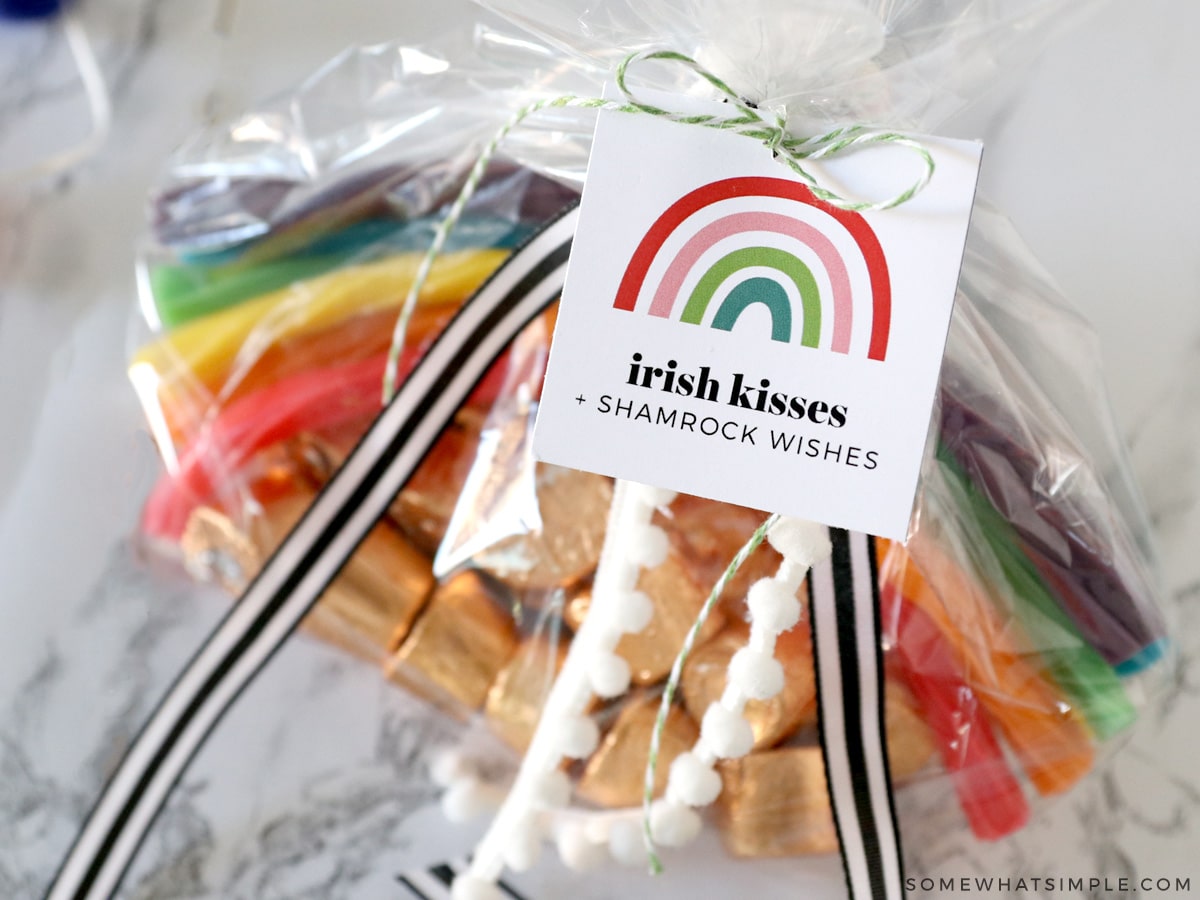 St. Patrick's Day Printable Gift Tags
We made 2 printable gift tags for you guys to choose from – the rainbow tag pictured above, or this "Lucky" tag that looks darling on a brown paper bag filled with Rolos: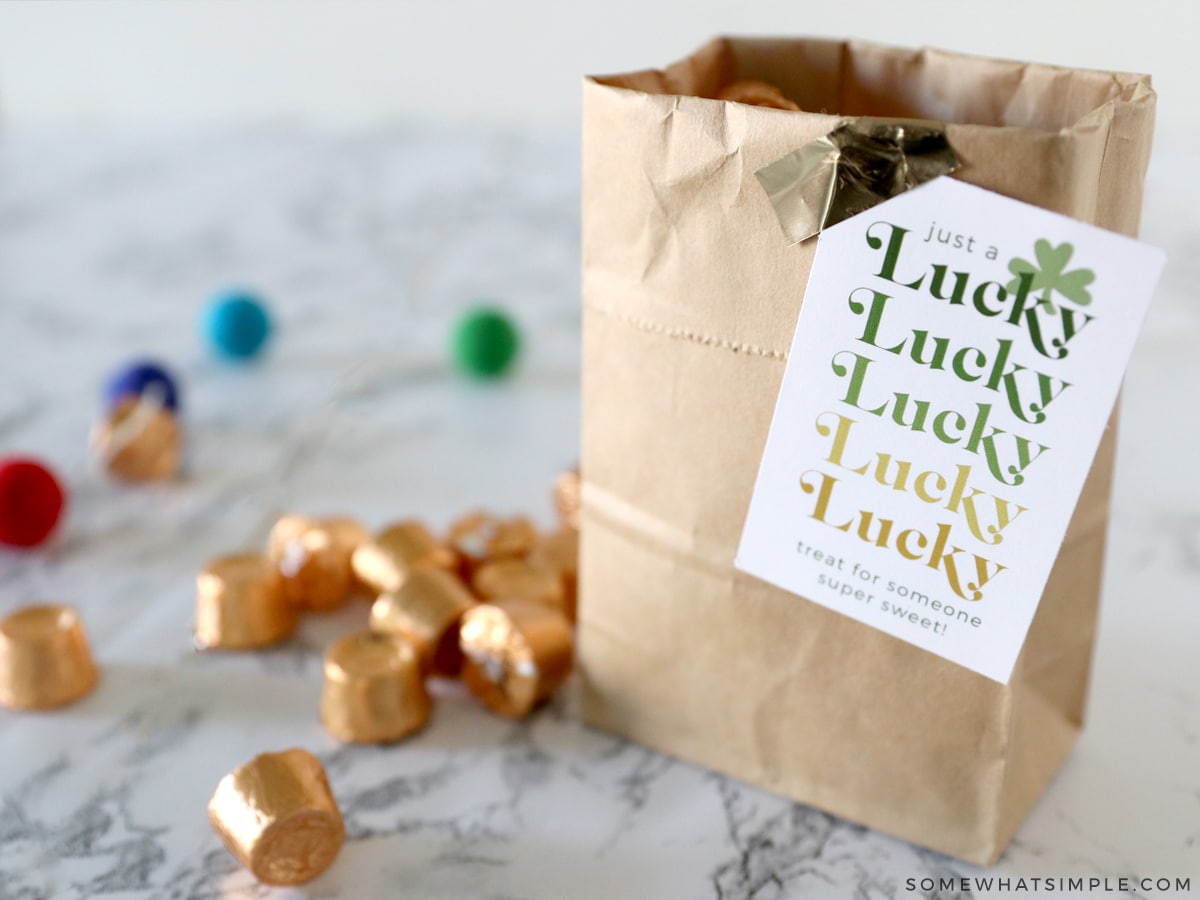 Download and print your favorite by entering your name and email address in the form below:
My kids loved these little treat baggies and they can't wait to hand them out to family and friends!
Do you have any favorite St Patricks Day gifts for friends?
Leave me a comment in the section below, and be sure to tag us on Facebook and Instagram if you use our tags! We love to see what you're up to!