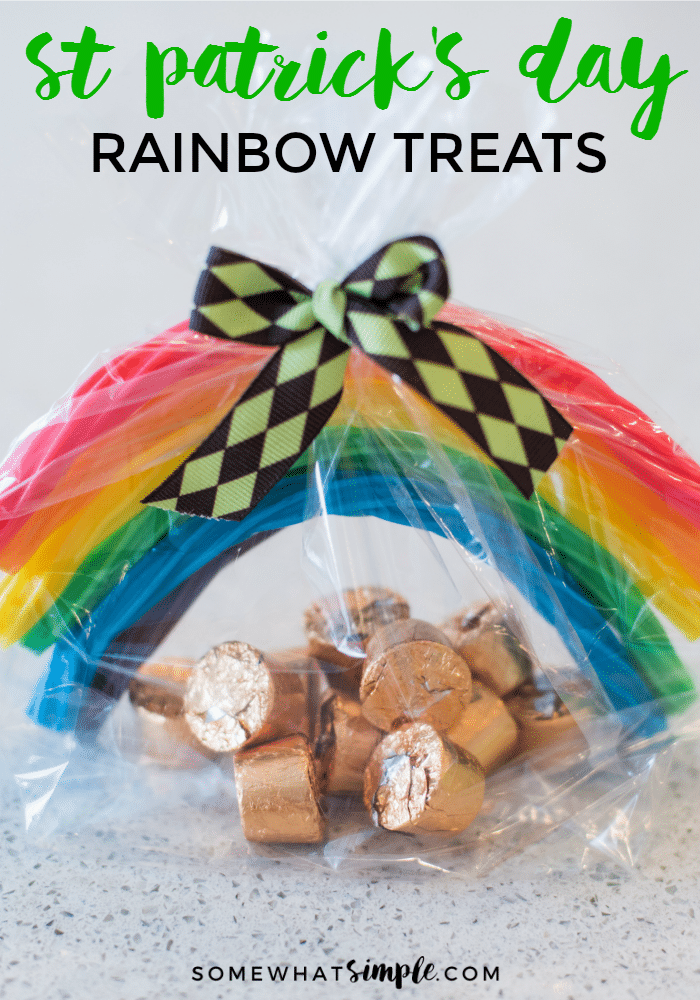 These rainbow treat bags make the cutest St Patrick's Day gifts! A fun and festive treat your kids will LOVE!!!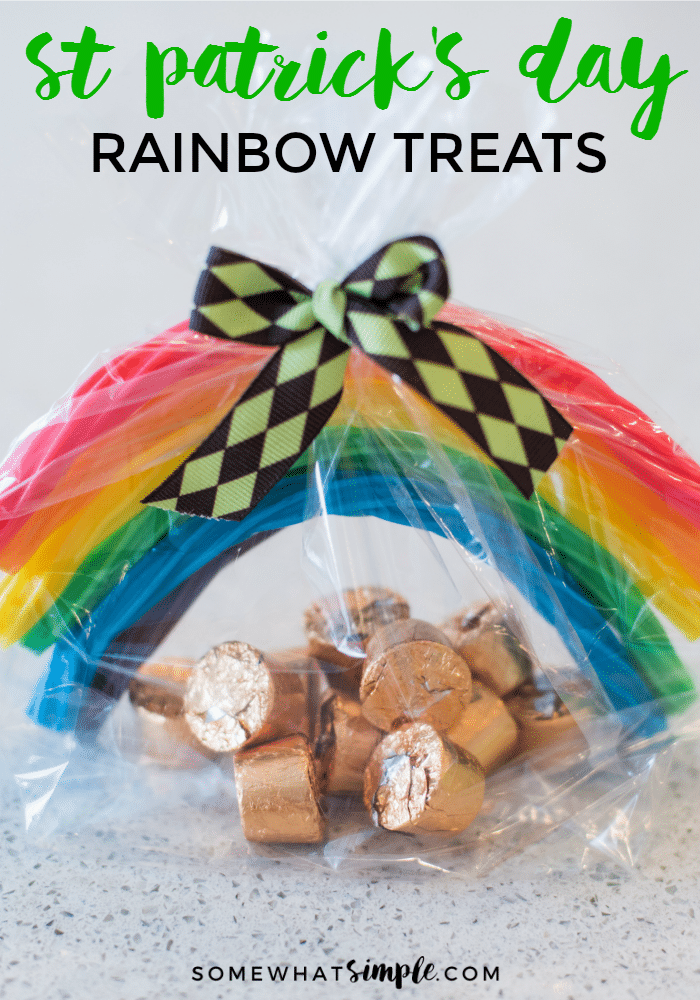 Who here is ready for all things GREEN?!?!
St. Patrick's Day is such a fun and carefree holiday! Seriously, think about it: A day to celebrate for no particular reason that literally has ZERO expectations! You can make fun food, channel your inner "Leprechaun" by doing some fun pranks, OR you can wear green to avoid getting pinched and call it good!
Today's idea is a super simple way to kick up your celebrations a tiny little notch without over doing it or breaking the bank. Its time to send those you love a little bit of Irish luck with these Pot of Gold Rainbow treats! (Aren't they darling?!) Make them for teachers, friends, neighbors and grandparents, or surprise your kids with a festive after school treat! Your kids are going to LOVE you!
Here is how to make them –
St Patrick's Day Gifts
SUPPLIES –
plastic snack bag
rainbow licorice
gold candies, such as Rolos
ribbon
DIRECTIONS –
Bend your licorice into a rainbow shape on the inside of your bag. (Do me a favor and make sure they are in rainbow order. 🙂 HUGE pet peeve of mine! Hahaha!)
Put gold candies in the center of your rainbow.
Tie it up with a bow!
… and you're done!
So simple, right?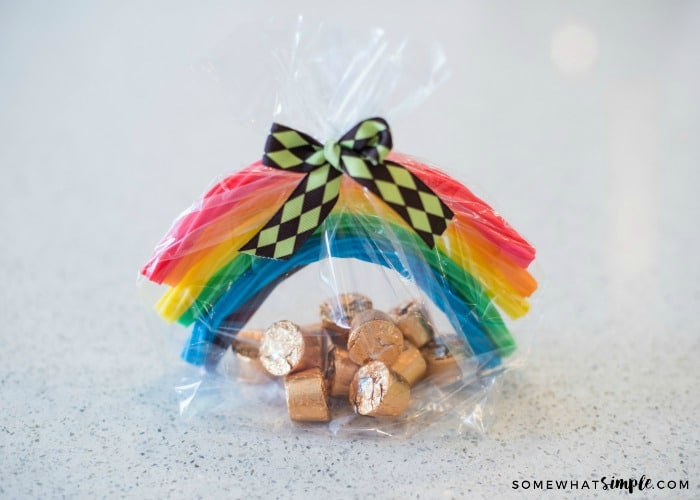 My kids loved these little treat baggies and they can't wait to hand them out to family and friends!
. . . . .
Do you have any favorite St Patricks Day gifts for friends?
Leave me a comment in the section below – I'd love to hear all about it! 🙂
You might also like these other St. Patrick's Day Posts: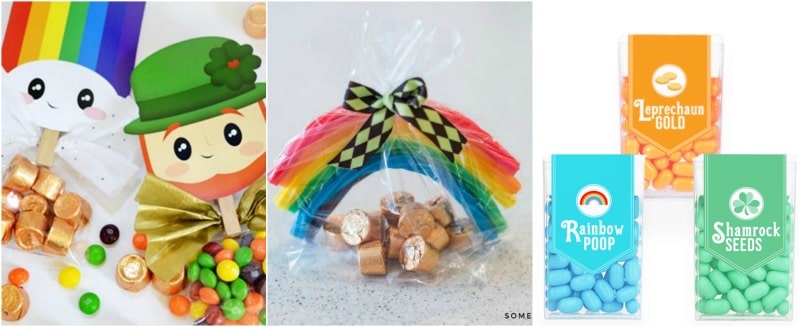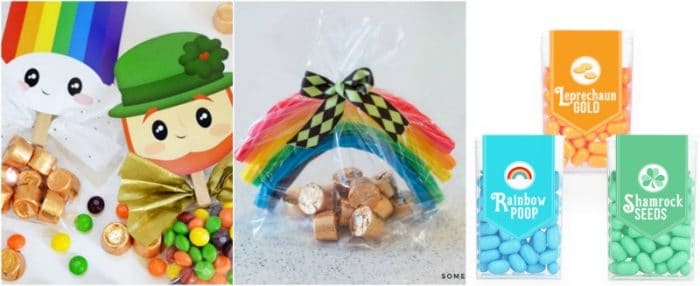 Treat Toppers // Lucky Gifts // Tic Tac Labels
This post originally published on Somewhat Simple in March 2010. It was updated in February 2017.