These rainbow treat bags are the cutest gifts for St. Patricks Day! A fun and festive treat your kids will LOVE!!!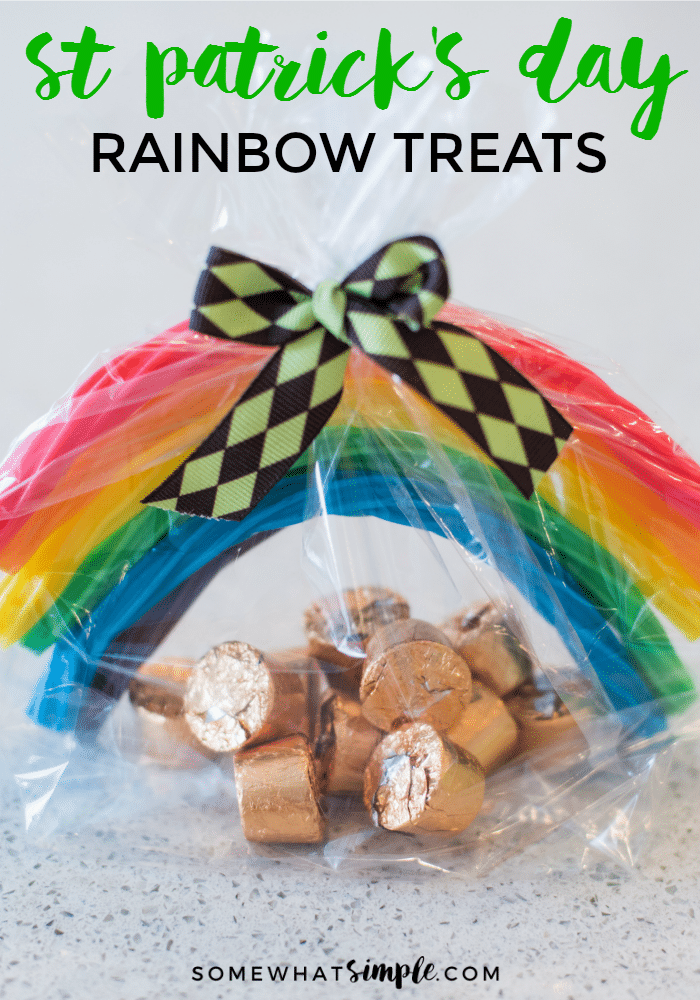 Send those you love a little bit of Irish luck with these Pot of Gold Rainbow treats! (Aren't they darling?!) Make them for teachers, friends, neighbors and grandparents, or surprise  your kids with a festive after school treat! Your kids are going to LOVE you! 
Here is how to make them –
Pot of Gold Rainbow Treats – Gifts for St. Patricks Day
SUPPLIES – 
plastic snack bag
rainbow licorice
gold candies, such as Rolos
ribbon
DIRECTIONS – 
Bend your licorice into a rainbow shape on the inside of your bag. (Do me a favor and make sure they are in rainbow order. 🙂 HUGE pet peeve of mine! Hahaha!)
Put gold candies in the center of your rainbow.
Tie it up with a bow!
… and you're done!
So simple, right?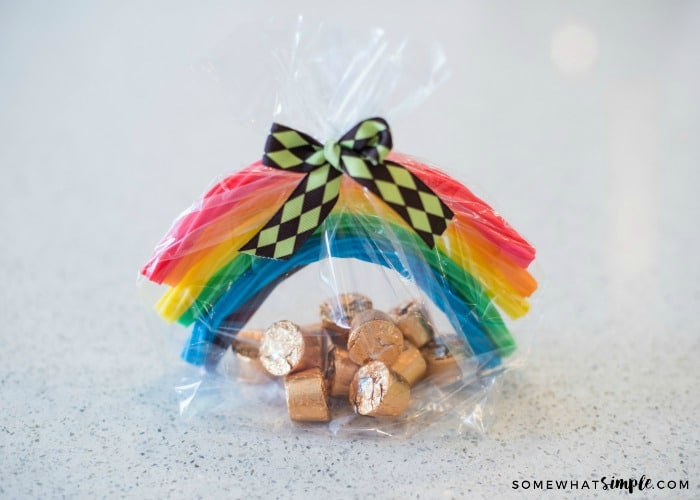 My kids loved these little treat baggies and they can't wait to hand them out to family and friends!
. . . . .
Do you have a favorite St. Patrick's Day treat or gift for friends?
Leave me a comment in the section below – I'd love to hear all about it! 🙂
You might also like these other St. Patrick's Day Posts: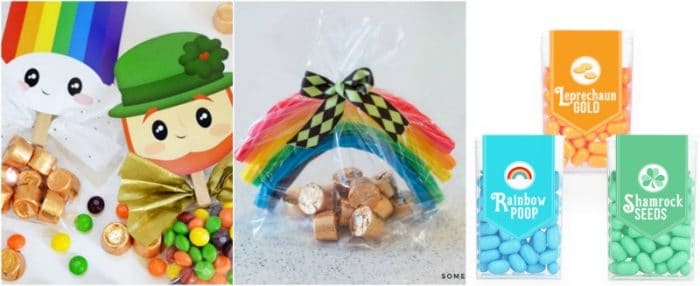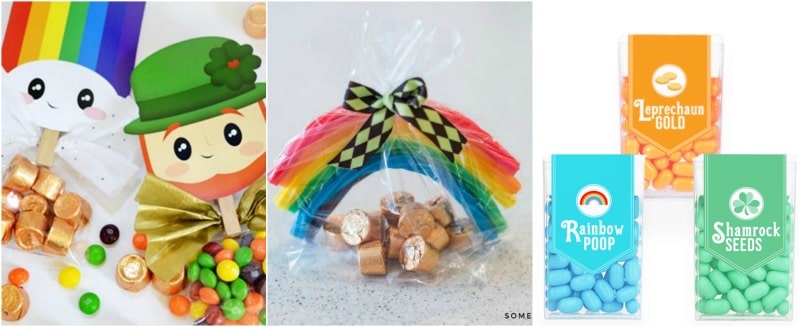 Treat Toppers // Lucky Gifts // Tic Tac Labels
This post originally published on Somewhat Simple in March 2010. It was updated in February 2017.