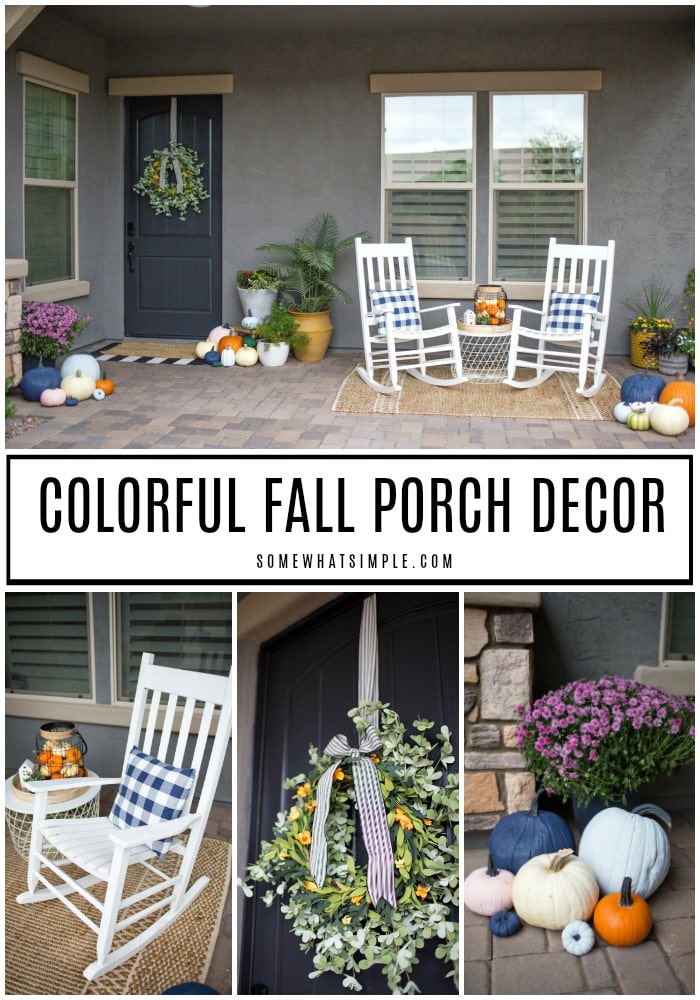 It's time to fill our courtyard with all things pumpkin and break out the firewood for evenings of bonfires and s'mores! Here is our fun fall porch decor plus how we updated our home to better secure it for the holidays.
Our fall porch decor is in partnership with Logitech Circle 2. All opinions are 100% my own.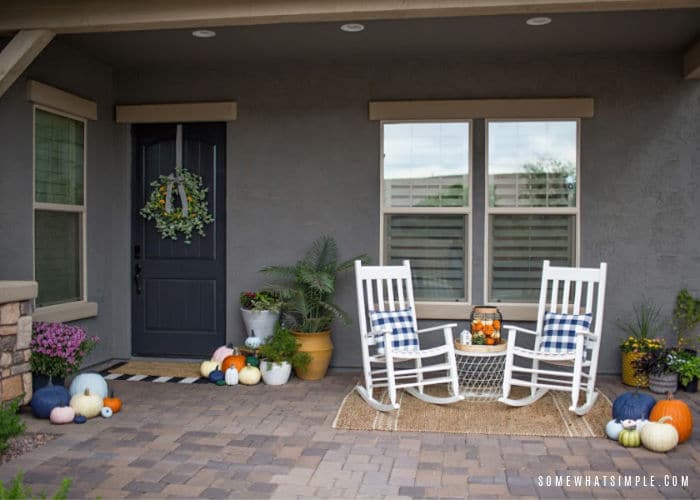 Fall Porch Decor
One of the things I love most about our new courtyard is the fun backdrop it provides for holiday decorating.
A few weekends ago, I bought a bunch of orange pumpkins from the grocery store in varying sizes, and the kids and I spent the morning painting pumpkins! It was a fun, simple activity that the kids enjoyed, and it provided some great accessories for our fall porch decor!
Take a look –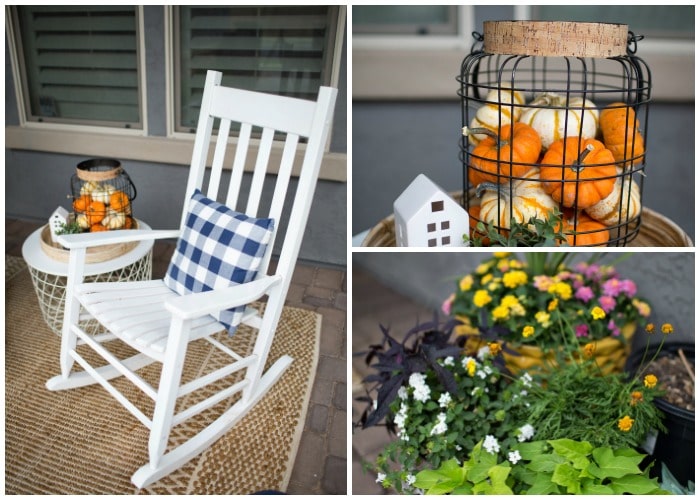 Instead of doing everything your typical orange and black and white, I added some pops of color that compliment the orange and it looks SO GOOD!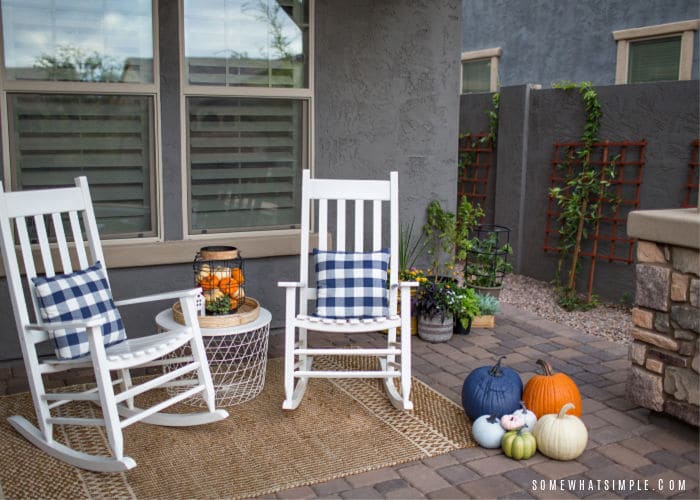 Everything looks fresh and bright and happy!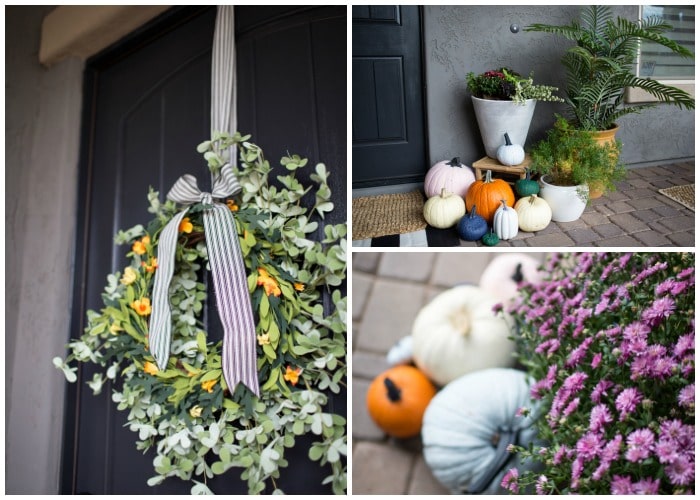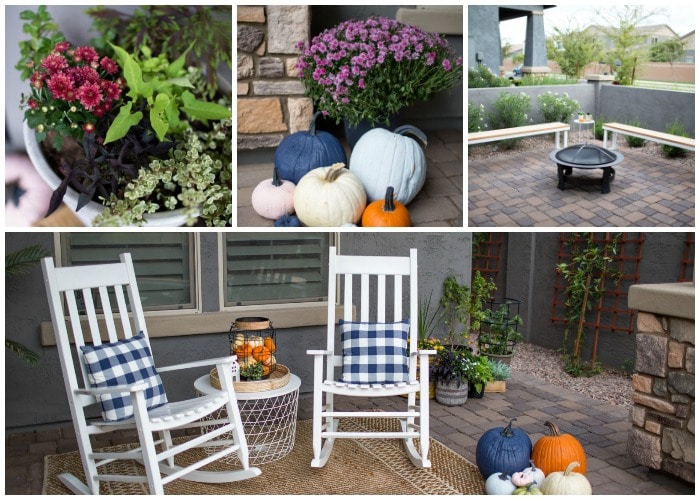 (Let's just see how long I can actually keep the plants alive!)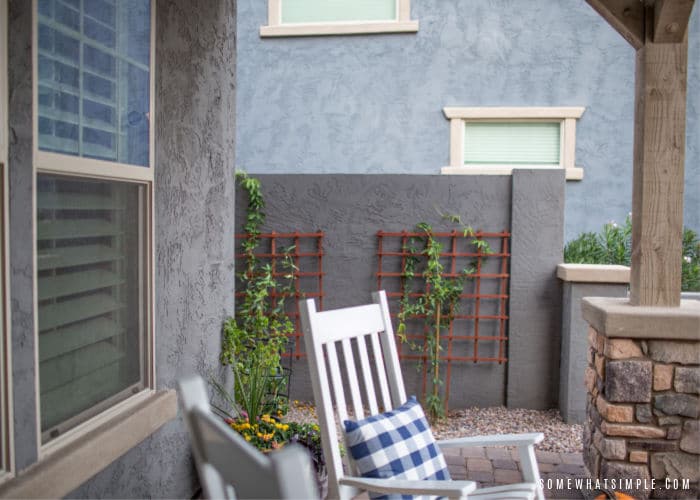 In addition to the colorful pumpkins and plants, we also added an awesome accessory to upgrade our home for sweater weather – the Logitech Circle 2.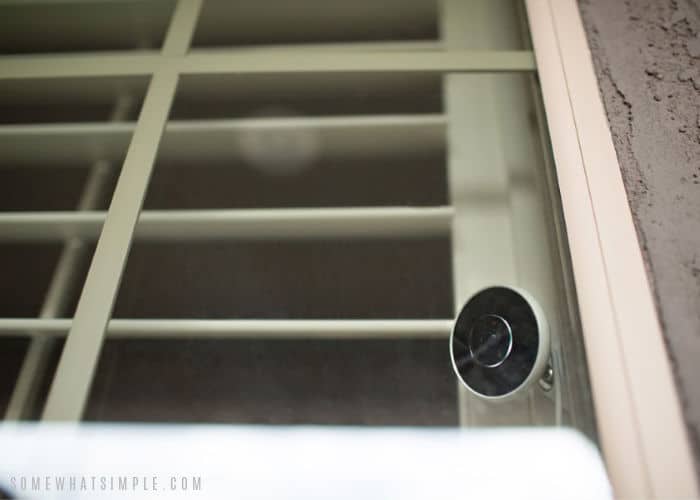 From summer to autumn, the changing season is always a great time to think about updating your security options and incorporate fun fall decor. Days are shorter, nights are colder – and with the Logitech Circle 2 Home Security Camera you can keep an eye on your home, no matter where you are.
Securing Your Home for the Holidays
True Story: A couple years ago, my best friend's home was burglarized while her family was away for the holidays. The thieves ransacked her entire home and took nearly everything of value. The physical cleanup was one thing, but the emotional toll it took on their family was devastating! They felt violated and scared and wondered if they'd ever feel safe in their home again.
In an effort to secure our home, we installed the Circle 2 Home Security Camera. We have been so thrilled with this little camera so far – here is what we love:
Installation and set up was a breeze! I am not very tech savvy, but it literally took less than 10 minutes from the time I opened the box to the time I was able to start viewing the activity in my courtyard. Download the app, sync the unit, mount on the wall. 10 minutes you guys!!!
I love the sleek look and small design. I've seen plenty of other security cameras that aren't as attractive. The Circle 2 is the perfect size and it looks great!
The 180° wide angle camera allows me to see my entire courtyard with the use of just 1 device.
The app is easy to use, and I love that I can monitor everything from my phone. I can "rewind" the footage from the entire day if I need to, and I can "drop in" on the kids playing in the front yard whether I'm upstairs or out running errands. The app on my phone is fantastic!
The Circle 2 can be used with a battery, or you can plug it into the wall. Which is an option I love since I am horrible at changing batteries!
The night vision feature allows us to monitor our home perfectly all night. It's crazy how clear everything is, even in the dark.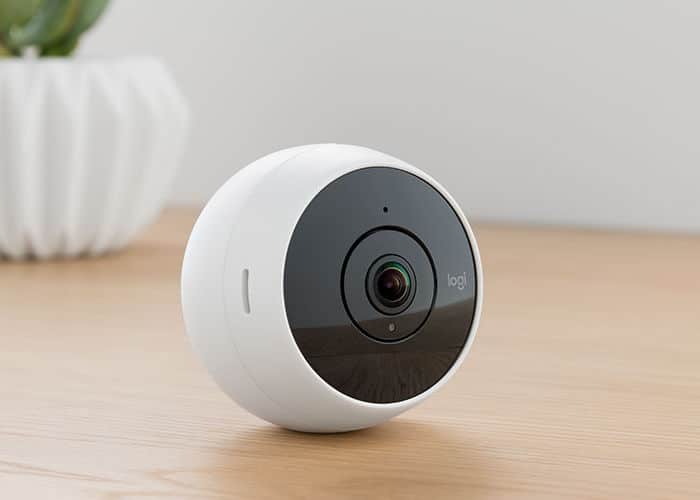 Between trick-or-treaters and the shorter days, it's always good to secure your home and the areas around it. Whether it's keeping a watchful eye inside or outside your home, or just checking that your Amazon package arrived on the porch, the Circle 2 is the perfect way to upgrade your home this holiday season!
Find specs and details about the Circle 2 Home Security camera HERE.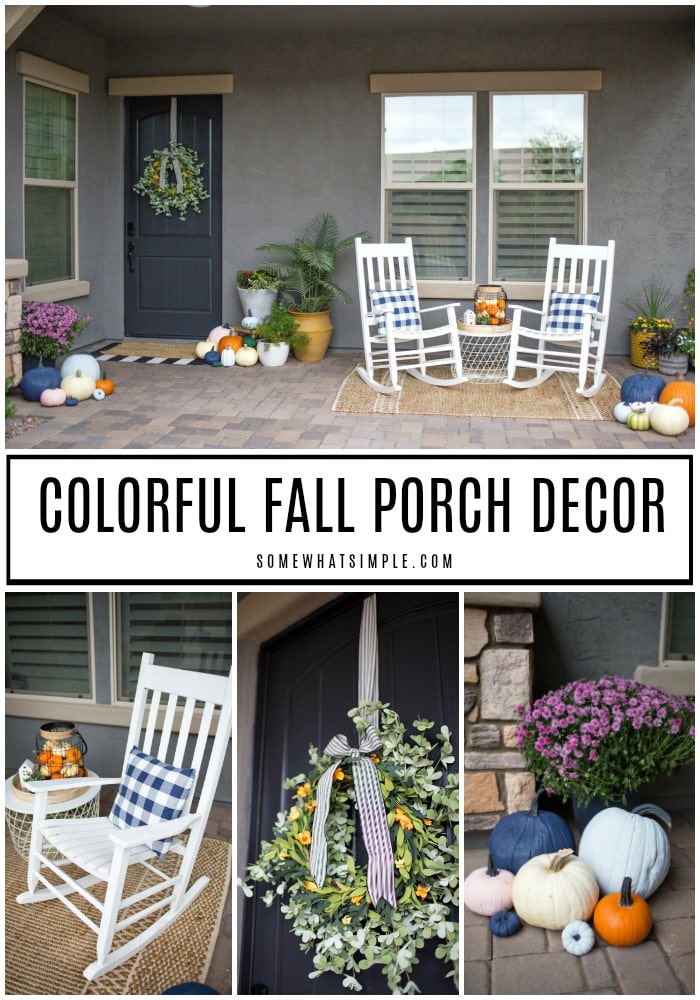 This post is in partnership with Logitech. Thank you for supporting our sponsors so we can continue to provide content to SomewhatSimple.com.