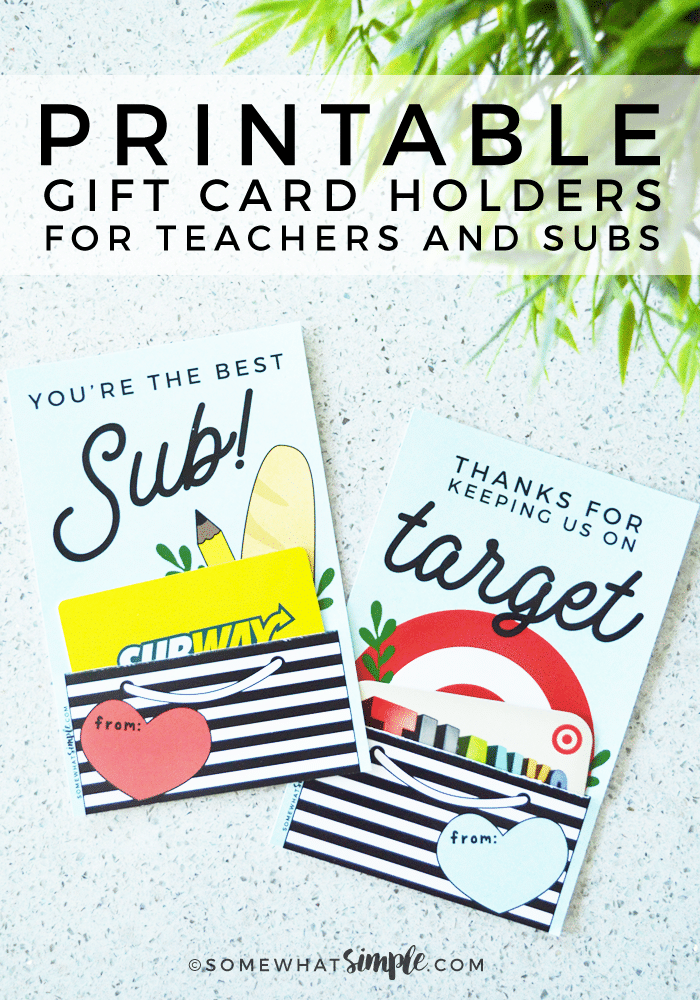 These adorable gift cards for teachers and substitutes are a great way to show those teachers you love a little appreciation!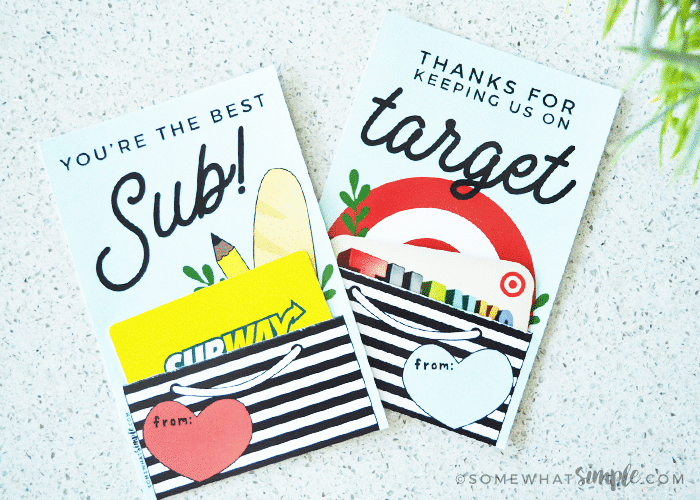 Teacher Gift Card Ideas
My daughter's 1st grade teacher had a baby earlier this year and while she was on maternity leave, the class had an AMAZING substitute teacher for 6 weeks. I wanted to get her a gift card or something special, so I went to the store to see if anything sparked my interest. This is what I came up with: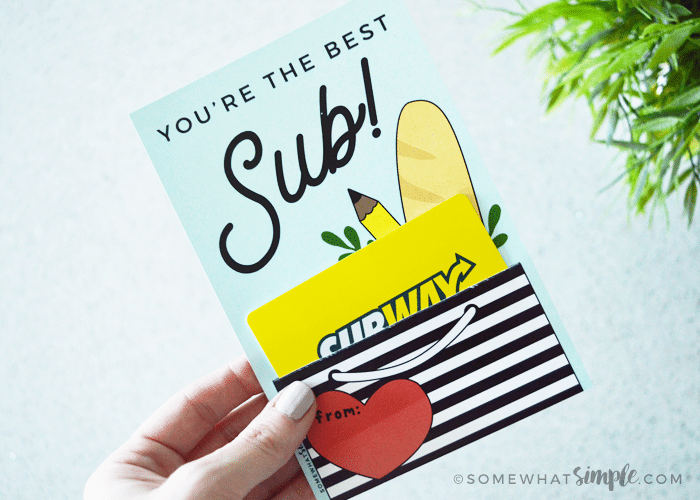 I also thought a Target gift card would be extra special, so I gave her both! It was an easy gift that was also pretty unique. Want to make your own? Of course you do! Here is how:
gift cards for teachers
supplies:
gift card printables
scissors and/or paper cutter
tape
pen
gift cards
directions:
First, print off our darling gift card holders, and then cut them out with scissors or a paper cutter.
With your scissors, score along the top of the image of the bag.
Place the gift card through the slit you just made, and secure with tape on the back.
Write in, or have your child write their name inside the heart.
Make a teacher's or substitute's day!!
I had my daughter sign at the back for her and I wrote a simple thank you message as well. My daughter loved giving her teacher something special on her last day.
Simple, EASY idea, but thoughtful- right? 🙂
Ready to download your own gift card holders?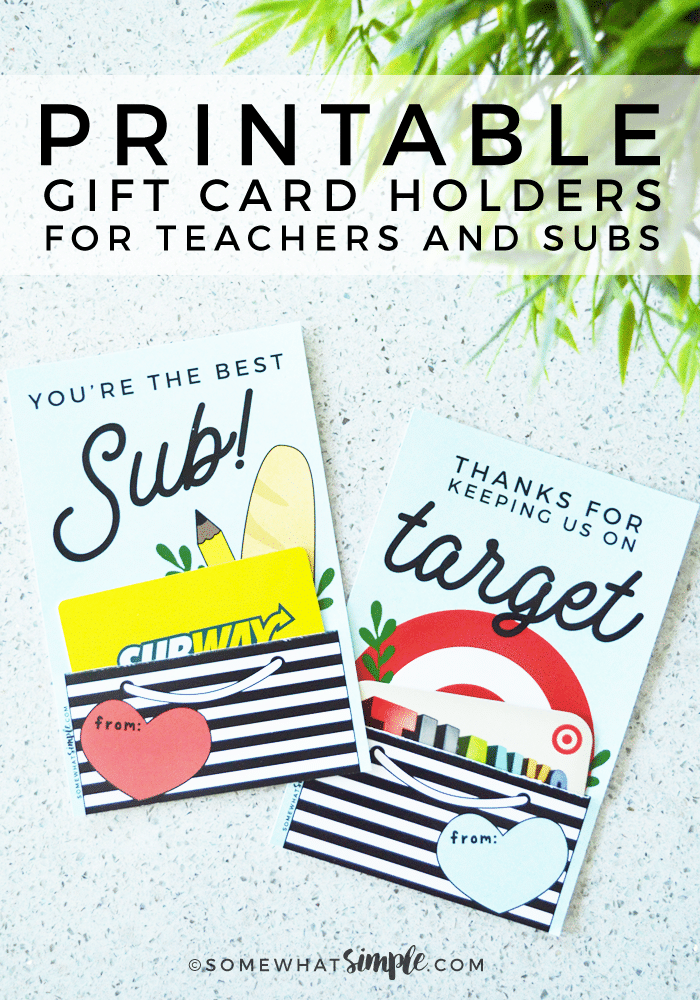 Happy Gift Giving!!