Custom furniture design has never been so easy or fun! Here are all the details on the sofa and space I designed for the La-Z-Boy Design Dash.
This post is in partnership with La-Z-Boy. All opinions are 100% my own.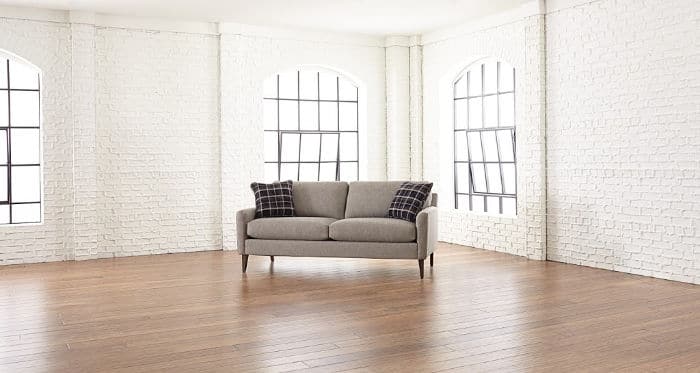 Furniture Design
Whether your style is traditional, modern, rustic or industrial, the sofa you choose for your living room not only finishes off your space, it defines it!
Last week I shared all the details on the AMAZING La-Z-Boy Design Dash. (Click to read all the DESIGN DASH details.)
I received so many questions and comments about the room I designed, (because it is AMAZING) so I decided I'd spill all the furniture design details here in this post. Are you ready?
Designing a Custom Sofa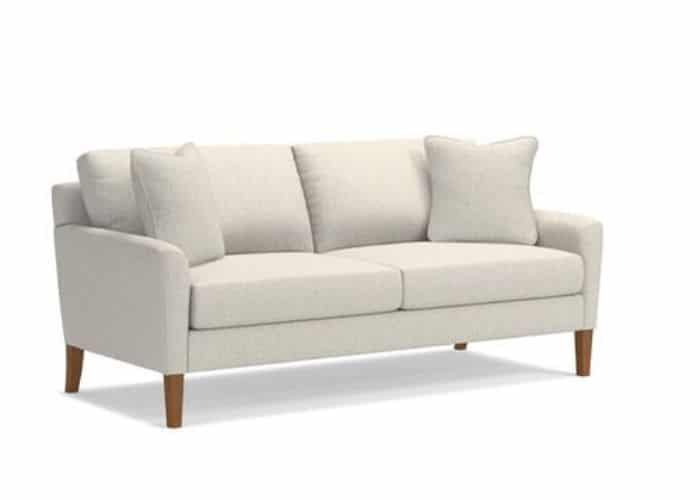 A few weeks before Design Dash, each of the 8 bloggers were asked to go to our local La-Z-Boy showrooms where we would customize a sofa from the new Urban Attitudes line.
I was assigned the McKinney sofa, and while it first appeared to be a bit more modern than I like, I knew that I could warm it up and make it look amazing if I picked the right fabric.
And so I did just that!
Pause here for a minute. Did you know La-Z-Boy has over 900 fabric and leather choices and you can customize every detail? (I had no idea!!!)
Staying true to my style and true to the fact that I have 5 kids, I chose to go with a gray fabric with a linen-like texture. I have a dark gray sofa with texture in our Teen Hangout, and it has done miracles hiding all the stuff that gets eaten and spilled on that sofa!
And while I wasn't anticipating a random family of 7 to sneak into the warehouse and have a party on my sofa, choosing a gray fabric just seemed natural to me, so that's what I went with!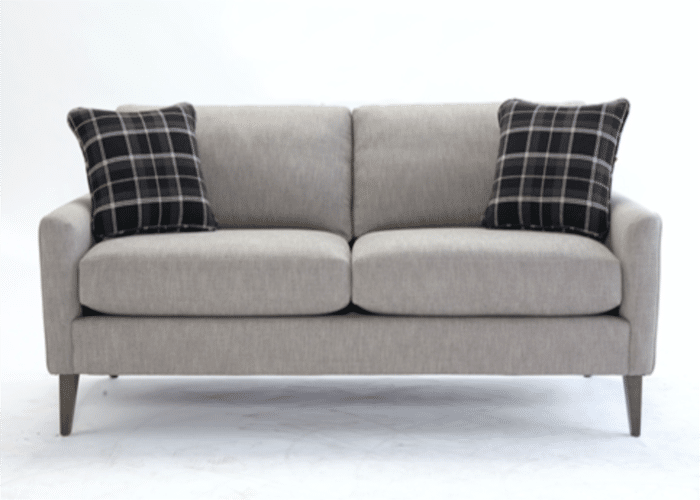 The gray fabric I chose is called Primetime Graphite and the black plaid pillows are in the print called Toggle Fog.
I have to tell you, I was so impressed with the showroom! Julie, the amazing La-Z-Boy designer, helped me pick out the perfect fabric for my sofa and pillows. She was so kind and had great insight and advice on all the options available. As I added each detail to the sofa, I was able to see on a big TV screen exactly what it was going to look like – the fabric, the piping, the legs, the pillows…. it would probably have been so overwhelming without her!
And seriously, how amazing is this room???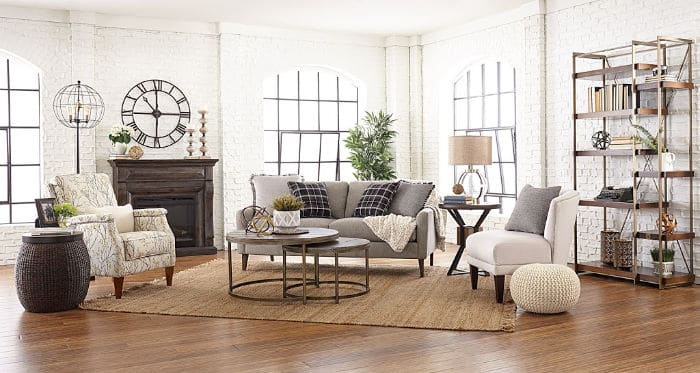 If you want details on ALLLLLLL the La-Z-Boy products I used in my space (chairs, pillows, coffee table etc.) download and print the following PDF and take it with you to the La-Z-Boy showroom –
If you are in the market for some new furniture, stop by La-Z-Boy! The beautiful pieces of furniture and all the fun accessories made the entire Design Dash so much fun, and I'm thrilled to have been a small part of it!