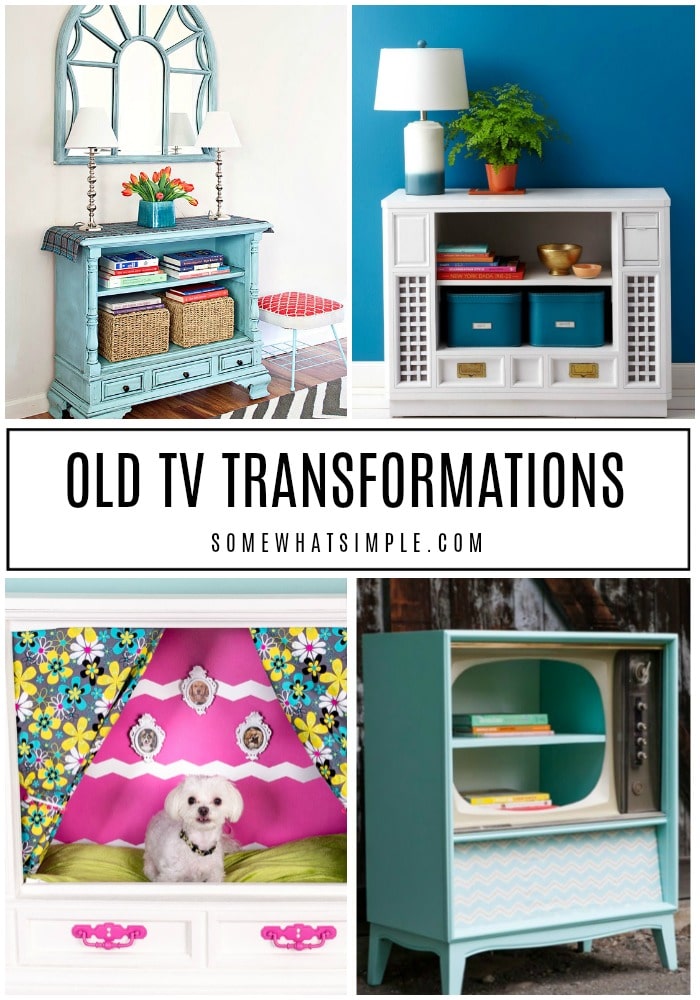 Turn your trash into treasure and upcycle your old TV with these 5 inspiring TV projects!
Looking for a few more weekend project ideas? Here are a few of our favorites- What To Do With an Old Tire, How to Reupholster, and How to Make a Cinderblock Bench.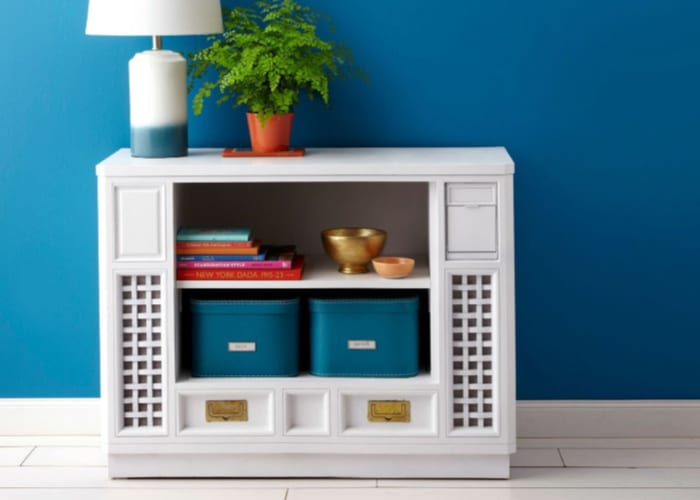 Upcycle Your Old TV
I LOVE a good before and after transformation, and I especially love turning something that was sitting on the side of the road into something useful and pretty. All five of the TV projects I am going to show you today have taken an old tube television that was destined for the dump and turned them into functional shelves, play equipment, and gorgeous pieces of furniture. Without further delay, take a look at these stunning transformations –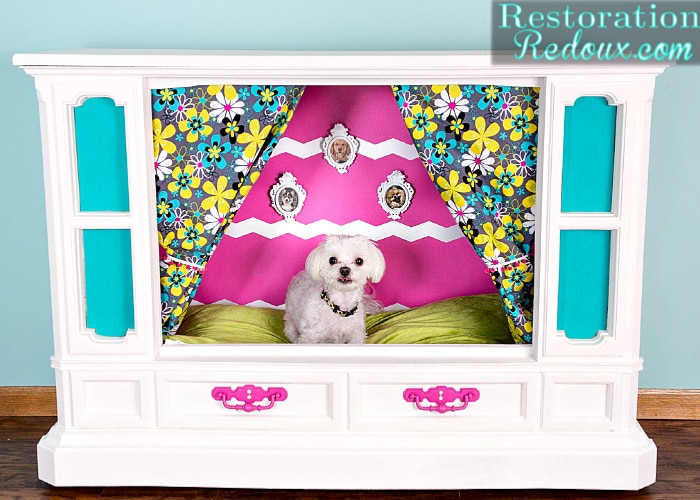 Tube TV Turned Dog Bed, from Daily Dose of Style
Gutted, painted and redesigned – have you ever seen anything cuter?! Shanna turned this free garage sale find into the perfect place for her little princess!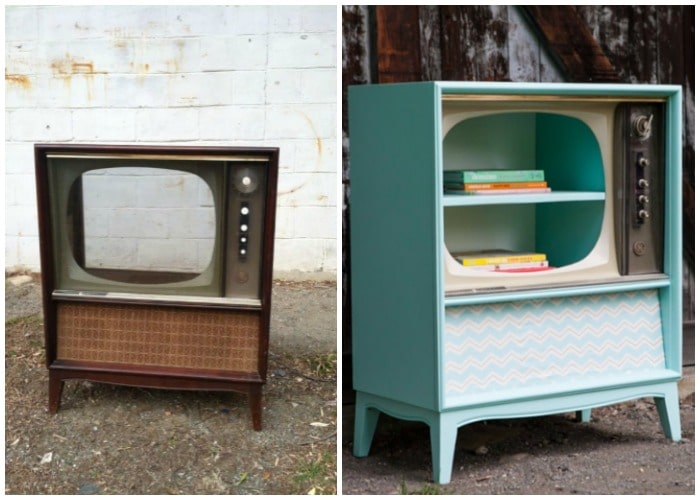 Console Table from a Vintage Television from Funcycled
Sarah and John built a shelf inside this darling retro TV and then added a back to make it function as a small bookcase. Wanting to keep the retro vibe, they ordered new knobs from ebay, attached fabric on the front where the speaker is and painted it aqua. I LOVE this transformation SO much!!!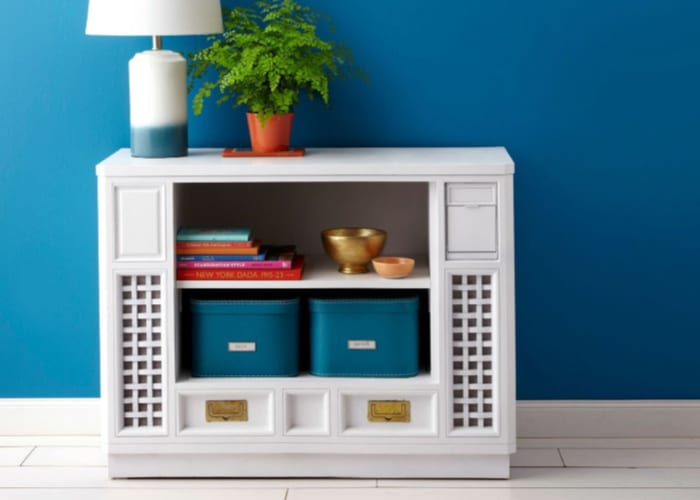 TV turned Sturdy Bookshelf, from Women's Day
These old-school TV cabinets were built to stand the test of time. Add a simple shelf and yours will be a prime piece again!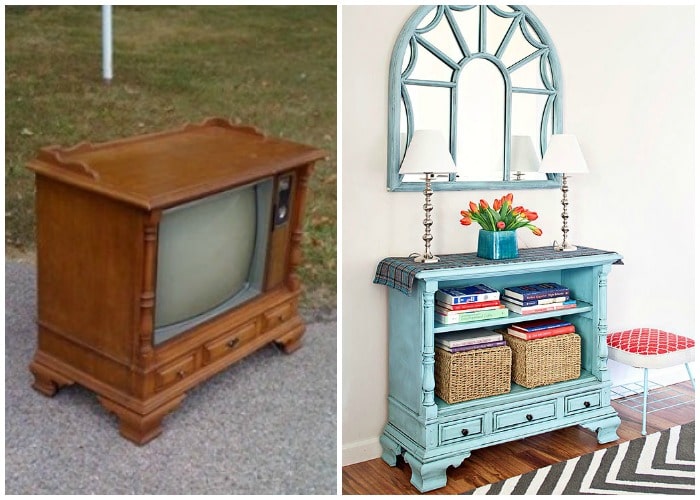 Console Table from a Vintage Television, from Infarrantly Creative
One of Becky's famous Roadkill Rescue projects, this vintage television was found laying curbside just begging for a second life! The night before trash day she hauled it home with a big vision of turning it into a console table for the entryway. With some simple cosmetics and the addition of a small shelf, I think this entry way table looks absolutely amazing!
TV Entertainment Center into a Play Bakery, from My Simple Obsession
A $30 Craigslist entertainment center find turned into a play bakery, complete with pretend cake pops, pretend cookies, and pretend sprinkles!
There you go! Aren't these projects AMAZING?!?!