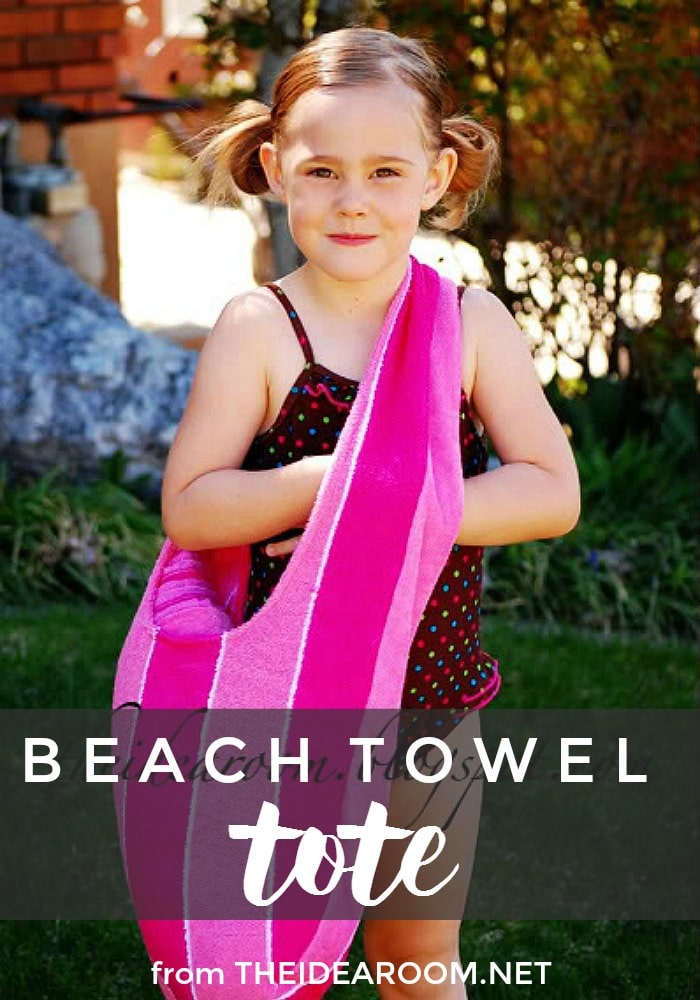 This beach towel tote is the perfect bag to take to the pool and beach this summer!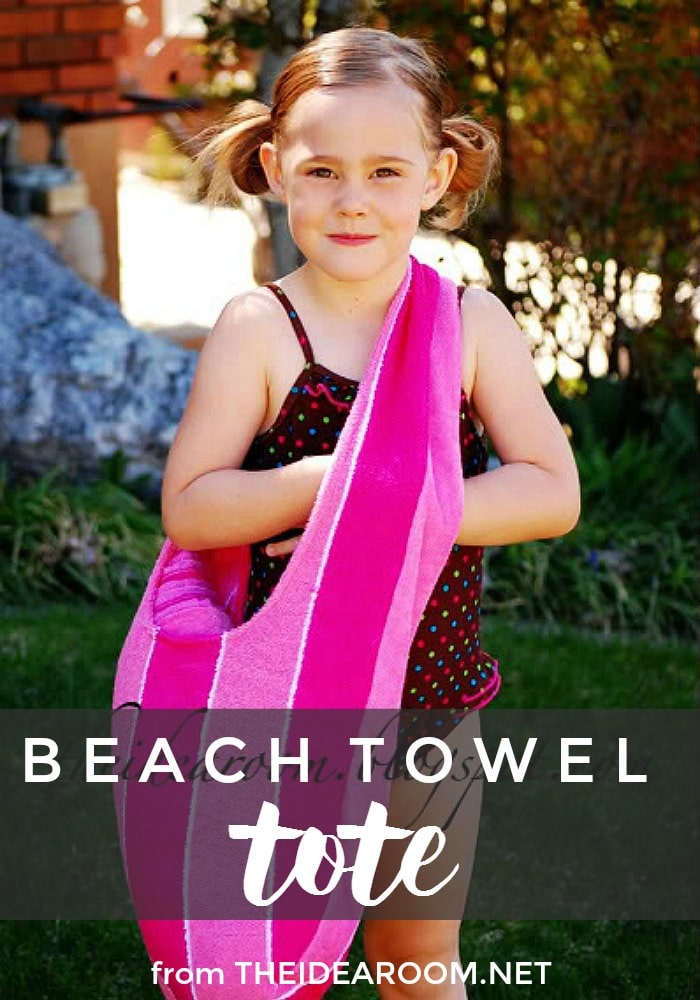 If you're tired of packing EVERYONE'S stuff to the pool, it's time to make your crew their very own towel tote to carry their essentials! These totes are perfect for carrying swim towels sunscreen, goggles and more! I've seen similar bags in the store, but they can cost a pretty penny! Today I am providing you with a tutorial to make one for more than half the price!
Beach Towel Tote
SUPPLIES –
1 beach towel* (I found mine at Target for $5.99.)
scissors
sewing supplies – machine, thread, straight pins etc.
velcro (I do not recommend sewing on sticky back velcro because it really messes up your sewing machine needle).
*The beach towels I used were 30 in. x 60 in. and I could make 2 swim bags out of 1 beach towel. If your towels measure differently you will have to adjust your measurements accordingly. Here is a picture with the shape and measurements you will need: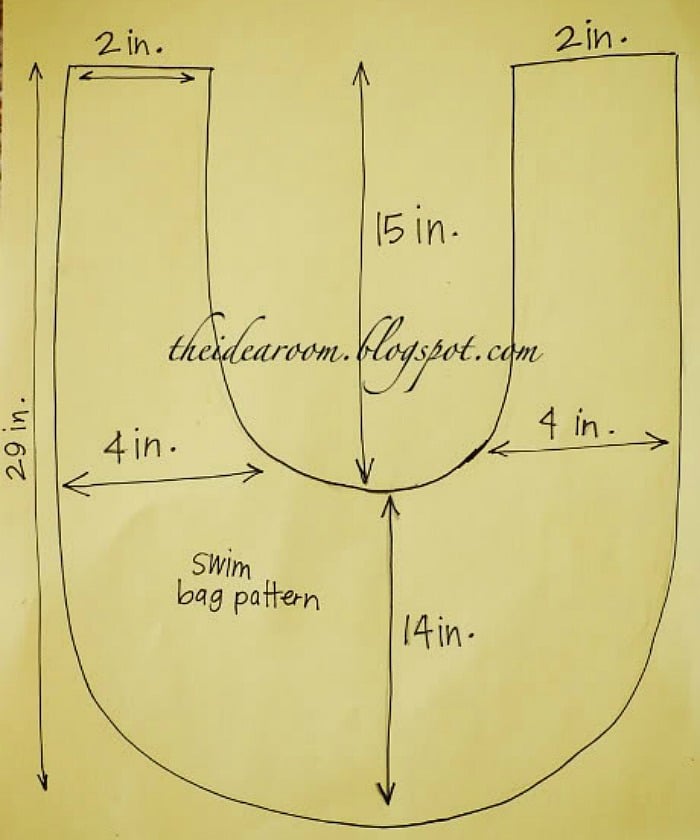 DIRECTIONS –
Cut out two pattern pieces on one towel. (Save the rest of the towel for another tote!)
Pin your two pieces of cut material together with the right sides facing each other.
Sew both sides together starting on the outside top edge all the way around the outside of the bag to the other side. (Do not sew the inside or the tops of the U shape yet). I used a 1/4 inch seam allowance.
Turn bag right side out and the top of the inside of the bag should still be unsewn. Turn the seams that are unsewn into the bag so that you are making a hem line all the way around the top portion of the bag. I turned mine in about 1/2 inch so that your sewn portion will be inside the bag. Make sense?
Your bag is now all sewn except for the shoulder strap. Pin the shoulder straps right side together and sew.
Now, cut two pieces of velcro and sew around each piece onto one side of the middle of the bag where you would like them to attach to one another. I did mine just below my seam for my hem.
After my bag was all sewn, I went back and sewed a heavy duty zig-zag stitch close, but not on, my straight stitch. If you haven't noticed, terry cloth unravels easy and is messy. Because I do not have a surger, I wanted to ensure my bag stayed together and doesn't unravel, the zig-zag held it all into place.
And there you have it! Super easy and cute!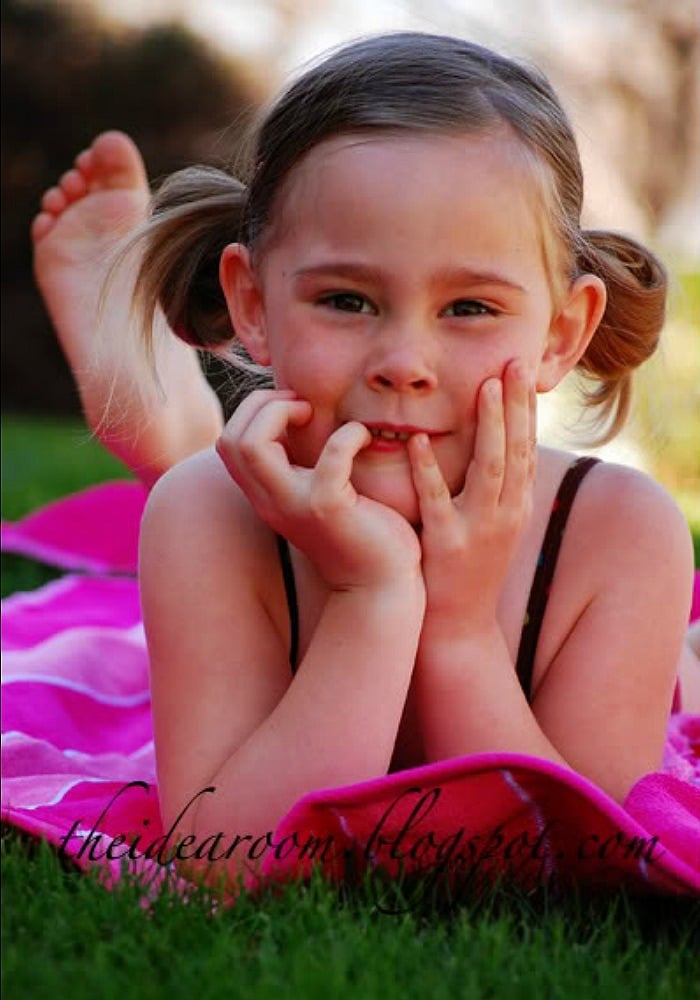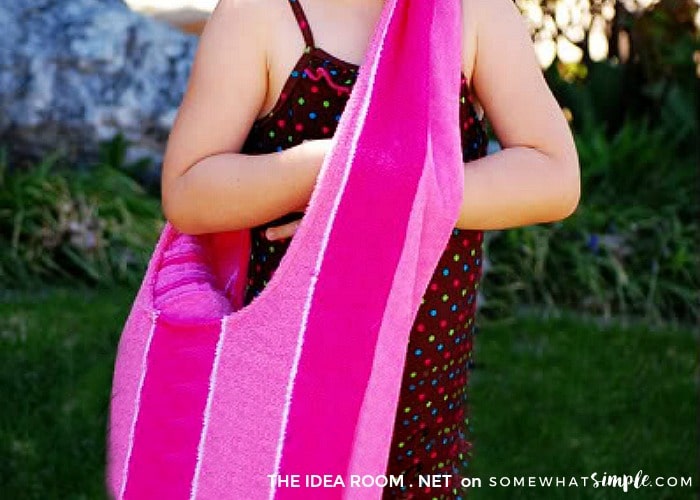 What about the boys?
I know most of the things I have sewn have been girl related, sorry about that, I just have three of them. But since my son wanted something that he could carry his towel in, I decided to make him a drawstring backpack. So if you have boys, that tutorial can be found here.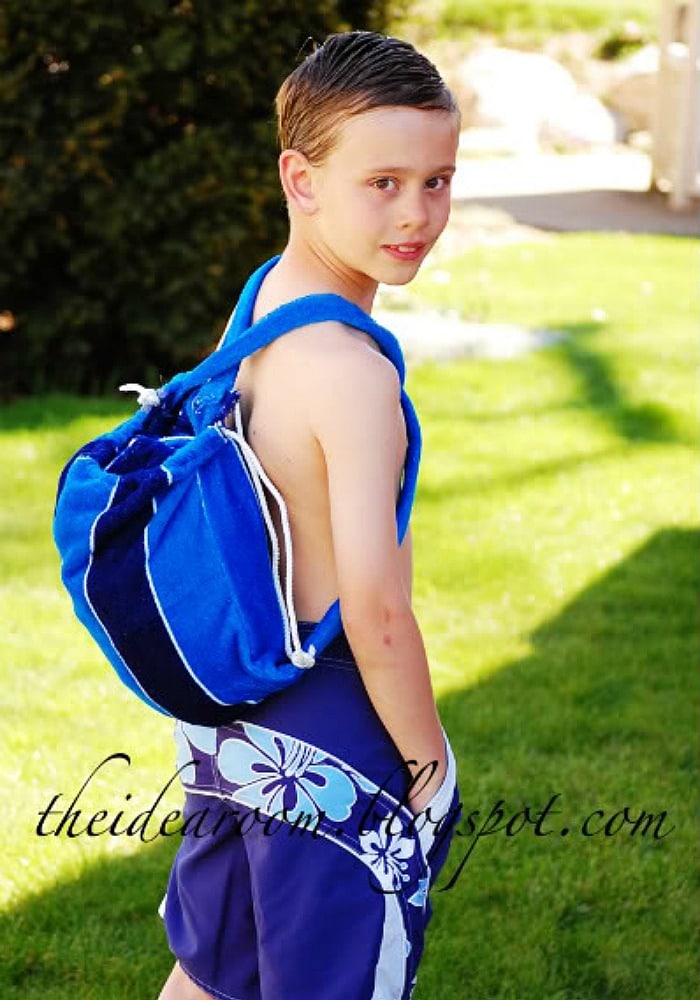 Have a happy and safe summer!
ABOUT THE AUTHOR – My name is Amy and I can normally be found over at The Idea Room. I am really excited to be able to take a little spot here today and share with Steph's readers a fun tutorial, just in time for summer!
This post originally published as a guest post on Somewhat Simple in May 2010.