Time to start the new year with a fresh start and new printable calendar! Our free 2018 calendar template has a simple design that fits perfectly in a notebook, so you can start off the new year fashionably organized!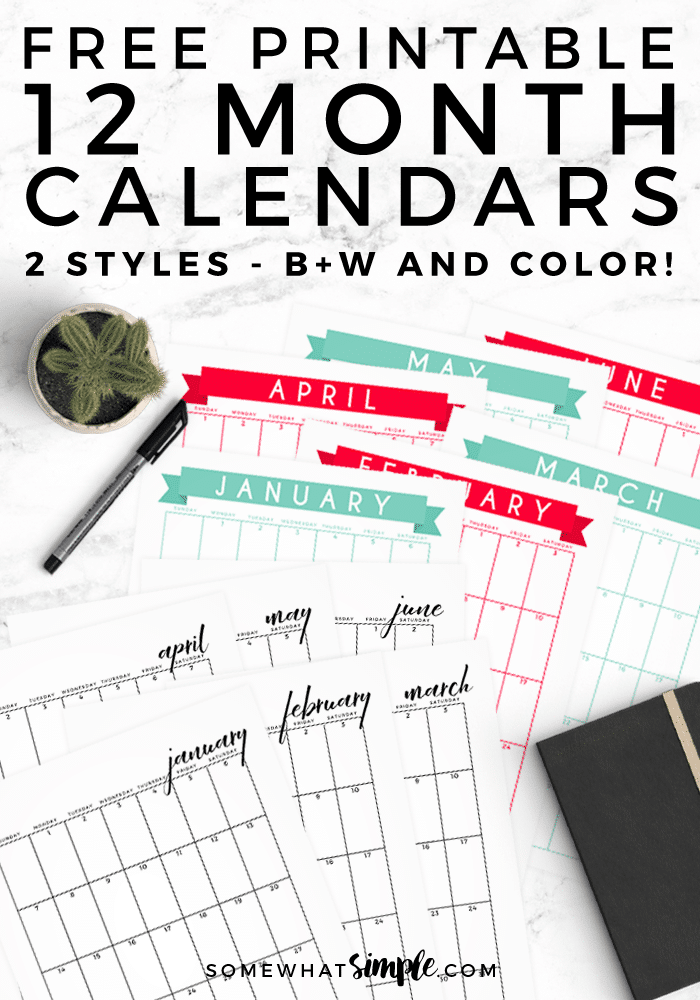 Simple + Free Printable Calendar – 2018 Calendar Template
It's the beginning of a new year and I love the opportunity of a fresh start! Get back into your daily routine and stay organized with this handy little calendar as your sidekick!
I put my calendar in a 3-ring binder, so I prefer it to be in a vertical format – which is sometimes hard to find! I personally don't like having to flip my entire notebook around to see events and write down appointments, are you with me on this? 🙂 So we created this calendar with that in mind, and I seriously love it!

MY LATEST VIDEOS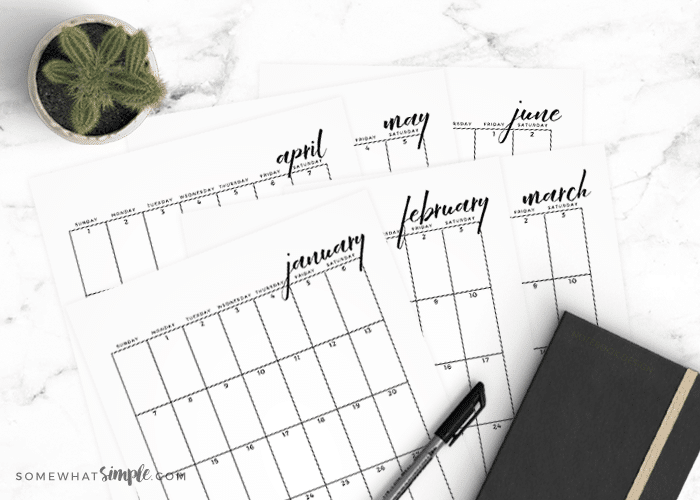 And can we talk about the TWO designs of this year's calendar? We created 2 different styles, and made one in color and one in black and white – so pick your favorite! (You can print the colored version in black and white by changing your printer settings).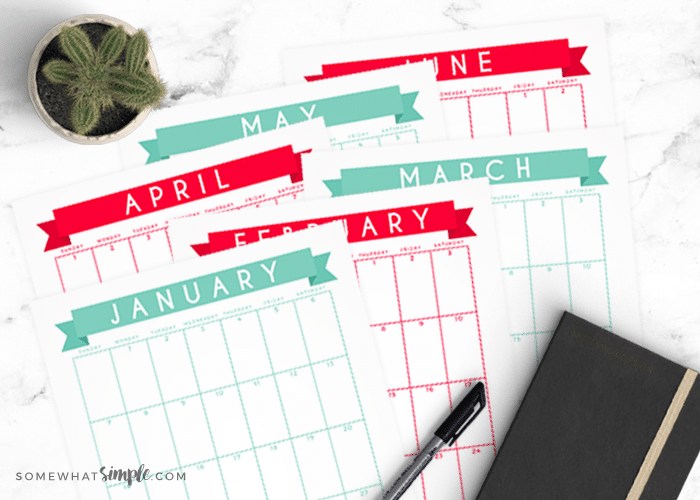 Click the link below to grab the Calendar Printable of your choice –
We love these simple calendars, and hope you enjoy them as well!
(These printables are for personal use only. No part of this printable calendar may be recreated and/or sold digitally or physically. Please do not claim it as your own. Thanks for understanding!)
Here are a few more ideas we think you'll love –