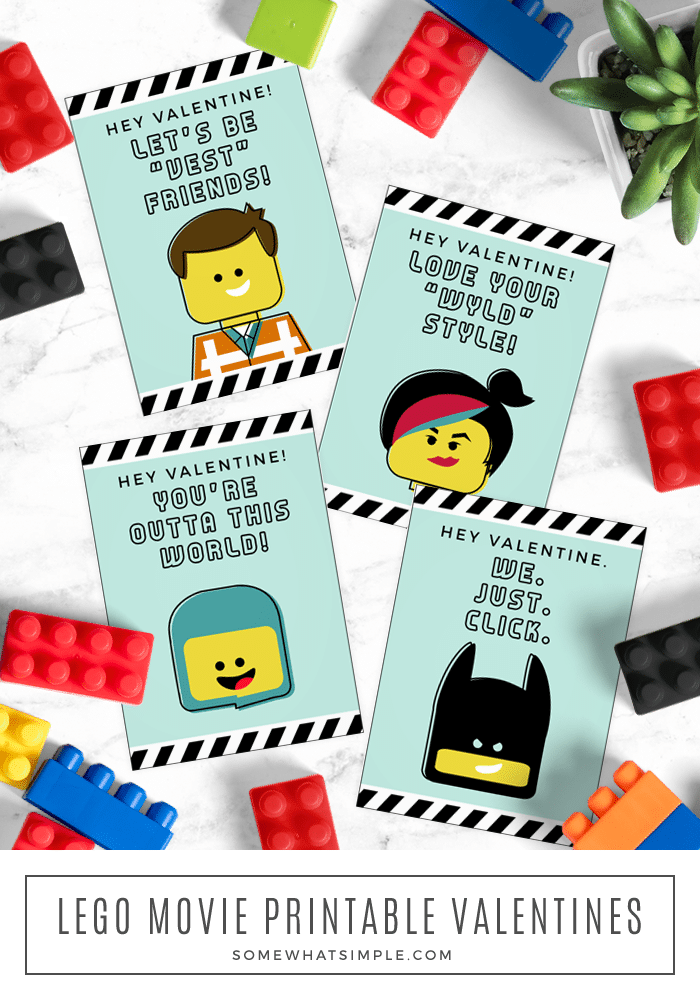 Today we are teaming up with Warner Bros. Pictures to bring you some of the most adorable LEGO Valentine Cards ever!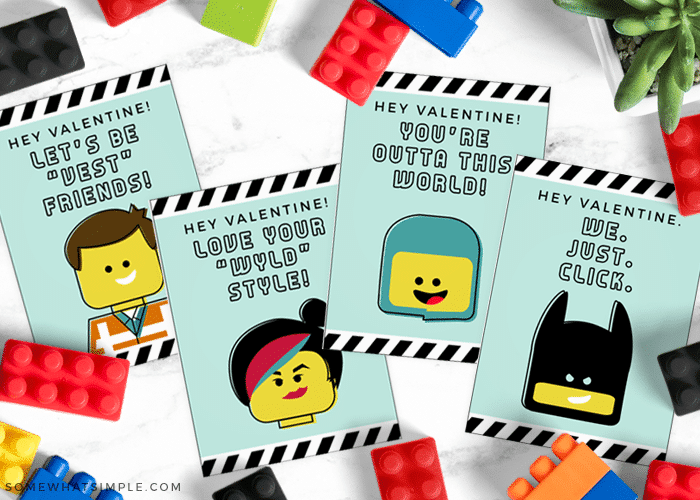 LEGO Valentine Cards Everyone Will Love
If you guys loved the first LEGO Movie as much as we did, then I'm sure you're itching to see the newest addition to the LEGO Movie family- The LEGO Movie 2: The Second Part, coming to theaters February 8th! And to celebrate, we've created these LEGO Valentine Cards that would be perfect for classmates, family members, or friends! Take these one step further, and use them as invites to anyone who would love to go experience this movie with you!
The much-anticipated sequel to the critically acclaimed, global box office phenomenon that started it all, "The LEGO® Movie 2: The Second Part," reunites the heroes of Bricksburg in an all-new, action-packed adventure to save their beloved city. It's been five years since everything was awesome and the citizens are now facing a huge new threat: LEGO DUPLO® invaders from outer space, wrecking everything faster than it can be rebuilt. The battle to defeat the invaders and restore harmony to the LEGO universe will take Emmet (Chris Pratt), Lucy (Elizabeth Banks), Batman (Will Arnett) and their friends to far away, unexplored worlds, including a strange galaxy where everything is a musical. It will test their courage, creativity and Master Building skills, and reveal just how special they really are.


Simple LEGO Valentine Cards
Supplies:
LEGO Movie Valentine Printables (download below)
scissors or paper cutter
LEGOS, LEGO-type candy, etc.
Tape or stapler to attach your card to your valentine treat
Directions:
First, print off as many as you need of our darling LEGO Valentine Cards. Each page includes 4 valentines.
Next, cut out, and make sure to write "from:…" on your cards. If using these as invites, write down all the info you'll need to on the back.
Then attach the cards to your treats, and make someone's Valentine's Day!
Ready to download these adorable LEGO Valentine Cards?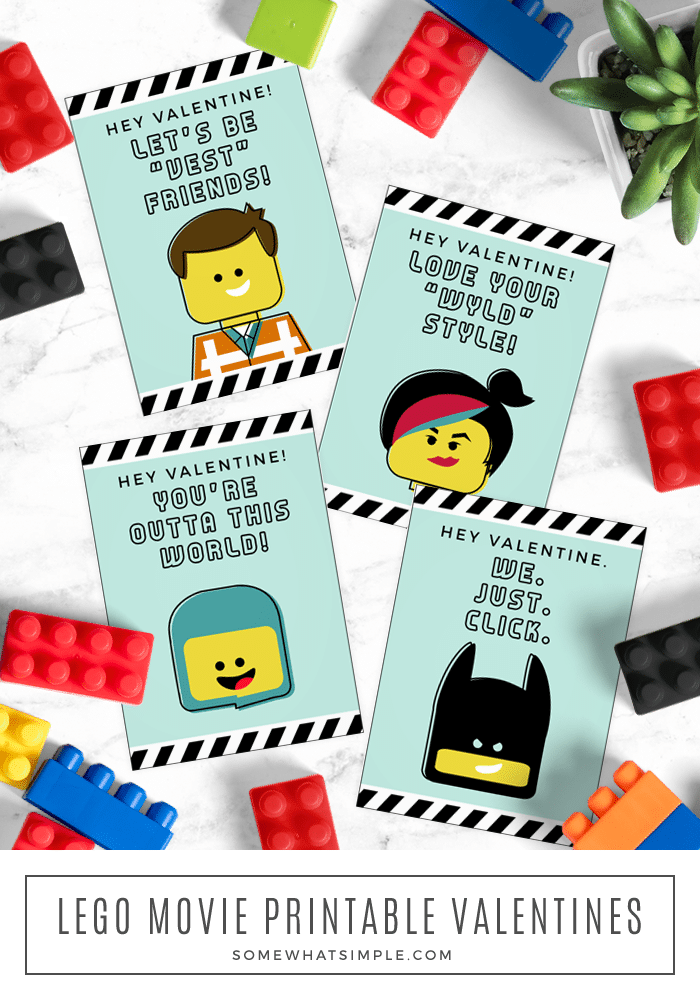 And remember to check out The LEGO Movie 2: The Second Part on February 8th!