Today I'm going to show you how to quickly and easily build your own Lego tray.

One of my good friends, just celebrated her son's 3rd birthday. He's a big Lego fan, so I thought this cute and clever Lego tray would be the perfect birthday gift. I had some scrap wood, paint, and polyurethane already on-hand, so the only purchase I made for this project was the Lego baseplate ($14.99) and the handles ($5.02). Here's how it all went down for me…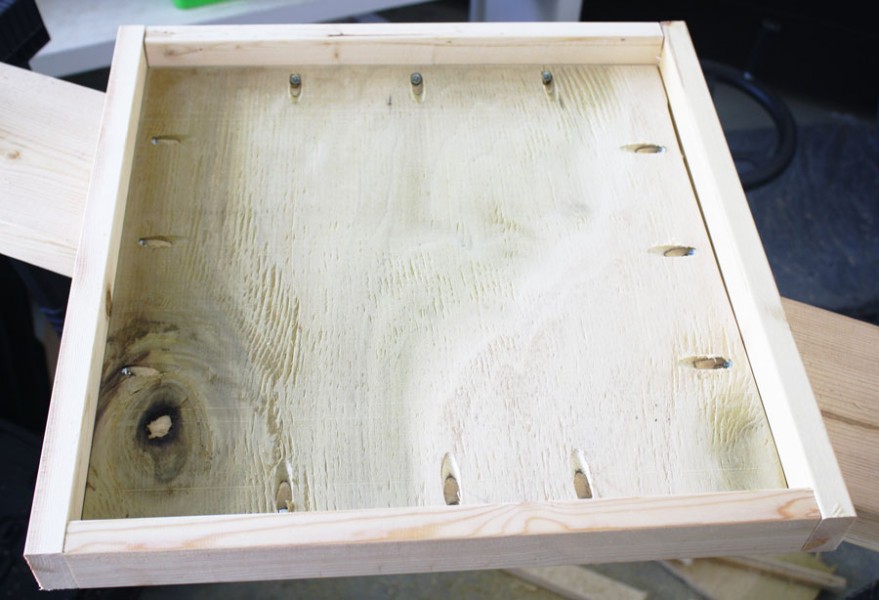 First, I cut 1/2″ plywood to 15″x15″ and 1×2 boards: 2 @ 15″ and 2 @ 16.5″. Then I pre-drilled pocket holes on all four sides of plywood and attached the 15″ side pieces and then the 16.5″ pieces to the plywood. Just to secure the side pieces together, I nailed the corners with 1 1/2″ finish nails, then used a nail punch to hide the nail heads and filled them up with wood putty.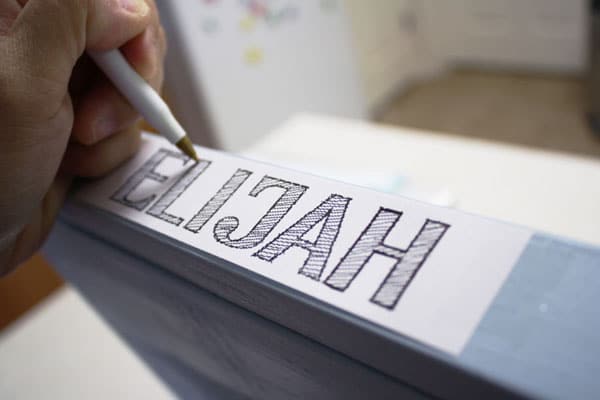 After measuring the center of the 15″ side, I aligned and marked holes for handles on both sides. Then, I pre-drilled holes for the handles. I gave the whole tray a quick sanding, then wiped it down with a damp cloth. I had some blue paint on hand and gave the tray a couple of thin coats. Then, I printed out his name, centered it on the side of the tray, then used a ballpoint pen and traced the letters, creating an indention on the wood.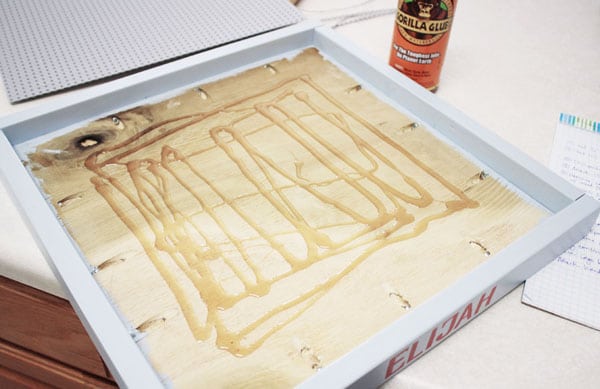 After I painted inside the indention, I sealed the entire piece with a couple of coats of satin polyurethane. Then I applied Gorilla glue to the plywood and attached the Lego baseplate. I weighed it down with some paint cans and let it dry overnight.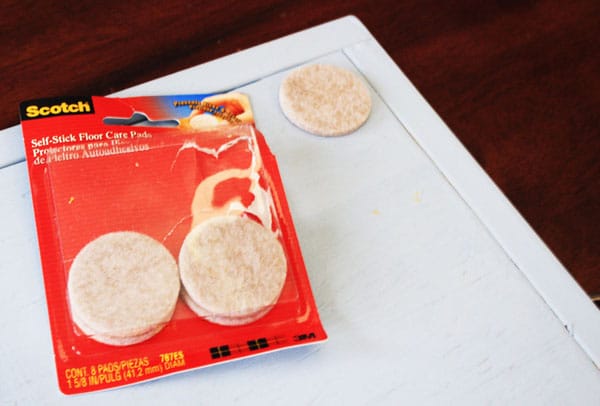 Then I added some felt circles to the bottom, attached the handles, and voila!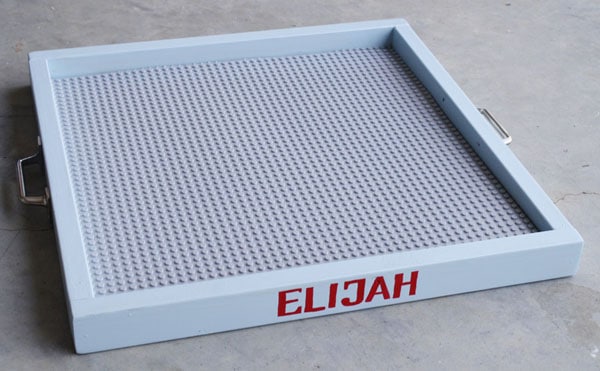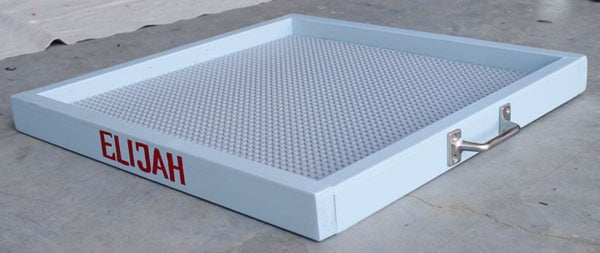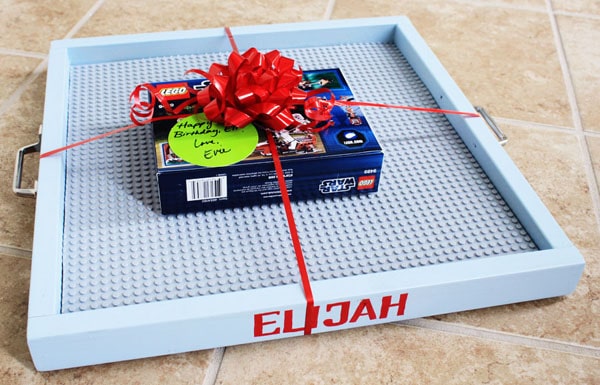 Happy 3rd Birthday, Eli!
ABOUT THE AUTHOR: Hello and happy Tuesday lovely readers! I'm Jen from The House of Wood and I'm so thrilled to share my very first DIY post with you here on Somewhat Simple! Let's be friends, it'll be fun!
Hack Your Routine!
FREE E-COURSE
5 Time-Saving Tips for Crazy Busy Moms