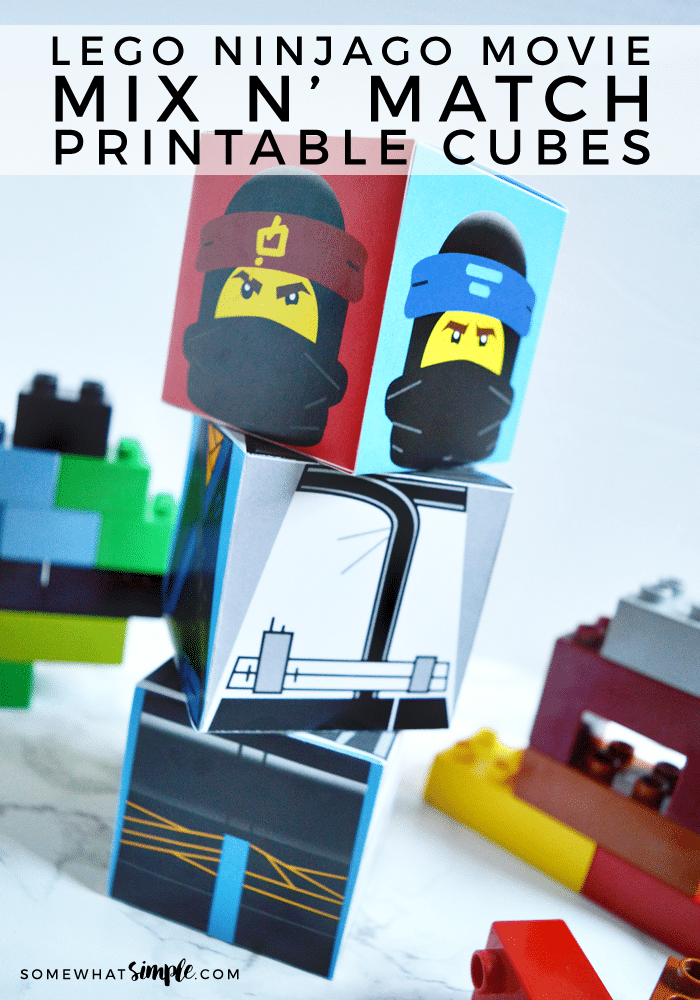 We've teamed up with Warner Bros. Pictures to bring you these adorable Lego Ninjago Movie Mix n' Match Cubes Printables in support of the upcoming animated film: The LEGO NINJAGO movie!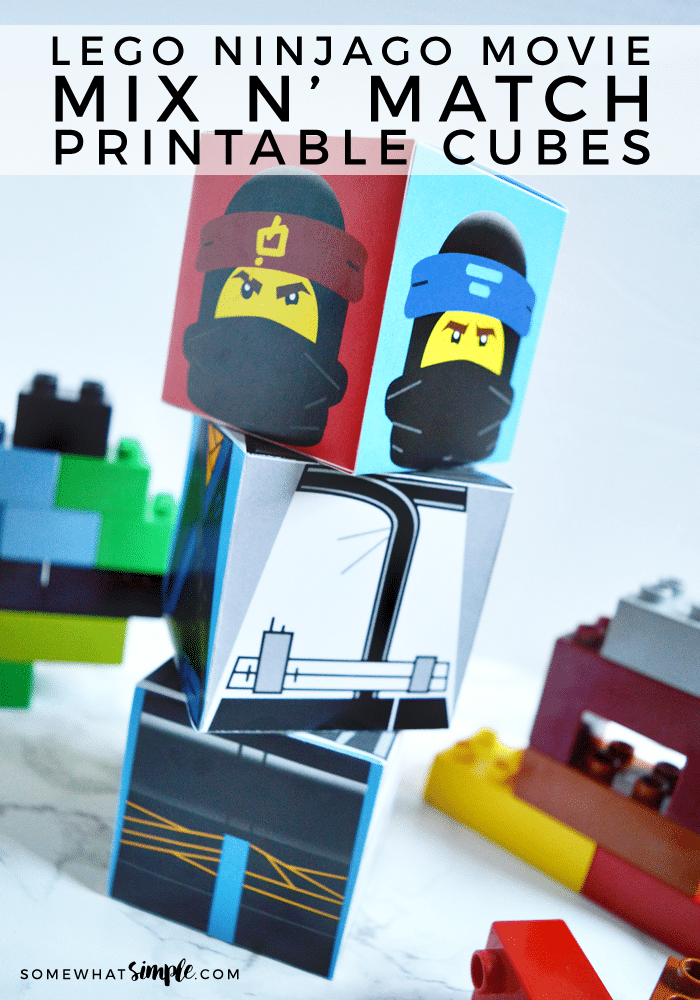 We're super big LEGO NINJAGO fans in these parts. My boys love watching the series, and we've watched the trailer probably a hundred times. #TrueStory So naturally I jumped at the chance to come up with a printable that my boys could enjoy while they (not so) patently wait until we can go see the movie! Think we can make it clear until September 22nd? 😉 We'll see…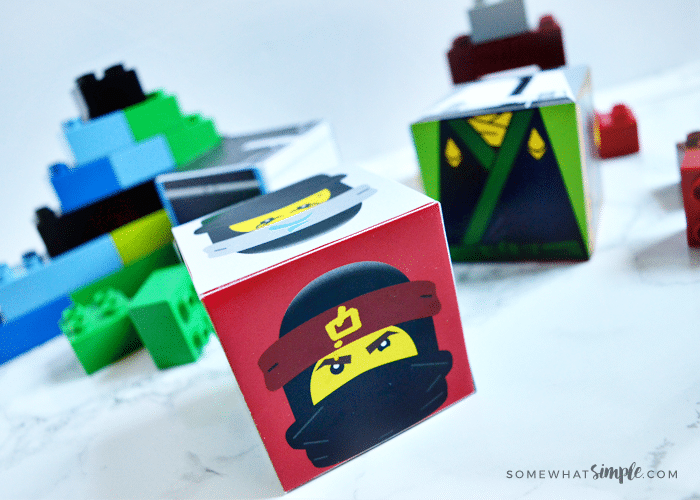 LEGO NINJAGO Movie Mix n' Match Cubes Printables
supplies
LEGO NINJAGO Movie Mix n' Match Cubes Printables (download below)
scissors
glue stick
directions
First. print off our LEGO NINJAGO Movie Mix n' Match Cubes Printables.
Cut out each cube, fold on all the lines, and begin glueing each tab until your piece of paper resembles a cube.
After you've completed all three (heads, bodies, and feet) start building your characters!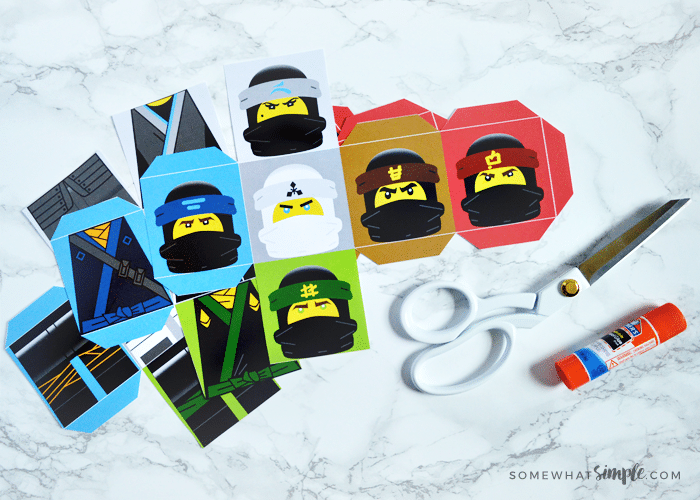 I love how colorful these turned out! And my boys could barely stand eating until I finished so they could start playing with them! My 5 yr old couldn't contain his excitement: "Mom! I LOVE these! Thank you so much! I love it when you make these!" And of course, during the photography process, he kept complimenting me on my picture taking skills. That boy was going to make sure I was all buttered up so he could play as soon as possible. Lol!
We've included all the ninja warriors: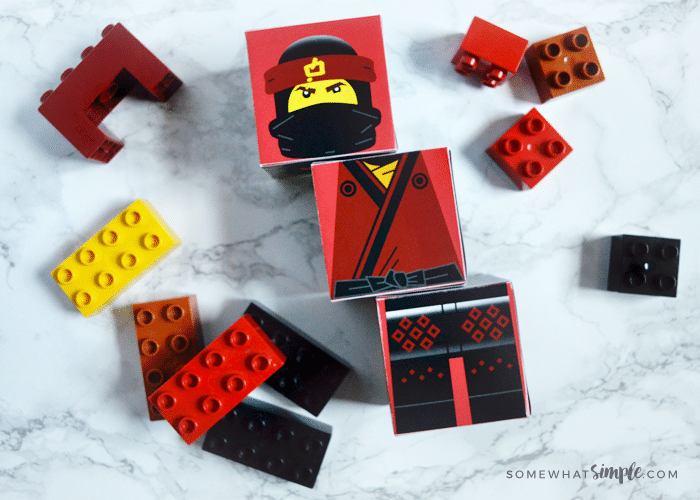 Kai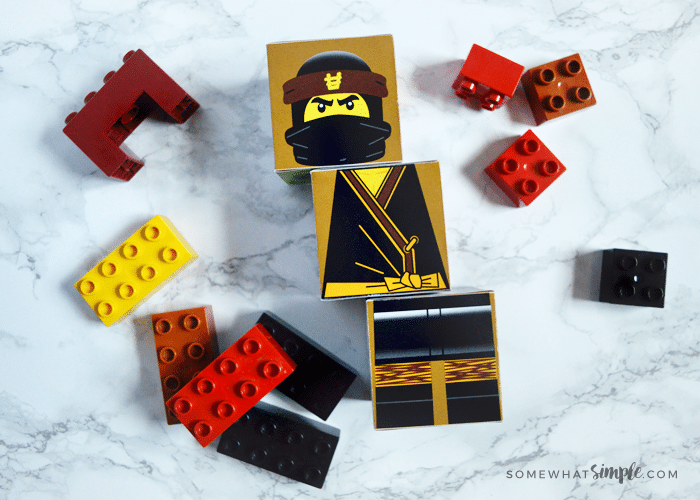 Cole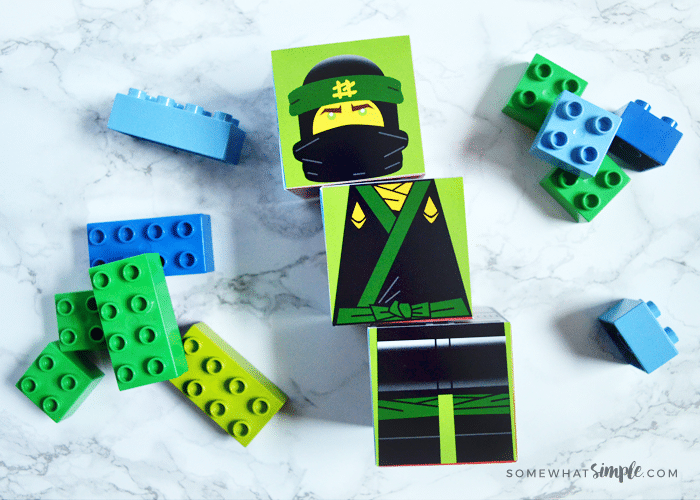 Lloyd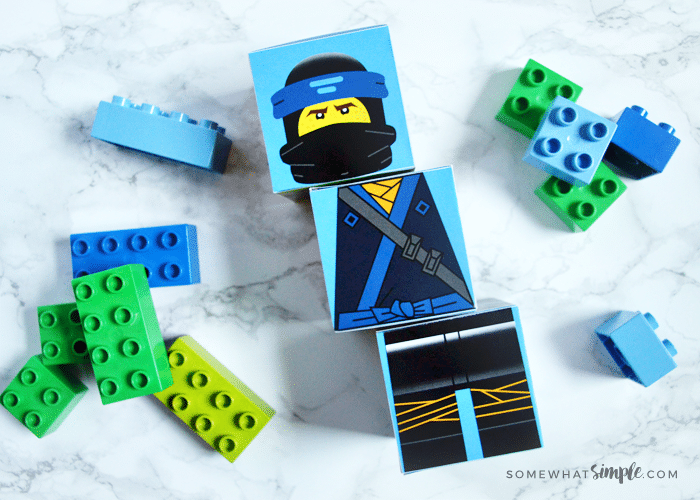 Jay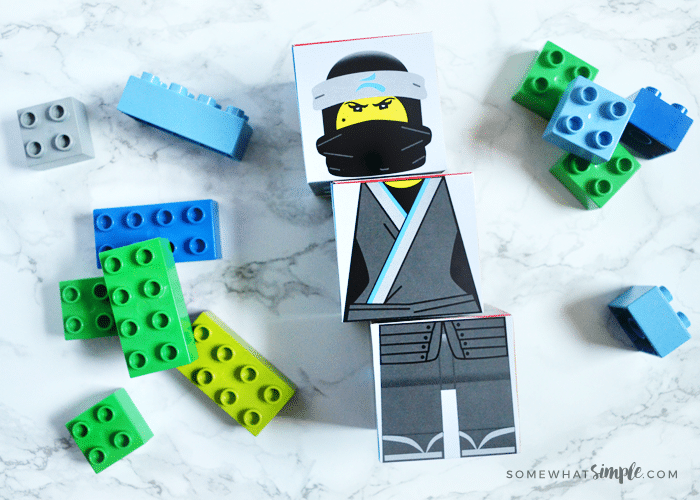 Nya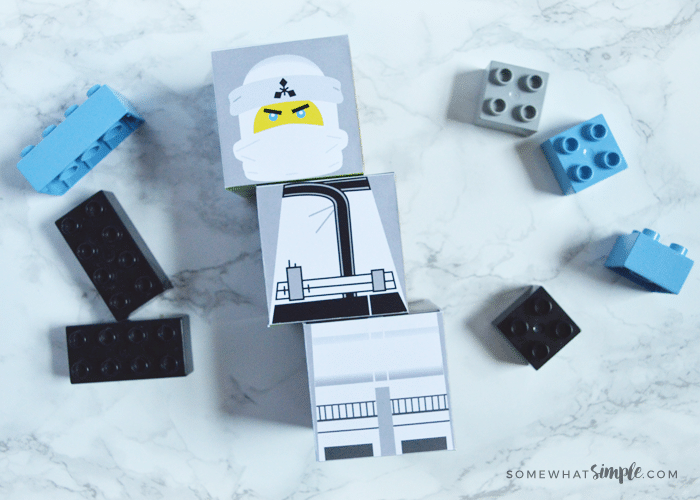 and Zane.
Not sure if you're going to see the movie? I've got two words for you: Jackie Chan. I know. I've peaked your interest, huh. Let me help out a little more: In this big-screen NINJAGO adventure, the battle for NINJAGO City calls to action the young Master Builder Lloyd along with his friends who are all secret ninja warriors. Led by Master Wu, they've got to defeat The Worst Guy Ever (Garmadon). They must learn to check their egos and pull together to unleash their inner power of Spinjitzu. Now you're interested, right?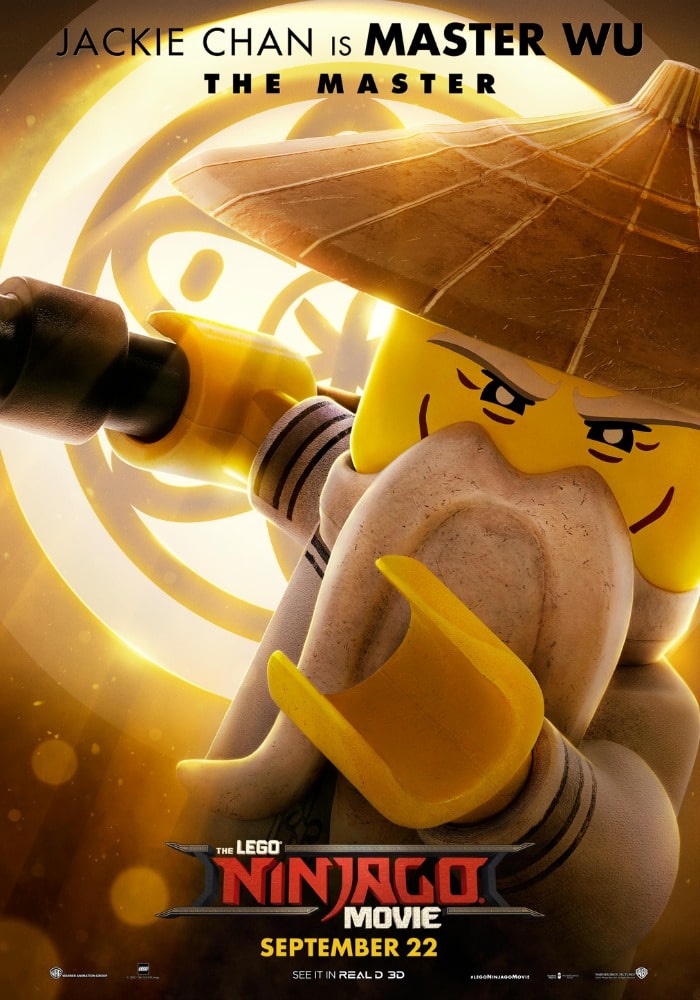 Looking for more awesome LEGO NINJAGO Movie content? Visit the film's website, like on Facebook, andfollow on Twitter or Instagram!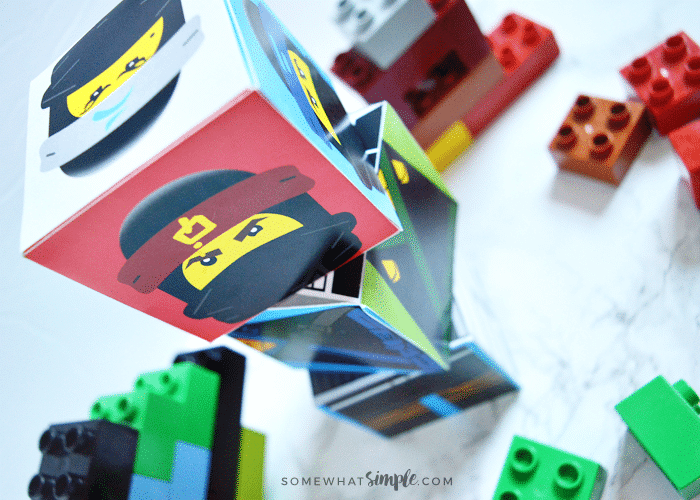 Ready to download and create your own awesome LEGO NINJAGO Movie Mix n' Match Cubes?
And finally, tell us: are your kids huge LEGO NINJAGO fans like mine?
This post is sponsored by Warner Bros. Pictures. As always, all images and text are 100% our own.