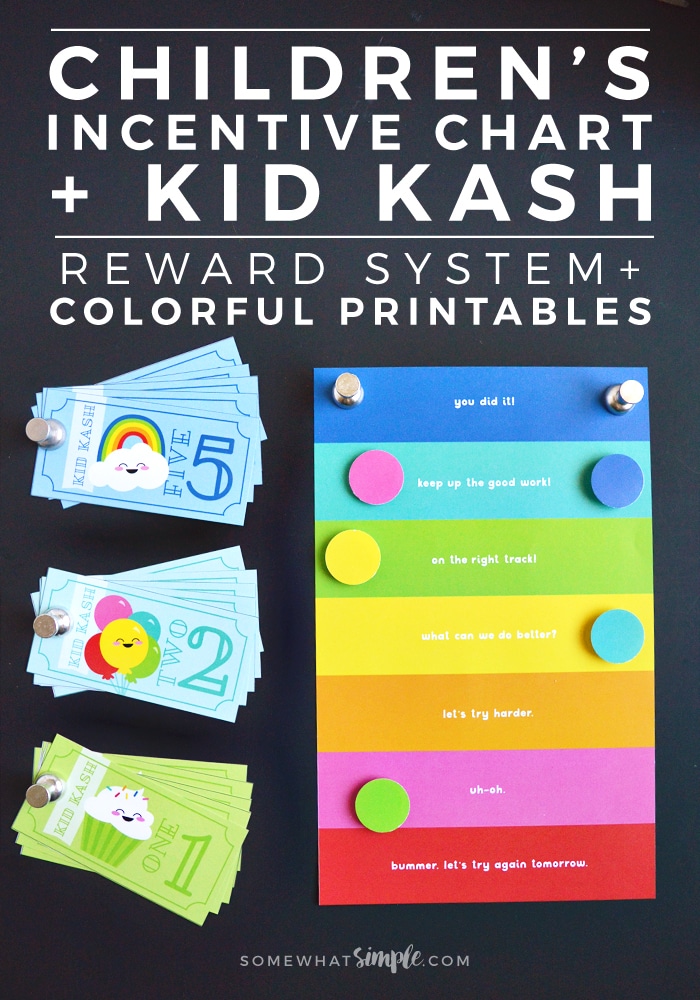 These colorful Child Behavior Chart + Kid Kash Printables are such a great way for kids to visually see how they're doing!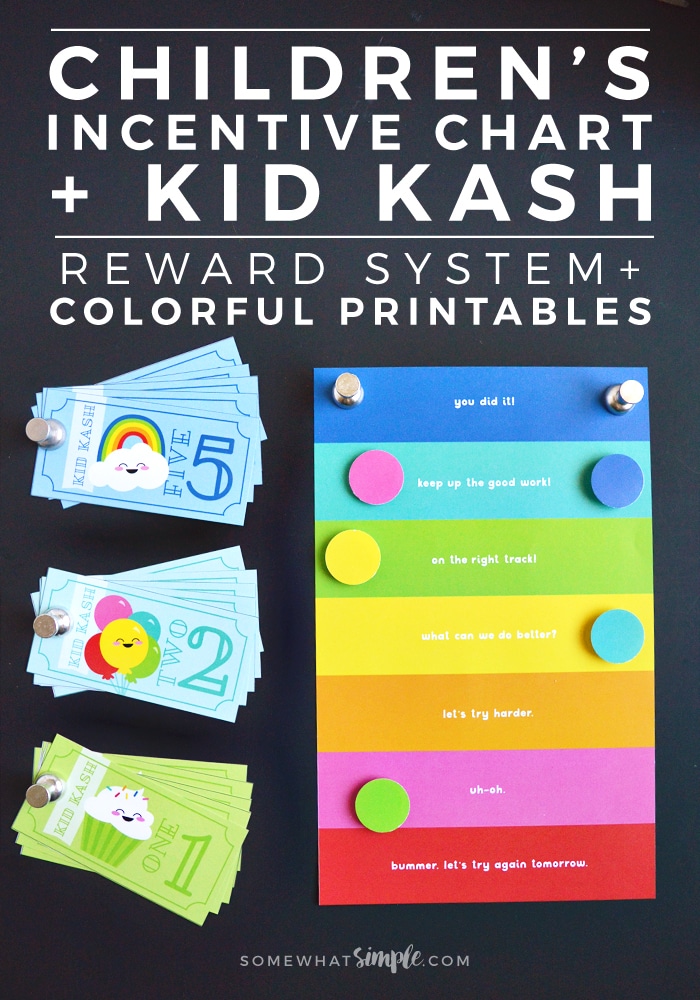 As a mom, I am always trying to think of creative ways (that actually work) when it comes to discipline for my kids as well as ways to reward them for good behavior. A way that they can visually see how they're doing, and take it upon themselves to try harder. This colorful chart + kid kash printables are a great way to do both!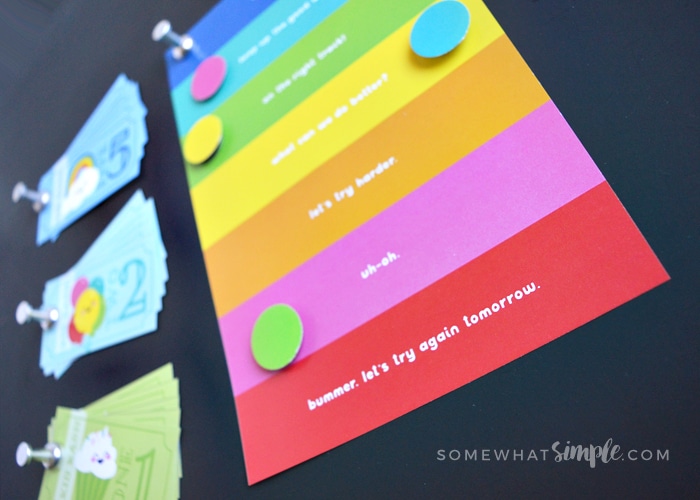 Child Behavior Chart + Kid Kash Reward System
supplies:
Child Incentive Chart + Kid Kash Printables (download here)
1″ circle punch
paper cutter or scissors
magnets
adhesive
directions:
Print off our Printables below.
Cut out the chart and "bills" with a paper cutter or scissors.
Punch out the circle markers with a 1″ punch, or with scissors.
Glue magnets to the back of your markers.
Place on the fridge, or any other magnetic surface, and you're ready to go!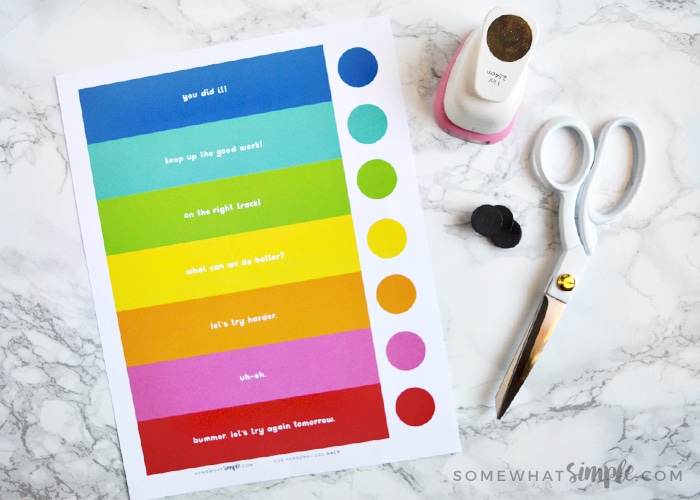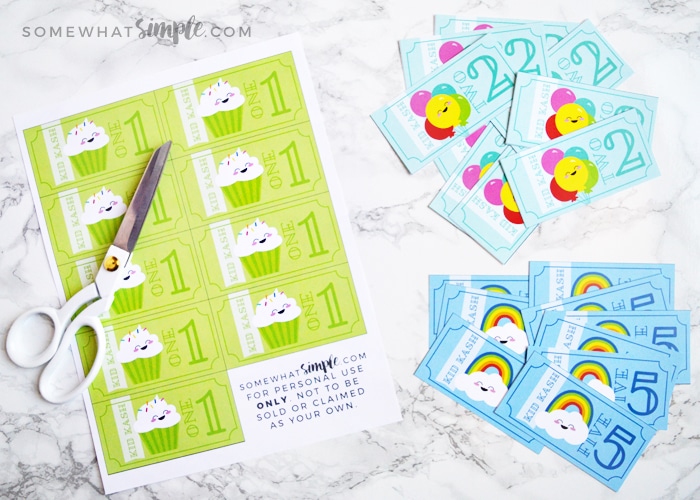 At the beginning of the day, my kids will get their markers set back to the middle of their charts. When they whine, fight, throw fits, etc, I lower their marker to the next color and keep lowering it for each "naughty thing" they do. Same thing goes for opposite behavior- when they help me out, play nicely, and don't whine at bedtime, their marker moves up.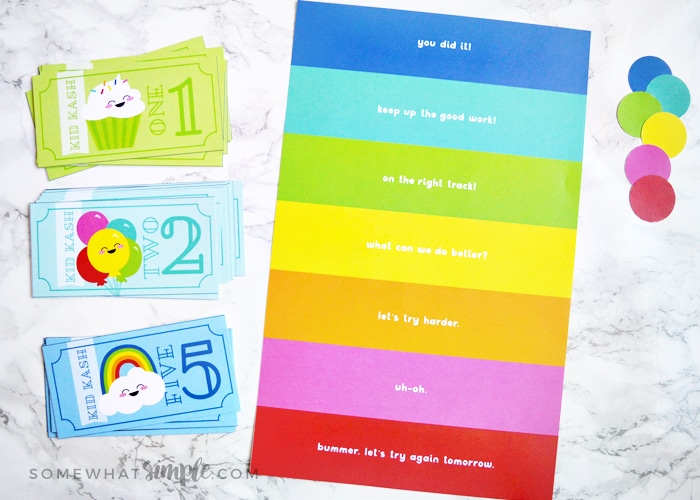 You can use the Kid Kash however you'd like, but if you'd like to use these together, we made it to coordinate with the top colors – they get the matching "bill" to whichever color they're on by the end of the day. And then, at the end of the week, they can "kash" in their bills, or save them up for something big! It's totally up to you and your family's needs or circumstances! Some reward ideas could be a treat, a fun outing, a new toy, real money, a later bedtime, etc!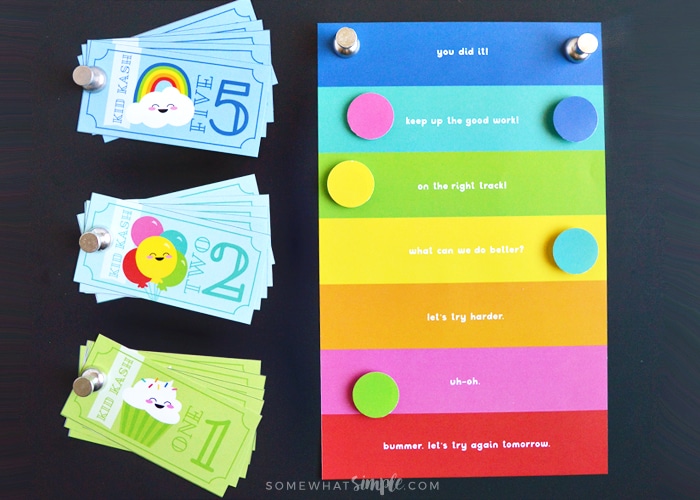 Our readers also enjoyed these posts:

Monster Repellant // Summer Schedule For kids // DIY Wacky Sacks
This post originally published in February 2010, but updated in 2017 with a new twist and colorful printables.