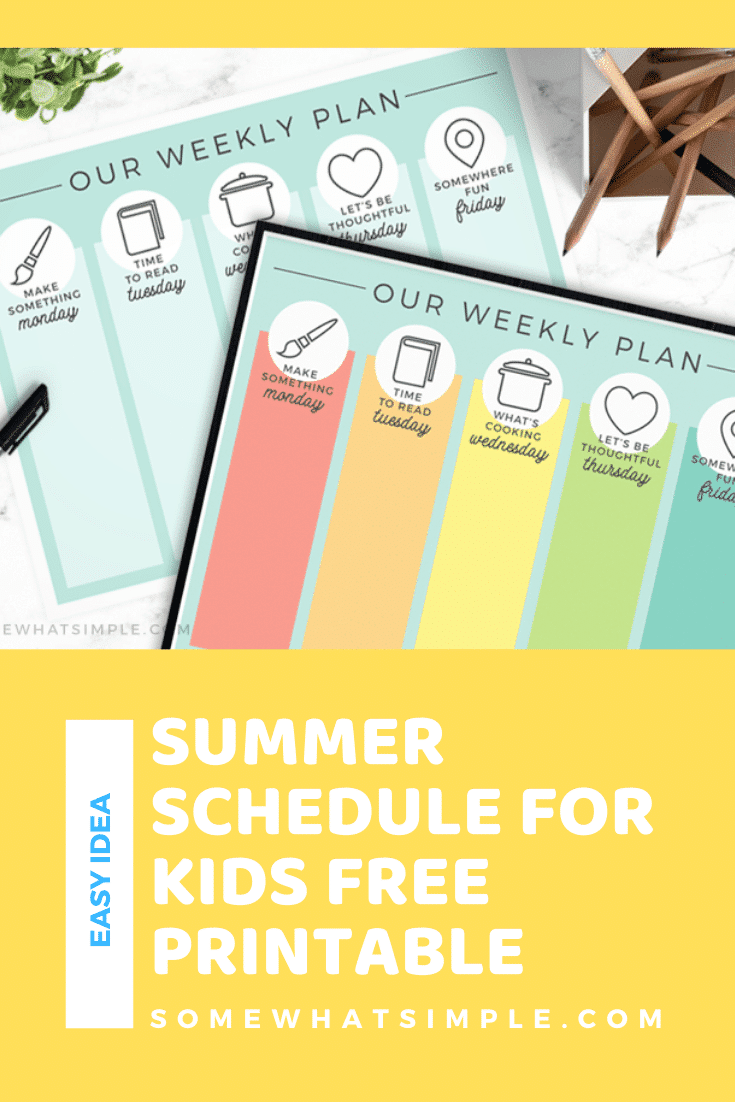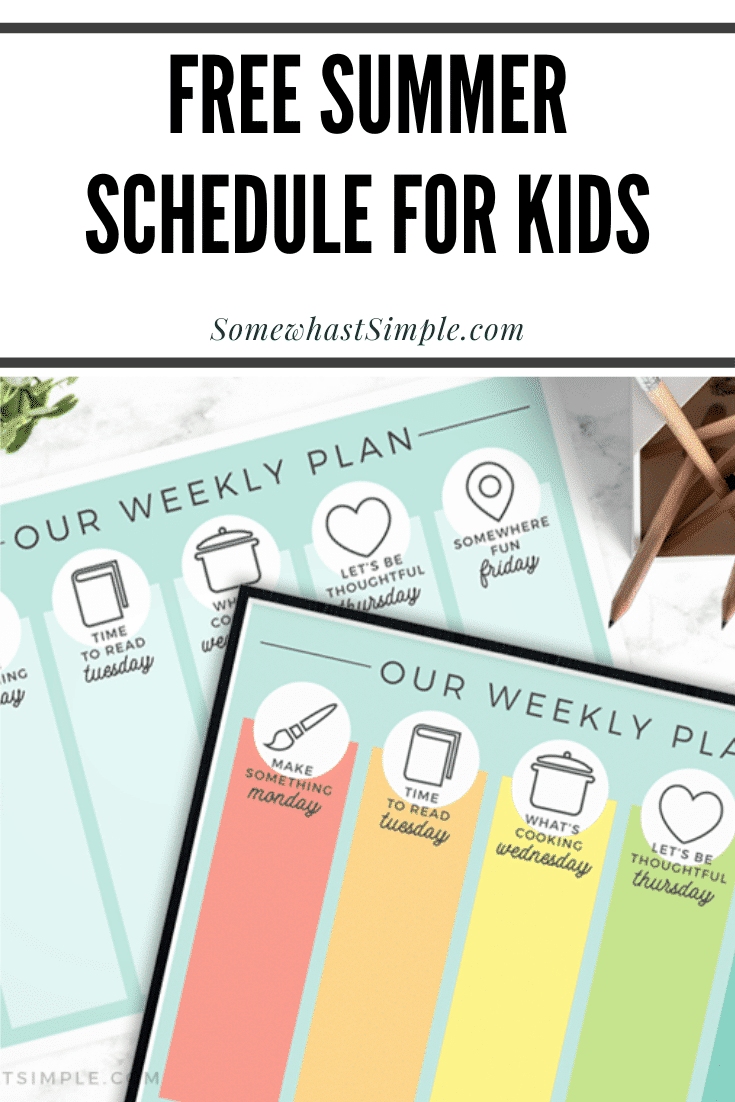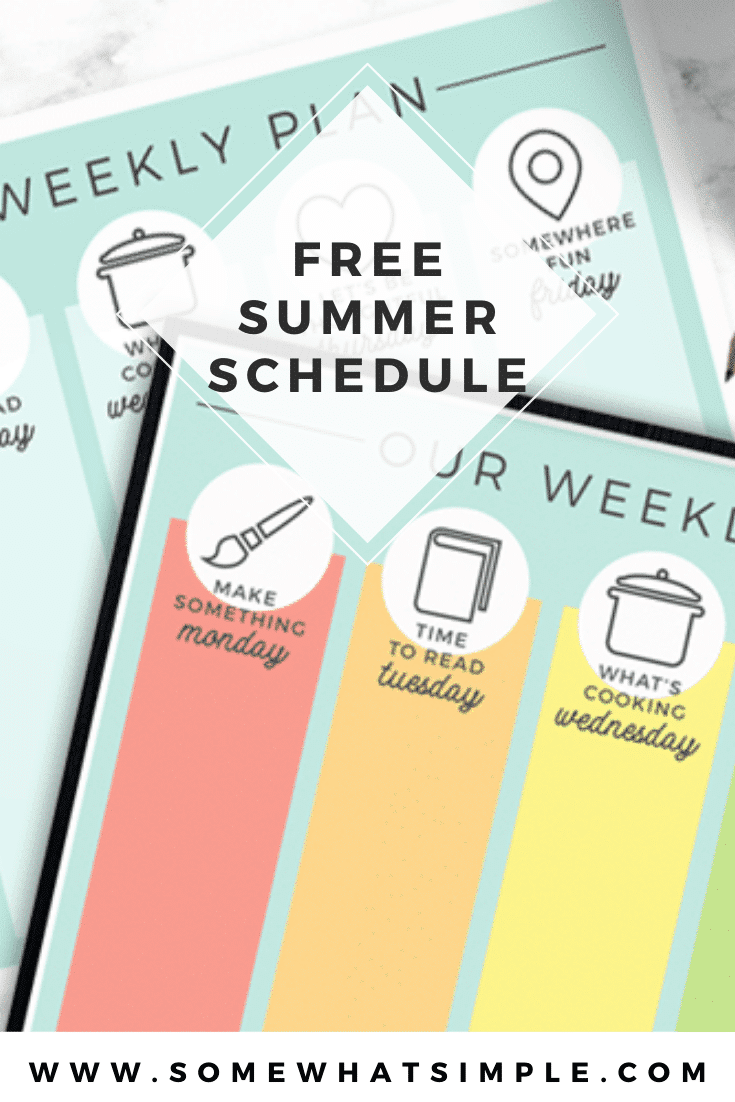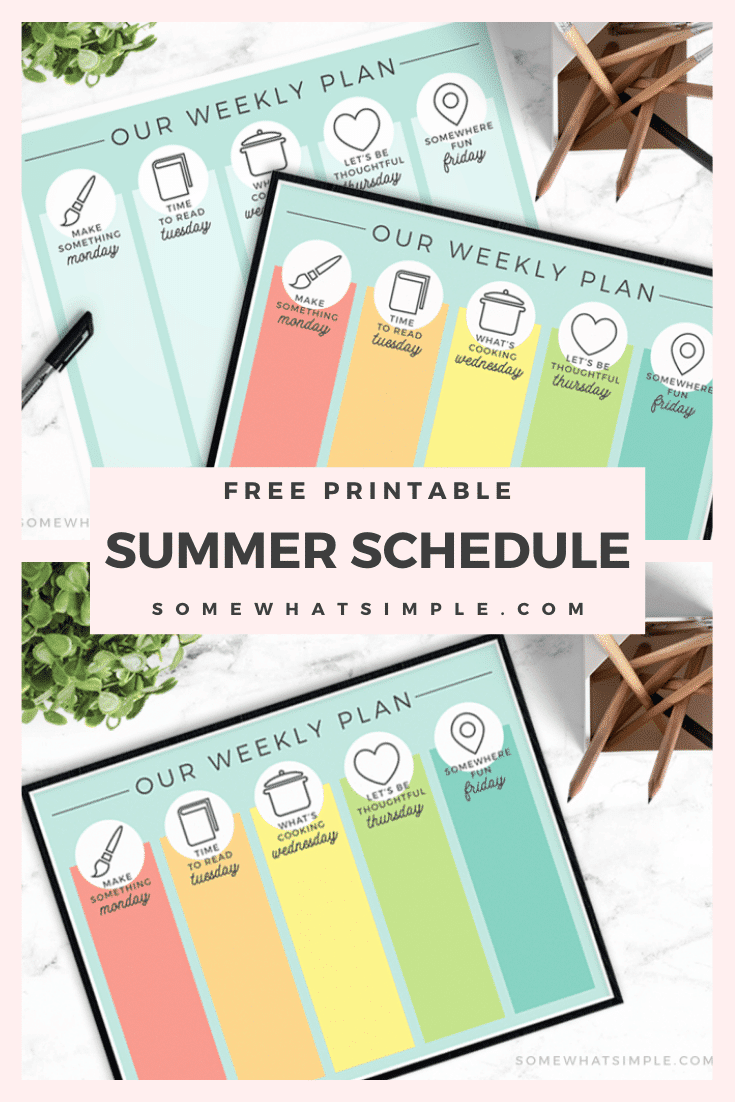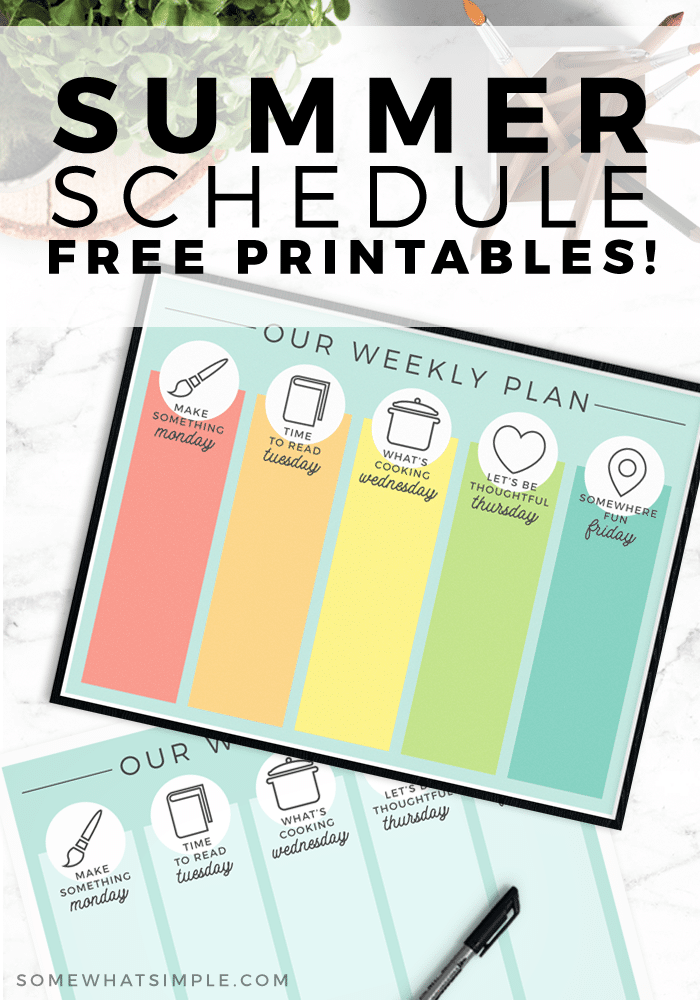 Entertaining kids while they're home during the summer can sometimes be challenging. That's why I came up with this fun, daily summer schedule for kids to give us something enjoyable we can do together each day!
With this fun summer schedule you are now prepared for every time one of your kids says those dreaded three words; "Mom, I'm Bored".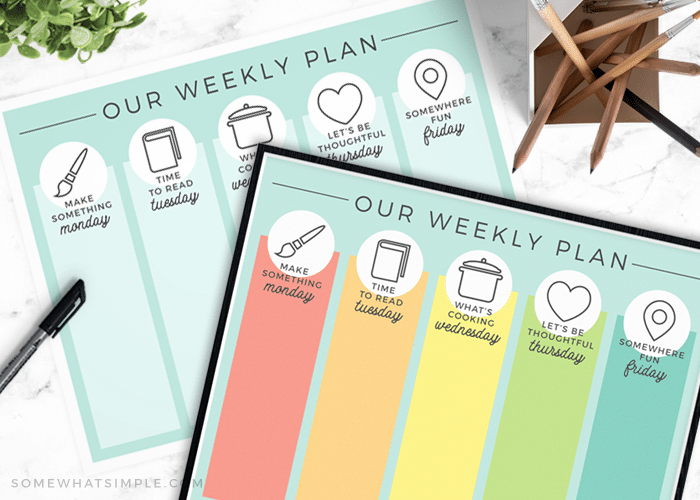 Daily Summer Schedule for Kids
Summer is just around the corner and I am so ready for it!! I love the lazy days at home with my kids – crazy, messy house and all! Today I'm sharing one of the tricks I keep up my sleeve to bust the boredom that every family seems to experience. We've used this summer schedule for my children every summer for the past several years. It gives the kids something to look forward to each day and it definitely adds variety to our week!
Today we are sharing this free printable summer schedule for kids that you to download and print. You can frame it or laminate it and stick it to your fridge. Simply use a dry-erase marker to write the activity you have planned each day so your kids know exactly what to expect!
Here is an example of the template I used for what our first week of summer will look like as we follow this outline –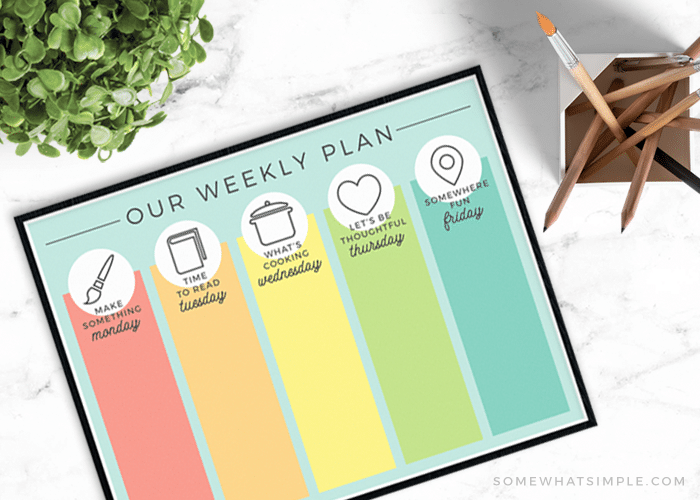 Summer Schedule Template
Using the template I created for each day, here is a suggestion for a specific activity to do each day of the week. You can mix it up with a new craft to make, recipe to try or place to go each week to keep the excitement going.
MAKE SOMETHING MONDAY- We will be making a big bowl of Glitter Slime.
TIME TO READ TUESDAY– Purchase a new book or if you live close to a library, head down and pick one out!
WHAT'S COOKING WEDNESDAY- Today we are going to make a fresh batch of Chocolate Chip Cookies
BE THOUGHTFUL THURSDAY- We are going to send Hugs In The Mail for Grandpa and Grandma
SOMEWHERE FUN FRIDAY- Today we are heading to our local indoor playground for a day of fun.
More Fun Summer Activities
Printable Summer Schedule for Kids
Ready to implement this idea in your home? Grab your free printable below and I wish you all a very happy summer!
Please note, this printable and all other printables offered here on SomewhatSimple are for personal use only. They may not be sold or claimed as your own. Thanks for your support and understanding!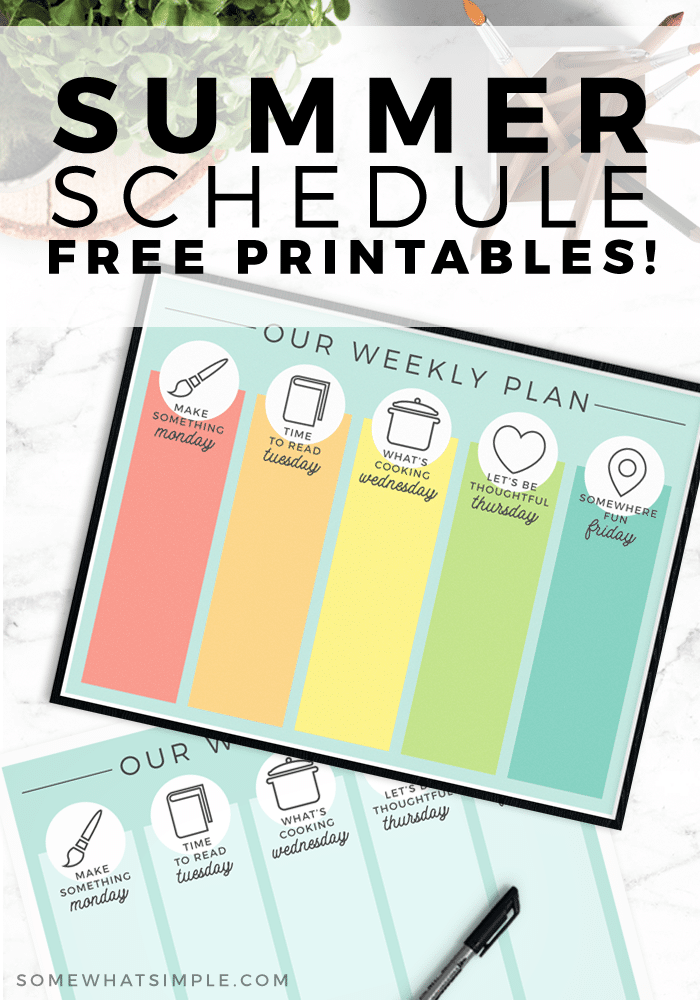 This post originally published in June 2011. It was updated in April 2016 with fresh, new printables!