This easy tutorial will show you how to make a darling magnetic chore chart for kids in a snap! Using these printables you can make your own DIY chore magnets so your kids will know what to do.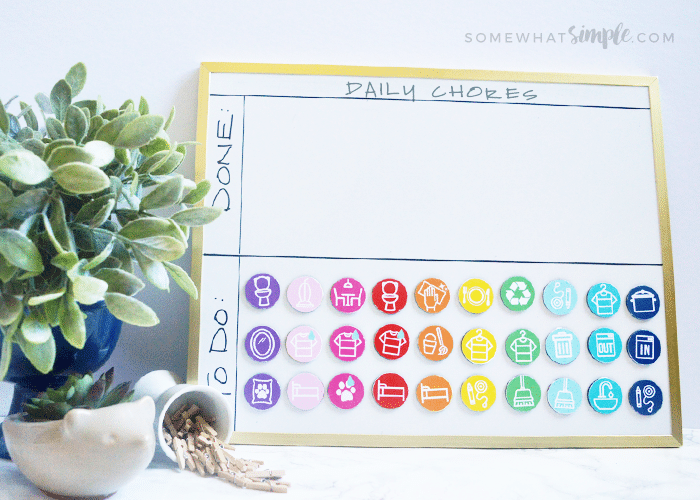 Kids Can Clean
I believe children should learn how to help out around the house, but sometimes that's harder for the younger kids who can't read. So I thought I would show how to make a super-cool magnetic chore chart that happens to be pretty as well. (That way you can hang it anywhere in your house and not have it be an eyesore!)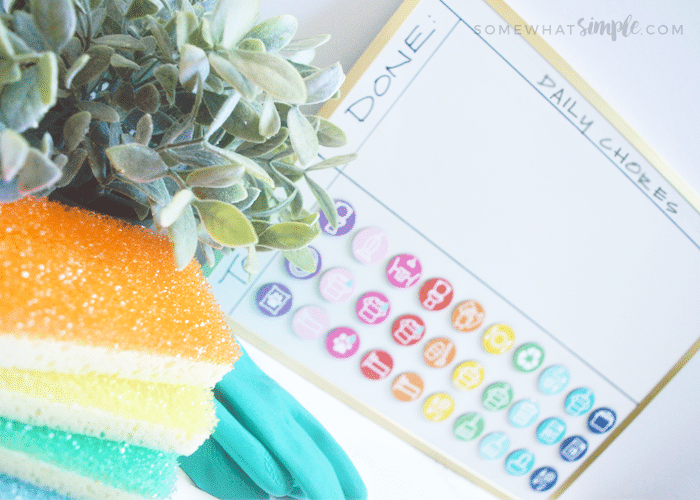 Chore Chart Supplies
Our Magnetic Chore Chart For Kids Printables (download here)
Scissors or 1″ circle punch
1″ circle magnets (you'll need 60 total, if you use all the chore icons)
Magnet board (I found mine at Walmart, but saw a similar one at Target and Amazon)
White board marker (if using a magnetic whiteboard) or chalk marker (if using a magnetic chalkboard)
Ruler
Glue stick (Or you could print off on sticker paper)
How To Make A Magnetic Chore Chart
Step 1 – First, print off our chore chart icons. You can print them off on regular paper or sticker paper.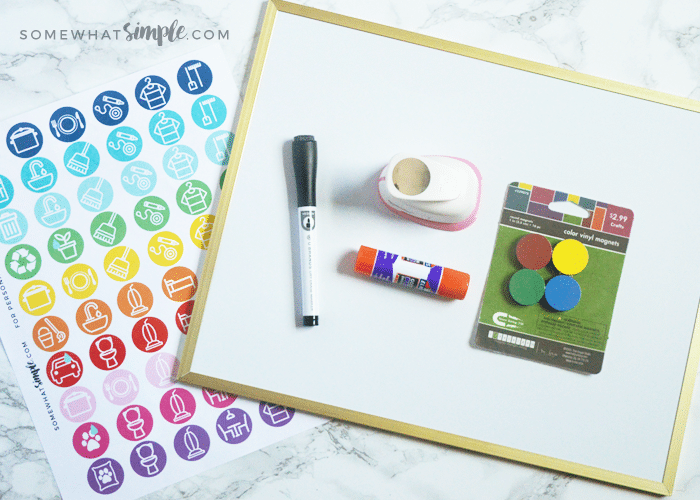 Step 2 – Then, using your 1″ circle punch, punch out all the chores you need for your home. If you don't have a circle punch, do whatever you can to either buy or borrow one. Trust me, your life will be so much easier if you have one for this! If you didn't print off on sticker paper, glue the chore icons onto the magnets.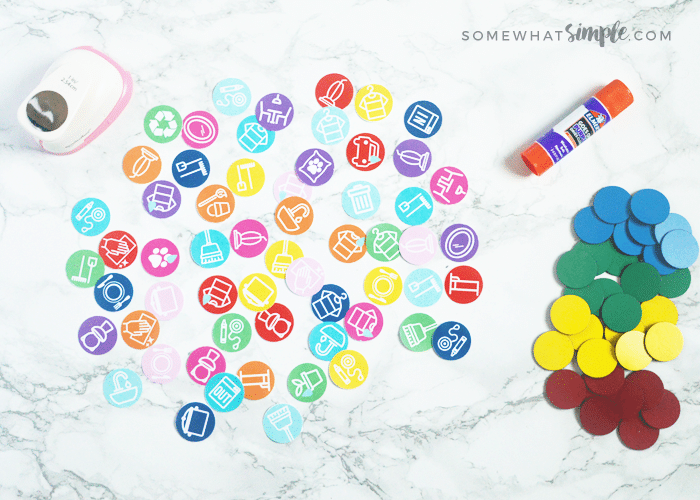 Step 3 – Using a ruler, mark your lines on the magnet board with your marker.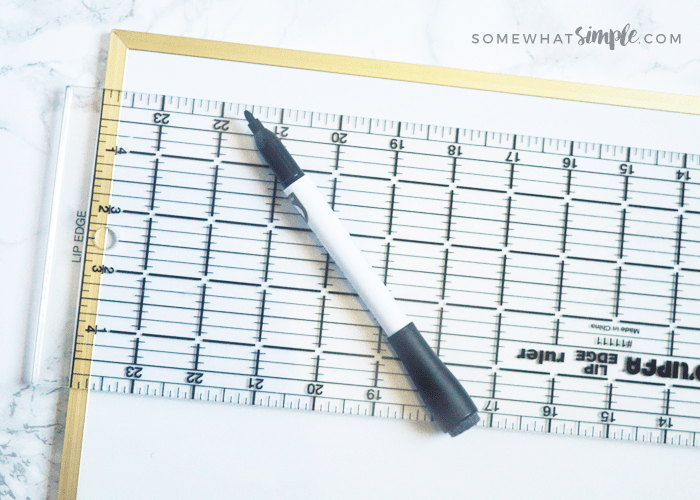 Step 4 – Place your chore magnets on the chore chart, hang it a spot that everyone can see or reach, and watch as your children get their chores done way more effectively!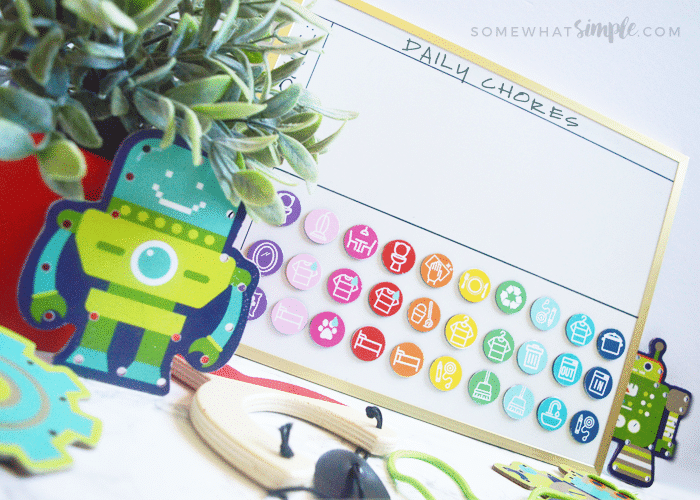 The Perfect Family Chore Chart!
You can have one magnetic chore chart for each child (like these smaller ones) or a a large one for everyone, or you can even separate the board like this: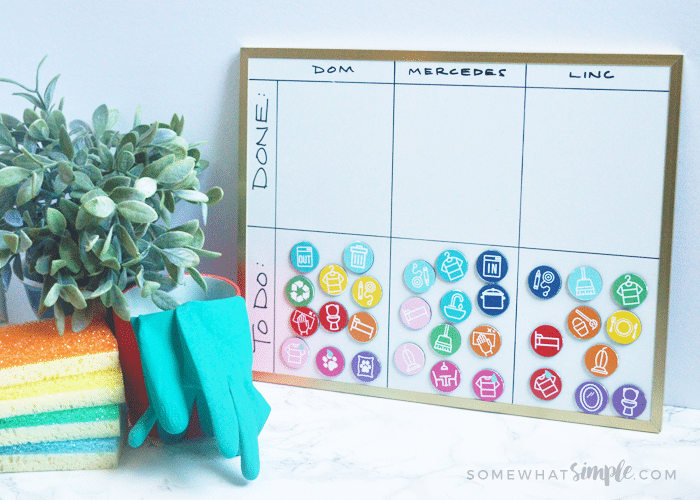 My OCD likes to keep things in order, so I opted for keeping everything in a color pattern, and the kids just know which ones are theirs now.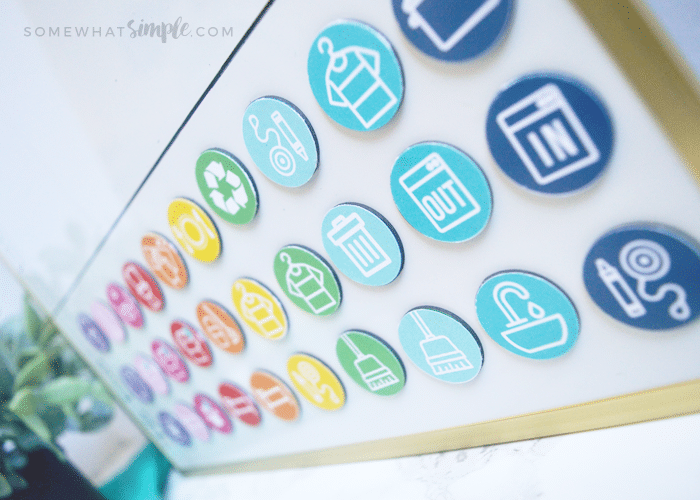 I love how this turned out! It's colorful, but still has a hint of glam. I can have this out in an open area without it being an eyesore, but it's still colorful enough to look great in any kid's space! I think eventfully I'll color the edges of the magnets gold with my gold permanent marker. Because I'm a little ridiculous like that. 😉
More Charts For Kids
Chore Charts For Kids Printable
So there you have it. Hope your kiddos don't get mad at me for the chore chart 😉 Are you ready to make your own magnetic chore chart? All you need is a quick visit to the store, and a few minutes to punch out and assemble your chore magnets!
This post originally published on Somewhat Simple in May 2010, and was updated in 2017.