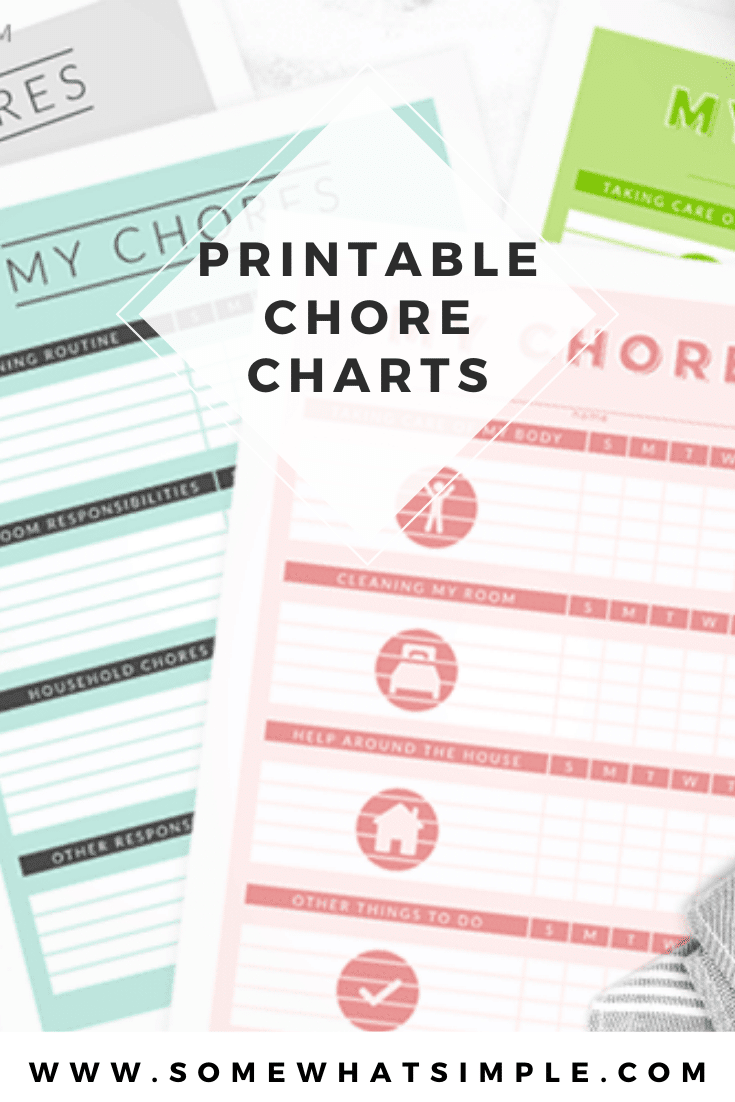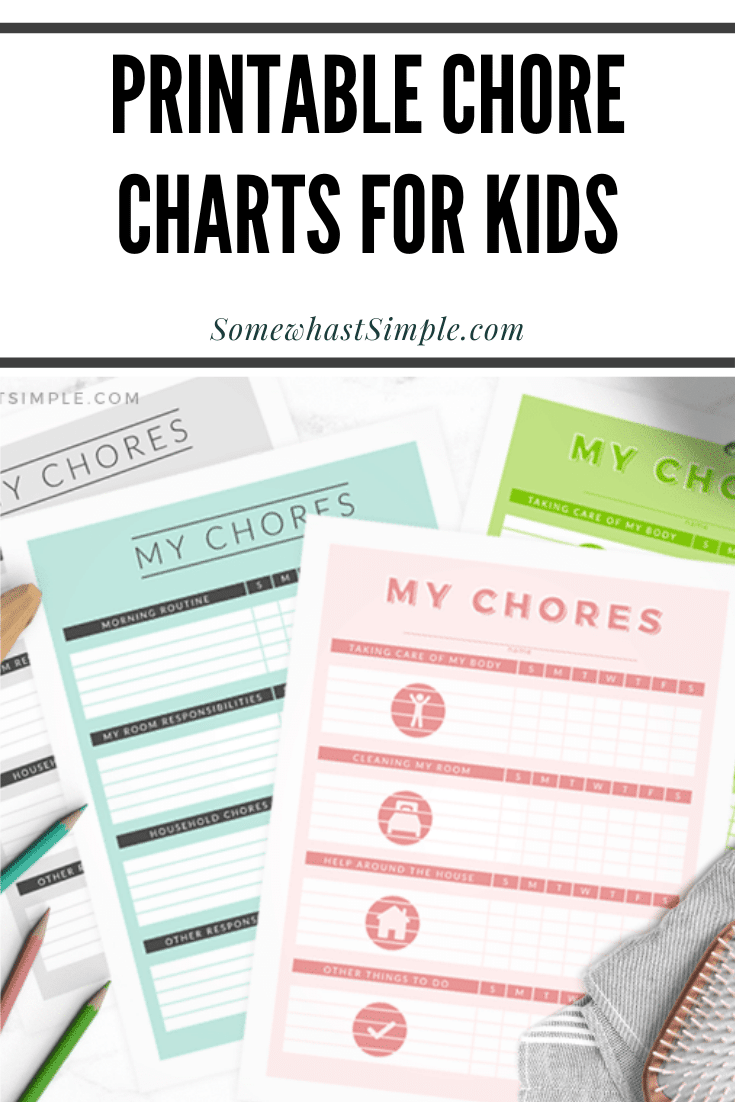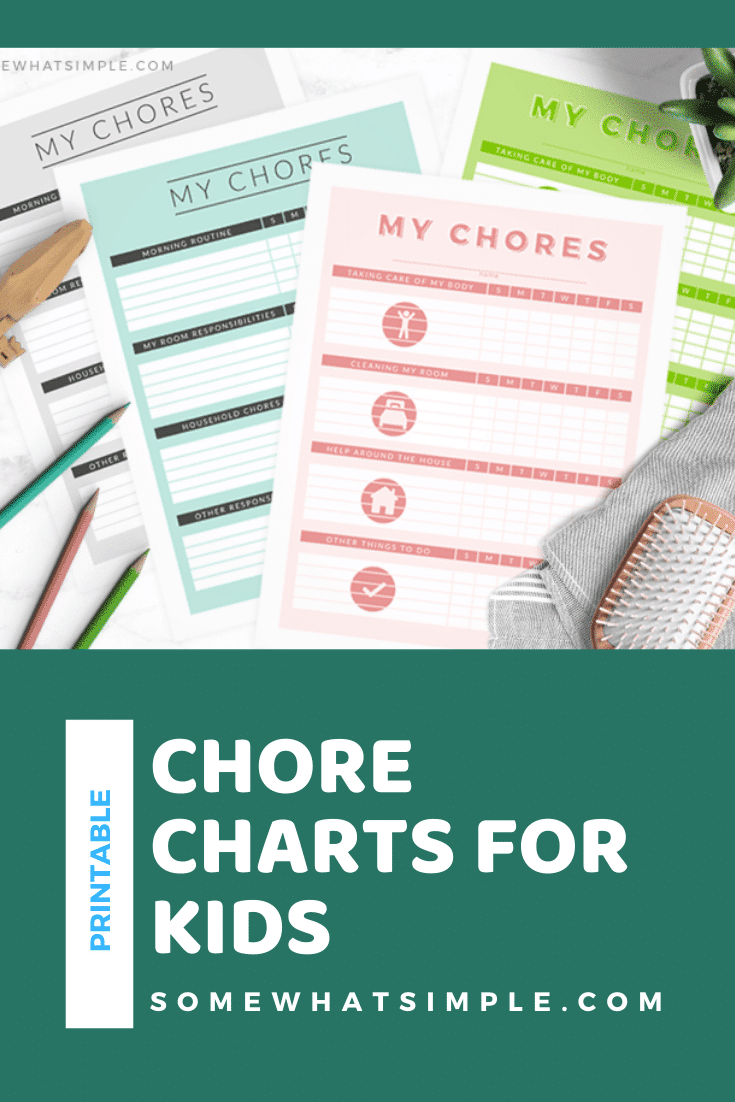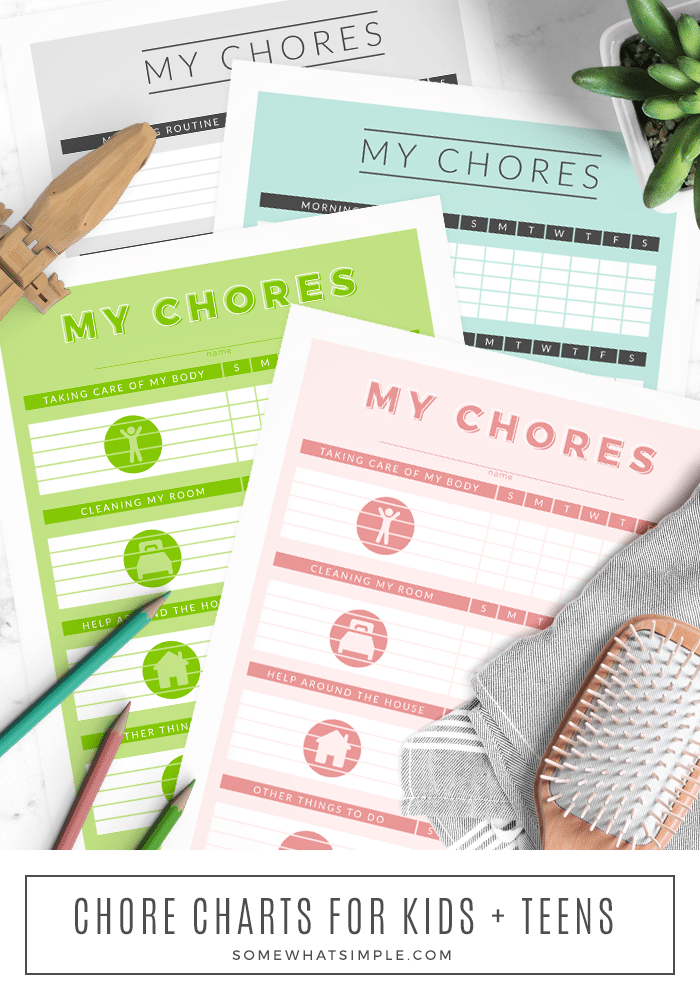 In an effort to help control the mess and to keep their productivity level up, I designed these chore charts for kids that parents can print and change as often as they need to!
Here are a few more printable incentive ideas we think you'll love – Magnetic Chore Chart, Summer Chores for Kids, and Printable Cleaning Cards.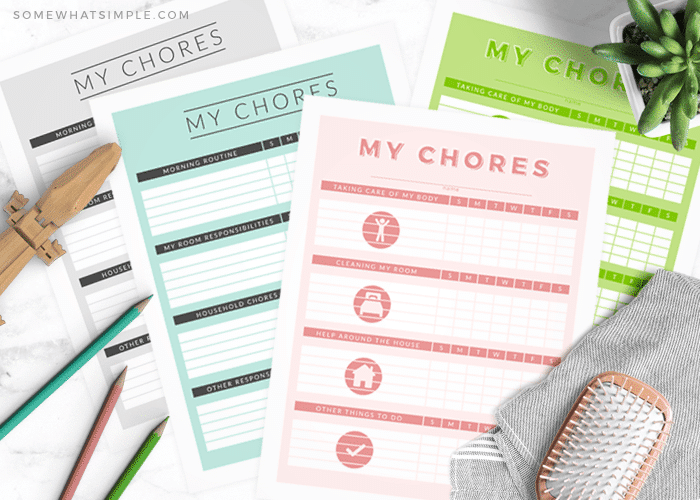 Printable Chore Lists That Work
I have found that itemizing chores for younger kids can really make cleaning more fun. If I have a chart with only 3 things for my kids to do every day, their chores get boring a lot faster. And that means they don't finish entire tasks, and then chore charts become useless. With a big list of small tasks, children have more to mark off and they are motivated and also encouraged as they see progress.
With this in mind, I made a chart where I could list everything they need to get done every day. And rather than writing clean your room, I list all the tasks that need to be done in their room: make your bed, pick up your toys, put your laundry away, etc. All of their chores are organized into 4 categories – hygiene, bedroom, home, and misc. These chore charts have been so successful in my home every summer for YEARS, I thought I'd share them with you too!
I have a couple of different design options for you to choose from-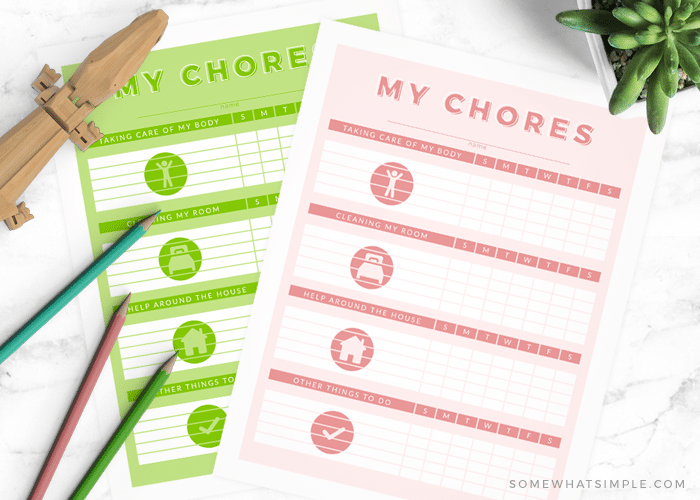 The pink and green chore charts are a little more juvenile and great for younger kids….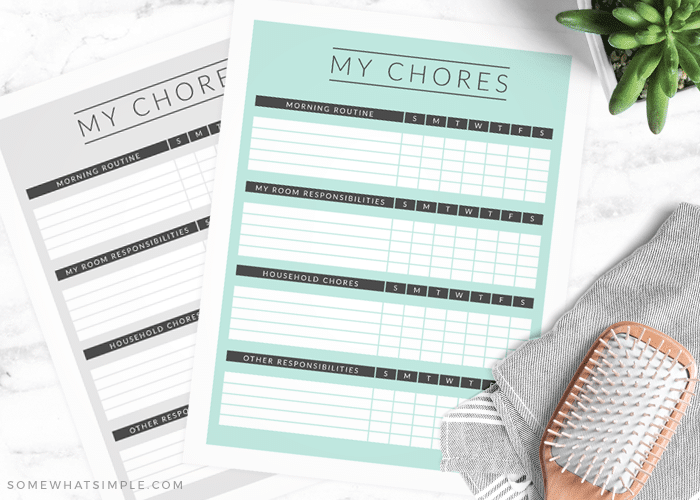 While the turquoise and gray are perfect for teenagers! All 4 designs come in 1 file, so download once for access to all of them!
Printable Chore Charts For Kids
SUPPLIES –
DIRECTIONS –
First. download and print the chore chart for kids.
Then, fill out the chores you'd like your kids to complete.
Next, laminate each chart, or place it in a plastic sheet protector.
Lastly, display the chart where your kids can access it. Then, let them mark off their completed tasks each day with a dry erase marker.
And that's it!
So simple, your house is going to be tidy in no time!
More Printable Incentive Charts