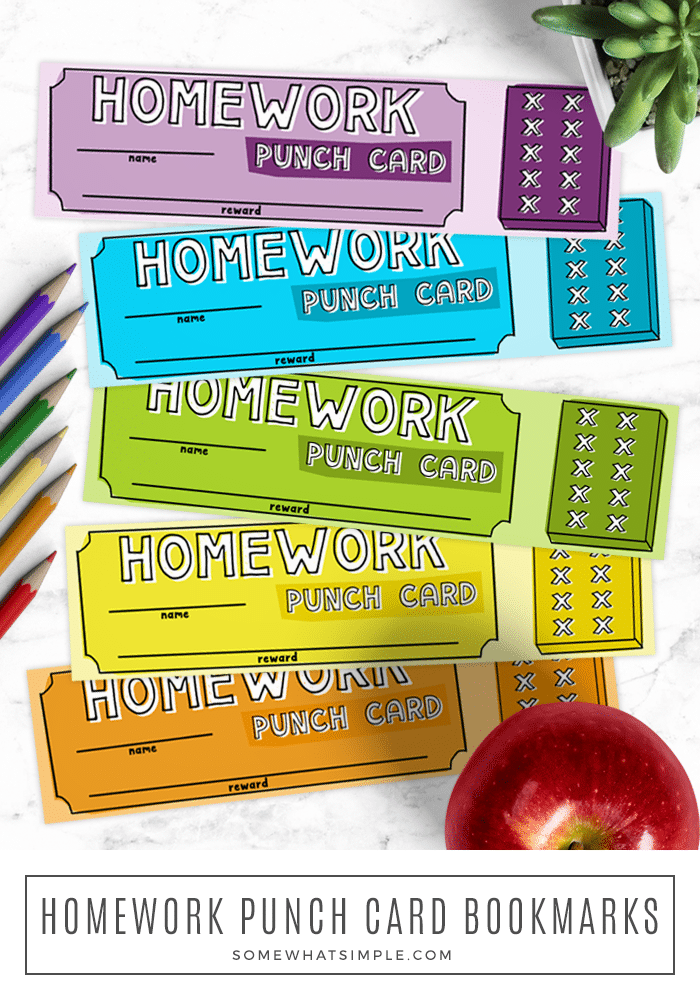 These free printable Homework Punch Card Bookmarks are the perfect incentive to get homework done, and make it more exciting!
Here are a few more Back to School Ideas that you might find helpful – Teacher's Pencil Vase Gift Idea, B2S Tic Tac Labels, and Candy Grams for the Teacher.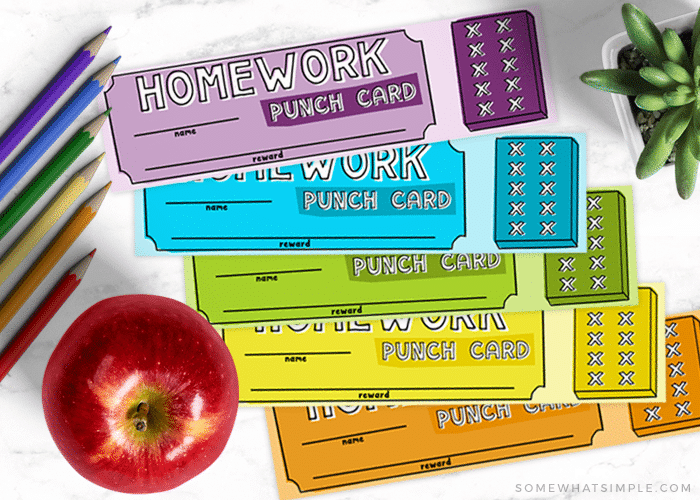 Homework Help
Getting homework done around here can sometimes be a chore. Sometimes there are tears. Sometimes said tears are not from the kids. 😉 Sometimes it can get frustrating. And sometimes, we all just need a little motivation!
I designed these punch card bookmarks and so far, my kids LOVE them!! They can't wait to get their homework done and get a punch on their bookmark, which gets them closer to their reward!
Speaking of rewards…
I let each of my kids pick their own reward and they can change it up with each bookmark! Here are some ideas of rewards you can use –
30 minutes later bedtime
trip to the ice cream store
get out of doing dinner dishes
date night with mom + dad
movie night at home with friends
get out of Saturday morning chores
You can come up with incentives that are age-appropriate and you can go as simple or elaborate as you want!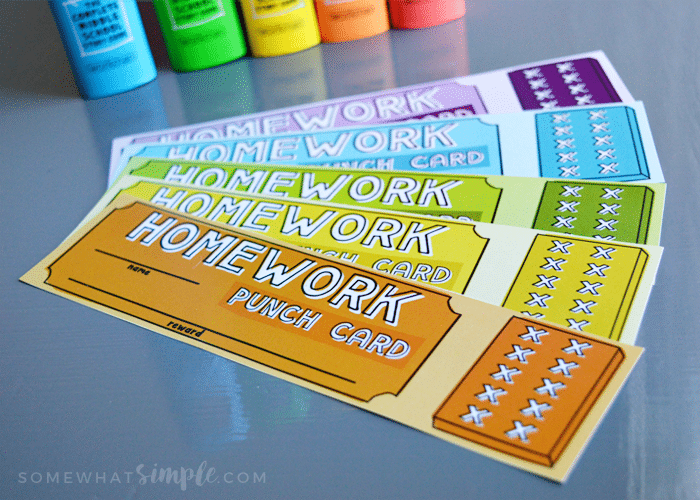 How To Make Homework Punch Cards
SUPPLIES –
scissors or paper cutter
hole punch
Homework Punch Card Bookmarks (Click below to download):
DIRECTIONS –
Print off the bookmarks
Cut out.
Fill out.
Start punching!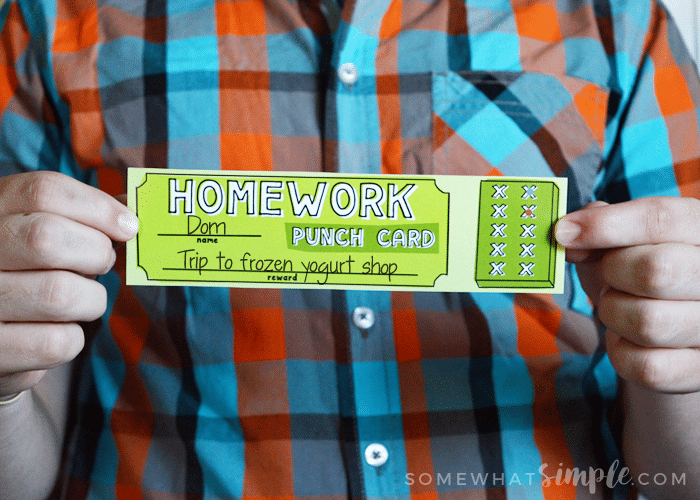 Homework Punch Card Bookmark Printable
Enter your name and email address in the form below for immediate access to this printable –