This  first + last day of school interviews printable pack is an amazing keepsake for your kid's school years! Don't miss out on these precious memories! Grab yours now, just in time for the first day of school!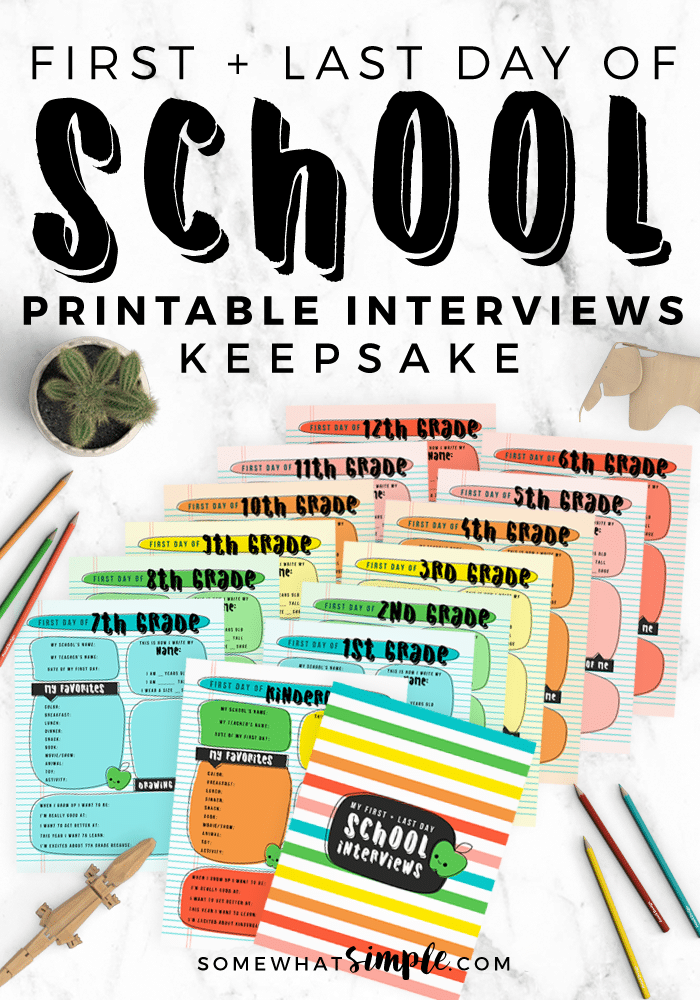 Last year we shared a printable for the first day of kindergarten interview, and the requests for more grades was amazing! So we decided to create a first + last day of school interview for all grades!
You can print just the one grade you need for this year, or save them all and have your kid fill it out every year to see their change and growth. Either way, families will love how all 26 pages of this printable pack are full of color and whimsy!
Even if you're not starting at the beginning of Kindergarten or if you only end up doing it for one school year, I think you'll find that one is better than none at all!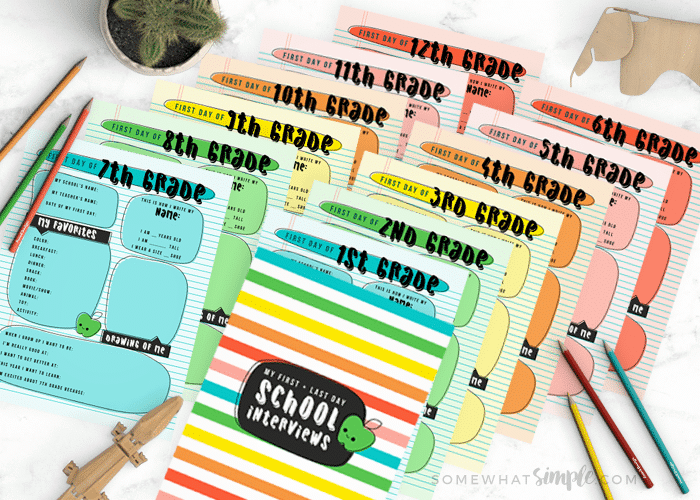 Printable First Day of School + Last Day of School Interviews
supplies
directions:
Print off the interviews.
Insert or attach the cover page and spine insert onto your binder.
Grab your child and fill out the questions.
Place in a sheet protector, and place in binder.

 
Helpful Ideas for this school interviews printable pack:
Include it in a storage tote or file folder with your kid's school work and papers you're keeping for that grade. The interview would be a great folder cover!
Add the interview to a scrapbook next to your kid's school photo or first day of school photo.
Scan or take a picture of the interview and add it to a photo book or photo album.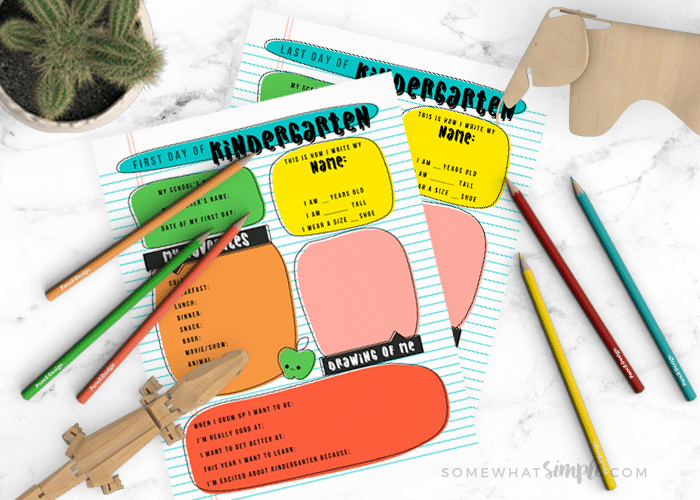 -OR- 
I hope you enjoy reading all the fun answers you'll get, now and for years to come 🙂
. . . . .
You might also like –

End of the year teacher newspaper  /  10 favorite after school snacks  / Teacher support + maintenance kit
This post originally published in 2016, but was updated with a redesign and additional grade printables in 2017.
Hack Your Routine!
FREE E-COURSE
5 Time-Saving Tips for Crazy Busy Moms