Using a simple canvas wall hanging, you can make a DIY makeup organizer and keep all of your beauty essentials organized.
Here are a few more style + wellness ideas we think you'll enjoy – The Easiest Way to Take off Nail Polish, Food You Can (and Can't!) Eat With Braces, and 30-Day Self Care Challenge.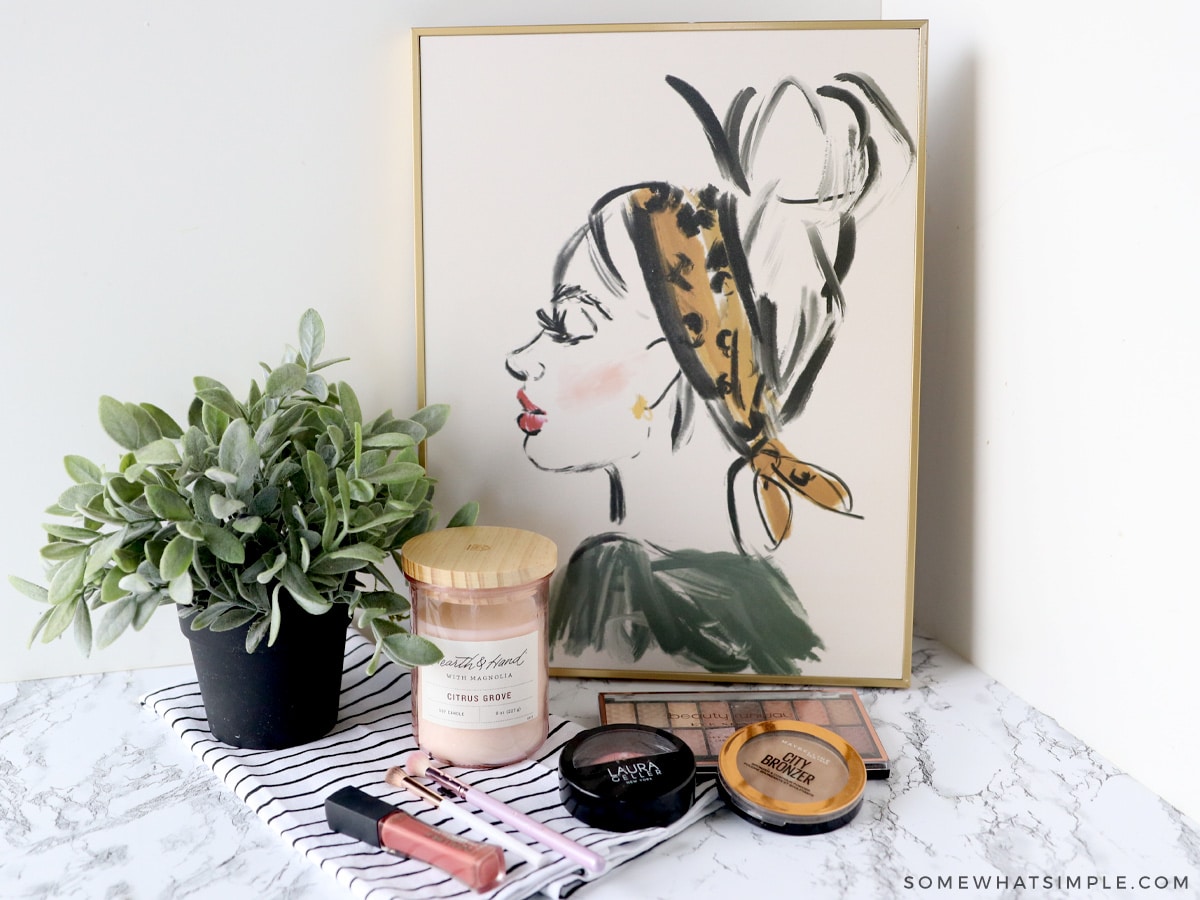 We don't have a ton of vanity space in my bathroom, but I do have a big empty wall next to my mirror that was begging for a purpose. I came up with the idea to hang a simple canvas on a blank wall that would not only look great in my bathroom but would also store and HIDE my makeup. Genius, right?
This handy little project has made getting ready in the morning so much more efficient! No more digging for the right cosmetic or brush – everything is laid out and ready to go!
Here's how to make it –
How to Make a Magnetic Makeup Organizer
MATERIALS –
framed artwork – make sure you get something that has a deep enough frame to hold your thickest makeup or tool.
adhesive magnet strip
strong glue
craft hinges, optional
cookie sheet, for the option shown below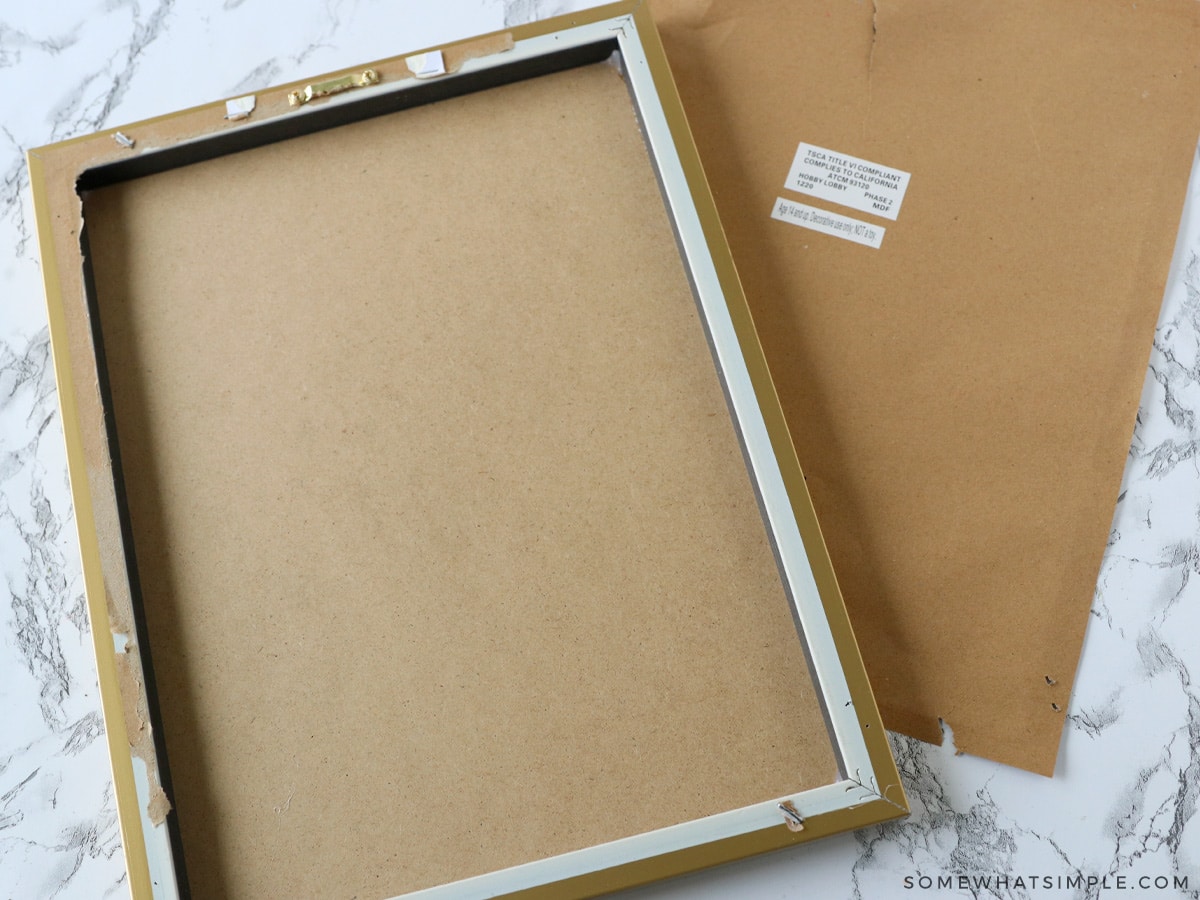 DIRECTIONS –
Peel off the backing of your canvas, if it is covered.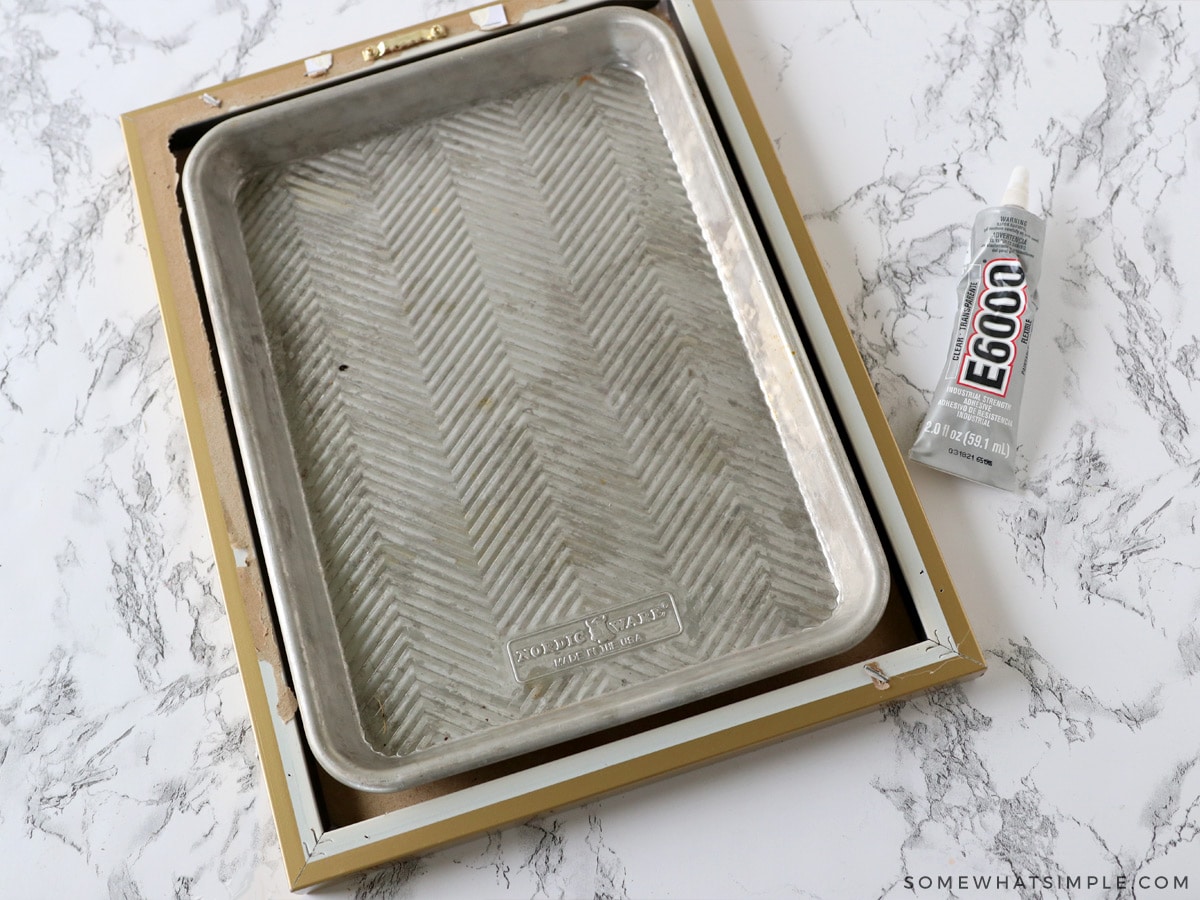 Option 1 – Glue a small cookie sheet to the back of your canvas.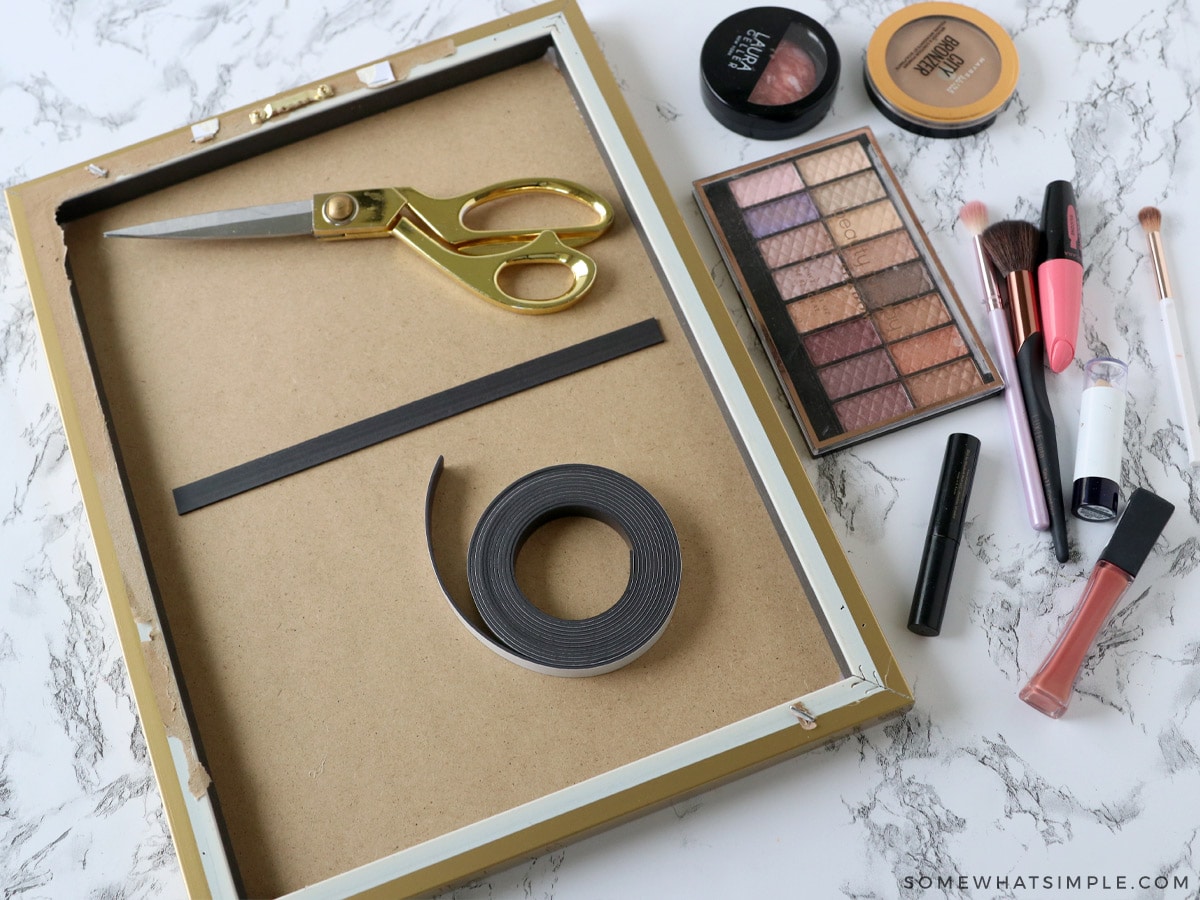 Option 2 – Cut strips of adhesive magnets to the back of your canvas.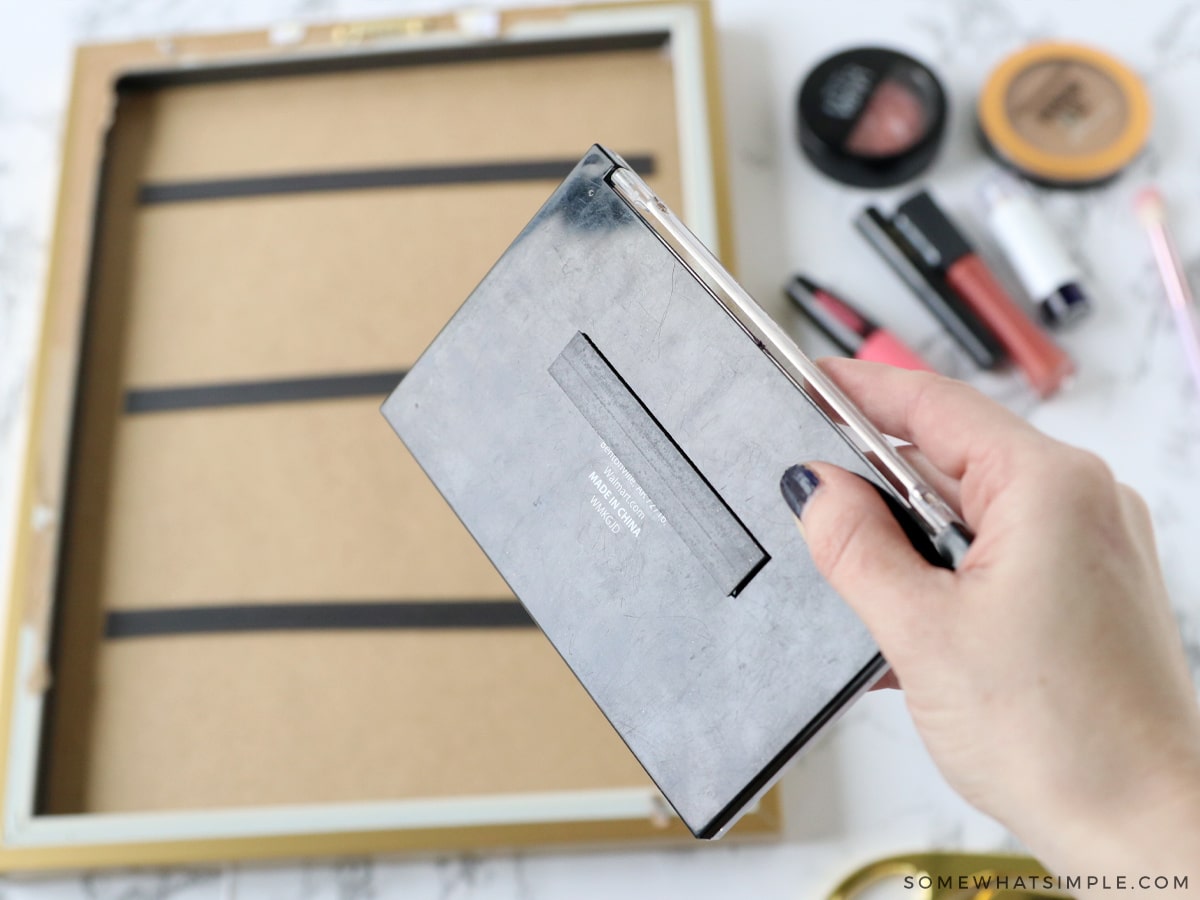 Attach magnet strips to the back of all your makeup and brushes.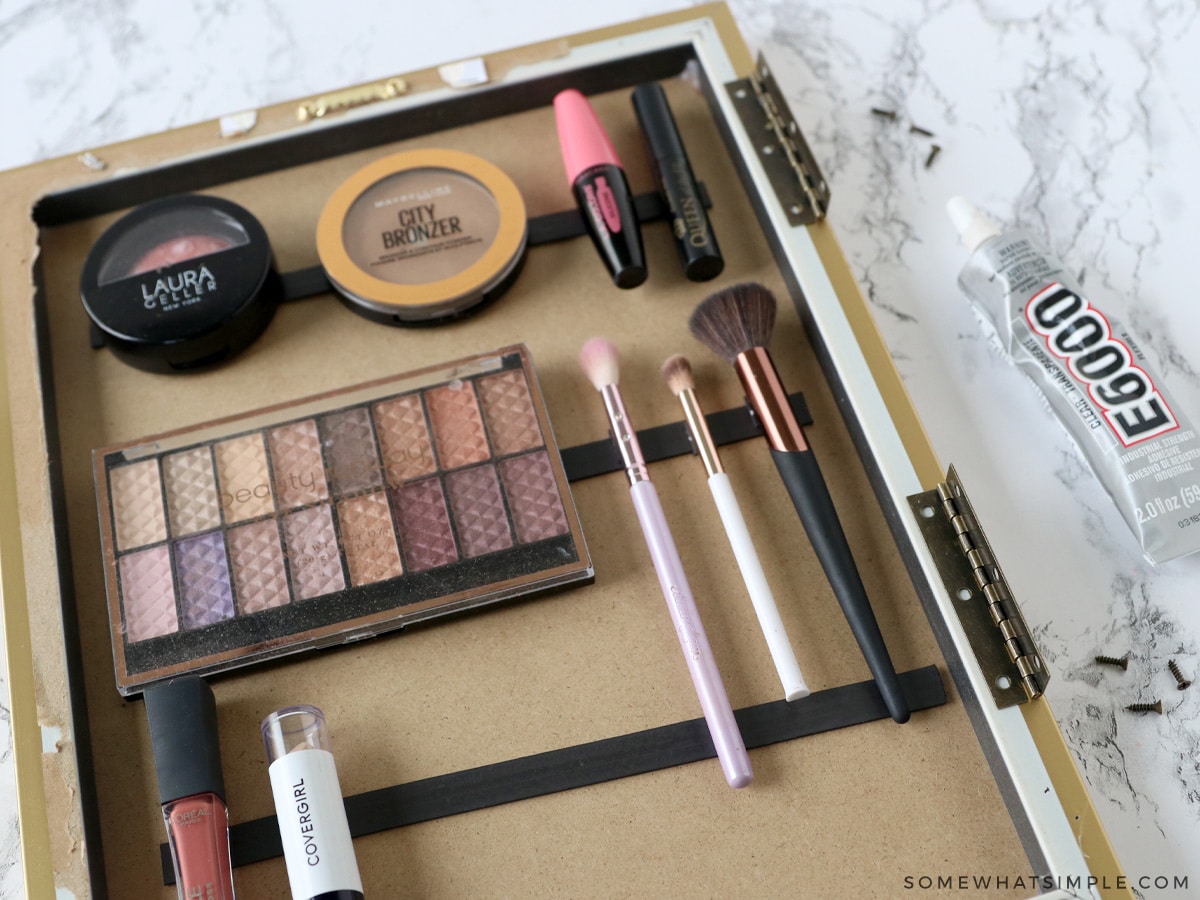 Optional – if you want to attach your canvas to the wall so that it opens like a vanity mirror, attach the hinges to the side of the frame and to the wall.
Add your makeup…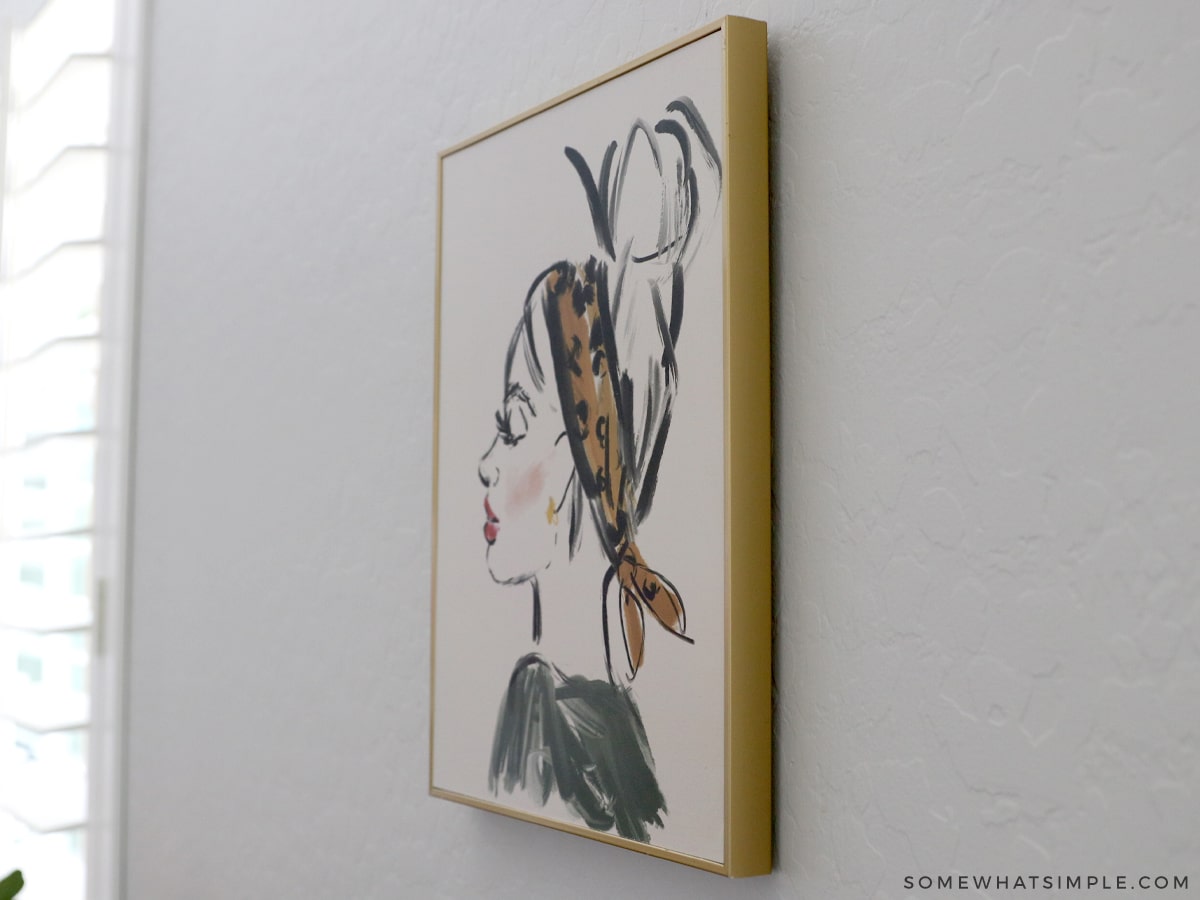 …and hang on the wall!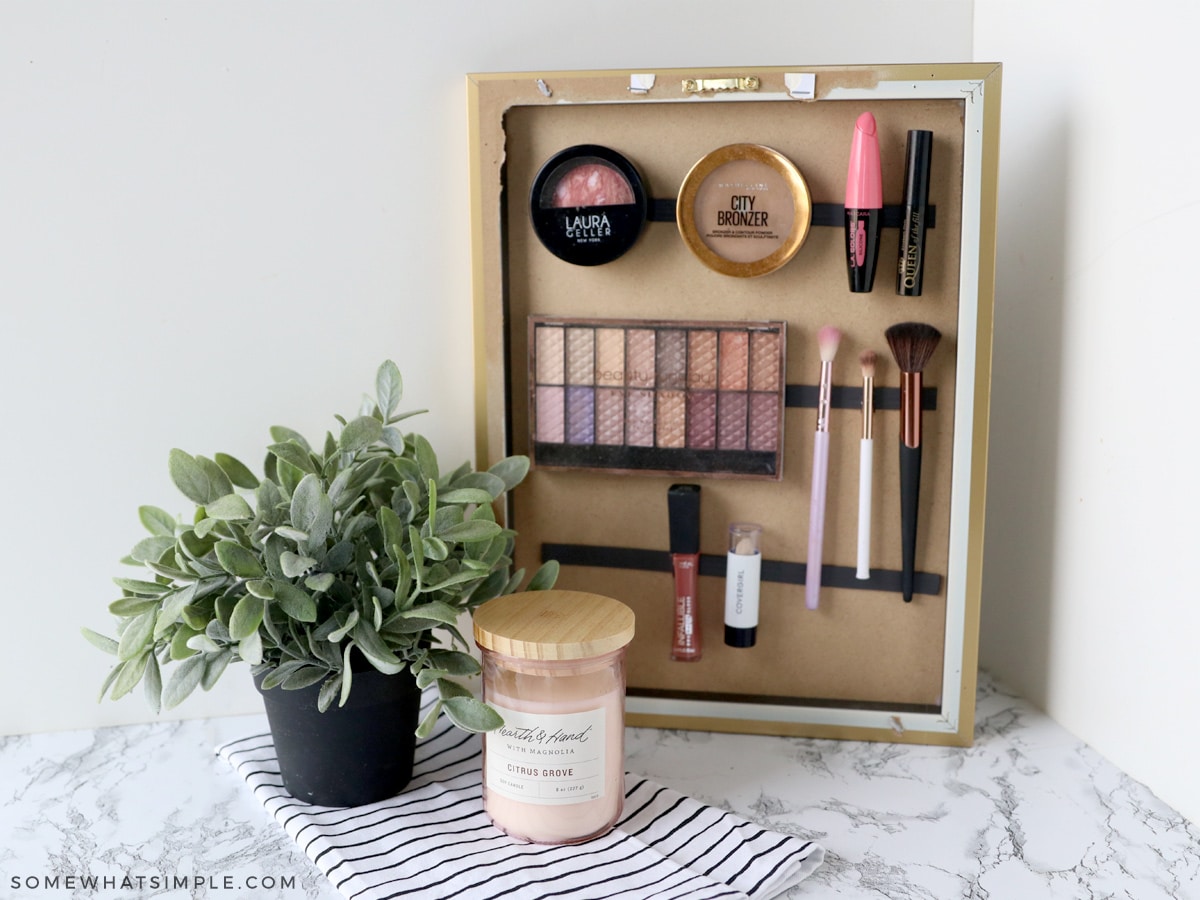 And yes… That is pretty much all of my makeup! I have worked really hard over the years to simplify and streamline my morning get-ready routine, makeup included. I love having my makeup essentials handy, and I think it helps me get ready even faster! Who couldn't stand to save a little bit of time in the morning?!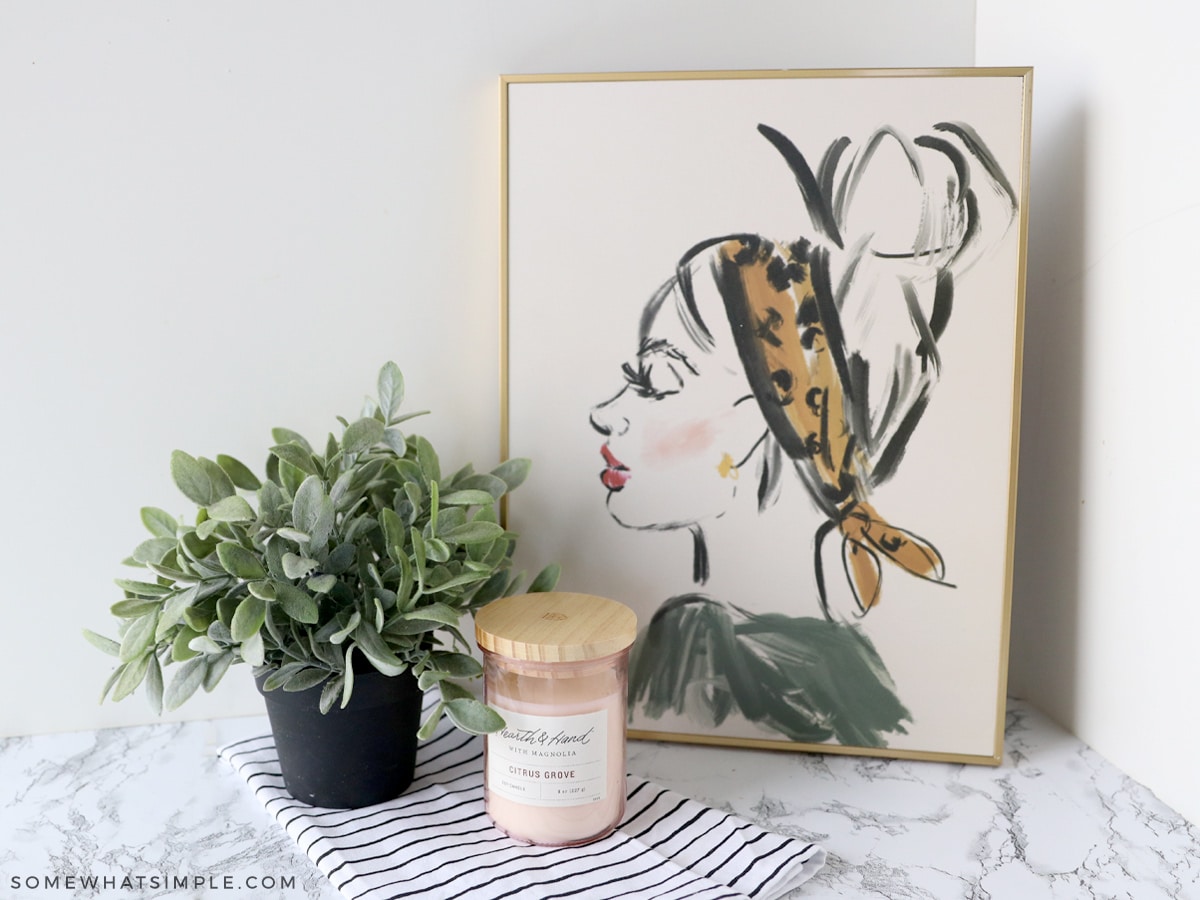 A makeup organizer that's totally unsuspecting!