Good morning (/afternoon /evening)! This is my first time posting here at Somewhat Simple, I'm usually stationed at my own blog, Yellow Spool. As a new sewing contributor here, I debated whether this was the right project to open up with, but when it came down to it, I thought it'd be nice to start with a simple trick that you can add to ANY project.
Whether you have a shop filled with handmade sewn goods, or you just like to make a little this and that for your home every once in a while, sewing labels are practical and exciting. Yes, I really do think they're exciting, especially when they're homemade.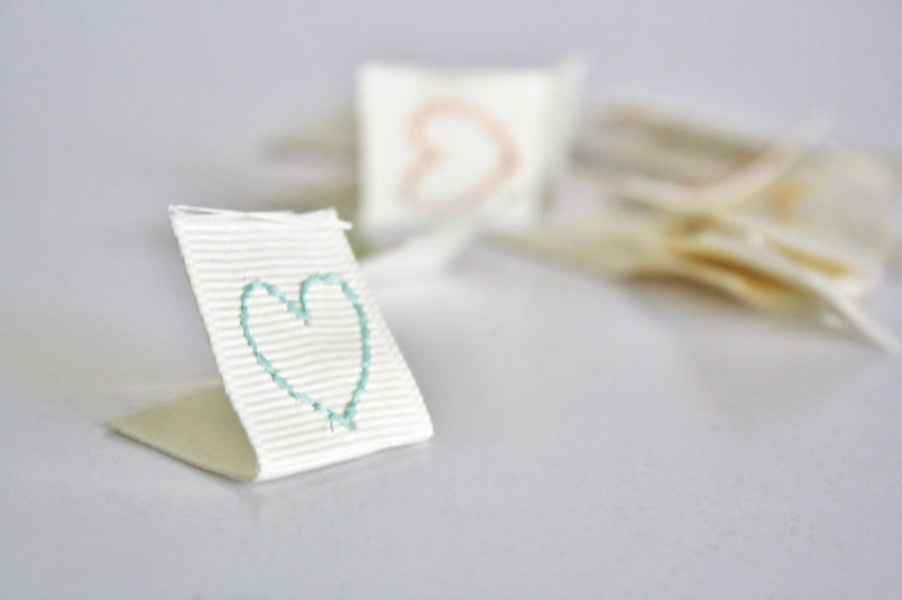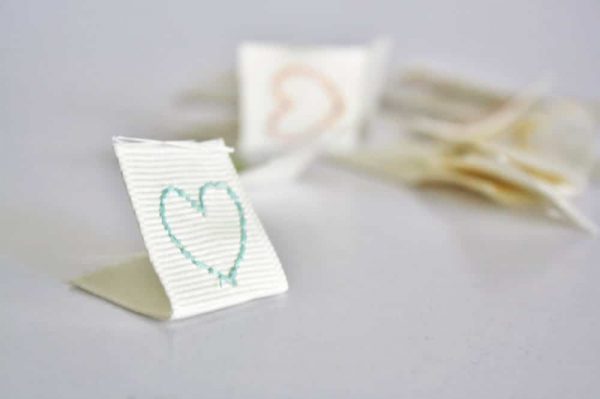 Even if I could afford to buy professional labels in bulk, I think I'd stick with this method. It only takes a minute, and I feel like each label is like putting my personal signature onto a project.
Use a logo (mine is a Yellow Spool), or a word or phrase to make your labels unique to you.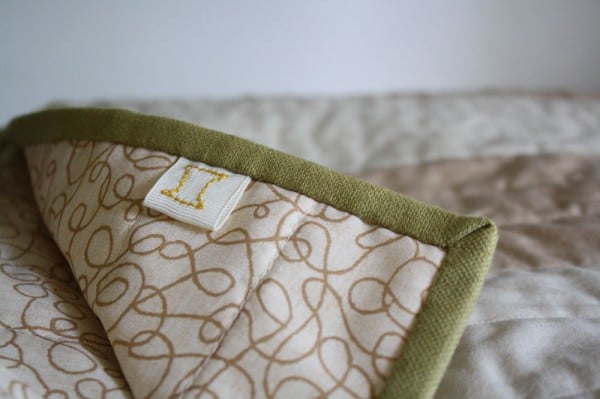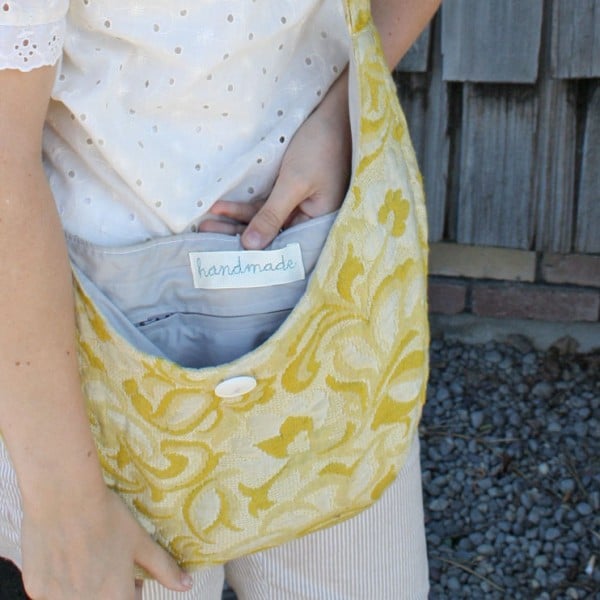 Today, however, I'm going to demonstrate with heart labels, since they're pretty universal.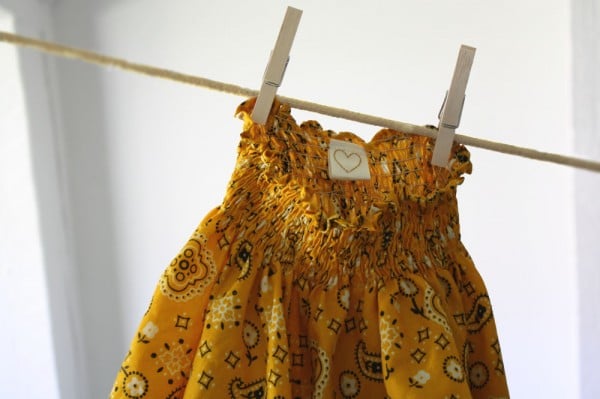 Materials Needed:
Grosgrain ribbon
Contrasting thread
Heart label PDF printable
Instructions:
Start by printing out the Heart Label PDF, and cut each column of hearts into strips.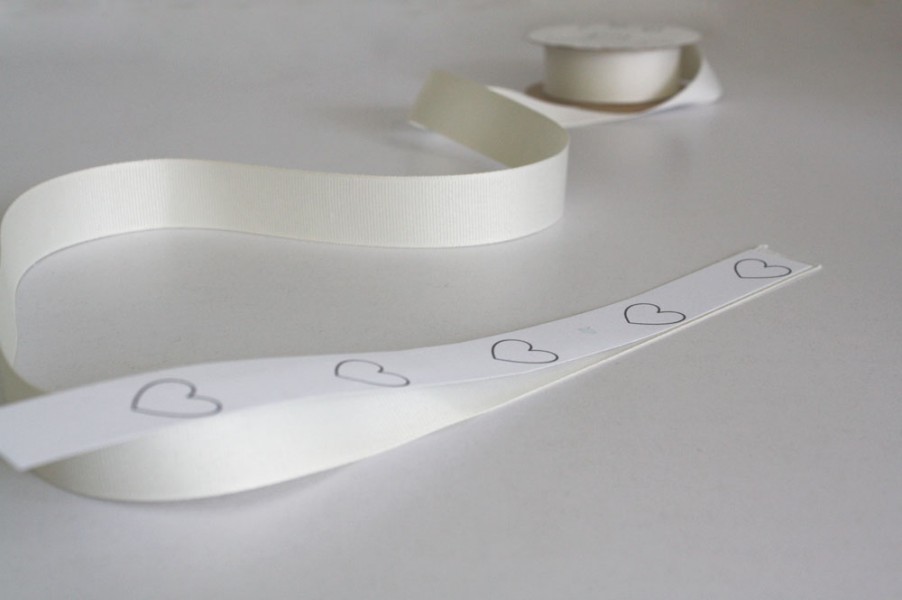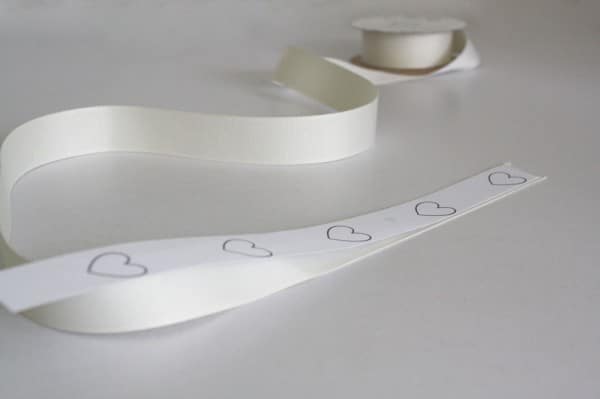 Set the machine stitch. All you really need is a straight stitch, but personally, I use a straight stretch stitch (it's essentially a triple stitch), because it makes the lines thicker. Just my preference.

Carefully sew over each heart, being sure to leave the needle down, and lift the presser foot when you need to pivot slowly.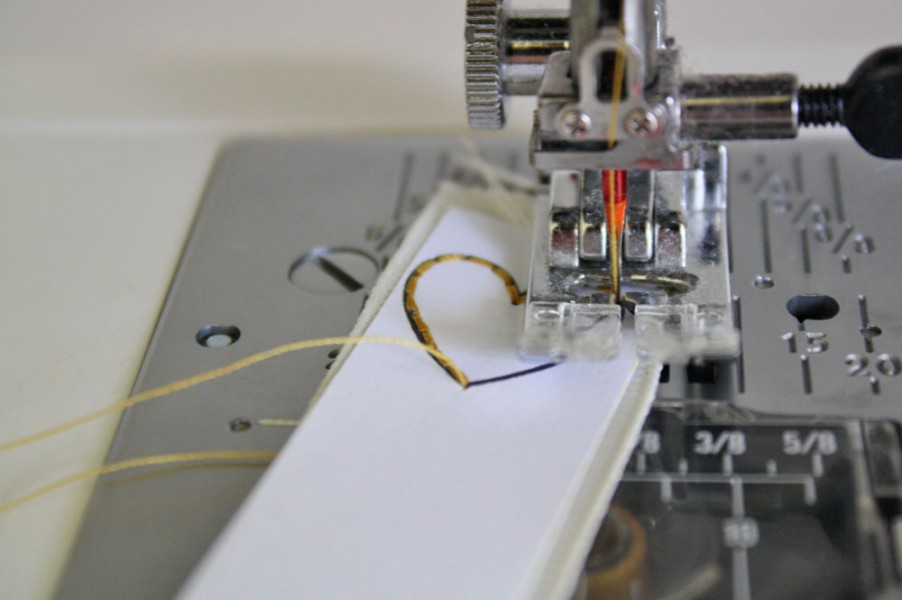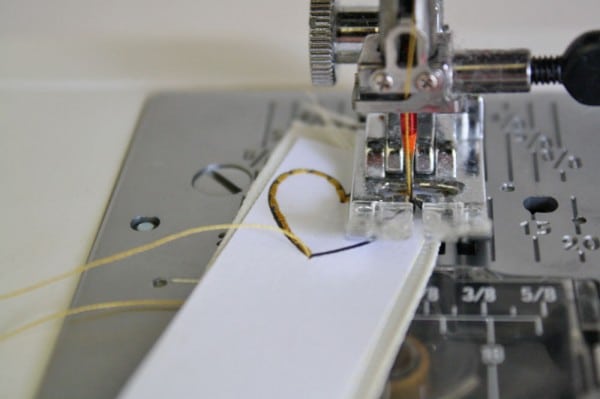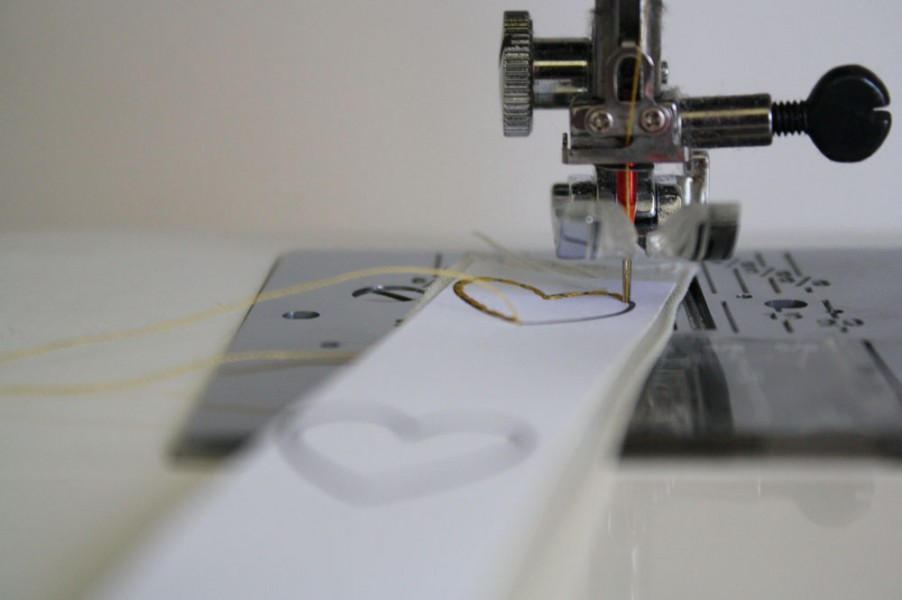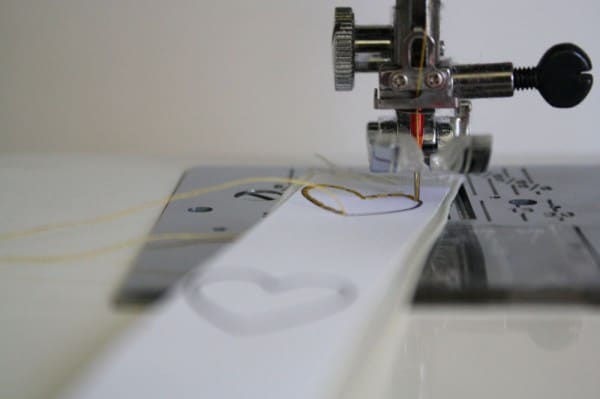 Repeat this as many times as you want, and then tear away the paper.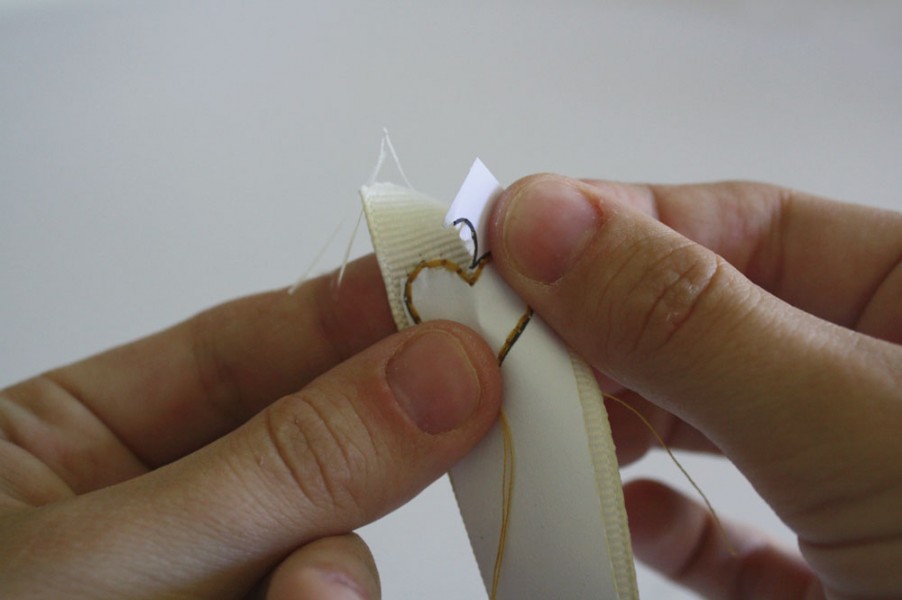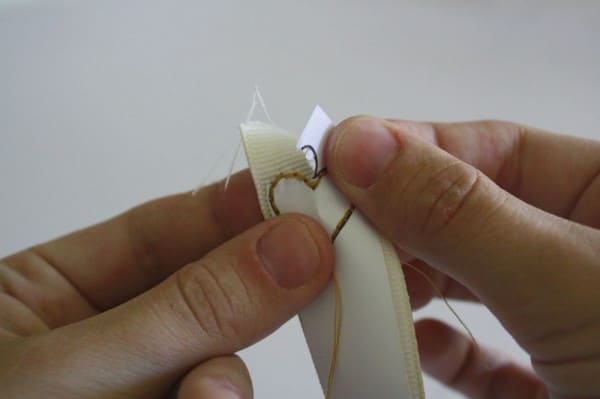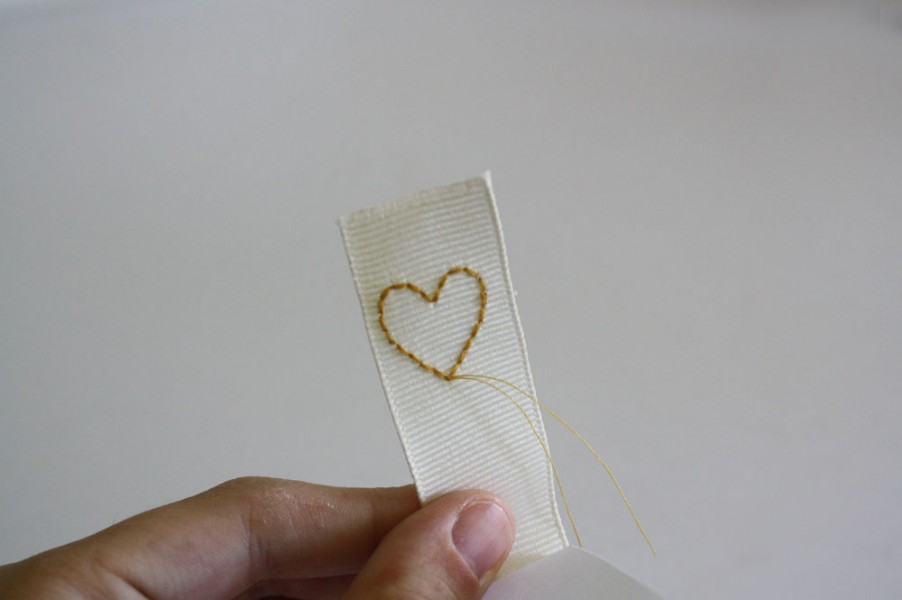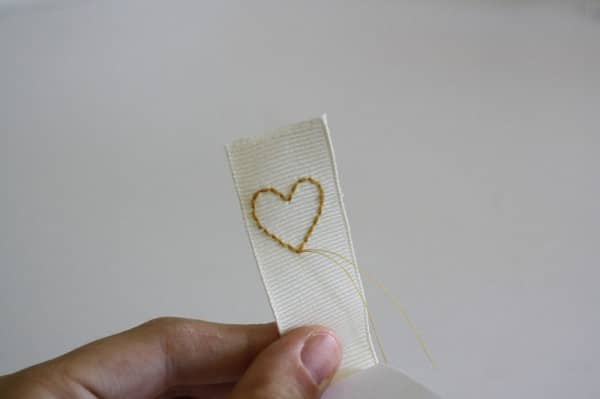 Cut your threads and Fray Check both sides at your starting and stopping point, to keep it from coming undone.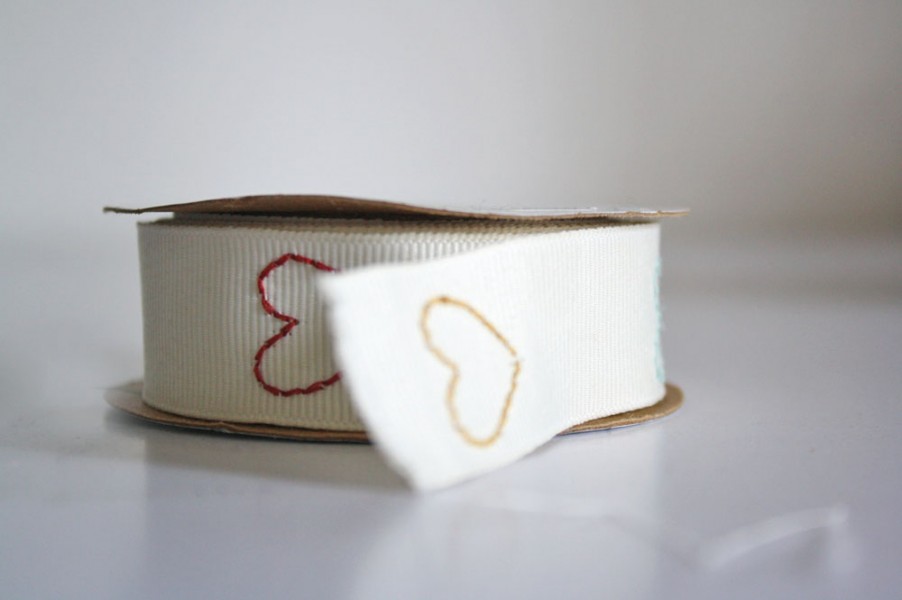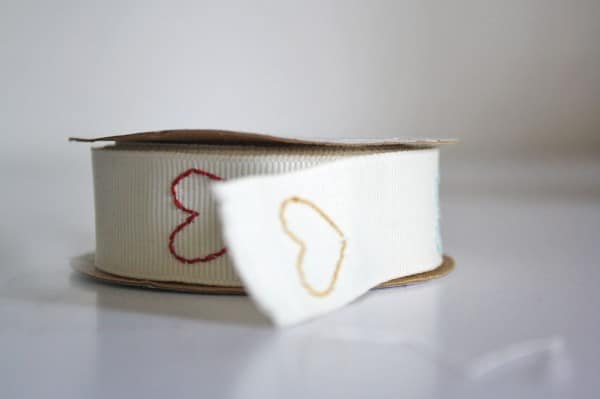 It might take a few tries to get the system down, but once you get the hang of it, you'll be making them in different colors and sizes!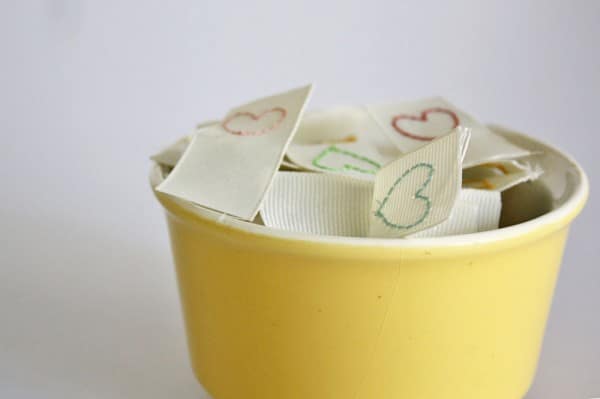 more yellow spool:
shop // blog // rss // bloglovin' // facebook // pinterest
Feel free to pin this image: