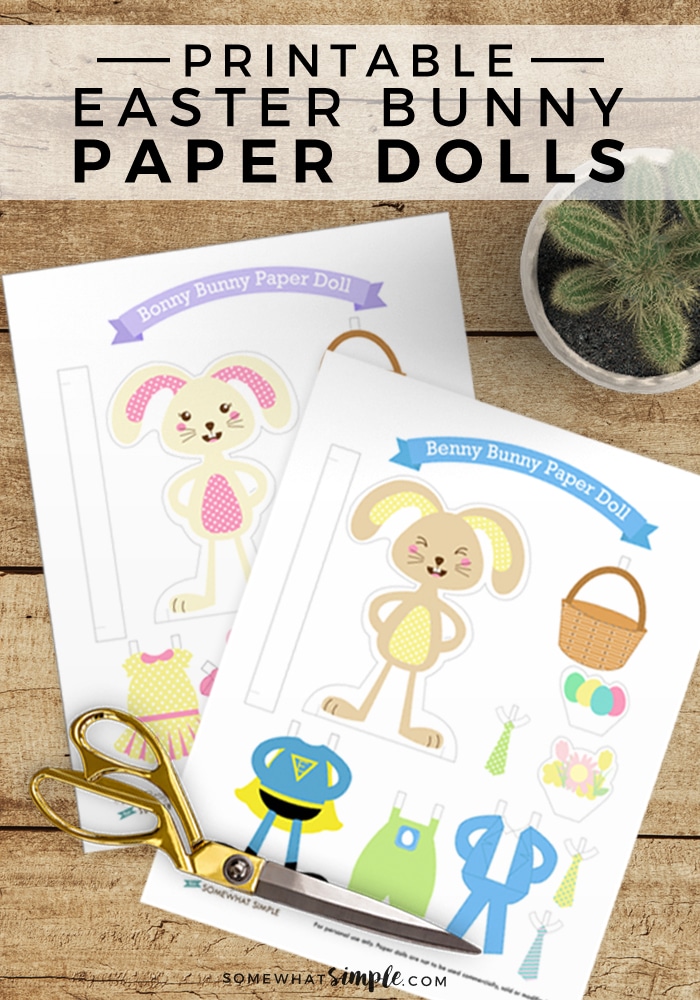 You and your kids will love this adorable Easter Bunny Printable Paper Dolls set!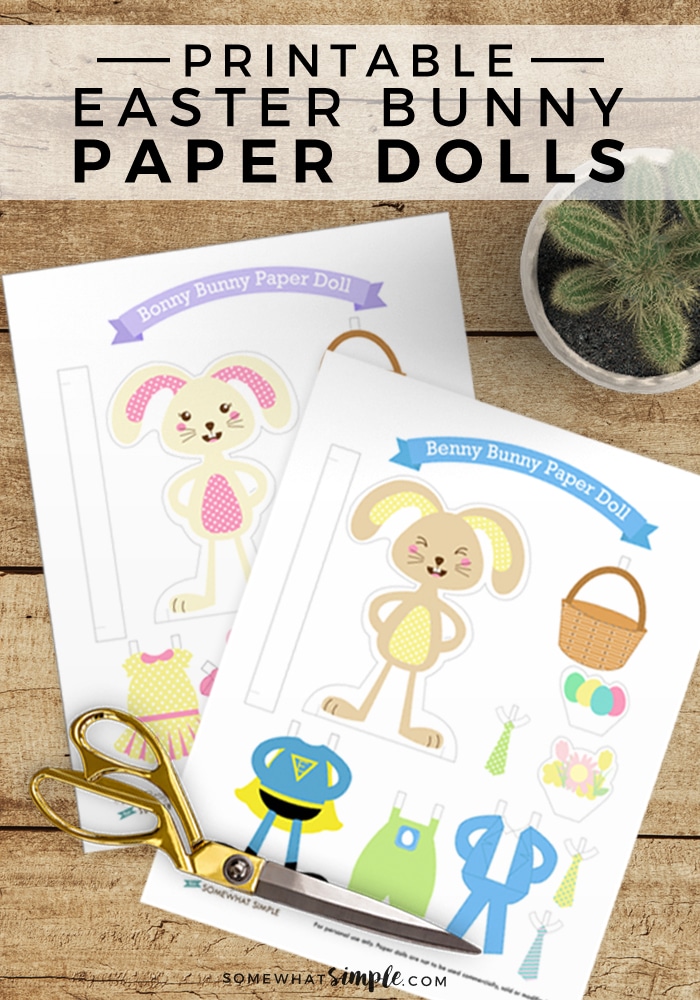 A few years ago, Grandma found some adorable little bunny magnets for my children at Easter time with different outfits to dress up each bunny. I loved hearing my little man tell me how fancy the Easter Bunny looked in a top hat!
Like many small and delicate items in our home, these bunnies have seen better days! The edges are bent or broken, pieces are missing… I figured it was about time for something new!
I'd love to say I created these lovely little Easter Bunny Paper Dolls just for you, Dear Reader. But let's be honest: I selfishly drew them so I can have my son cuddle up next to me and tell me all about Super Easter Bunny or so my daughter can walk over to me and ask if I can create a Winter Fairy Bunny next time instead!
But don't worry! I'm not above sharing! They are now yours to make your own memories! Print them and stick them in Easter baskets, take them along to an egg hunt, or hand them to your niece, nephew, or grandchild. These would also make a very fun project for Spring Break! Sit down with your kids, cut them out together, and play for a bit.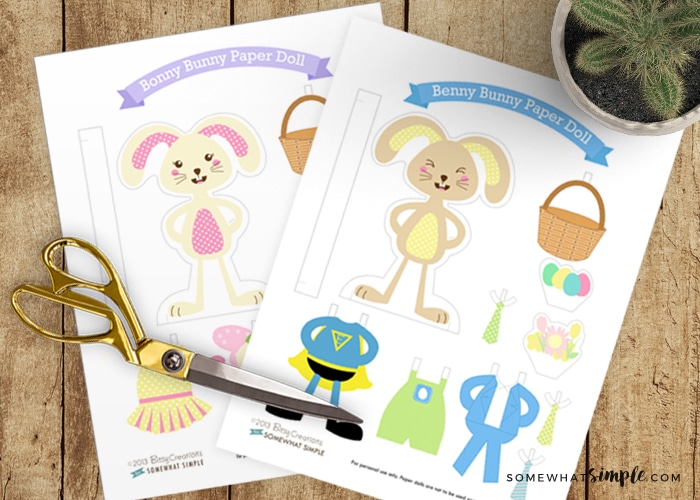 Easter Bunny Printable Paper Dolls
supplies
Easter Bunny Printable Paper Dolls (download link below)
Scissors
Optional: razor blade
Optional: laminator
Directions
Print onto white card stock, or plain white paper if you'll be laminating.
Cut out with scissors. You may find it useful to use a cutting razor blade to cut the line in the basket and the spot near the bunny's arm to insert the basket.
Optional: laminate.
Wrap up to give away or just have fun dressing them up with your kids!
A quick note–There are a handful of outfits for each bunny as well as a cute little basket that can hold flowers or eggs. The basket works best when the bunny does not have extra clothes on.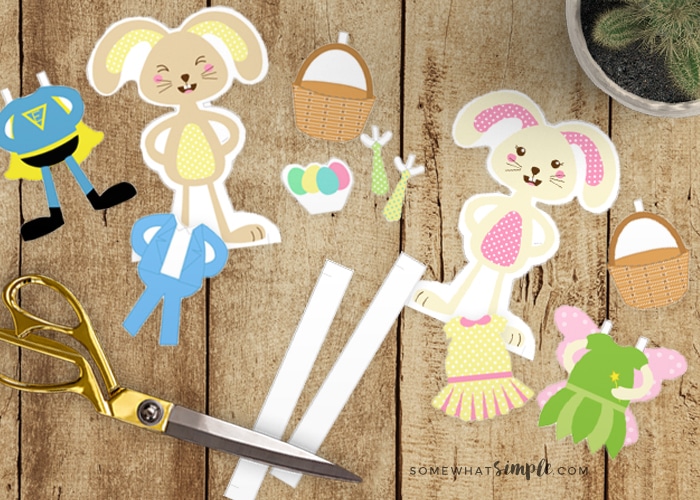 Click HERE to download your own Printable Easter Bunny Paper Dolls.
But hurry! These paper dolls are free for one week only! They will jump back up to regular price on 4/1/2013!
Our readers also enjoyed:


Easter Gift Tags + Wall Art // Bird Nest Cookies // Easter Placemats
This post first published in March 2013, but was updated in 2017