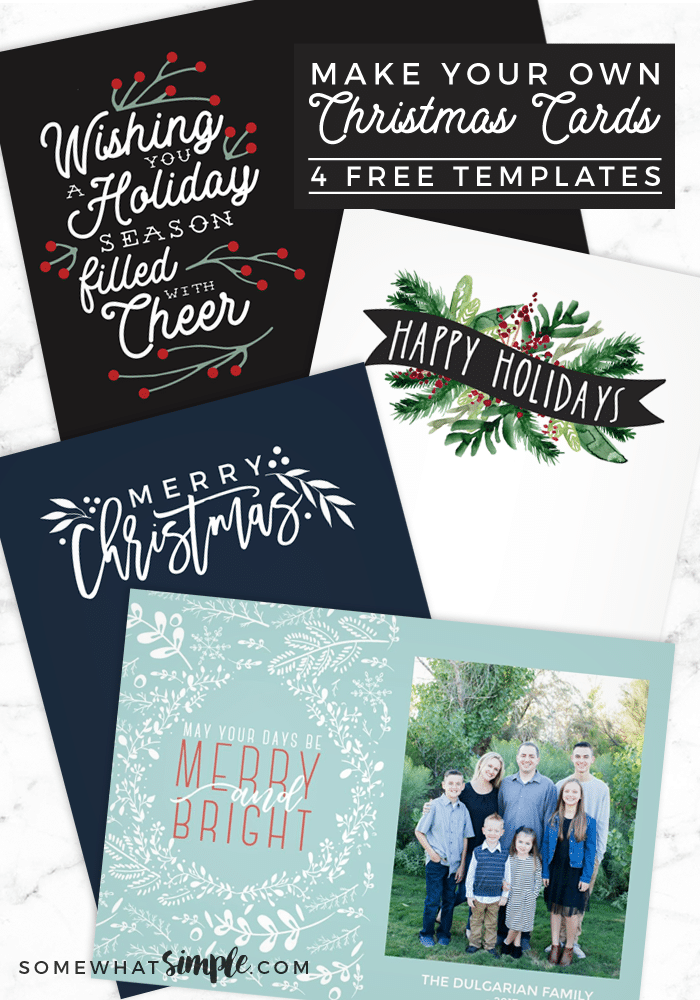 Save time and money by making your own Photo Christmas Cards this year! Here are a few FREE Christmas Card Templates to make it even easier on you. (You're welcome!)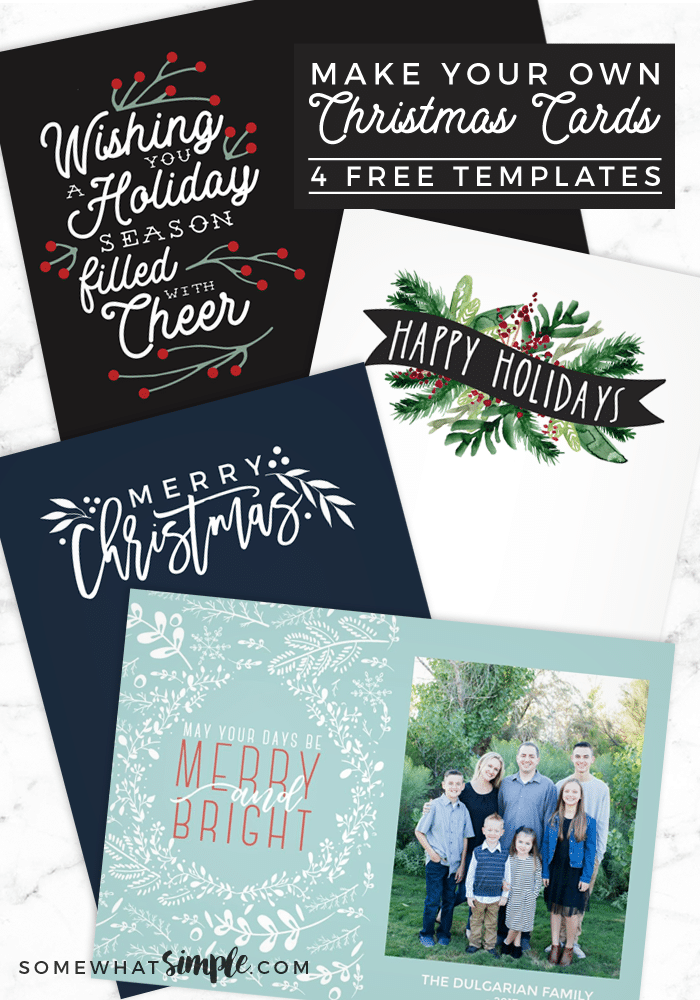 I just love sending out photo cards each year to our family and friends. They're cute, they're simple and sending cards is a fun way to keep in touch with loved ones.
Today we are making things really simple for you by sharing a few Christmas card templates. All you have to do is pick your favorite design and the drop your picture on top. It's seriously so easy, we'll show you how!
How to Make Your Own Photo Christmas Cards
MATERIALS NEEDED –
Christmas Card Template (download links below)
a favorite picture (saved to your computer)
*Update 11/2017 – When this tutorial was written, the website PicMonkey that I use was 100% free- now it isn't so I use Canva. They have a free and premium version. I absolutely recommend their service as I use it almost daily. Give it a try and if you love it as much as I do, you might consider upgrading to the premium version. Just a thought…

DIRECTIONS –
1|| Download your favorite Christmas Card template (below) and save it to your computer.
2 || Go to PicMonkey.com and click EDIT on the top. Select the photo of the card template you chose and click to open it. This will bring your photo on your screen within the PicMonkey platform.
3 || Add your family picture (or whatever picture you're using!) by clicking the BUTTERFLY on the left side to pull up the Overlay Menu. Then, click on ADD YOUR OWN at the top of the menu. Click MY COMPUTER and find the file of the image you're planning to use. This will bring up your picture right in the center of your card.
4 || Click on your image and adjust the size by dragging the corners in and out. Drag the image to your desired location by covering the text "Place Image Here" one the template.
***If you'd like to add more than one image, repeat steps 3 and 4. ***
5 || If you want to add some text to your photo, click the Tt on the left menu, select your font of choice and play around with colors and sizing. (I added my family's name + the year)
***If you'd like to add more designs – overlays, text etc., do that now.***
6 || Once your design is to your liking, it's time to export it (save it) to your computer. Click EXPORT at the top, then name your card and save it to your computer!
…annnnnnnd you're done!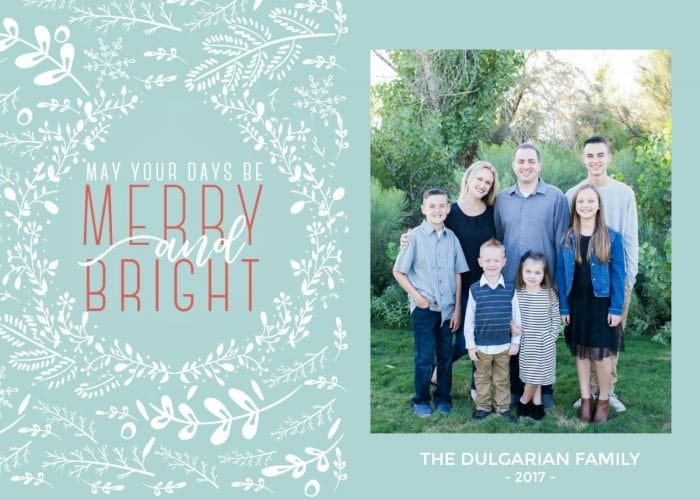 You can upload and print your cards to any online print shop – Costco and Walmart are super affordable! These designs should work for both 4×6 and 5×7 cards.
Here are 4 FREE Christmas Card Templates-
(Click the image to bring up the full size high-quality template, then download and save it to your computer)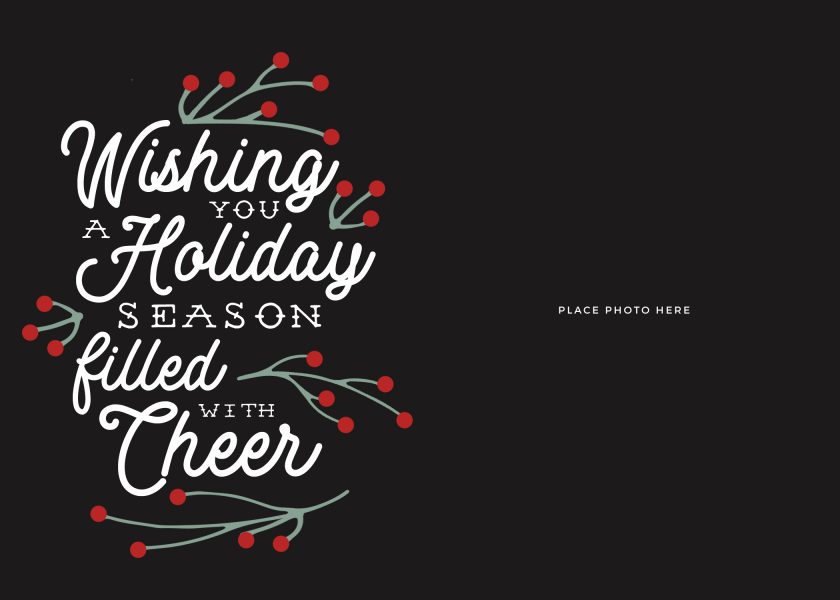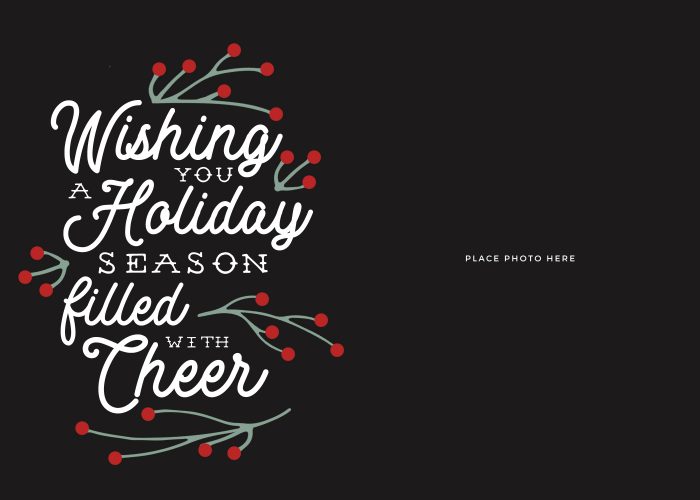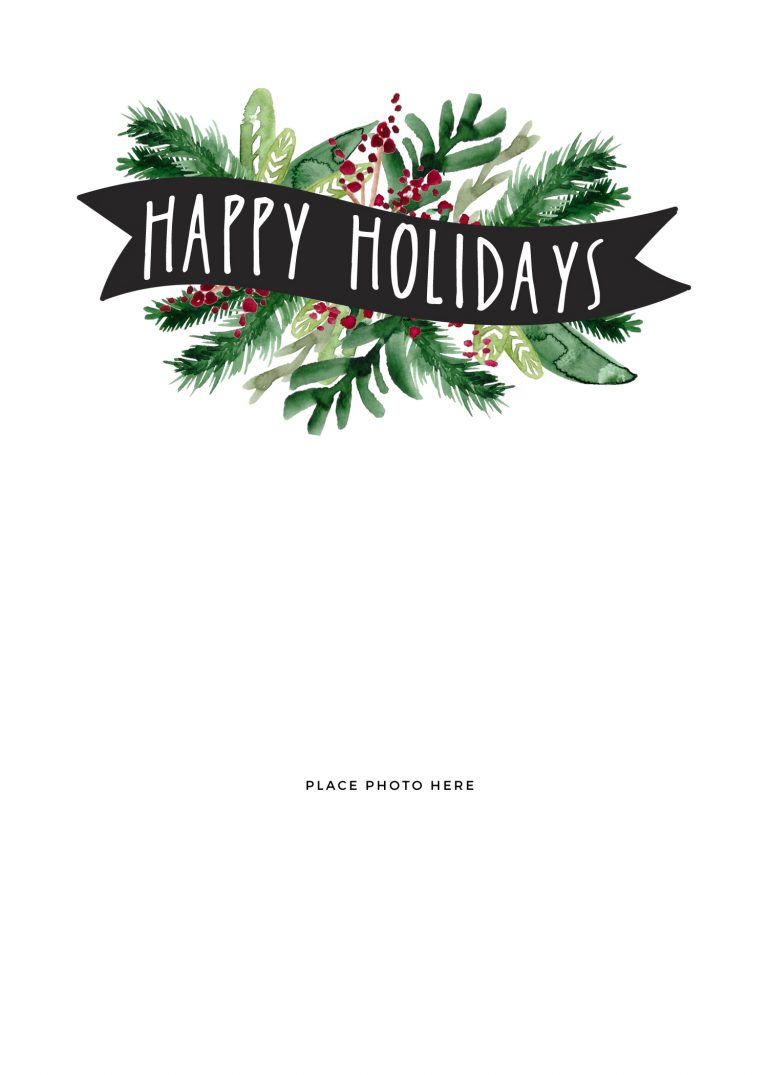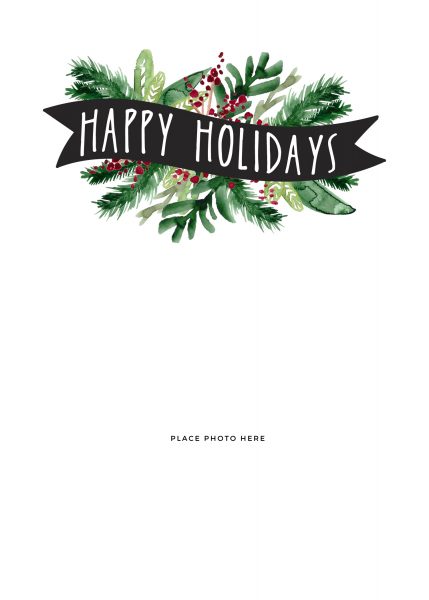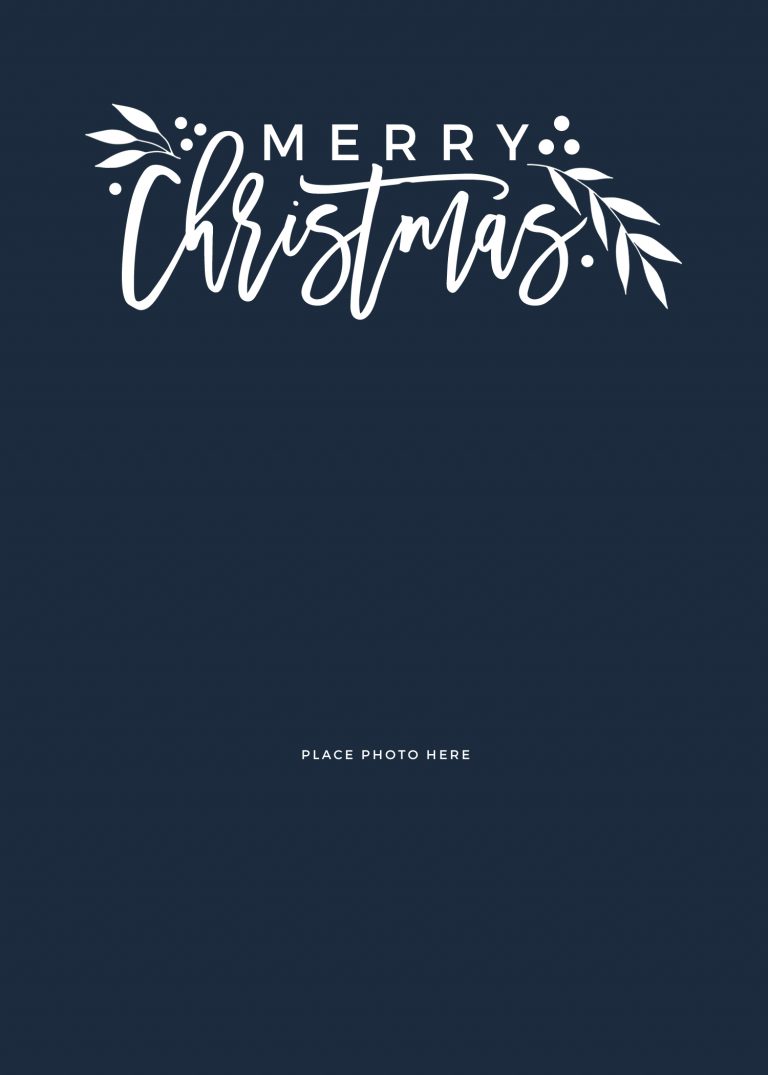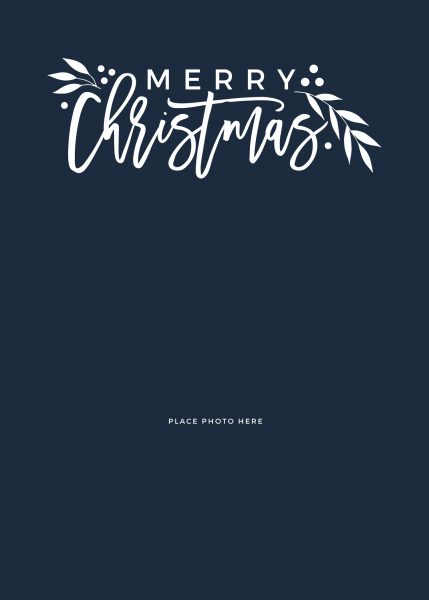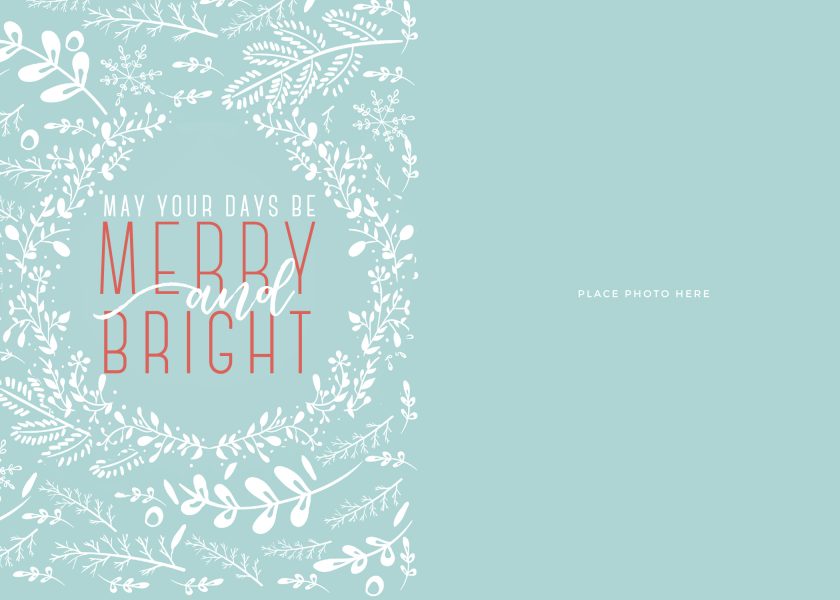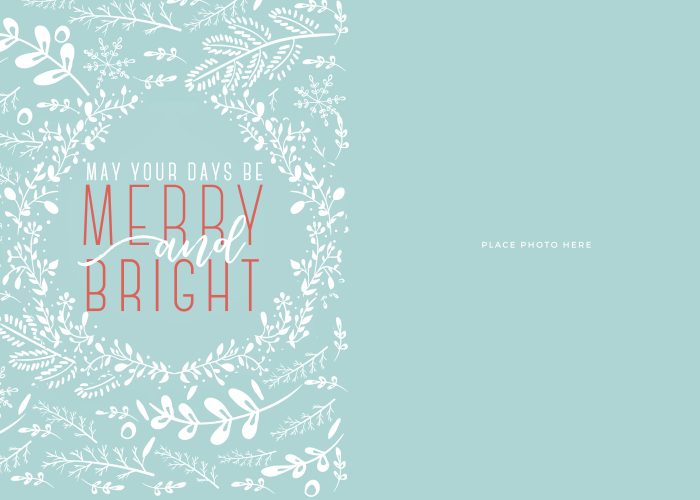 Have a merry Christmas!!!