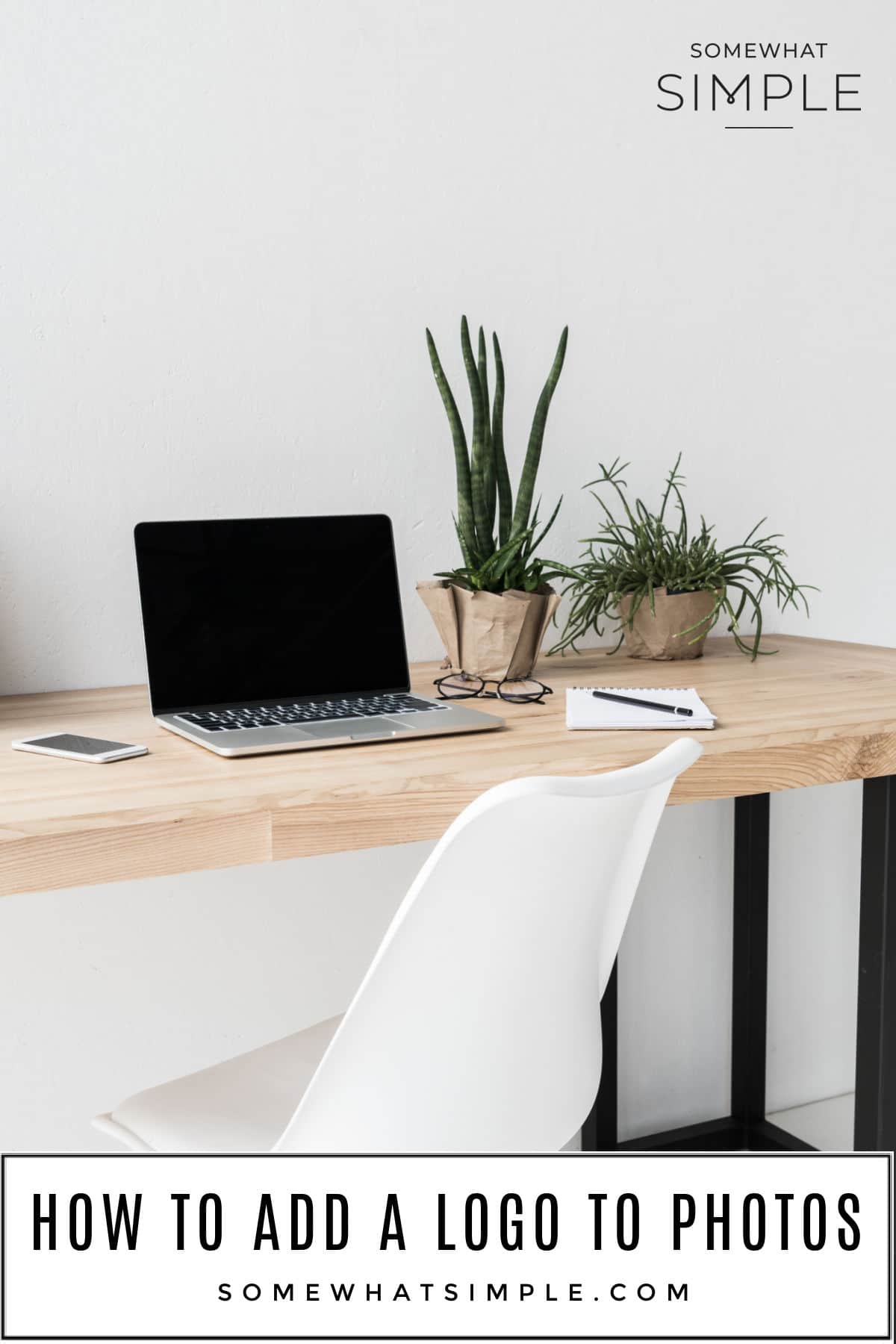 If you're new to the online business world, one question you might have is how to add a logo to photos. Today we're going to help you out with this by showing a simple step-by-step tutorial!
This great step-by-step tutorial is perfect for anyone who is Starting A Blog or any other online business. Placing a watermark on your pictures will help you protect your work from being stolen.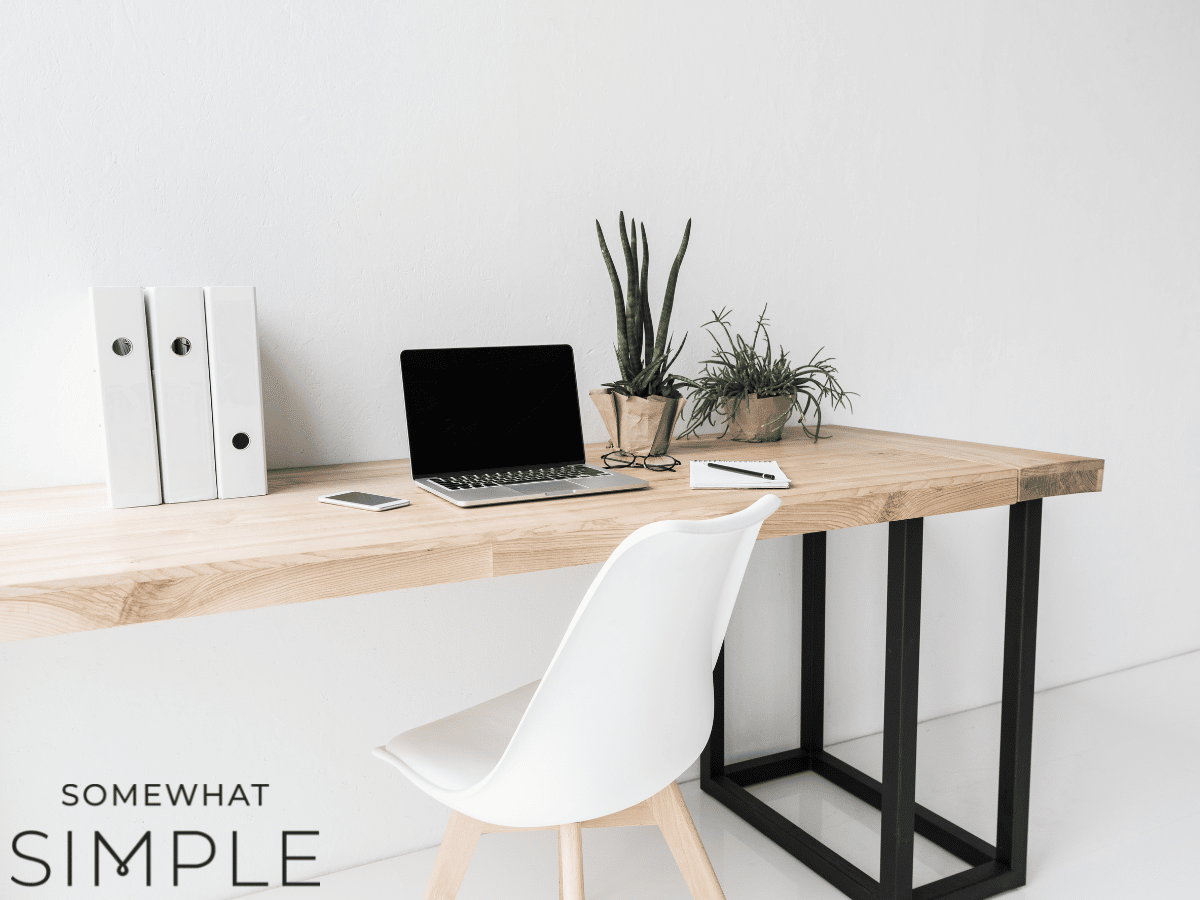 Why You Should Add A Logo To Your Pictures
Adding a logo or watermark to your photos is an absolute necessity if you plan to share pictures online. I used to think the opposite because I didn't want to take the extra step in adding a watermark or icon. I didn't think someone would ever steal my photos, and if they did, I didn't think I'd care.
And then it happened.
And it happened again and again.
People were using my photos and graphics on their websites, on their social media platforms, and on their blogs, and they were using my pictures to sell items in their Etsy and online shops. They were making money off of my photography and taking credit for my hard work – that didn't feel good at all!
So I made it a goal to watermark every image on my website.
People can crop or find a way around my watermark and steal photography anyway, but adding a watermark to your photos will definitely make you less of a target!
Here is how to add a logo to photos – a simple process that doesn't require any photoshop knowledge or special toolkit. This method is easy, fast, and FREE!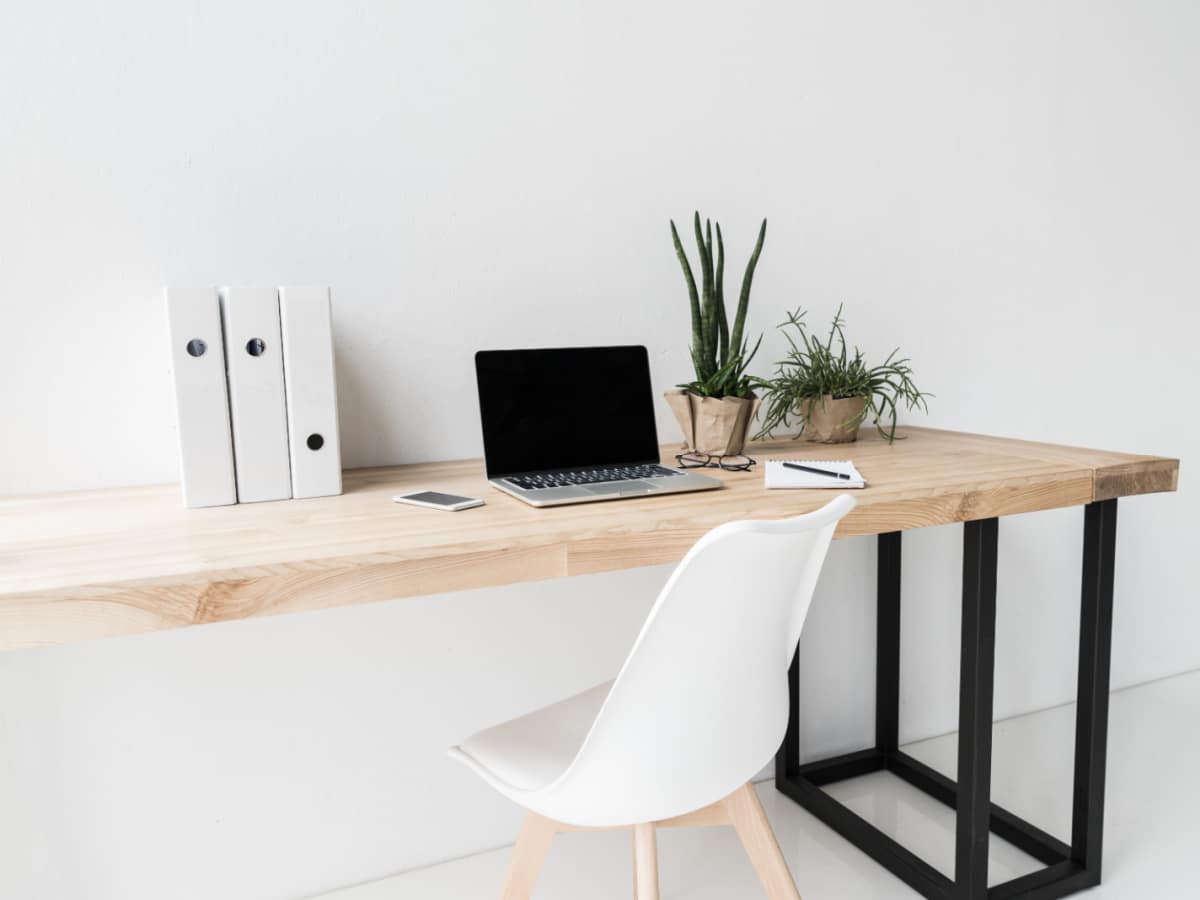 How to Add a Watermark to Photos
YOU WILL NEED –
Your Company Logo – An image of your own logo, preferably a transparent .png file. This just means there isn't any white space behind or around your logo. A jpg file will work fine, too, but a PDF file will not. If all you have of your logo is a PDF, use the free site ILovePDF.com and change it from a PDF to a PNG or JPG.
Original Photos – The photo(s) you want to watermark.
Free Online Service – Have your internet browser open to Canva.com. Canva is an online photo editor that is free to use and so simple to learn! (This tutorial will work on a Mac and a PC. It will even work on your phone if you download the Canva app.)
A NOTE ABOUT CANVA: I use this platform almost daily – I think you will LOVE it too! You can sign up for the Forever Free Plan, or jump all in and get their Professional Plan for a monthly fee – it has so many awesome features!
*Past versions of this tutorial were shown using PicMonkey, but they've since canceled their free service, so use Canva if you want to do this for free.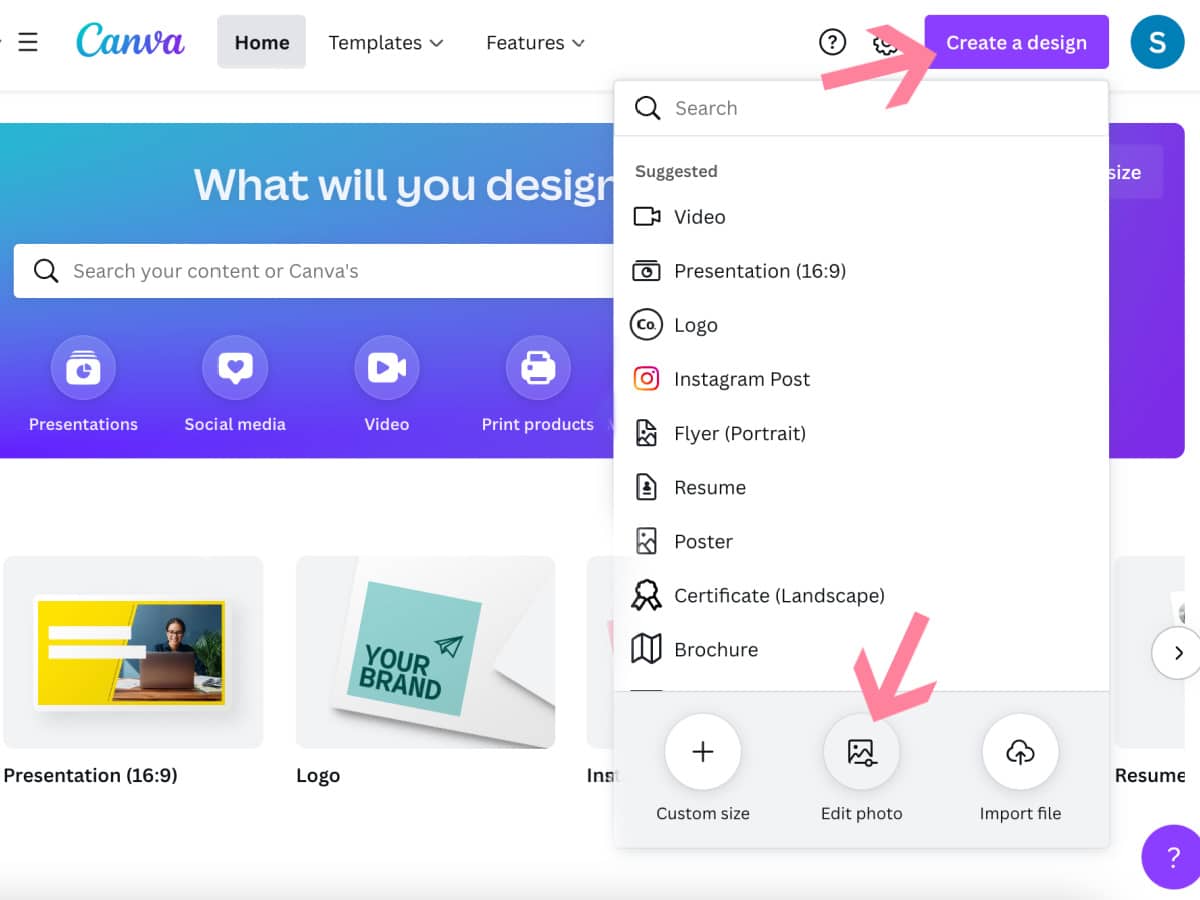 DIRECTIONS –
Adding a photo watermark can be done in 6 easy steps!
1. From the Canva homepage, click CREATE A DESIGN on the top right, then click EDIT PHOTO from the drop-down menu.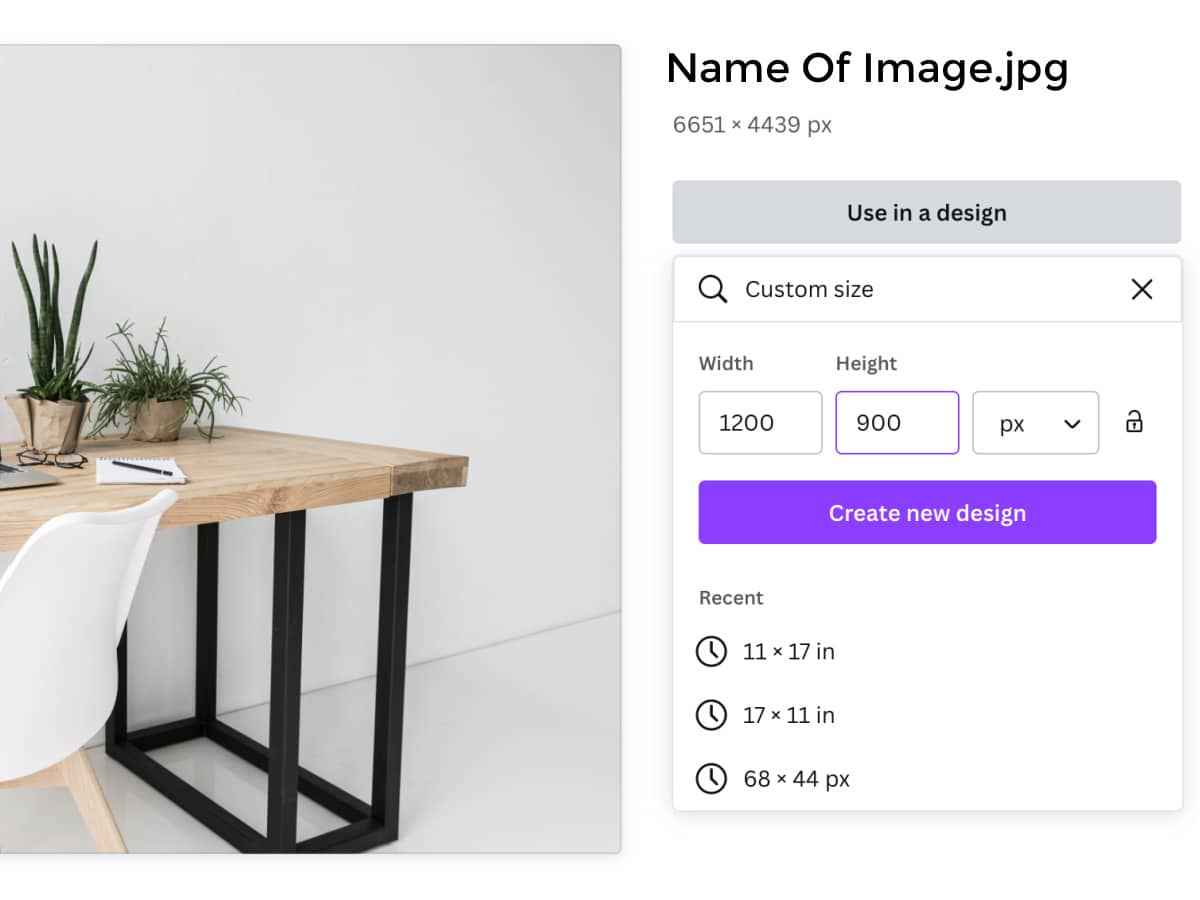 2. Type in or select the size that you want your image to be, then click CREATE NEW DESIGN.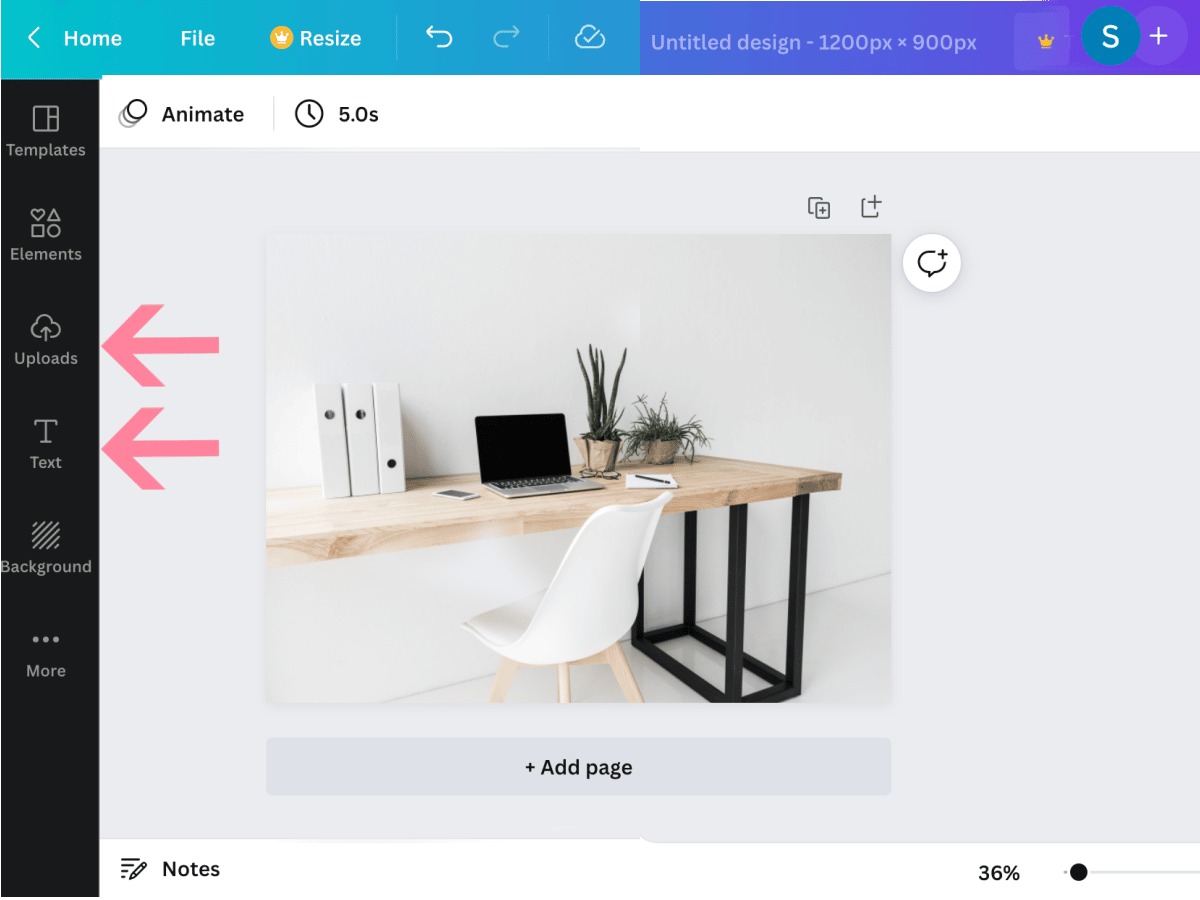 3. With your image now in Canva, let's add your brand logo! To add an image of your logo, click UPLOADS. From the new menu screen, click the purple UPLOAD MEDIA button.
If you want to use a simple text, (ie. your website address or business name) click TEXT, then follow the prompts on the screen to pick your font and sizing.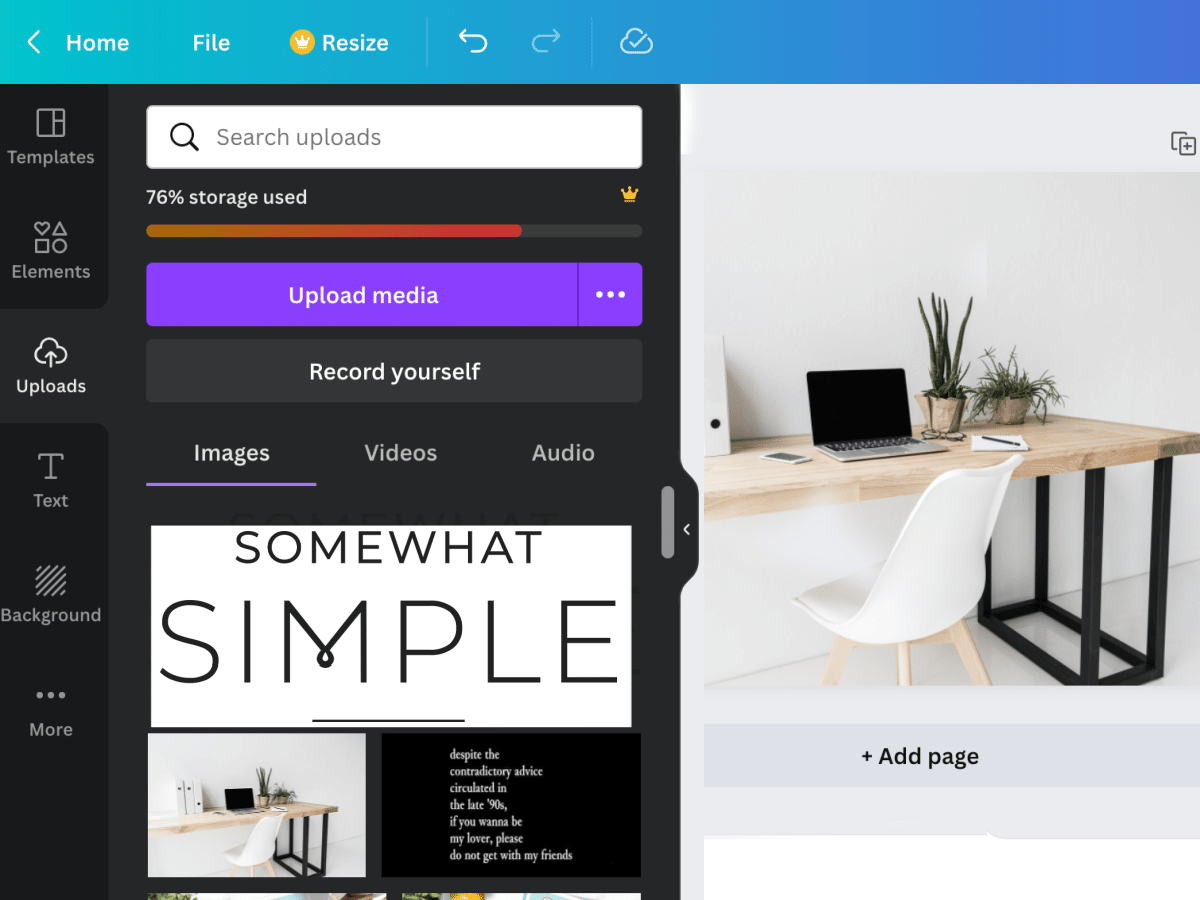 4. Open the folder where your logo is saved and click on it to open it. You should see it on the left side of your screen. NOTE: If you upload a design that's mostly dark, (like my Somewhat Simple logo is just black text) it may blend into the menu screen, but rest assured it will look just fine once you put it on top of your image.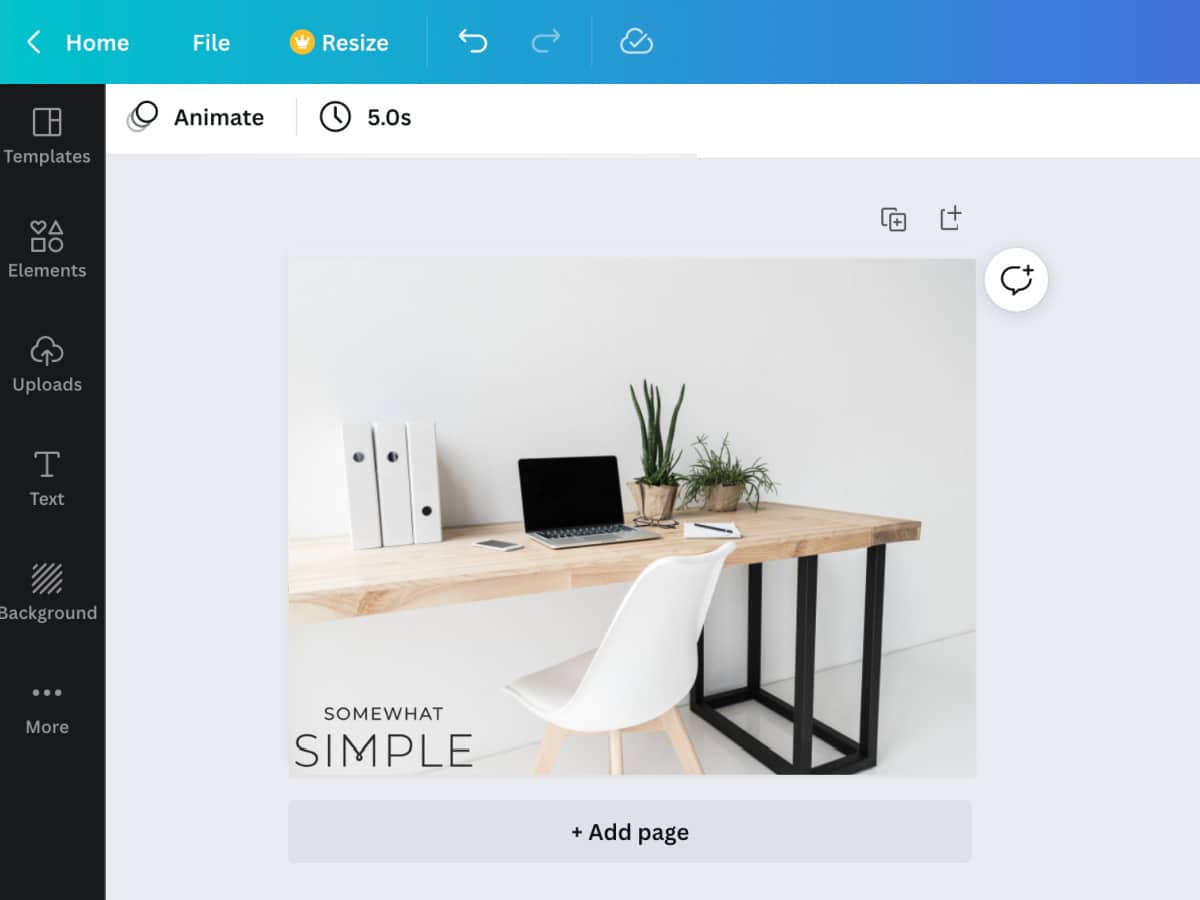 5. Drag your logo from the left menu onto the top of your image, then use the navigation buttons in the corner of the logo to move and resize it.
6. To save your image, click SHARE in the top right, then click DOWNLOAD at the bottom of the menu. Give your photo a name and save it to your computer.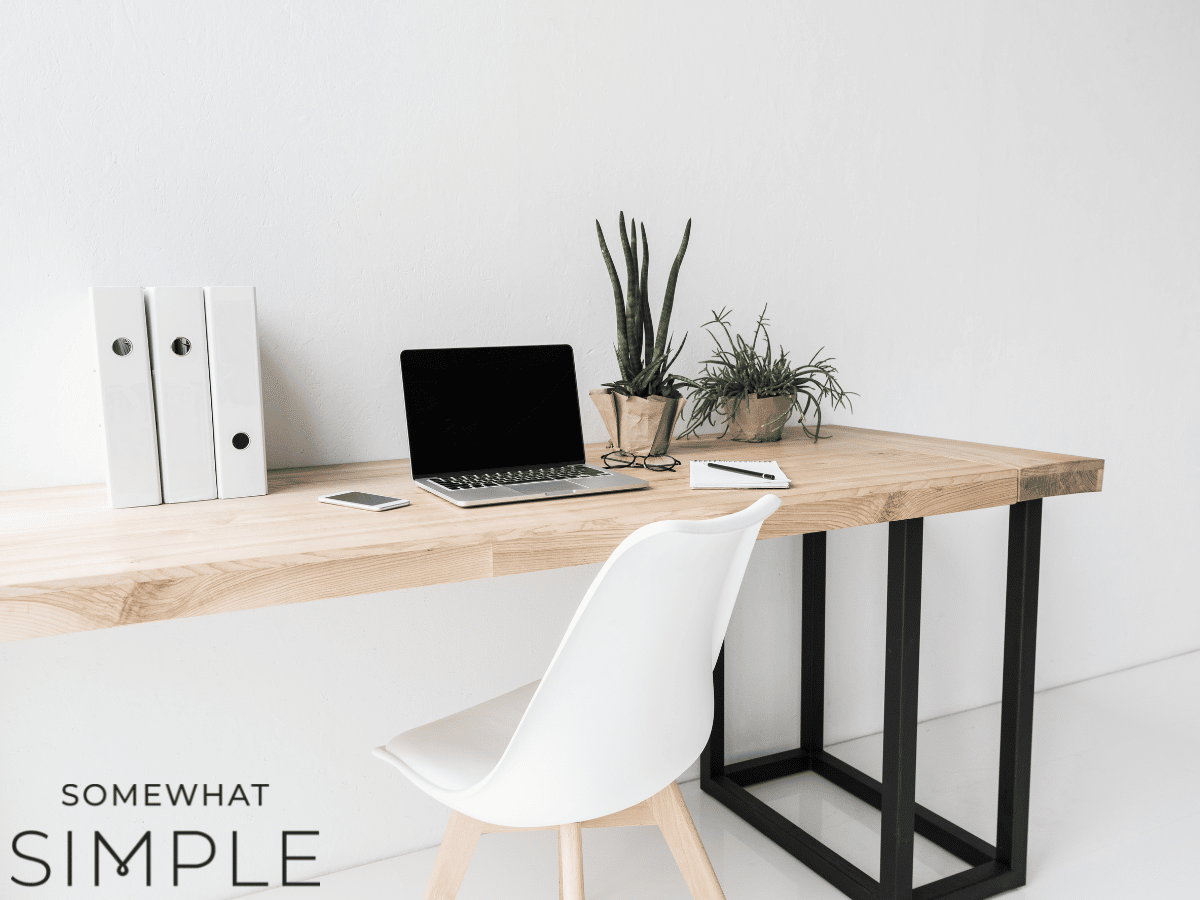 And you're done! You now have a photo watermarked with your custom logo!
More Easy Photography Tips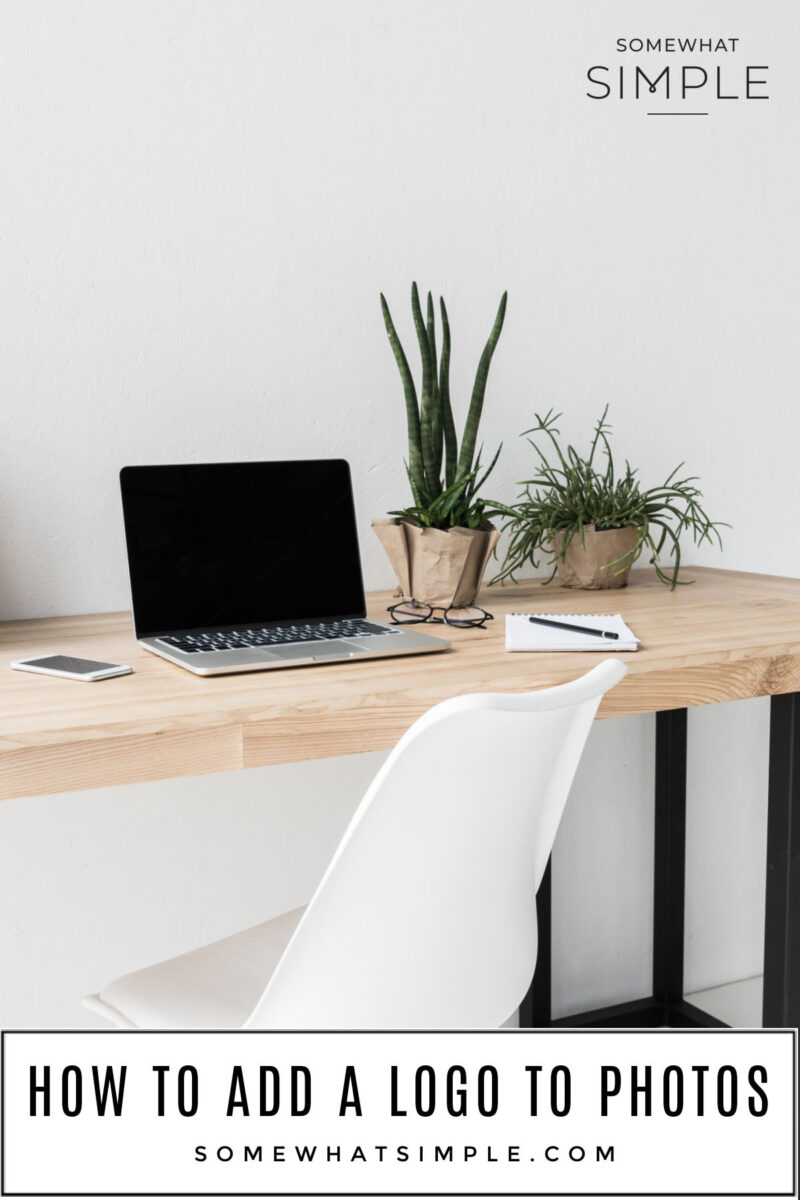 This post was originally published in June 2012, but was updated in May 2016 and June 2022.